If you and your family are planning a trip to the great city of Chicago, your 'must do' list should definitely include a trip to the Museum of Science and Industry. Why? Because it is one of Chicago's most popular attractions, as it's fun for the whole family. TripAdvisor named it one of the Top 25 museums in the United States. It houses more than 35,000 artifacts all aimed at entertaining, educating, and engaging visitors from all around the world. You could spend the whole day at this museum and still not see it all! Here the subjects of science, technology, medicine, and even engineering are put on display in a way that is relatable and entertaining family-friendly atmosphere. Check out our helpful guide for visiting, packed full of ways to save on admission, tips for visiting, places to eat nearby, and much more.
Looking for Museum of Science and Industry Discount Tickets?
We've got you covered – Museum of Science and Industry admission is available with the below money saving options, so you can choose the attraction pass that's right for you: 1. All-Inclusive Pass – All you can do. Includes admission to dozens of attractions. 2. Explorer Pass – Choose as you go. Includes admission of up to 5 attractions. 3. Build Your Own Pass – Select the attractions you want to visit prior to visiting. See all available passes, attractions & prices – Learn more. Please, note select special exhibits, including the U-505 on-board tour, may require an additional timed-entry ticket to be purchased. The Go Chicago Card is a digital pass that you can easily access from your smartphone, which includes built-in 'Museum of Science and Industry coupons' that give you discount admission to visit this attraction.

Tips for Visiting Chicago's Museum of Science
Non-members should pay for your parking before you leave at one of the automated pay stations.  All of the pay stations accept credit cards and some designated color-coded stations even accept cash.  The underground garage is attached to the museum, on cold or rainy days this is the best option.  Park on Level P3 and you will enter right on the main floor.
Use your museum map to prioritize your interests, and answer any questions you might have about amenities and services.
Pack a lunch, snack, and/or a beverage.  Your trip to the museum may turn out to be a long day.  In order to keep up morale and avoid hunger-induced crankiness you might want to bring along a snack or even a special lunch to eat while you are on campus.
Wear comfortable shoes.  The Museum of Science and Industry is huge. With 400,000 square feet and 4 levels, you will have to do a lot of walking during your visit. Strollers and wheelchairs are available for rent. There are lots of color-coded stairs and elevators to keep the traffic flow moving, but be prepared, and wear comfortable shoes if you are walking.
Dress comfortably.  If you are planning a winter visit remember to dress warmly—Chicago has cold winters.  Dress for the weather, but layer, you might get hot in the building!  The same goes for summertime visits.

Best Times to Visit
MSI can be quite crowded so you should definitely arrive early (before the doors open if possible) in order to beat the crowd and see as many of the exhibits you can in a day.
What You Should Bring
Carry some cash on hand.  Cash will come in handy for such activities as the Guest Services amenities such as the coat check and stroller/wheelchair rentals.  These services are free to members, but other guests are charged a nominal fee, in cash.  If you forget to bring cash, no worries.  There is an ATM machine located in the entry hall.
Camera.  Many of us are adept at capturing our moments on our Smartphones.  However, MSI doesn't mind if you bring along your camera to record your memories and fun.  Cameras are not permitted in the Omnimax® Theater and where posted.
Bring along a family member or friend.  This is a place to be experienced with others.  Make sure you bring someone along for the fun.
What to Do There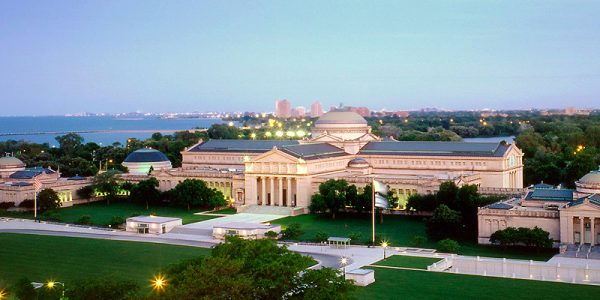 There is tons of exciting, educational, and fun things to do here - it's the largest science museum in the Western Hemisphere. Here are a few of our favorite exhibits to check out during your visit.
Numbers in Nature
A Mirror Maze is amazing and fun. This exhibit is located on Main Level 2 and while it is free, a timed-entry ticket is required. We recommend you schedule your visit to the mirror maze early in the day so that the mirrors aren't so smudged. It is amazing how much this adds to the wonder of the exhibit. Navigate the giant mirror maze, and afterwards discover the mathematical patterns naturally occurring all around us.
U-505 Submarine Exhibit
Features the world famous U-505 from the Battle of the Atlantic. Learn about the U-505's dramatic capture and so much more. The U-505 submarine, one of just two German submarines captured during World War II, and the only one on display in the western hemisphere has been on display at MSI since 1954. This exhibit is unforgettable; check it out on the Lower Level 1.
Colleen Moore's Fairy Castle
This exhibit was recently renovated and it is more magical than ever. Here you will experience the enchantment of a Fairy's dream home. Every detail is incredible and the intricacies are mind-boggling. This exhibit features a miniaturized version of an actual castle complete with plants, fountains, furniture, books, and even musical instruments. Don't miss this one, located on the Lower level 1.
Genetics: Decoding Life & Baby Chick Hatchery
This is an interactive exhibit located on the Main Level 2. Here you can learn about DNA, discovering what makes us all unique while across the room others are watching a baby chick peck out of their shells. There is plenty of cuteness and new information found in this exhibit hall. You will learn how genetics affect human and animal development through interactive teaching and learning tools. You could spend hours in here. You definitely need your camera to catch a shot of the chick pen where very cute and newly hatched chicks are playing around.
Science Storms
Science Storms is a multilevel exhibit, beginning on Main Level 2, features among other things, a 40-foot water vapor tornado! There are demonstrations allowing kids to get involved and other wonders such as a tsunami tank, Tesla coil, a Wimshurst machine, and a heliostat system. Here you will be able to investigate the science behind natural occurrences by controlling the tornado or triggering an avalanche.
YOU! The Experience
Located on Balcony Level 3, this may be my favorite exhibit of all. You will see yourself in new and fascinating ways as you interact with 50 fun experiences. Here you will find a 13-foot tall interactive and 3-D heart as well as Body Slices or Cadavers exhibited in ½ inch thick pieces. Children will find lots to do here to as they learn about relaxation, sleep patterns, nutrition, exercise, and the role of emotions in our everyday lives.
Nearby Attractions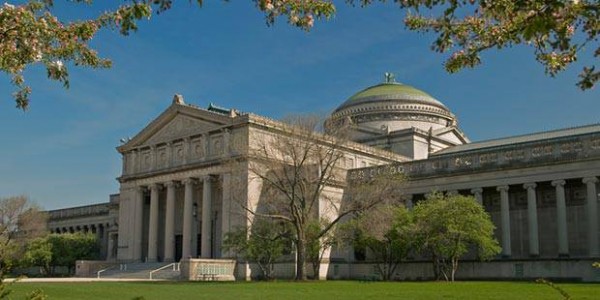 As if the backdrop of Chicago's skyline in the distance isn't enough, The Museum of Science & Industry's campus is located south of downtown just west of scenic Lake Shore Drive, in beautiful Jackson Park and the neighborhood of Hyde Park. Nearby points of interest include: the University of Chicago, 57th Street Beach, and Chicago's Lake Shore Drive. This location is photo perfect, regardless of the season. If you are not too tired after leaving the museum you might want to check out these other nearby things to do.
Need to Know
Hours
Daily, 9:30 am-4:00 pm. Last admission at 3:30 pm.
Extended hours during spring break, summer, and holidays.
Closings - Thanksgiving Day and Christmas Day. All holiday hours are subject to change without notice.
Directions & Address
57th Street and Lake Shore Drive 5700 S. Lake Shore Drive Chicago, IL 60637 Public Transportation: Take CTA: Metra trains stop at the 57th Street station, just two blocks from the Museum's north entrance. Buses #2, #6, #10, or #28 also have convenient stops two blocks away from the Museum.
Save on Tickets with a Go Chicago Card
Chicago's Museum of Science & Industry is loved by the locals and recognized by vacation experts as one of the best museums in the world. Remember, the Go Chicago® Card is the best choice for maximum savings and flexibility, which includes Museum of Science and Industry tickets, plus admission to your choice of other top attractions. Save up to 55% on top museums, tours, and activities vs. paying at the gate. Visit multiple Chicago attractions for one low price.