As a hub of architectural style and advancement, there is quite a bit to marvel at from above in Chicago. From panoramic views of unique skyscrapers to the Chicago River, SkyDeck Chicago and 360 CHICAGO both offer incredible views of the Windy City. So how do you decide which one to visit on your trip? We're breaking down the differences between the two popular observation decks so you can choose between them - or visit both!
SkyDeck Chicago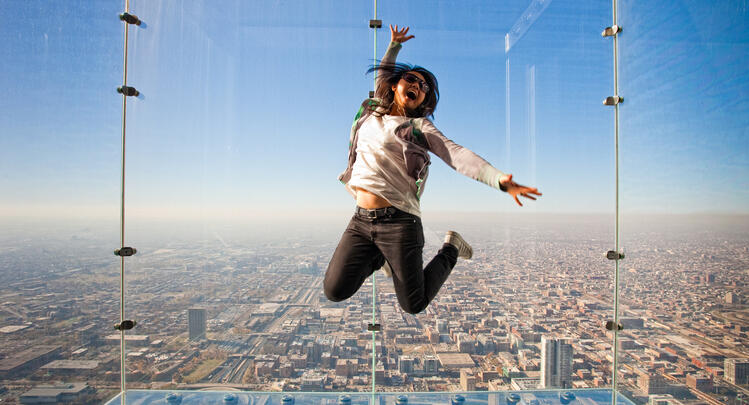 Entrance to the observation deck
Unbeatable views of the city and beyond - see parts of 4 different states (Illinois, Wisconsin, Indiana & Michigan), Soldier Field, Chicago River and more
A chance to step out onto The Ledge - an all-glass balcony that extends from the side of the building
Access to Reaching for the Sky, all interactive exhibits and displays
360 CHICAGO
Entrance to the observation deck
Panoramic views of the city - see Navy Pier, Lake Michigan, Magnificent Mile and more
Discounted admission to TILT - experience Chicago in a whole new dimension as you're tilted forward away from the building and over the Magnificent Mile.
Access to all interactive exhibits and displays
Location
Sometimes when choosing between SkyDeck Chicago and 360 CHICAGO, it simply comes down to the logistics of getting there or what fits your sightseeing schedule. Lucky for you, both of these decks are located in prime locations full of other great Chicago attractions and sights.
SkyDeck Chicago
SkyDeck Chicago is located just blocks from Millenium Park and the Museum Campus and is very easy to get to by car or public transportation.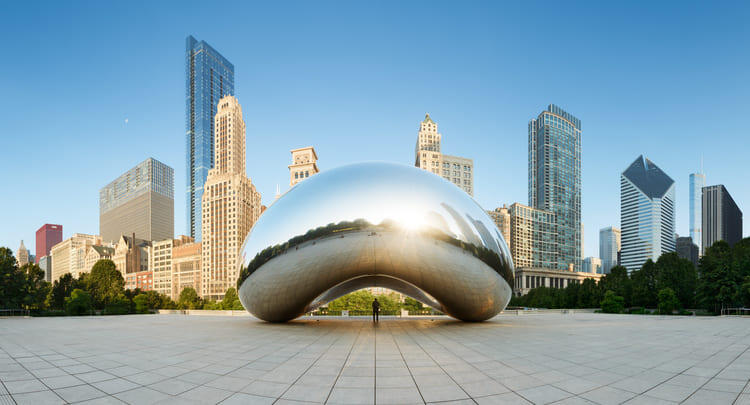 Millenium Park is home to the famous Cloud Gate (aka "The Bean") sculpture and you can't take a trip to Chicago without snagging a picture in front of it.
Aside from housing one of the most famous works of art in the city, the park is also a fantastic and lively greenspace with plenty of other installations and things to see.
Journey a bit further down into the park and you'll find the best museums in the city. Explore the Art Institute of Chicago, The Field Museum, The Shedd Aquarium and more. 
360 CHICAGO
360 CHICAGO is located between Oak Street Beach and the famous Navy Pier. Also easily accessible by car or public transportation, you'll find plenty to do in the area after your trip to the top of Chicago.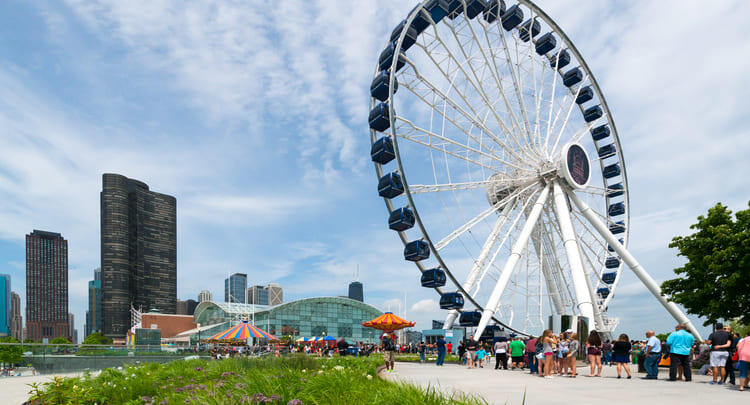 Navy Pier is another famous Chicago landmark. Stretching far out into Lake Michigan, the pier is full of shops, restaurants and attractions. Ride the Centennial Wheel or pop into a store while enjoying beautiful views of the water.
The Museum of Contemporary Art and The Chicago Children's Museum are also located close by. Whether you're traveling with family or you're a major art-lover - or both - checking out these two institutions is a must. 
Comparing the Views
360 CHICAGO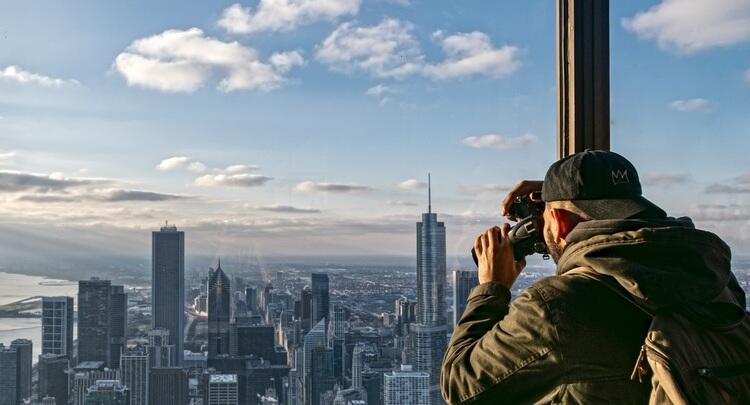 Here you'll find unparalleled views of the city and Lake Michigan. From the 94th floor, you can take in the sheer beauty of the coastline, Magnificent Mile, Navy Pier and beyond. Make sure to have your camera at the ready - from 1,000 feet up you can just see just about everything in the Windy City.
SkyDeck Chicago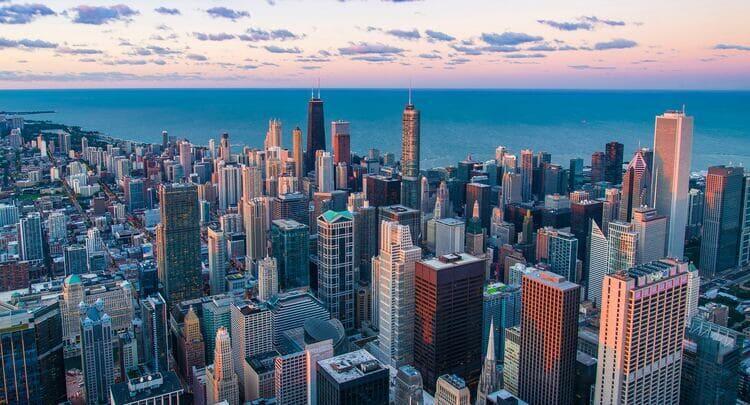 From 1,353ft up there's very little you won't see up at SkyDeck Chicago. The 103rd floor provides panoramic views through all-glass windows and The Ledge, a glass balcony that extends from the side of the building. Take in the architectural style of the skyscrapers, look for Navy Pier and other landmarks and see if you can spot the four different state lines visible from the top!
Upgrades & Other Experiences
In addition to observation decks and interactive displays, one of these observation decks offers even more to do.
SkyDeck Chicago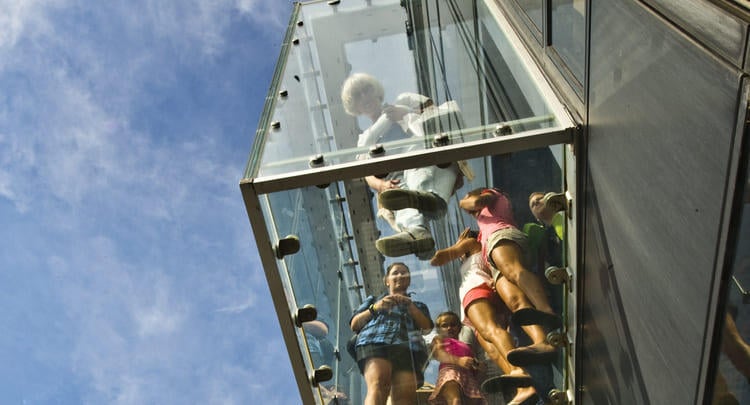 Your SkyDeck Chicago tickets already include all that there is to see at this observation deck! Enjoy taking a step onto The Ledge, learn more with the interactive exhibits and see the entire city atop the all-glass floor. Before visiting, check their website to see if any special events are happening when you're there. 
360 CHICAGO
While your 360 CHICAGO tickets already include admission to the observation deck and all interactive exhibits, there's even more to see here.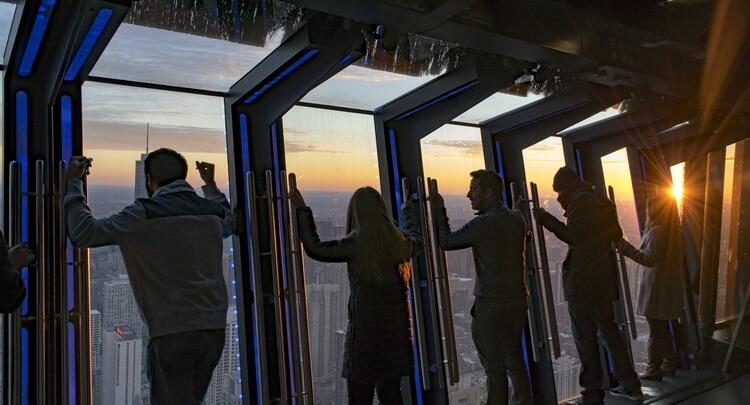 TILT is 360 CHICAGO's moving all-glass balcony. It is the first of its kind and extends from the building, offering never before seen views. The balcony can hold up to 8 visitors at a time and moves around to give you different vantage points.
Save On Admission
We can make it even simpler for you - don't even choose! With Go City you can visit both observation decks and more top Chicago attractions. Use your pass to visit both and compare the two for yourself. You'll enjoy totally unique experiences at SkyDeck Chicago and 360 CHICAGO.