Chicago's your vacation destination, is it? Excellent. May we interest you in one of its many districts, Bucktown? If you don't know about it, don't worry. Sit down, be quiet, and we'll tell you all about the best things to do in Bucktown, Chicago. 
Including: 
Bizarre sports
Rundown exploration
Theatres
Live music
Restaurants
and more!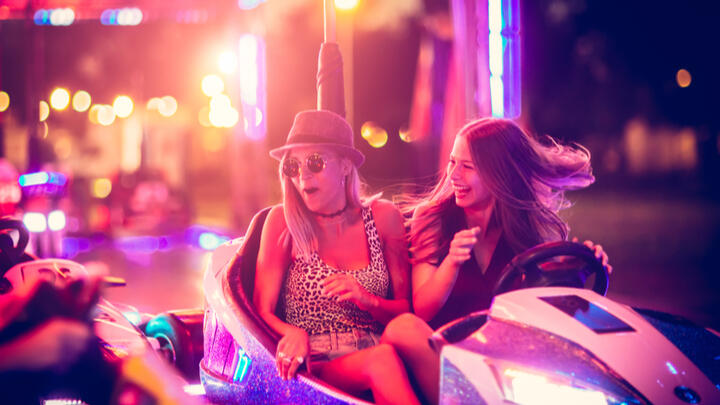 Get Whirly
Let's get this Bucktown show on the road, with something slightly different. Whether you're a fan of sports or not, you might just love this new kid on the sporting block. 
What do you get if you combine lacrosse, hockey, basketball, and bumper cars? WhirlyBall is what you get. This crazy, made-up pastime combines elements of all of these into one awesome game. Get together a few friends, grab a few delicious craft beers at the bar, and try your luck on the WhirlyBall court. There are three of them onsite, along with bowling lanes, laser tag, and the aforementioned bar. Careful if you go to WhirlyBall at the start of your vacation. You may very well never go anywhere else.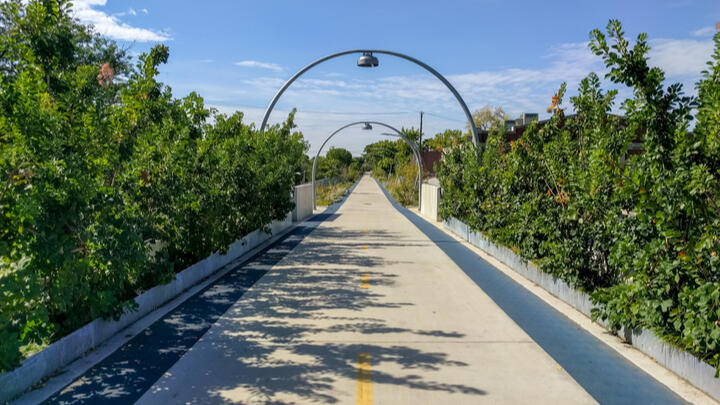 You're the Explorer
Want to touch some grass, experience great views of the Chicago skyline, and explore some abandoned architecture reclaimed by nature? Then you'll want to check out The 606. This abandoned railway line worms its way through many of Chicago's districts, including Bucktown. So, feel free to get on at any point, explore a bit, and then 'hop off' at a different location and look around. 
If that wasn't enough, you'll also find a myriad of events going on there, from bake sales to outdoor yoga. Whether you saddle up or use your feet, you've got quite the adventure ahead of you. So, what are you waiting for?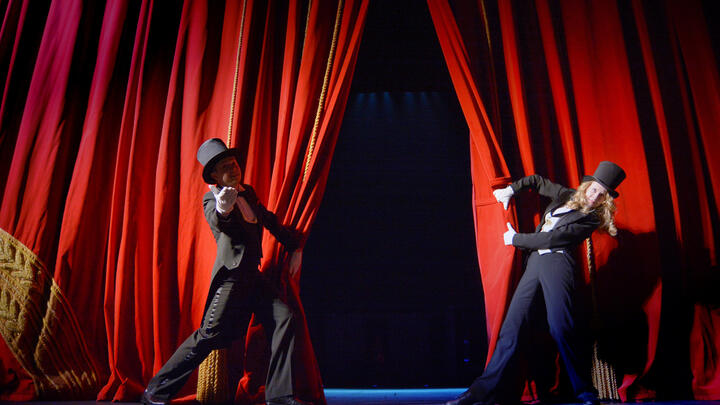 Showtime!
How about a little theatre to dramatize your vacation? Bucktown's got a bunch of performance venues that'll happily accommodate your bum in one of their seats. 
Gorilla Tango Theatre is a community-led bunch that ensure every penny they make goes back into further productions. That includes sets, props, and other items that might otherwise be wasted. It sounds like a tall order, but they've already produced over one thousand awesome shows with this business model, and they have no intention of stopping. This model also allows them to give exposure to local theatrical artists, ensuring the city's scene continues to thrive. So, if you want to see what sustainable theatre looks like, go check them out!
Or, if you want to see American takes on tough European plays, give Trap Door Theatre a go. They use expressionism and absurdism to recontextualize well-known works, so you'll never see a performance quite like it! Having moved around the European scene, they've not settled in Chicago, where'll they'll happily blow your mind!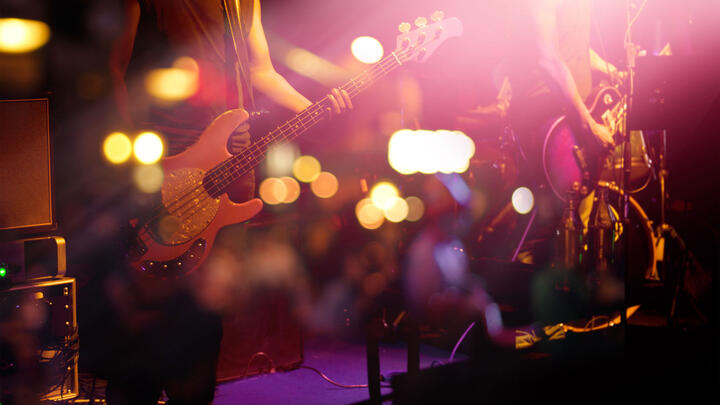 Gigging
Speaking of performance, why don't we throw some live music into the mix? Bucktown's got its fair share of concert venues. 
Hideout takes its name quite literally, as it can be hard to find without a map. However, those of you with the know-how to seek it out are in for a treat. It's in the heart of Bucktown's industrial area, but you'll find nothing but country within. With a host of regular country-rockers, as well as a variety of touring artists, you'll love listening to some bluegrass twangs will sipping cheap beer and tapping your cowboy boot. 
Switching gears a little, Subterranean is where you'll find Bucktown's alternative music scene. With regular rock, rap, and metal gigs going on throughout the year, as well as club nights every week, it's the hip-happeningest place around.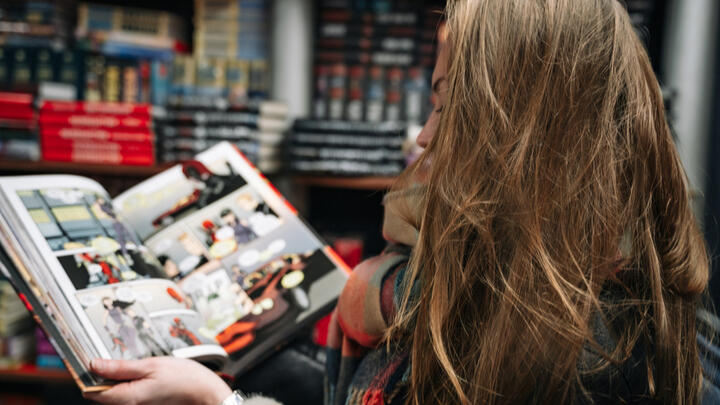 Is it a bird? Is it a plane?
No, it's comics. Specifically, a great comic shop with countless issues of the best comics and graphics novels around! Challengers Comics + Conversation pride themselves on their expertise, as well as their ability to talk with their mouths. That means you can expect to get great advice on any comic or graphic novel you're looking for, or recommendations for ones you've never heard of. All that, and just some pleasant conversation to boot. Brilliant.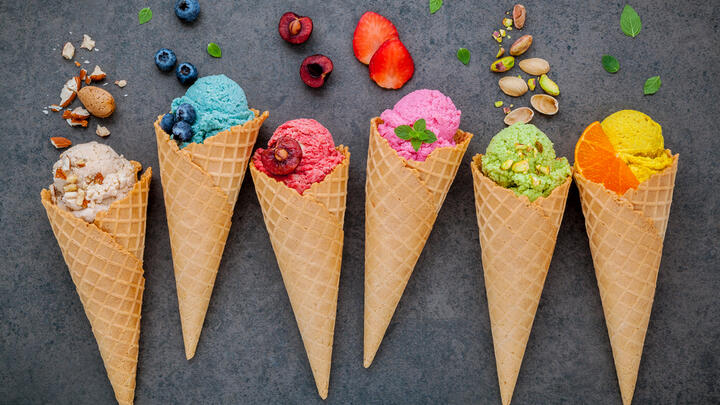 Eats
Let's move on to food now, as you're doubtless hungry after all that sweet information we've given you. As you'd expect, Bucktown has some great eateries for you to eat in, just like the rest of Chi-Town. Here are our faves!
The Bristol twists American classics with a New American style. They make everything fresh, right in the kitchen, so you can expect great-tasting food all day, every day. Why not order a pasta dish with, yes, freshly made pasta, and pair it with a lovely cocktail from their menu?
Want to try some Central American cuisine you may never have had before? Get Costa Rican at Irazu, and try some traditional treats in this delightful spot. Just bring your own booze if you want to drink. Don't worry; they're okay with it.  
Got a sweet tooth? Never you worry, friend. Margie's Candies is here for you. Inside, you'll find ice cream, sweet treats, and milkshakes, all hand-made with care. A delightful stop on your Bucktown tour if you just need a sweet fix to get you through the day.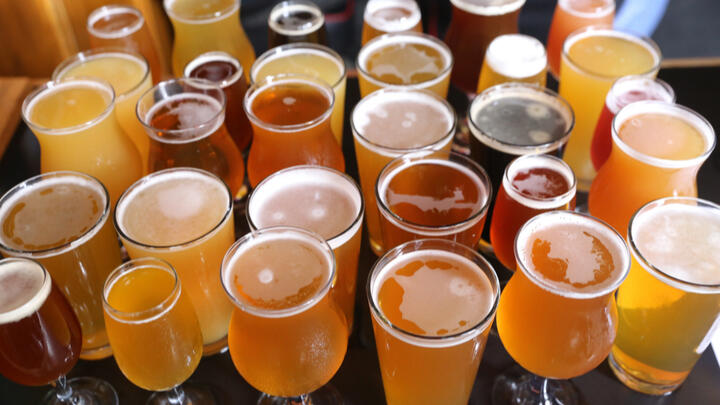 Drinks
Let's end this list with a drink or two. If you're looking for a night out, Bucktown's got you covered. Here are our picks for the hottest spots to wet your whistle. 
Part performance venue, part drinking establishment, Gallery Cabaret has a bar rammed full of beers, spirits, and everything in between. It pairs all that with a wealth of live entertainment, from jazz music, open mic nights, and blues bands all the way to bingo. It could be the perfect night out for you, as long as you like the entertainment!
Or, if you'd prefer a more standard bar experience, then check out The Map Room. This explorer-themed establishment has a wide variety of drink options from all over the globe, which is appropriate, really. Step inside, admire the decor, and then stare in awe at the massive variety of craft beers on offer. It's enough to make your head spin.
And that's our list of the best things to do in Bucktown, Chicago!