Welcome, readers! The windy city beckons you, so gather round and let me tell you tales of the city's wonders. Long ago, Chinese immigrants came over to this country. Their aim? To help realize the modern America we know and love today. To put it simply, this country would be very different if it wasn't for Chinese immigrants. That's why they settled in many cities, and why Chicago has its own Chinatown. So, now you know the mightily abridged version of history, how about the present? Well, Chinatown is full of wonderful things to do, and thanks to us, you now have this handy guide to, well, guide you. Let's get on with it, shall we? These are the best things to do in Chinatown, Chicago. 
Including:
Chinatown Square
Nine Dragon Wall
PopKTV
Ping Tom Memorial Park
Water taxis
and more!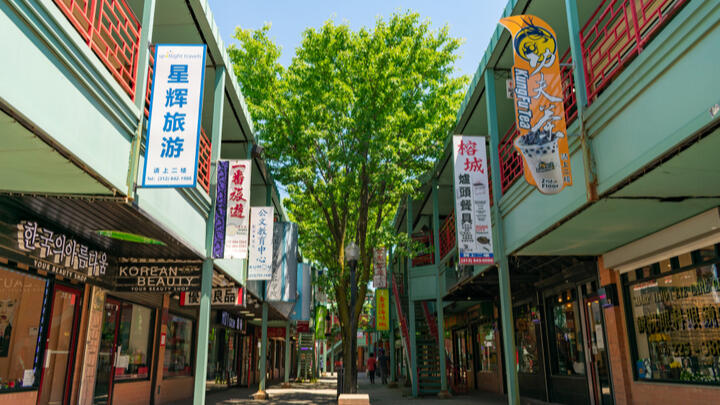 Chinatown Square
Let's kick things off with a shopping extravaganza. Chinatown Square is a two-story mall that was built on the site of an old railyard back in the '90s. The third-largest Chinese mall in the country, Chinatown Square is packed with local businesses, where you can buy food, beauty products, clothes, and then sit down for a traditional meal at one of the many restaurants within. They even put on performances there during the summer, if you happen to be stopping by in the warmer months. And make sure to snap some pics of the twelve statues of the Chinese zodiac you'll find.  
Chinese-American Museum of Chicago
Did our intro pique your interest in Chinese-American history? First of all, good. Secondly, why not check out the Chinese-American Museum of Chicago? You will find a bunch of exhibits that give you insight into Chinese culture. There's also an entire exhibition dedicated to Chinese immigrants, which follows the journey they made across the Pacific, where they settled, and what it's like for an immigrant to live in Chicago. A definite eye-opener, and one of the best things to do in Chicago's Chinatown for inquisitive minds!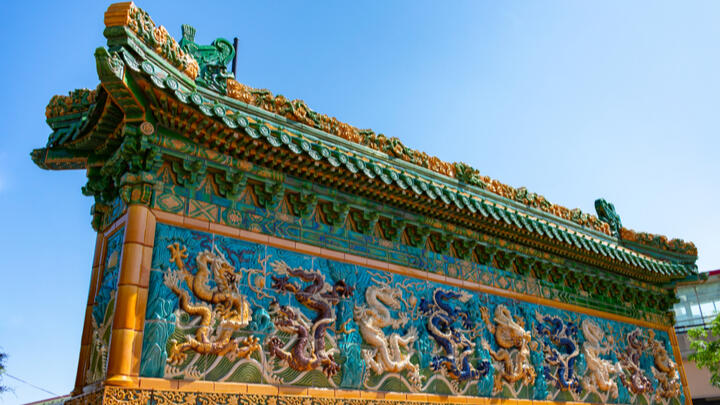 Nine Dragon Wall
For another social-worthy pic, be sure to head to the Nine Dragon Wall. This recreation of China's original wall may not have been commissioned by the Emperors, but it is simply awe-inspiring nonetheless! Featuring mythical Chinese creatures, and the eponymous 9, which is said to promote long life, it's a great stop on your Chinatown tour of Chicago. So go get snapping, and make your friends devilishly jealous. 
PopKTV
Fancy a little entertainment on your visit to Chinatown? Go check out PopKTV, Chinatown's premier karaoke spot. There, you can hire a private room for you and your friends, have a few drinks to calm your nerves, and then belt out awful renditions of your favorite songs to your heart's content. If you're in the mood to impress, or disgust, your friends, it's the perfect spot to flex your cords.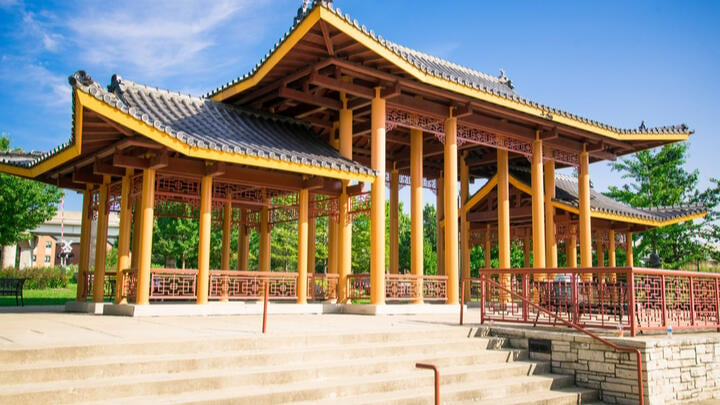 Chicago Chinese Cultural Institute
Another stop on your culture trip is the Chicago Chinese Cultural Institute, which was created to introduce Chinese learning programs to US schools, including cultural and language studies. Nowadays, it's better known for its many tours of Chinatown, where you'll be taken around some of its best spots, and learn about the culture and heritage surrounding it. They also offer cooking and meditation classes, among others. So go check them out, and see if anything sounds interesting. 
Ping Tom Memorial Park
Ping Tom was a Chinese-American businessman, who worked as a trustee and director of many programs that benefited Chinatown, where he grew up. Spearheading plans to create this park, when he suddenly died of pancreatic cancer, they decided to name it after him! Now, it's a hotspot for watersports, features an indoor activity center with a pool, gym, and other amenities, and is a great place to relax on a warm summer's day. And, if you want to get there in style, check out the next entry on our list!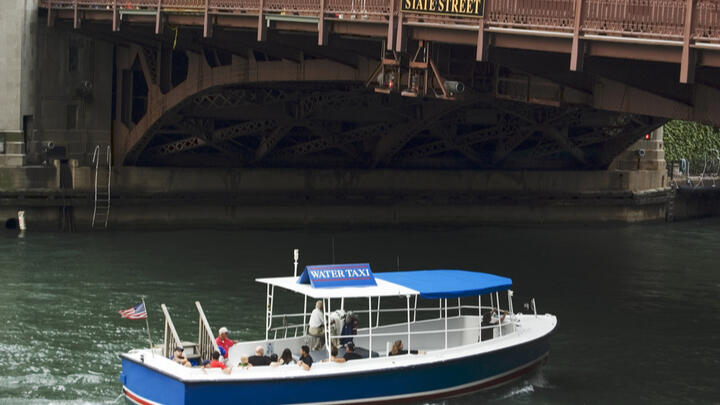 Take a water taxi
How does taking to the waves and getting ferried about sound? If you're into that, then you absolutely must try a water taxi. In summer, these wave riders are the community's most popular transport, helping would-be travelers cross the Chicago River and enter Chinatown. Slow and steady wins the race in this case, as you won't be hopping on any speedboats. Make the most of your journey. Relax, enjoy it. You'll have the chance to see some of Chicago's most recognizable landmarks by the river, and if you fancy visiting Ping Tom Memorial Park, you can get a ride directly to it! Easily one of the most unique things you can do in Chinatown, Chicago. 
Old Chinatown
No Chinatown experience would be complete without a visit to Old Chinatown. Its entrance flanked by red, welcoming pillars; step into the world of old and admire the architecture and beauty within. So much history went into the creation of Old Chinatown that every mural, every building, and every street tells a story. You're sure to find teahouses to get refreshed, food stalls to refuel, and independent shops selling any number of worthy nick-nacks.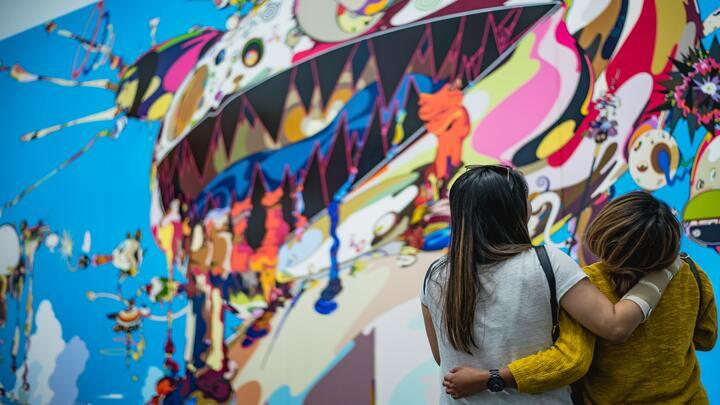 Hoypoloi Gallery
In Greek, hoi polloi simply referred to 'the people.' But today, it is considered a derogatory phrase, often associated with the 'unwashed masses' or 'riffraff.' But Hoypoloi Gallery turns that phrase on its head, to its advantage. This gallery specializes in unique art pieces that anyone can purchase. You'll find a weird and wide variety of artworks there, including leftfield takes on Disney classics, sculptures of famous cultural icons with a strange twist, and much more. So, if you're in Chinatown and in the market for some weird art, go check it out!
Grab a delicious bite to eat
And, finally, we end with food. Glorious food. Chinese cuisine is one of the world's favorites, and you'll find plate loads of it in Chicago's Chinatown! The Golden Bull is your one-stop-shop for everything Chinese, with pages upon pages of traditional Chinese cuisine waiting to be tasted! Or, if you want some delicious dim sum, check out Cai with its classy vibe and perfectly put-together plates. Alternatively, if you're in the market for seafood, head over to Emperor's Choice. Those are just a few of the many restaurants you'll find in the area, so no matter what you're feeling like, there's bound to be something to fill your belly!
And that's our list of the best things to do in Chinatown, Chicago!