So, you've chosen your vacation destination. The Windy City. Chi-Town. The real-life Metropolis, minus the superheroes. Chicago is a fantastic getaway destination, full of great food, fun nights out, and plenty of top-level entertainment. But it's a big old town, with multiple districts and areas that crisscross throughout its gargantuan layout. With so many to choose from, which one is right for you? Well, don't let choice paralysis get the better of you! We've done all the research necessary, so you don't have to. Give Gold Coast a go. It's as simple as that. With a wealth of entertainment on offer, it's the perfect vacation spot. Here are our picks for the best things to do in Gold Coast, Chicago!
Including:
Oak Street Beach
Playboy Mansion
Broadway Playhouse
Washington Square Park
Drake Hotel Bar
and more!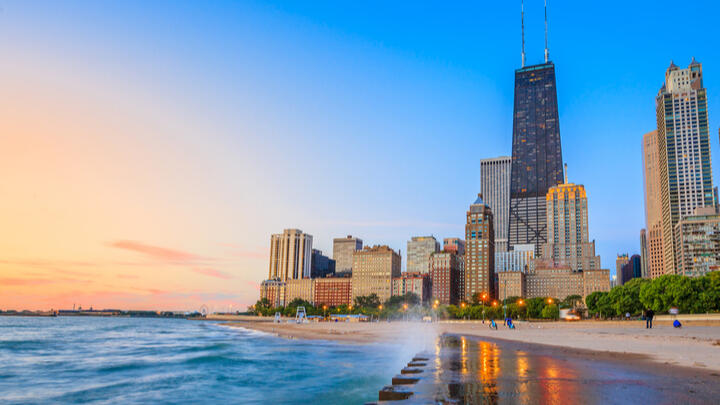 Hit the Beach
Why not ease into your trip with a spot of lounging? After all, you've got the rest of your vacation to go see the sights. Lucky for you, the Gold Coast lives up to its namesake. Head there, and you'll find Oak Street Beach. Of course, you'll find heaps of golden sand, clean sea, and (hopefully) glistening sun - that's what the beach is all about, after all. However, Oak Street Beach is also perfectly placed to visit at any time during the day, as it's just a stone's throw from the city itself. Take a dip in the ocean, go grab an ice cream for the kids - or yourself, who are you kidding - and then check out the nearby patio bar for a cool, refreshing drink. Easily one of the best things to do in the Gold Coast when you visit Chicago. 
Feel like a Playboy
Yes, really. Though you probably know the Playboy Mansion as the once celebrity-laded party mansion near Beverly Hills, it wasn't always there. In fact, the original Playboy Mansion was bought right here on the Gold Coast back in the '50s. The rather less impressive original is well over 100 years old at this point, and has changed hands multiple times. First, Hefner donated it to the School of the Art Institute of Chicago when he moved into his legendary LA pad. Then, the institute sold it to a redevelopment firm, and it's now been converted into condos in a rather typical fashion. However, if you want to see a piece of 20th-century American history in the flesh, you owe it to yourself to go and bask in the extravagant opulence of the original Playboy Mansion. Just don't plan on buying one of the condos, unless you've got a few mill to spare.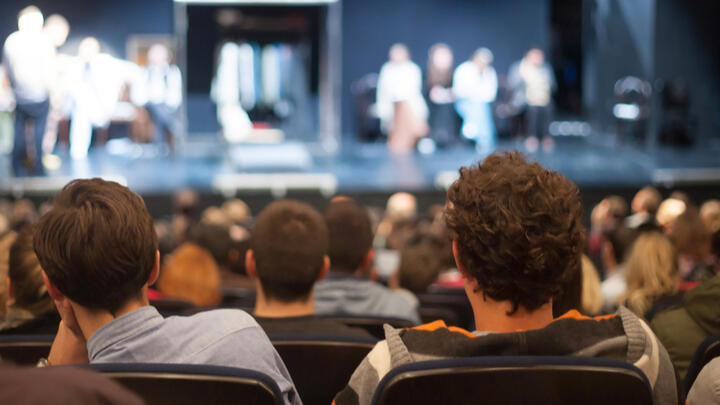 Broadway, baby!
If the weather takes a turn, or you just want a couple of hours out of the sun, why not retreat to the bright lights and comfort of broadway? Yes, even in Chicago, you can get a taste of the New York performance mile thanks to Broadway Playhouse! A stone's throw from the coast, you'll find a host of great plays and musicals being shown throughout the year, from all-time classics to the new shows on the block. You might even stumble upon a one-man show, or local play before it gathers steam. 
Walk in the Park
Are you a fan of the color green? Do you like walking? Is the prospect of breathing in fresh air, mingling with trees, shrubs, and grass appealing to you? Answer us these questions three, and we'll give you a place you want to be. At. A park, of course! Gold Coast has you covered in flowers and grass, thanks to Washington Square Park. Go there for the giant 19th-century fountain, stay for the delightful green spaces, picnic opportunities, or simply for a stroll. So, what are you waiting for?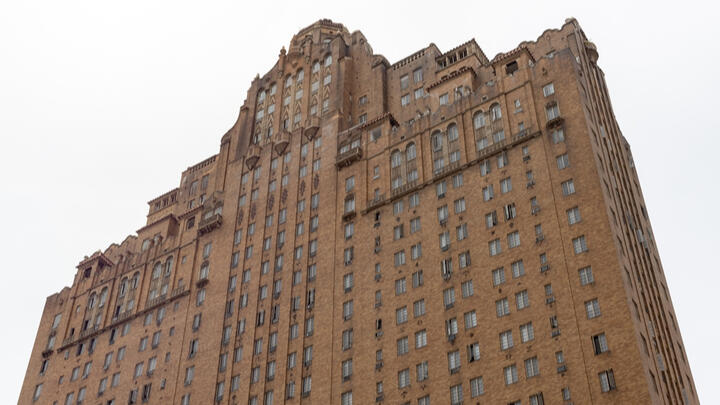 Get Risky
When you're in Gold Coast, why not grab a drink at a Hollywood monument? Sort of, at least. Featured in the '80s Tom Cruise classic Risky Business, the Drake Hotel is one of Chicago's most recognizable landmarks! But we're not talking about the room service here. We're talking about the Hotel's bar, called the Coq d'Or. This lavish hotel lounge has been warming customers' cockles since the dark Prohibition days. Head inside and find a wealth of drinks, a menu to die for, and enough comfort you'll feel like a marshmallow. A pampered marshmallow. 
Best Pizza in town
Wow, all that doing things, seeing things, and experiences must have made you hungry. Well, Chicago is famous for one thing in the food department, and that's deep dish. The Chicagoan take on the Italian classic is known worldwide for its deliciousness, thanks to its unusual sauce-over-cheese twist. So why not go get some and see if it lives up to its reputation? Lou Malnati's, right in Gold Coast, is arguably the best in town. The name is a staple of the Chicago style, having helped pioneer it in the early 20th century. So go grab a slice of delight and take your tastebuds to pizzatown. Or something.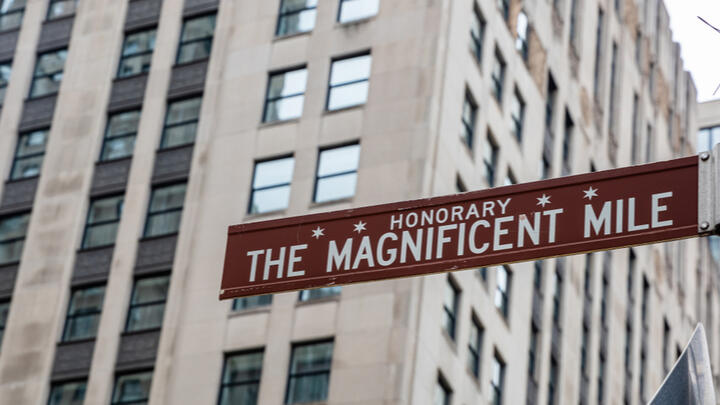 Go Shopping
Let's end this list on a shopping, surely many of our readers' favorite pastimes. Thankfully, Gold Coast is full of shops of all shapes and sizes, so no matter what item you seek, you're sure to find it there. 
However, for those of you with expensive tastes, you'll be looking for The Magnificent Mile. Head there, and you'll find a shopper's paradise. Over 400 stores line the 'Mile', including the likes of Chanel, Louis Vitton, and Tiffany. So, if you're looking for some dear deals and have the cash to splash, you'll be right at home. On top of all that shopping, you'll also find a slew of gourmet restaurants, snug cafes, and much more. So, if that all sounds like heaven to you, go on down and see what's cracking!
And that's our list of the best things to do in Gold Coast, Chicago! If you want to know about the other areas of Chicago, check out our thoughts here. Heading to Chicago at the tail end of winter? The beaches might be a no-go, but there's plenty more to do and see!