Chicago is known as the Windy City, but like much of the Midwest, it sometimes becomes the rainy city too. Although it won't necessarily rain on your trip, it is important to make sure that you have some indoor activity ideas in mind. Just in case you find yourself in Chicago on a rainy day.
If you're searching for indoor activities in Chicago, check out a few of our favorite suggestions for rainy day trip ideas. Some of our must-see spots include...
Shedd Aquarium
Observation Decks
Field Museum
Art Institute of Chicago
Museum of Science and Industry
Adler Planetarium
LEGOLAND Discovery Center
The Escape Game Chicago
And more!
Shedd Aquarium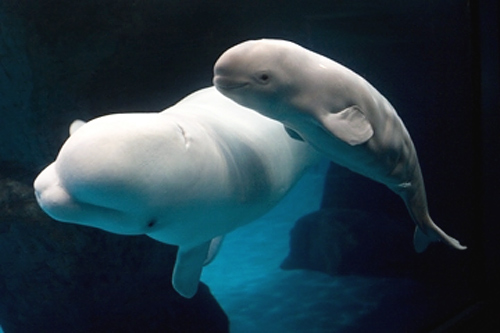 One of Chicago's most popular attractions has to be on the top of your rainy day to-do list. Shedd Aquarium is filled with the world's most fascinating aquatic plants and animals. See everything from the great whale to tiny tropical fish. A few of the most popular exhibits include "Waters of the World," "Caribbean Reef," and the Abbott Oceanarium.
A special exhibition called "Underwater Beauty" is now open for a limited time. Be quick - you don't want to miss it. There are also some areas designed with your little ones in mind, like the "Polar Play Zone," kids can step into a penguin suit! There are more than 32,000 fascinating marine animals swimming within the walls of the complex, so there is no shortage of things to see and do here.
Getting In: Shedd Aquarium tickets are included with the Go Chicago pass.
Chicago Observation Decks
If you're looking for some excellent views of the city, then head to an observation deck. Luckily in Chicago, you have two incredible options to choose from: 360 CHICAGO or SkyDeck Chicago.
Located on the 94th floor of John Hancock Observatory, 360 CHICAGO offers unparalleled views of Chicago and beyond. You will see parts of Michigan, Indiana, and Wisconsin, plus the sparkling Lake Michigan and the Illinois city skyline.
SkyDeck Chicago is located on the 103rd floor of the Willis Tower and looks out from Navy Pier to Soldier Field. The coolest part of SkyDeck Chicago is The Ledge, an all-glass balcony that extends from the side of the building out into space. It will feel like you are floating in the Chicago sky. So on a rainy day, head up to the clouds for the best view of the city. All while staying dry.
Getting In: SkyDeck Chicago tickets and 360 CHICAGO tickets are both included with the Go Chicago pass.
Field Museum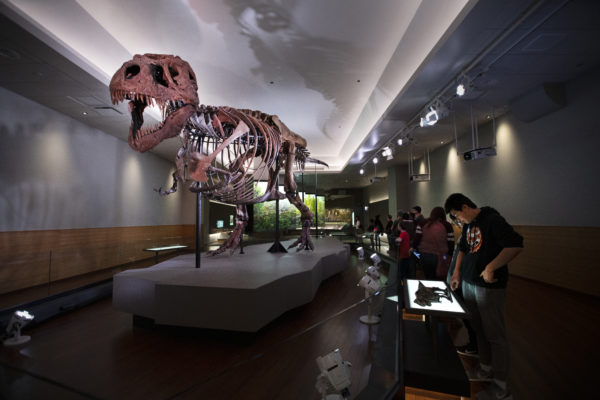 One of the most comprehensive natural history museums around, the Field Museum is founded on the collections of the 1893 World's Fair. Today, the institution boasts artifacts spanning 4.6 billion years of history across dozens of exciting galleries and exhibit spaces.
Some of their major highlights include SUE, the world's largest complete T. Rex; the "Inside Ancient Egypt" exhibit which features tools, jewelry, mummies, and more; and the Grainger Hall of Gems, which is one of the largest collections of gemstones in the world. You could easily spend a day in here -- perfect for when it rains!
Getting In: Field Museum tickets are included with the Go Chicago pass.
Art Institute of Chicago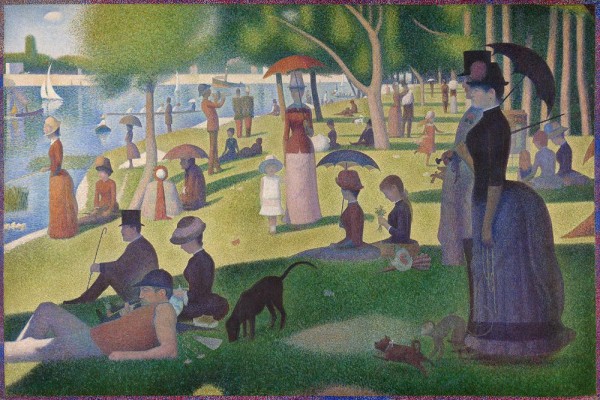 This is a must for the art lovers in your group. One of the best art museums in the world, and certainly one of the top museums in the country, the Art Institute of Chicago is exceptional. Their classic collections include iconic pieces such as the Chagall stained glass windows, Matisse's "Bathers by a River," and Georgia O'Keeffe's "Black Cross, New Mexico." And, of course, Edward Hopper's "Nighthawks"!
They also offer rotating special exhibits by established and up-and-coming artists, so you'll find something to inspire you every time you visit. Escape the rain and immerse yourself in a whole world of art.
Getting In: the Art Institute of Chicago is ticketed separately and not an option on the Go Chicago pass.
Museum of Science and Industry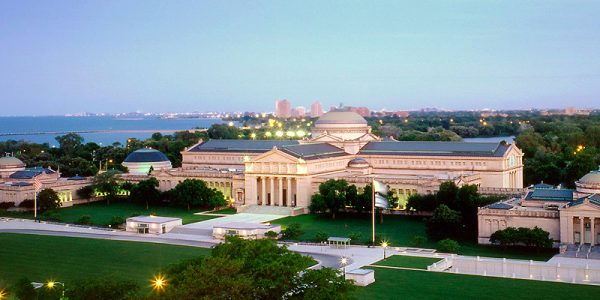 Kids and adults alike will enjoy the chance to explore this engaging museum. It has been named a Top 25 US Museum by TripAdvisor, and is consistently popular among locals, too. Its 14 acres of exhibits include an authentic WWII German submarine, an Illinois coal mine, a mirror maze, and much more. It is the largest science museum in the country, so you'll be able to spend the day here easily. Kids will love the chance to run around and play, and you'll love that they're learning as they explore.
Getting In: Museum of Science and Industry tickets are included with the Go Chicago pass.
Adler Planetarium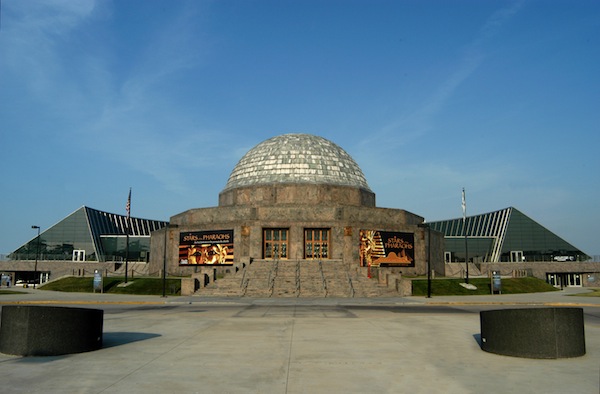 Another jewel of Chicago's Museum Campus is the family-friendly Adler Planetarium. Here you can explore the wonders of the endless universe through multiple exhibits and films. Top exhibits include "Planet Explorers," where kids can climb and play through a "modern-day space adventure," and "Mission Moon," which traces the history of the Apollo missions.
Don't miss out on their new film, "Planet Nine," which probes the question of which planet will replace Pluto in our star system's line up. Discover the universe's secrets at this fun indoor attraction - for sure a great way to stay out of the rain.
Getting In: Adler Planetarium tickets are included with the Go Chicago pass.
Chicago Children's Museum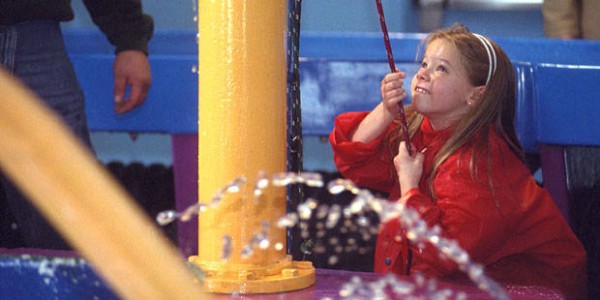 Chicago is an easier city than most to find indoor attractions. But it can still be difficult to find the place for your kids to burn off all that energy. The Chicago Children's Museum will solve your problems: it's filled with high-energy, interactive exhibits, hands-on programs, and free daily art classes. It's located on Navy Pier, which offers a number of other attractions that you can enjoy if the rain clears up, like classic fairground rides, bike rentals, and more.
Getting In: Chicago Children's Museum tickets are included with the Go Chicago pass.
LEGOLAND® Discovery Center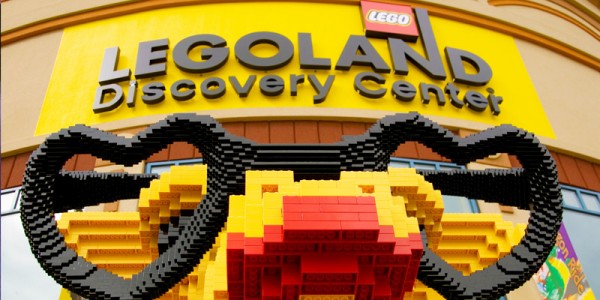 LEGOLAND® Discovery Center is worth the effort of driving a little way out of the city. This expansive indoor attraction is filled with everything LEGO. From building stations guided by Master Model Builders to rides like the Kingdom Quest Laser Ride. Be sure to stop by MINILAND, too, where you'll find small-scale replicas of downtown Chicago landmarks. A different kind of sightseeing! This attraction is best suited for children under 10. It's a great activity for the kids on a rain day!
Getting In: LEGOLAND® Discovery Center tickets are included with the Go Chicago pass.
Chicago History Museum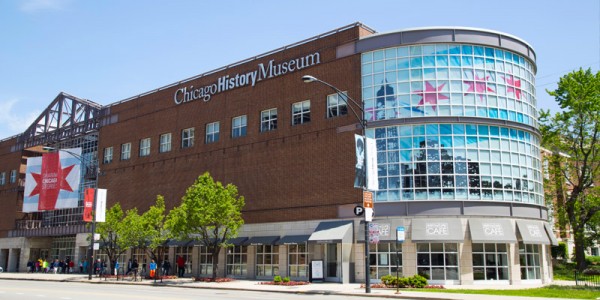 If you're interested in the history of Chicago, then a visit to this informative museum is a smart choice. Exhibits focus on significant moments and periods in Chicago history. Discover everything about the Great Chicago Fire, the World's Columbian Exhibition, and contemporary architectural movements. A fun exhibit for kids is the "Sensing Chicago" section, which introduces visitors to all the smells and sounds of the big city. It's a great way of learning about Chicago while avoiding the rain!
Getting In: Chicago History Museum tickets are included with the Go Chicago pass.
Frank Lloyd Wright Home & Robie House Tours
If you know anything about Chicago's cultural scene,then you know that it's a city famed for its extensive, diverse, and striking architecture. Among the great names who have built the city's most iconic buildings is one of the most iconic architects – Frank Lloyd Wright.
Learn more about this creative giant with a visit to his home and studio. This is where he designed the Robie House, the Larkin Building, and the Unity Temple. Architecture buffs will also enjoy a visit to the Robie House itself, one of Wright's most beautiful private home designs.
Getting In: Frank Lloyd Home Tour tickets and Robie House tickets are both included with the Go Chicago pass.
The Escape Game Chicago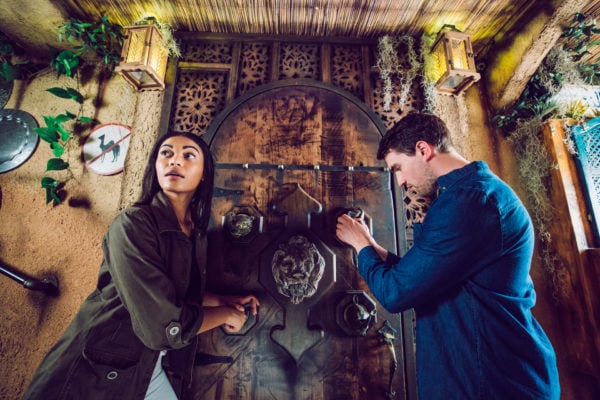 Can you escape? Test your skills, smarts, and ability and see if you have what it takes at The Escape Game Chicago. Escape games were made for rainy days and they are fun for both families with older kids and groups of friends. You will have just one hour to work as a team and solve a series of clues. Can you escape the room before time runs out? Take your pick from a variety of games, including the espionage-themed The Heist, out-of-this-world Mission: Mars, and ultra-daring Prison Break. Good luck!
Getting in: The Escape Game Chicago tickets are included on Go Chicago pass.
Shopping
Spend some time (and some money) shopping in Chicago. A great indoors option is the Water Tower Place Mall. It offers high end couture shops alongside classic chain stores, plus a LEGO store and a large American Girl Doll Place. If you don't mind dodging the raindrops, then the Magnificent Mile is the place to go, which has a little bit of just about everything (including a really nifty City Target).
Theater Performances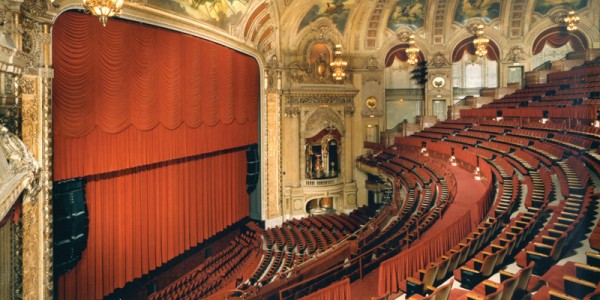 Chicago is an amazing theater town. You'll find everything from Shakespeare to Roberto Bolaño on stage, with plays ranging from classic, big-budget theater to affordable local performances. Check out the Chicago Shakespeare Theater on Navy Pier, which is a conveniently located venue that's near a number of other attractions, too. Hide away from the bad weather and lose yourself in the theater!
Getting In: Theater tickets are not included with the Go Chicago pass, however theater buffs will enjoy the Chicago Theatre Tour, which is also included with the Go Chicago pass.
Quick Rainy Day Recap
See? You can stay dry all while having plenty of great options for indoor things to do in Chicago when it's raining. We hope these ideas helped inspire you to create a fun-filled indoorsy itinerary. Don't forget – admission to many of these great rainy day attractions is included with the Go Chicago pass.
 
Looking for some fun things to do indoors?
Admission to many of these activities is available on the Go Chicago pass. Choose as you go from a number of fun attractions and save on combined admission vs. paying at the gate. See all available passes, attractions & prices – Learn more.