Traveling to Dubai is a magical experience. But will your teenagers really want to check out a historic market or building? They're probably more likely to enjoy things that are exciting or engaging for teens. Fortunately, there are plenty of fun things to do in Dubai for teens that they'll just love. If you're in search of some things to do in Dubai with teens, check out our list of top teen-friendly attractions, including:
Aquaventure Waterpark
IMG Worlds of Adventure
Lost Chambers Aquarium
Virtual Worlds Gaming
Rock Republic Climbing Walls
Ski Dubai
And much, much more!
Aquaventure Waterpark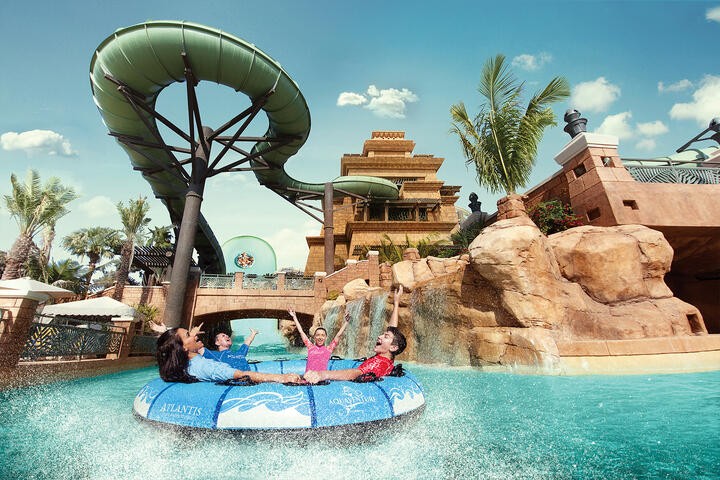 This is the mother of all waterparks. Located within the resort Atlantis the Palm, it offers peaceful relaxation, exhilarating waterslides, and even lazy rivers to tube along. Although there are certainly areas suitable for younger children, teens will probably get the most out of the high-octane slides like the Tower of Neptune and Torrent River. Parents can chill on the beach while their teens go off on their own in this western-friendly environment.
Feel comfortable exploring and relaxing here, just as you would on any beach in Miami or San Diego.
Thrill Zone Laser Tag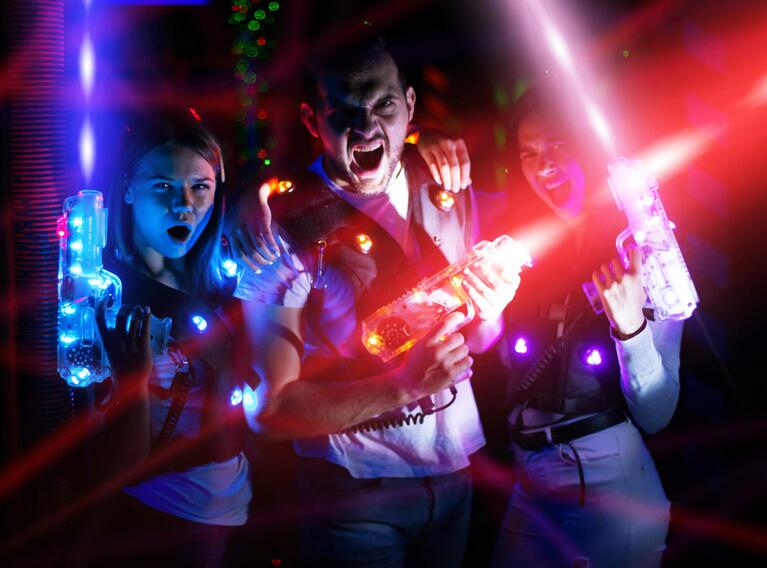 This exciting attraction is perfect for active teens. You'll get to play two separate, back-to-back laser tag games in the amazing Laser Zone Arena, featuring over 3,000 feet of high-tech fun. You get just 15 minutes to score as many points as possible for your team, and the course is challenging and creatively designed. It's fast-paced and hectic, but tons of fun. Next, enjoy a couple of short immersive "6D" movies, which feature all the special effects you're used to plus additional elements like wind, rain, and fog simulations. 
Virtual Worlds Gaming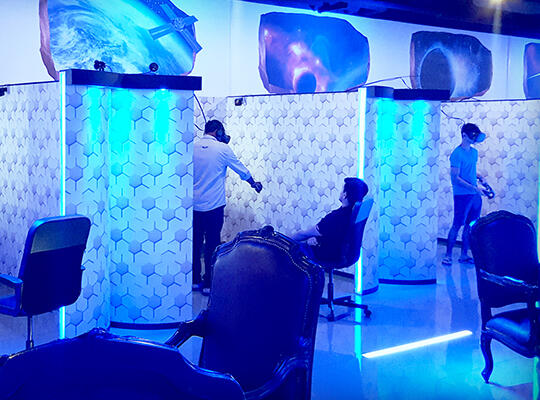 If you thought virtual reality was still a thing of the future, wait until you get to Virtual Worlds. Your teens will love the chance to try out the latest and greatest in VR technology – and we mean so much more than those goggles you clip your smartphone to. 
Choose from a wide selection of different types of games, including First Person Shooters, Horror Games, Car Racing, Puzzles & Art, Fitness Games, and for the younger ones, Kids' Arcade. Come here to experience the most up-to-date technology around, and your teens won't miss their gaming setup at home in the least.
Rock Republic Climbing Walls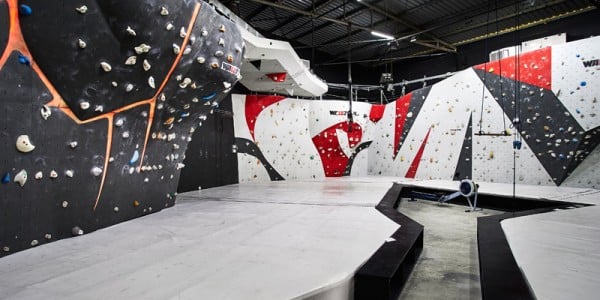 A climbing wall at the Rock Republic Bouldering Gym is an ideal way for teens to work off some excess energy, get some exercise, and have fun, all in one! Admission here gives you the freedom to try out climbing walls suitable for a wide variety of fitness levels and experience, so whether your kids love climbing walls at home or have always wanted to try one, there's an appropriate installation for them. There are even a few on-site instructors, should you need a little assistance or guidance.
Lost Chambers Aquarium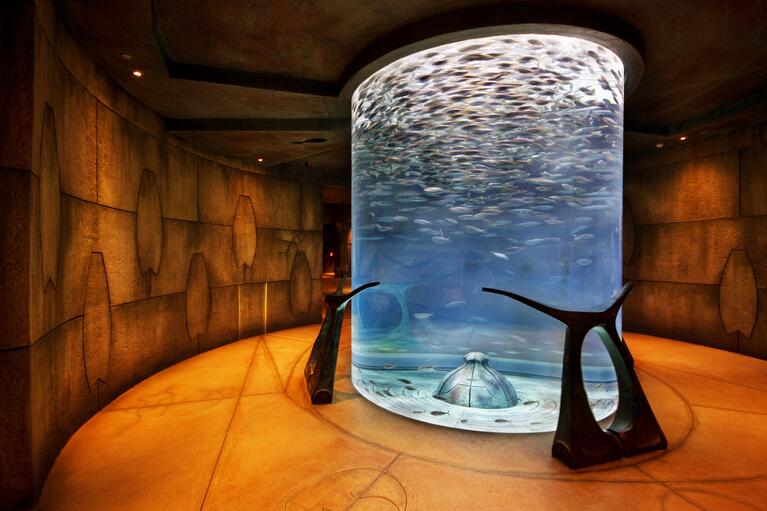 For teens who love animals, history, and/or mythology, a visit to the Lost Chambers Aquarium is perfect. Stroll through the many fascinating chambers of this aquarium, designed to recreate the Lost City of Atlantis as it might look below the ocean waves. You'll get to see all the sea's most enchanting creatures, like sharks, stingrays, jellyfish, and more.
Lost Chambers also boasts the largest open-air marine habitat in the Middle East, so you know you'll truly experience the ocean vibe. Join up with a guided tour, or explore on your own. You're sure to have a blast either way!
Hysteria Haunted House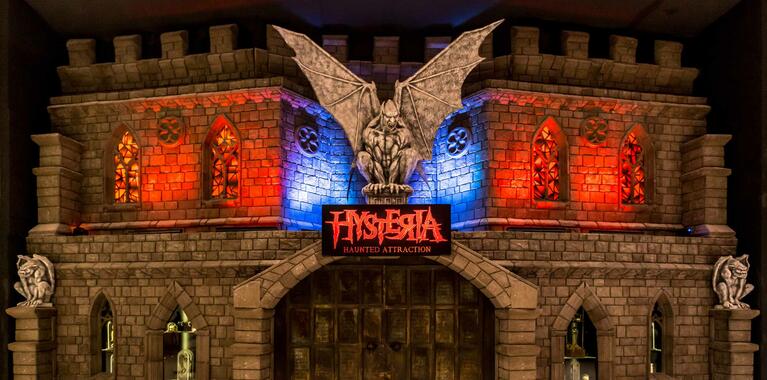 This terrifying experience is so scary it's 18+ only. So if your older teens enjoy a bit of fright now and then, this is a good option for some old-fashioned spooky fun. It's the imagined story of two crazed parents who have lost their children…and are out to get whoever has taken them! The special effects are serious in this one, so be prepared to be totally scared! 
Ski Dubai Indoor Skiing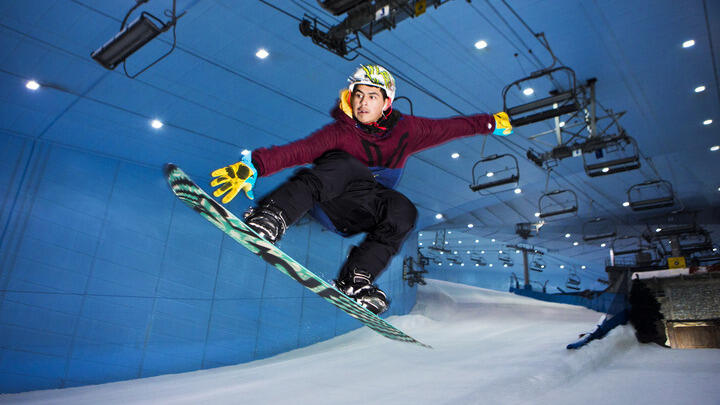 Who doesn't love the idea of skiing…in the middle of the desert? Find out why Dubai is the wonder of the Middle East with a few trips down the slopes at the world's largest indoor snow park.
Swoosh and swivel down slopes of real snow as you enjoy the arctic chill around you. Skiers, snowboarders, toboggan-riders, and more are all welcome. Plus, there are even some wild inhabitants that roam the park everyone once in a while, so keep an eye out for Gentoo and King penguins.
RIB Speed Boat Sightseeing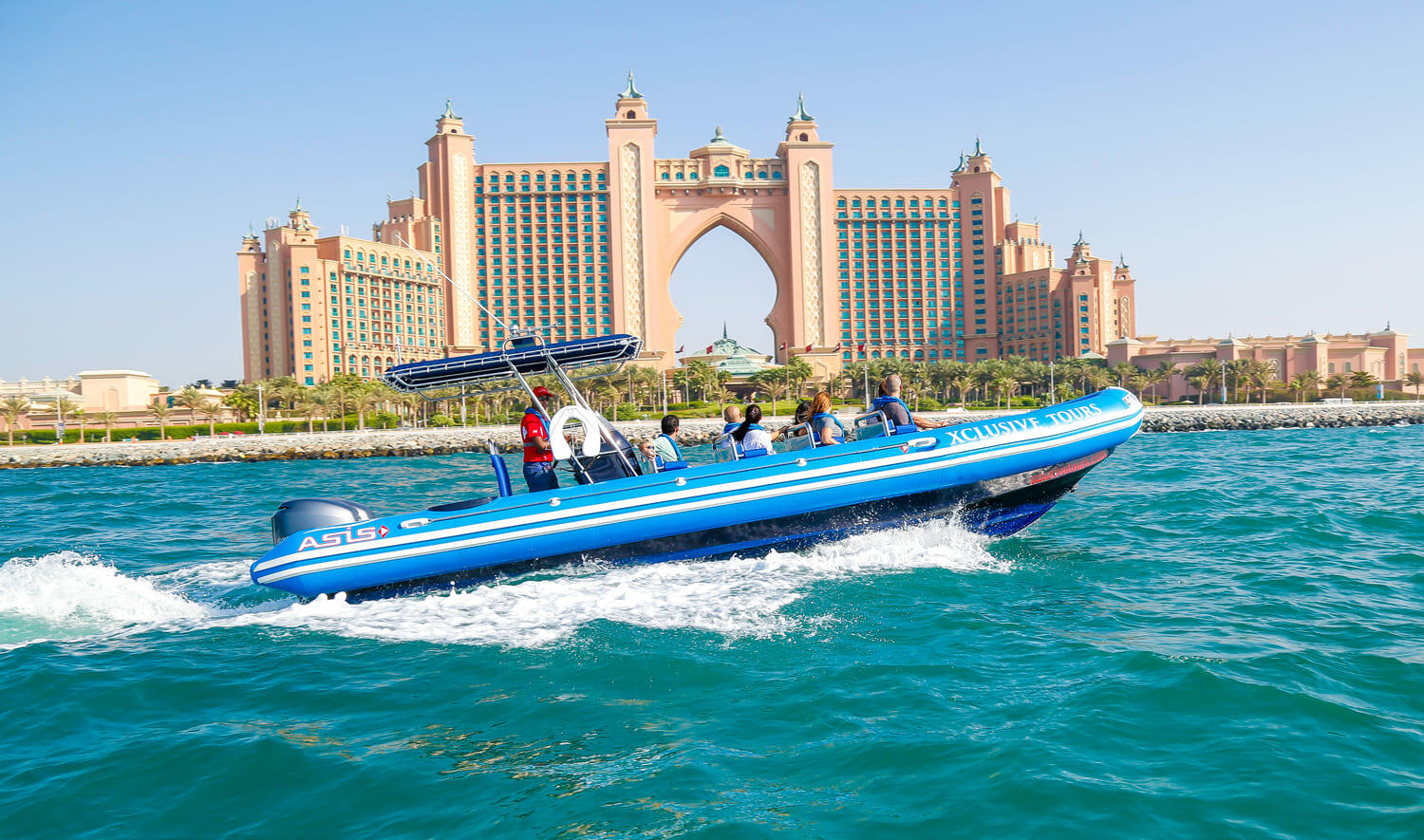 If you're looking to explore Dubai's many gorgeous waters (and believe us, even your teen will be enticed by that proposition), then opt for an exciting choice that's sure to engage their sense of adventure. A RIB Speed Boat tour offers a thrilling experience for 90 minutes of high-speed fun. Leave the Dubai Marina (itself a very cool sight), and head out to see major landmarks like the Palm, the Burj Al Arab, and more.
Your teens will delight in the chance to get splashed around on this exhilarating ride! Plus, it's a nice chance to cool down in the middle of all that heat.
The Green Planet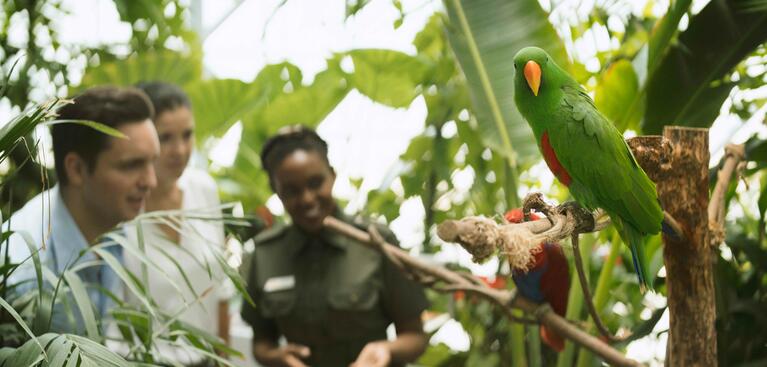 Another one for the nature lovers, the Green Planet in CityWalk is a great place for teens to explore the wonder and magic of the world's rainforests. This educational and enjoyable attraction is designed to mimic a real rainforest, including levels like The Canopy and the Flooded Rainforest floor. You'll get to see exotic plants and animals that hail from rainforests like the Amazon, and see how fragile these ecosystems are in the modern world. It's a delightful opportunity for nature-loving visitors to see all that green in the middle of the desert. 
Glow-in-the-Dark Mini Golf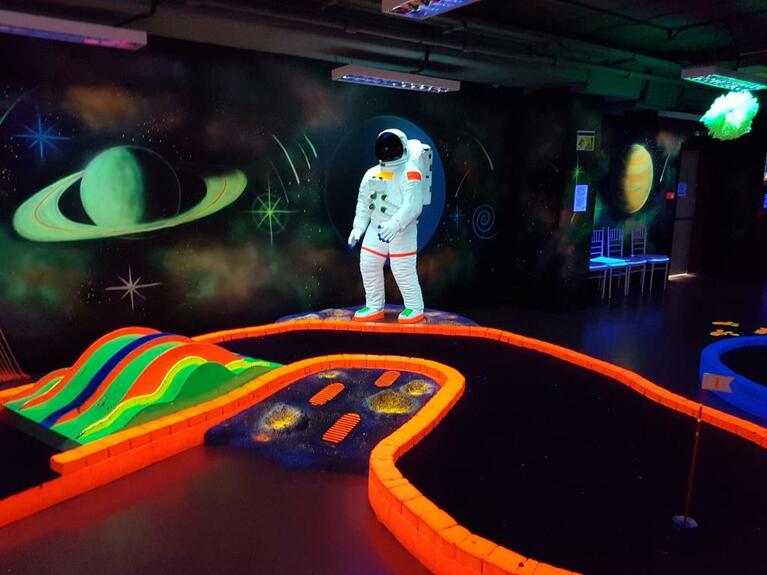 This update on a fun family tradition will make it totally appealing to your teens. An 18-hole, indoor mini-golf course is the perfect place for your teens to get mildly (or even seriously!) competitive with the rest of the family, all while enjoying some classic entertainment. As a bonus, the course features a number of "multi-dimensional" special effects, making it more than just a brightly colored feature. We're sure you'll all love this one!
MOTIONGATE Dubai
Inspired by the magic of Hollywood cinema, MOTIONGATE Dubai resort is the perfect place for your teens to see why Dubai can do it all bigger and better than almost anywhere else in the world. This is the only place outside of Hollywood where you'll get to experience the movie magic you've always dreamed of seeing. Explore areas like Columbia Pictures, Dreamworks, Lionsgate, and much more.
A particularly popular area is Smurfs Village, where you'll be able to enjoy rides and attractions from the popular cartoon and now a mega-movie franchise. 
Bollywood Parks Dubai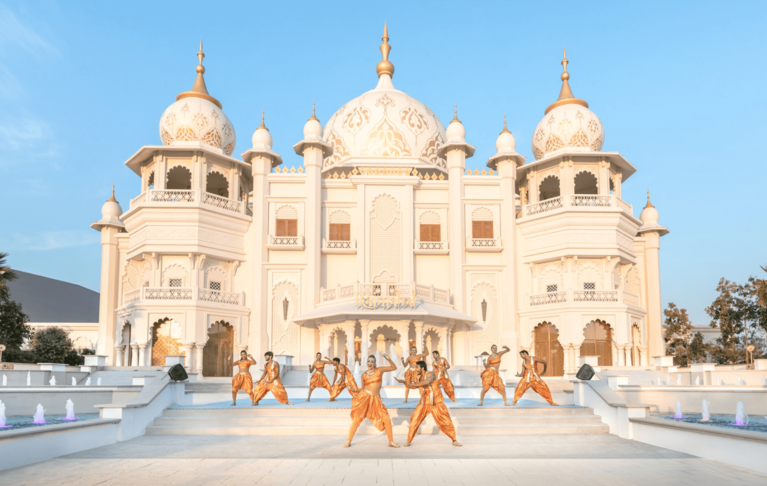 If your teens love the magic and delight of Bollywood cinema, then a trip to Bollywood Parks Dubai is a must. They'll be able to swirl around in the midst of a realistic Bollywood movie set, see and sing along to their famous songs, marvel at the ornate costuming, and much more. It's a delightful experience for any fan of cinema, and is a good way to expand your teen's cultural viewpoint. 
IMG Worlds of Adventure: Indoor Theme Park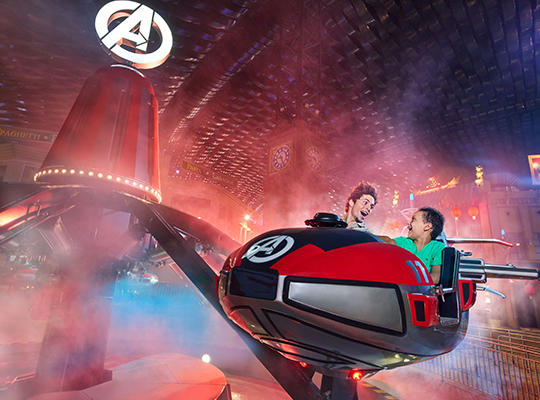 IMG Worlds of Adventure is another top destination the whole family will love. With multiple adventure zones including creative franchises like Marvel, Cartoon Network, and more, you'll find more of your Hollywood favorites come to life.
Americans especially love the Cartoon Network area of the park, where you can enjoy rides and attractions that are inspired by things like Adventure Time, The Amazing World of Gumball, Powerpuff Girls, and more. Of course, there are also plenty of other great rides to explore, like the Lost Valley Dinosaur Adventure Zone – sure to be a big hit with kids of all ages.
Hub Zero Gaming Experience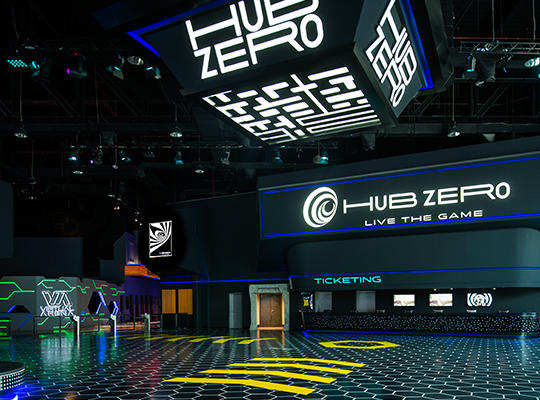 This massive entertainment destination is perfect for active teens who also love video games. Reality and virtual reality come together to present new, exciting adventures for teens to enjoy. For example, they'll get to choose from a vast selection of games and activities, many of which involve their favorite video games. Available activities include Gears of War Laser Siege, Resident Evil Big Terror, Plants vs. Zombies Backyard Brawl, and Sports Academy featuring Pro Evolution Soccer.
Dubai Aquarium & Underwater Zoo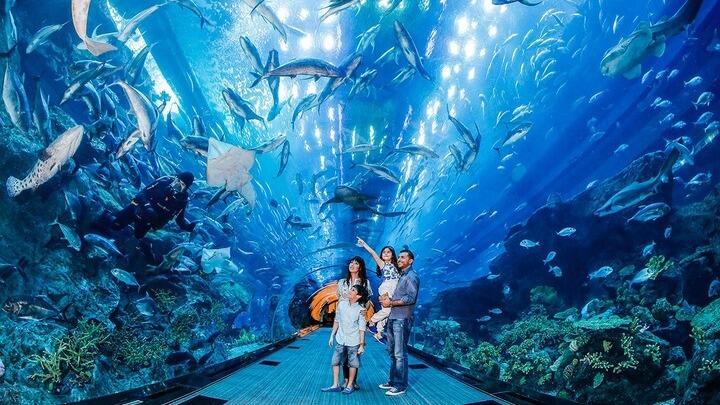 Located in the famed Dubai Mall, the Dubai Aquarium is the top option for visiting teens. There's a HUGE aquarium tank housing thousands of sea creatures from over 140 different species. You'll see over 300 sharks and rays alone, including their popular Tiger sharks!
Then, the Underwater Zoo is home to the only slightly terrifying King Croc, an Australian crocodile that weighs over 1650 pounds! Check out his impressive habitat and marvel at his massive size. Plus, when they're done at the Aquarium, they'll want to explore the Mall itself – an area that includes attractions, stores, and restaurants galore.
Big Bus Dubai Sightseeing Tour
Touring Dubai can be a tricky proposition on your own, but it's easy and convenient to do so with a guided bus tour. Teens won't be bored by uninteresting narration, and they'll truly enjoy the flexibility a hop-on hop-off option offers them. Big Bus Dubai offers three loops, each featuring exciting sights from around the city that your teens will love to photograph. The Blue Tour in particular offers plenty of beachy fun!
Burj Khalifa Observation Deck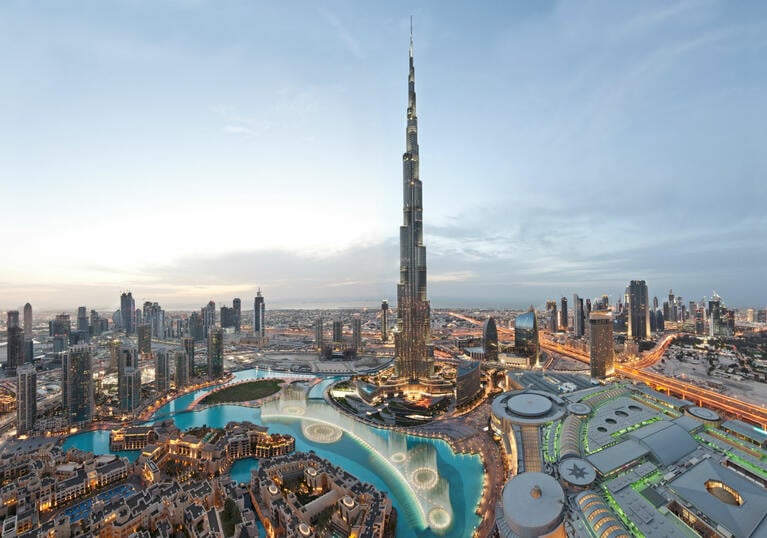 Who doesn't want to see the amazing glittering city of Dubai from above? Take a ride to the observation deck of the Burj Khalifa for some of the most stunning views you'll ever see. At the Top offers unparalleled, 360-degree sights from the tallest building in the world.
There are plenty of interesting, interactive exhibits along the way that tell the story of the construction of the Burj Khalifa and of Dubai's modernization. This is one place where that perfect Instagram shot is guaranteed.
 
Remember to Save on Admission
Whew. As you can see from this list, there are more teen-friendly attractions in Dubai than you'll probably have time to visit on one trip. From theme parks to an indoor rainforest to the tallest structure in the world, there's bound to be something your teen will love. Don't forget – many of these great teen-friendly Dubai attractions are included on the Go Dubai® Card. You can save up to 55% on combined admission. So what are you waiting for? Pick one up today! Happy travels!
Save on Admission to Attractions Teens Will Love
Many of these teen-friendly Dubai attractions are included on the Go Dubai® Card. Choose as you go from dozens of top attractions and save up to 55% on combined admission vs. paying at the gate. See all available passes, attractions & prices – Learn more.