The thrill-seeker in all of us loves a good theme park. Young or old, adventurous or shy, the theme park brings out the most excitable, boisterous parts of ourselves.  Whether you're an adrenaline junkie or a theme park aficionado, this list of the best theme parks in the world is a surefire hit. Visit one repeatedly, or make them all part of your vacation bucket list. Our list of the best theme parks in the world includes:
Universal Studios Hollywood
Disney World - Orlando
Six Flags California
Ferarri World Abu Dhabi
SeaWorld San Diego
Busch Gardens - Florida
Disneyland Park - California
IMG Worlds of Adventure - Dubai
Gardaland - Italy
Bollywood Parks Dubai
Kings Island - Oahu
Disneyland Paris
Universal Studios Hollywood – Los Angeles, California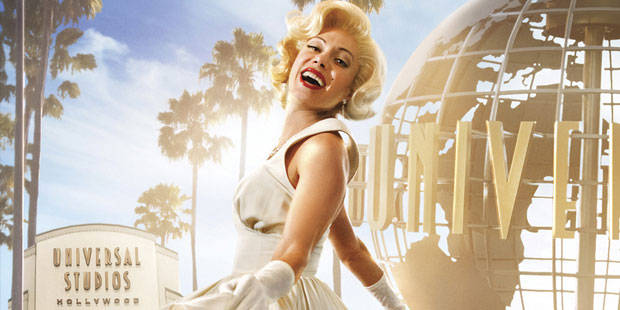 Combine a tour of one of the most influential working studios in the world with a plethora of thrill rides and you come close to approximating the Experience that is Universal Studios Hollywood. In addition to your behind-the-scenes tour, check out attractions Despicable Me Minion Mayhem, the Wizarding World of Harry Potter, the Simpsons Ride, Kung Fu Panda, and many more.  
Disney World – Orlando, Florida
It may seem obvious, but Disney's Florida mega-theme park is a must-visit. It is actually comprised of multiple subsidiary parks including Magic Kingdom, Epcot, Hollywood Studios, and the Animal Kingdom. You'll find world-class roller coasters, unparalleled water slides, imaginative rides, thrilling attractions, and all the Disney-level nostalgia you can take. Stay at one of their resorts to maximize the experience. 
Six Flags – California / Texas / Illinois and more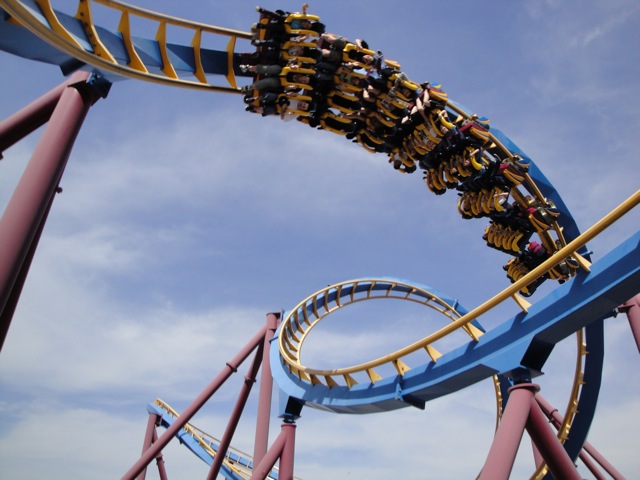 Ok, we might be cheating a little bit here. There are over a dozen Six Flags properties in North America, with options including hot destinations in California, Texas, Mexico, Illinois, New Jersey, Massachusetts, and more. While each is slightly different—Six Flags Discovery Kingdom offers animal shows and attractions, whereas Six Flags Fiesta Texas is full of top roller-coasters—they all boast the best of the best rides.  
Ferrari World Abu Dhabi – Abu Dhabi, UAE
This astonishing theme park, located in none other than the enviable entertainment destination of the UAE, boasts the world's largest roller coaster—Formula Rossa.
Ferrari World Abu Dhabi
also features the world's highest roller coaster loop, a twisting adventure that's basically a tea-cup ride on steroids, and a number of racing attractions. It's perfect for adrenaline junkies of all kinds. 
SeaWorld – San Diego, California / Orlando, Florida / San Antonio, Texas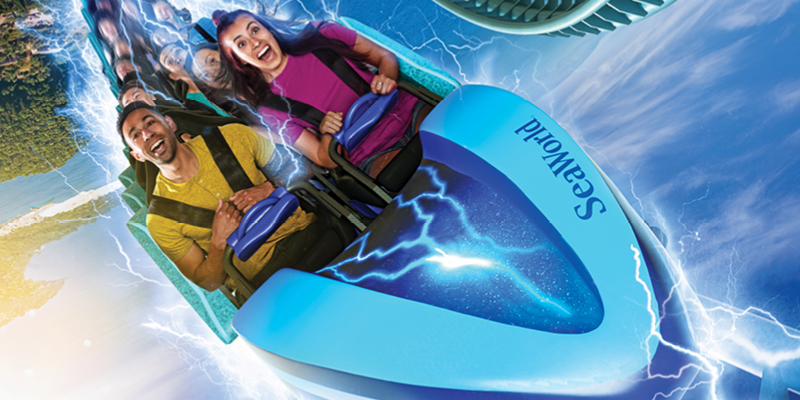 SeaWorld is among the forefront of animal conservation in recent years, and their track record of stellar thrill rides really brings them into contention for the best theme parks in the world. They have locations across the United States, SeaWorld San Diego, SeaWorld Orlando, and SeaWorld San Antonio, and the attractions at each exemplify the best in entertainment. Hit up their massive coasters and then take in a humane animal show. They also boast seasonal events and shows, including food festivals, kid-centric events, and free concerts.  
Busch Gardens – Tampa, Florida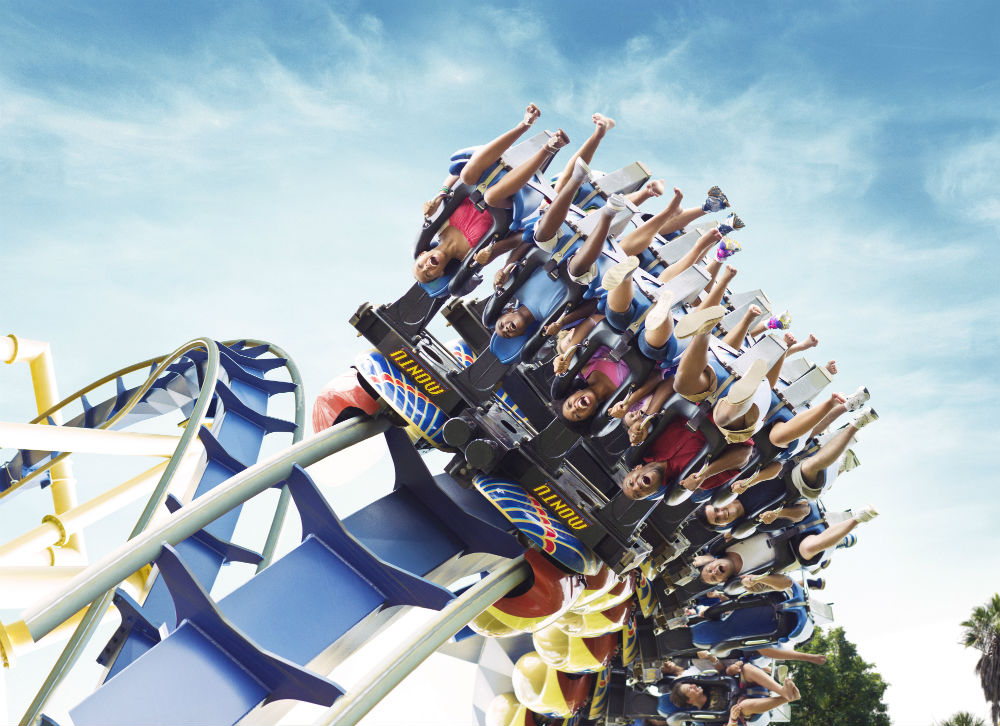 Their central theme park is located in Tampa, FL—officially making Florida the unofficial theme park capital of the United States. Busch Gardens Tampa is chock full of coasters, rides, slides, and other top attractions. They also boast a number of animal attractions, as Busch Gardens is actually Tampa's largest zoo. Scope out more than 200 species of animals at informative exhibits after you've tired yourself out on the best rides the park has to offer. 
Disneyland Park – Anaheim, California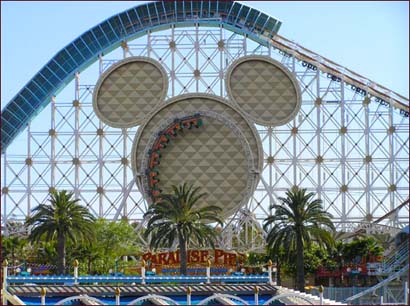 If you should find yourself on the west coast instead of in Florida, Disneyland Park in Anaheim, California is a coveted theme park that millions upon millions flock to each year. They offer a wide selection of America-themed areas including New Orleans Square, Main Street USA, and Frontierland, as well as more expansive concepts like Fantasyland, Star Wars: Galaxy's Edge, and Tomorrowland.  
IMG Worlds of Adventure – Dubai, UAE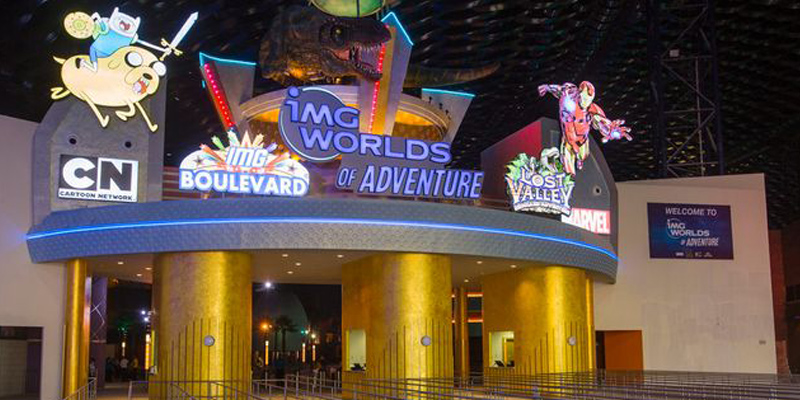 There are few places in the entire world as imaginative as IMG Worlds of Adventure. First off, it's the world's largest indoor theme park, which is already an achievement. Even better? It's jam-packed with your favorite Cartoon Network™ and MARVEL characters, whose stories are told across multiple themed areas. Independent of these characters, you'll also find a terrifying haunted hotel, a prehistoric land, and a lost valley teeming with mysteries.  
Gardaland – Verona, Italy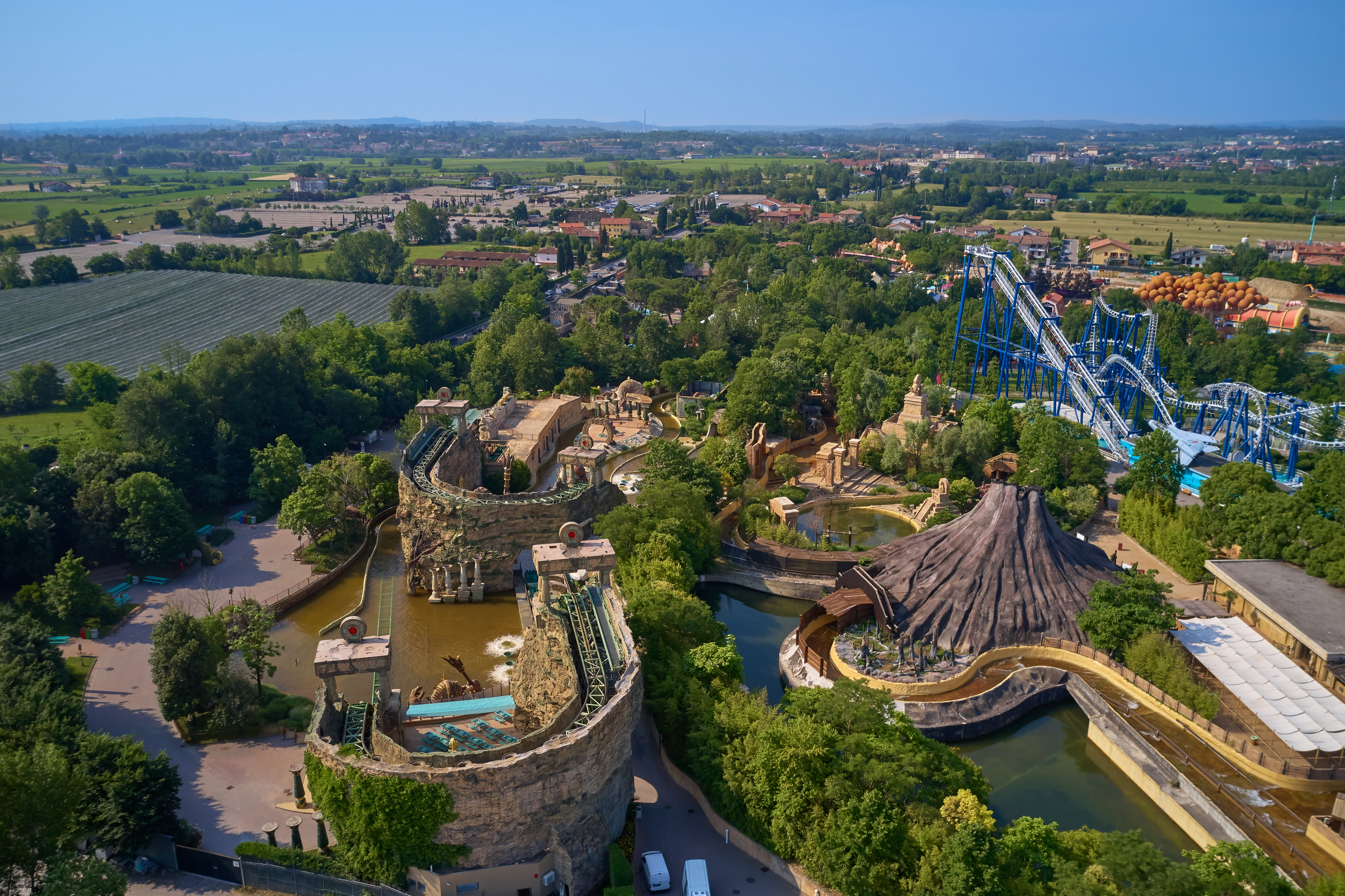 This is of the best amusement parks in the world. Gardaland in northeastern Italy offers a multitude of themed rides, slides, and other thrilling activities. It's one of the heavy hitters among European theme parks. It offers abundant entertainment, performances, and attractions to entice visitors to their classic park.
Bollywood Parks Dubai – Dubai, UAE
A distinctive theme park offering a special, loving look at Bollywood film culture,
Bollywood Parks Dubai
features rides, attractions, activities, and entertainment inspired by the legendary film productions of Mumbai. It's organized into five themed zones which include live entertainment. Plus, there are shops and restaurants where you can dive into Bollywood and Indian cuisine. 
Kings Island – near Cincinnati, Ohio
This award-winning and record-setting theme park offers acres upon acres of entertainment. It's a seasonal park, meaning that it doesn't operate in the cold winter of Ohio. But their 100+ attractions make it worth the wait. Enjoy 14 roller coasters for the thrill of height and speed. Then, splash yourself silly at their 33-acre water park. It's a great geographically-accessible option in the Midwest. 
Disneyland Paris  – Paris, France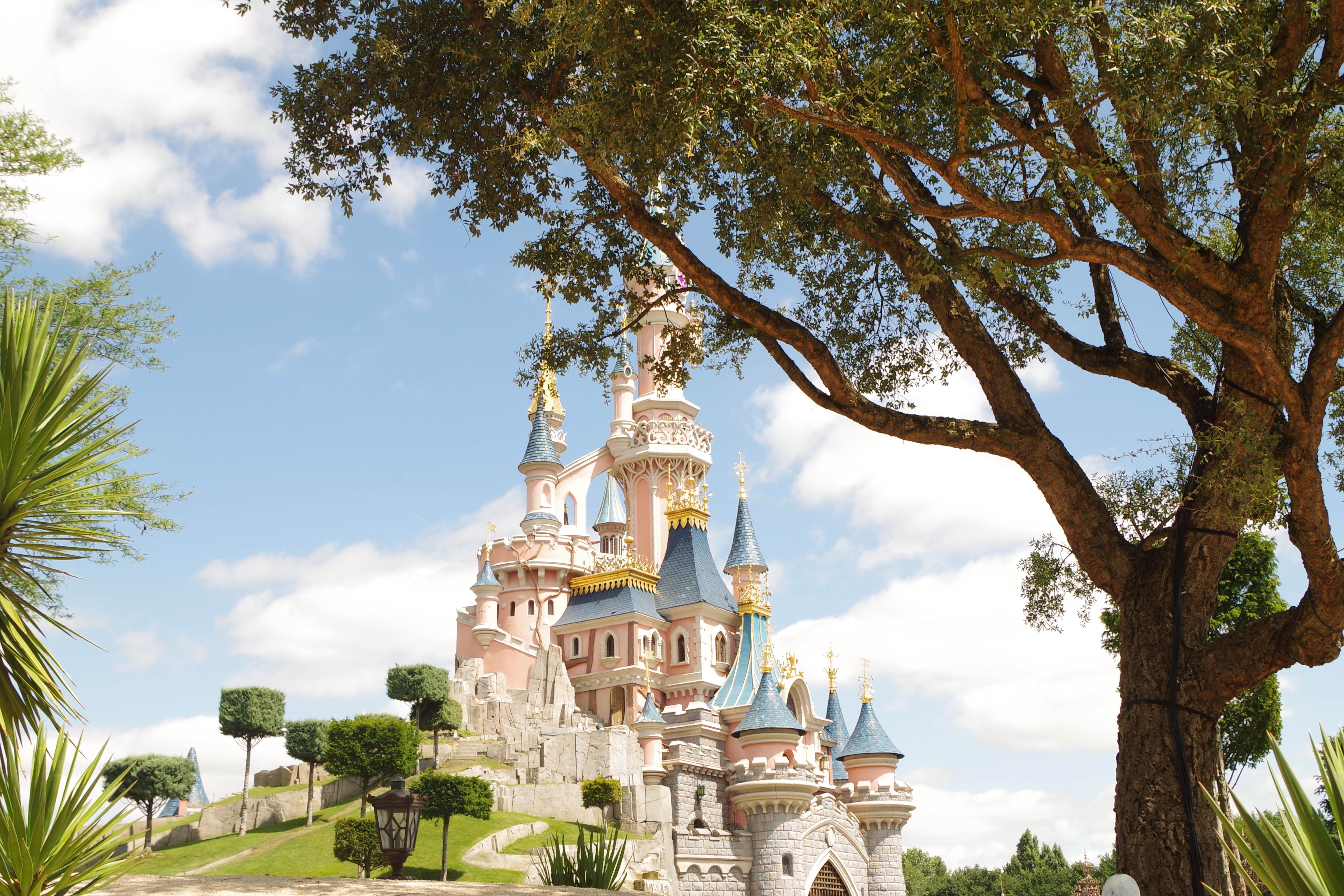 Formerly known as Euro Disney, this massive theme park is the most popular theme park in all of Europe. Disneyland Park is where many of the traditional and beloved ride concepts are to be found. Walt Disney Studios Park features cinematic-themed rides and areas like the Backlot, Toon Studio, and Production Courtyard. 
Save on Admission
Theme parks are among the most sought-after attractions in the world. Therefore, it's no surprise their ticket prices can be expensive. If you're hoping to visit some of these top parks, consider Go City to save on admission to the best theme parks in the world.
Share Your Adventure with Us
Tag @GoCity in your vacation photos and we'll feature you on our page. Follow our Instagram and Facebook pages for competitions, special offers, and events and inspiration for your chosen destination too!