While Dubai is never a cool weather destination, you'll find that the nearly unbearable heat of summer has passed by the fall. With that welcome change in temps, Dubai comes to life for visitors. Special events, new exhibits, fun attractions, and more – fall in Dubai is a great time to explore and learn all about this fabulous international city. If you're planning a trip to the UAE and are looking for things to do in Dubai in the fall, check out a few of our favorite ideas, including:
At the Top: Burj Khalifa
Aquaventure Waterpark
Hop-on Hop-off Bus Tour
Lost Chambers Aquarium
Ski Dubai Polar Pass
Performances at the Dubai Opera
Arabian culinary experiences
And more!
Save on Attraction Admission
Regular admission to many of these Dubai activities is included with the Go Dubai pass. Choose as you go from dozens of top attractions and save up to 52% versus paying at the gate. Check out all Dubai tourist passes, attractions, and prices. Please note that some of these special fall events may not be included with the Go Dubai pass.
At the Top: Burj Khalifa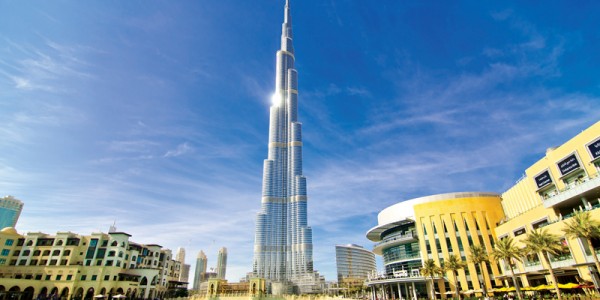 The world's tallest building is a must-see on your fall adventure in Dubai. While you won't be seeing any fall foliage in urban Dubai, you will get to enjoy the gleaming city below you. This icon of Middle Eastern prosperity and progress showcases a panoramic view of the city, the desert, and the ocean. Make sure your phone or camera is charged! Getting In: At the Top: Burj Khalifa tickets are included with the Go Dubai pass.
Aquaventure Waterpark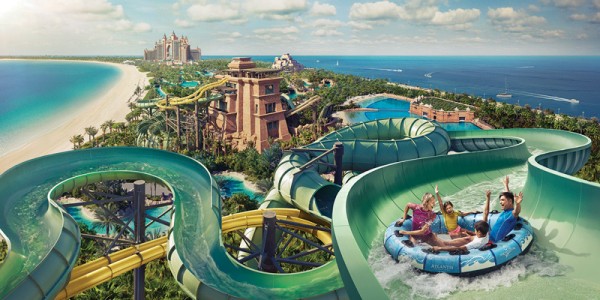 Now that the temps are reasonable again for Dubai, it's time to head back out to the water! Pretend that it's not getting frosty where you're coming from and soak, swim, slide, and play in the water to your heart's content at Aquaventure Waterpark. There are plenty of rides that are appropriate for kids of all ages, and lots of adults-only fun, too. There's even a private beach just for sunbathing and lounging. Getting In: Aquaventure Waterpark tickets are included with the Go Dubai pass.
Hop-on Hop-off Bus Tour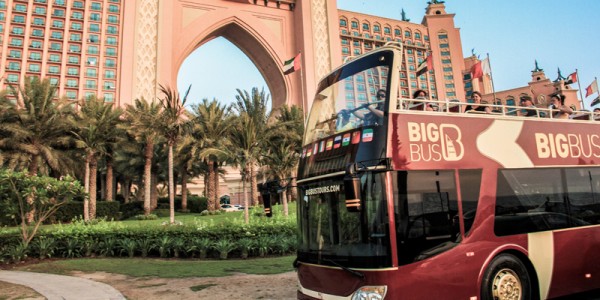 If this is your first time in Dubai, you'll want to be sure to take a tour of the city. This hop-on hop-off version from Big Bus is a smart choice, offering flexibility, convenience, and fun. You can choose from three routes that showcase different parts of the city: Marina Tour (blue), Beach Tour (green), or City Tour (red). Getting In: Big Bus Dubai tickets are included with the Go Dubai pass.
Lost Chambers Aquarium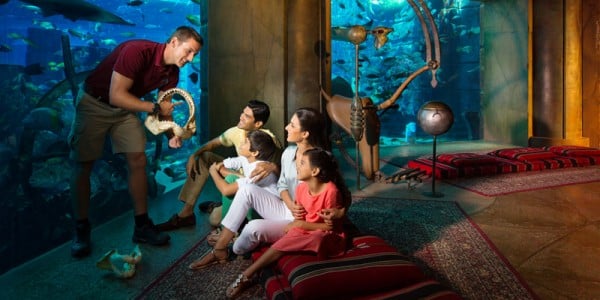 Explore the wonders of the world's oceans with a visit to the Lost Chambers Aquarium. Come here to learn about exotic sea life from around the globe, all placed in recreated habitats that evoke mythological stories! It's a very cool concept and fun for adults and kids alike. Don't miss their daily myth tours, which emphasize the stories behind the design alongside aquatic info. Getting In: Lost Chambers Aquarium tickets are included with the Go Dubai pass.
Ski Dubai Polar Pass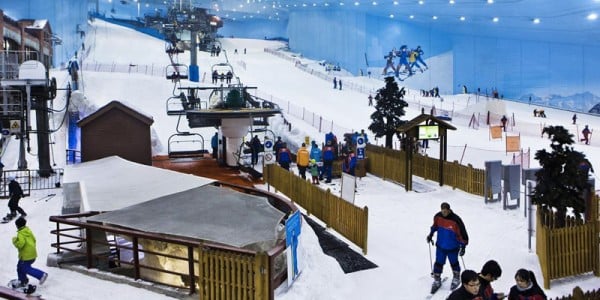 Should you find yourself getting a bit too warm in Dubai in the fall (which isn't hard to do), then you'll want to cool off in a fun and creative way. That's where Ski Dubai comes in! Snag a Polar Pass and head to the world's largest indoor snow park, featuring slopes and rides for skiers of all experience levels. You'll even get to see some penguins waddle by periodically – how cool is that? Getting In: Ski Dubai Polar Pass tickets are included with the Go Dubai pass.
The Green Planet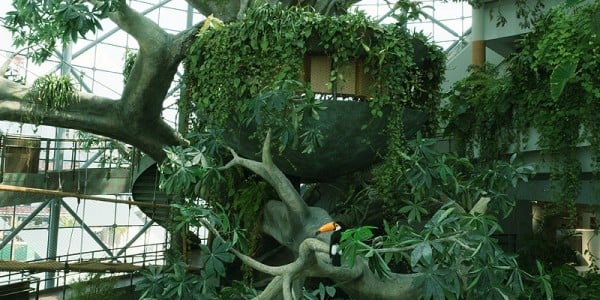 This is a great one for kids or curious travelers of all ages. Come to the Green Planet indoor tropical forest to see the natural world thrive inside. Learn about more than 3,000 different flora and fauna species that make up this environment, and get a glimpse at a different climate. A visit here helps everyone appreciate the biodiversity of Earth and the need to preserve nature for future generations. Getting In: The Green Planet tickets are included with the Go Dubai pass. 
Performances at the Dubai Opera
Various Dates through the fall 
If you're a big culture buff, the Dubai Opera has plenty in store for you this fall. From performances by individual artists to full-scale productions, you'll find this well-regarded opera offers a wide variety of styles to choose from. A few featured events at the Dubai Opera this fall include Carmen, The Magic Flute, Swan Lake, the Baltic Sea Philharmonic, and many more. Getting In: Dubai Opera tickets are separately priced and are not included with the Go Dubai pass.
More Fun Things to do in Dubai in Fall
Savor an Arabian culinary experience at Al Hallab restaurant (included with the Go Dubai pass).
Go skydiving – indoors! (included with the Go Dubai pass)
Visit Abu Dhabi to take a tour, a safari, or a cruise (many of which are included with the Go Dubai pass).
Explore Dubai Design week in November.
Be a spectator at some more amazing sporting events, including a Spartan Race, Emirates Airline Dubai Rugby Sevens, and the DB World Tour Golf Championship.
Let's Recap
Fall is arguably one of the best seasons to visit Dubai, so don't miss out on the chance to enjoy nice weather and fun seasonal events! We hope some of these Dubai fall activities have piqued your interest. Consider adding one or two to your itinerary, and we know you'll have a great time. Happy travels!