Dubai is fast becoming one of the most exciting places to visit on the planet. Thanks to an explosion of outside investment, a growing expat community, and year-round sun, plenty of folks flock to its shores every year to see what all the fuss is about. If you're one of them, or you're teetering on the edge of decision, let us help. Is April the perfect month to plan your vacation in Dubai? Read on, and discover our guide to Dubai in April. 
Including:
Dubai in April - weather
Water parks
Beaches
Desert shenanigans
and more!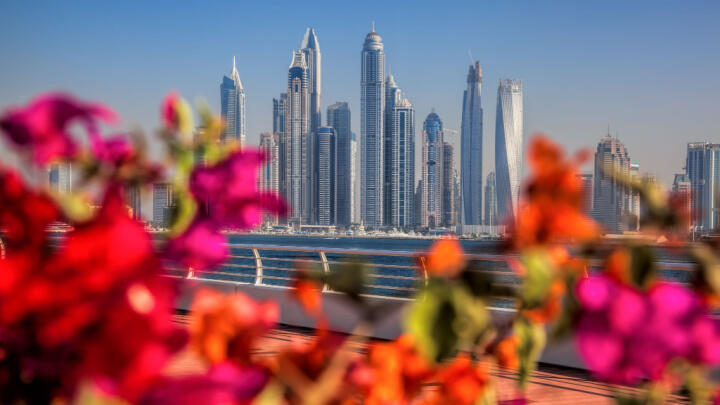 Dubai in April: What to Expect
Unlike most places in the northern hemisphere, where summer kicks into gear at the end of May/early June, Dubai sees its summertime rise in April. With highs of 93°F and lows of 72°F, it's probably the most comfortable summer weather you'll get if you're not into baking heat and mid-afternoon siestas. Leave the jackets at home, ladies and gentlemen - you won't need them. Instead, pack light, airy clothes that will keep you as cool as possible. 
As this is peak summer temperatures in much of the world, let's explore some fun summertime experiences that will help you make the most of the heat and let you cool off too!
Dubai in April: What to Do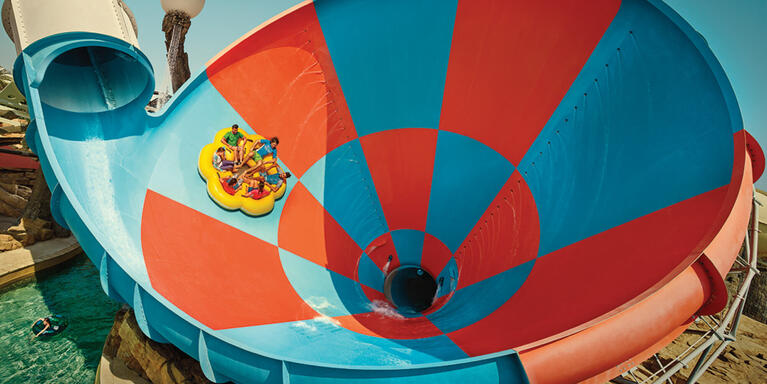 Water is wet, and you can be too
When the temperatures reach the 90s, are there many better places to cool off than a water park? Turns out Dubai feels the same way, as you'll find a number of brilliant water parks around the city. 
Aquaventure Waterpark at Atlantis The Palm is one of the best, with plenty of amazing rides to tickle the fancy of kids and big kids alike. From death-defying drops to snakey slides, you'll find a world of wet wonder within its walls. You'll also find a kids-only area for the really little ones. And, if you need a break from all the excitement or just a sliver of shade, head to the park's beach area and lounge beneath a parasol. 
Over on Yas Island, one of the landmasses around Dubai's coast, you'll find another amazing waterpark at Yas Waterworld. Visitors will be treated to a wealth of over 40 rides, including the world's largest sheet wave machine for your surfing pleasure and Slithers Sliders, which sees you twisting and turning through a snake's body before crashing out of its open maw. 
And then, for a kid-centric water park, you have LEGOLAND® Water Park. Featuring a colorful cast of LEGO characters made popular by the companies' cinematic outings, your little ones will enjoy over 20 rides of varying shapes and styles.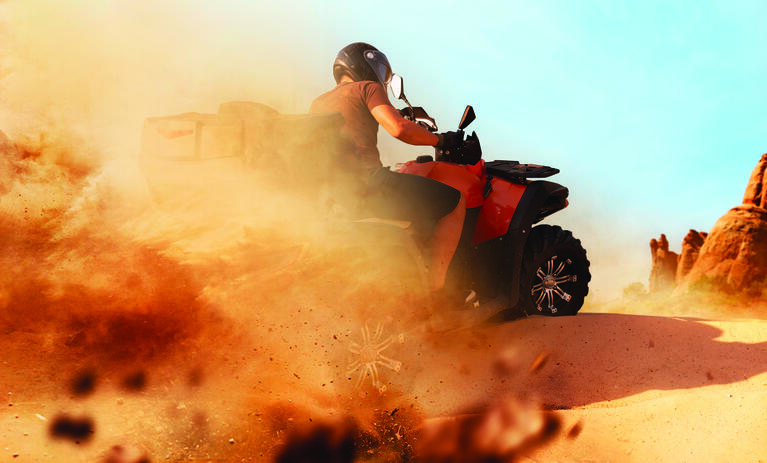 Into the dunes
April might be the last time to make the most of Dubai's dunes before the long and unforgiving summer grips the city. And rather than venture in on your own with no idea how to survive the sea of sand, why not take a curated tour of the dunes and take part in some activities?
For the grease monkeys out there, you can try your hand at quad-biking or driving a dune buggy. Animal lovers might prefer a slower, natural tour atop a camel. And, if you're in the market for some good food and great relaxation, you'll want to check out the desert BBQ tour. 
No matter which you'll choose, you can expect 5-star service. A kitted-out 4x4 replete with delicious air-con and comfortable seats will pick you up from your hotel and take you out of the city. And, when the experience is over, they'll bring you right back. 
The perfect way to avoid all the hassle of booking cabs or planning public transport routes, our desert tours ensure you get to see stunning sights and thrilling experiences without worrying about planning!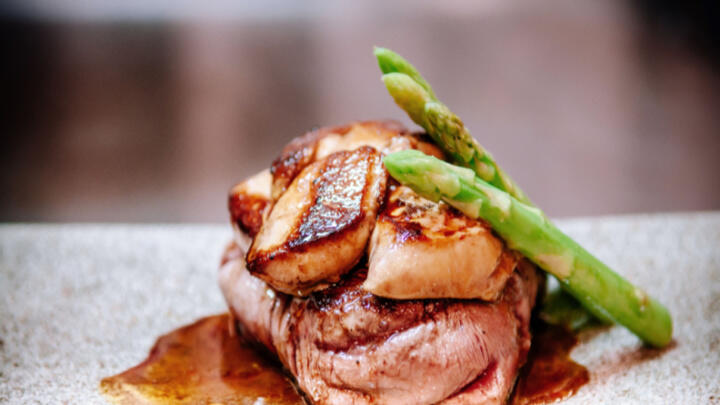 Refuel at one of Dubai's amazing restaurants
After all the excitement of Dubai's myriad experiences, you'll need to get some food in you. Thankfully, Dubai has a metric ton of restaurants of all shapes, sizes, and cuisines within its walls. 
Italian-lovers will appreciate the upmarket sophistication of Armani/Ristorante, which has delicious lobster, wagyu beef, foie gras, and braised lamb ravioli, among many, many others. 
For a modern take on Indian culinary classics, waddle over to Masti. Thanks to award-winning chef Prashant Chipkar, you'll be surprised by the small plates and delight at the variety of spicy delights on offer. 
And, for a more aquatic affair, try Long Teng and its specialist seafood dishes. Thanks to its large aquarium, you can pick out the perfect fish or crustacean for your dinner, or sit down to some of its many vegetarian choices.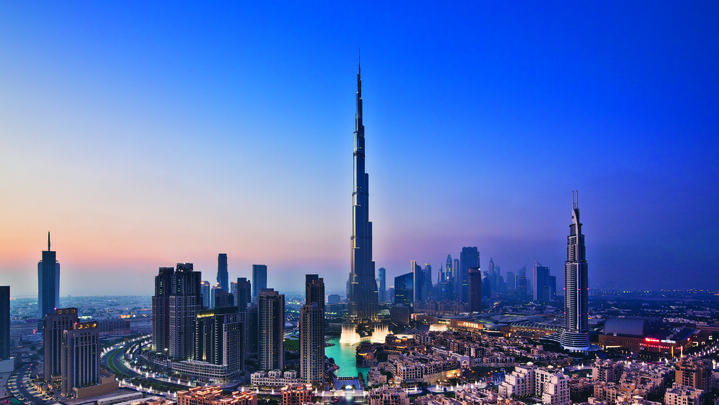 View from the top
If you want to see Dubai from up on high, why not ascend the world's largest building and get another perspective on this desert oasis? 
Thanks to Burj Khalifa, you can do just that. 
At over 2,700ft, you won't be taking the stairs. Thankfully, a double-decker elevator is there to help you on your way. Traveling at 10 meters per second, it still takes long enough for you to read the video displays that explain Dubai's history and how the Burj Khalifa came about. 
Then, when you reach your destination above the clouds, you'll find telescopes to zoom in on the people and places below. Then, head up to the top deck, snap some pics on your camera, and speak to the attendants to learn more about the landmarks visible below.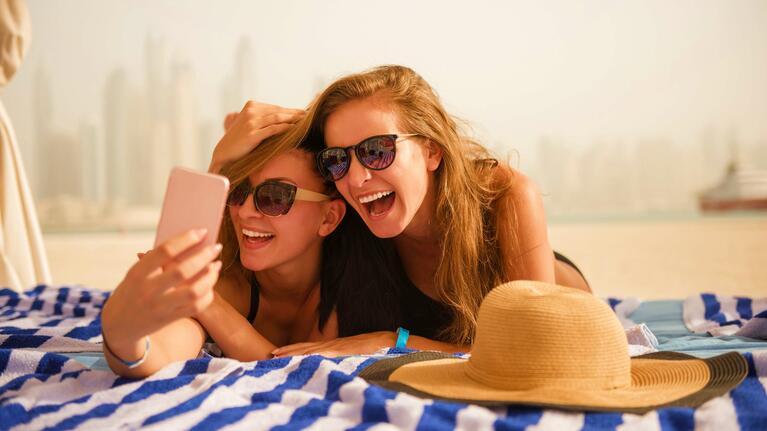 Beach life
And finally, we couldn't let you go without mentioning Dubai's sandy shores. There's plenty of spots to choose from, but we recommend you hit up Jumeirah Beach Residence - or JBR. This massive beach has everything you could ever want - clean white sand, warm blue water, and enough space to stretch out and make the most of it. You can't swim after sundown due to the lack of light in the water, but you can certainly pitch your tent on its shores all night long. 
So, no matter the weather, you'll find the perfect time to lay a towel, slip on your shades, and kick back. 
And that's our guide to Dubai in April! Want to know what other delights await you in Dubai? Why not check out Go City? With our All-Inclusive Pass or Explorer Pass, you can see all of Dubai's best bits when and how you want. There's so much to do, see, and experience that no matter what you decide to do, you'll love your time in the city!