Dubai is pretty warm all year round, but you may be surprised just how warm it can be during months you usually find colder. Take October, for example. Heading there then can feel like a summer holiday all on its own, so check out our guide to Dubai in October and see if it's the month for you!
Including:
Dubai weather in October
Cool off at Dubai's water parks
Dubai's brilliant beaches
Relax at Dubai's beach clubs
and more!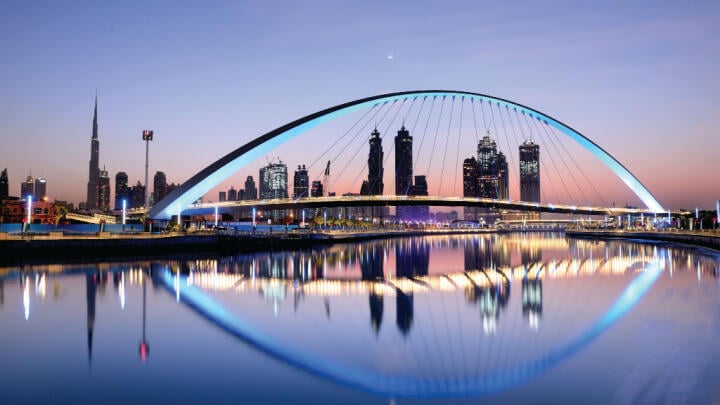 Dubai in October: What to Expect
While for many of us, October is the final nail in the summer coffin as we prep for the cold and wet of the coming winter, that's not the case in Dubai. You can expect highs of around 97°F and lows of around 75°F. That's...peak summer weather in many parts of the world. As such, dress and prep for a summer holiday! Light clothes, giant hats, and liters of sunscreen should do the trick. 
Dubai in October: What to Do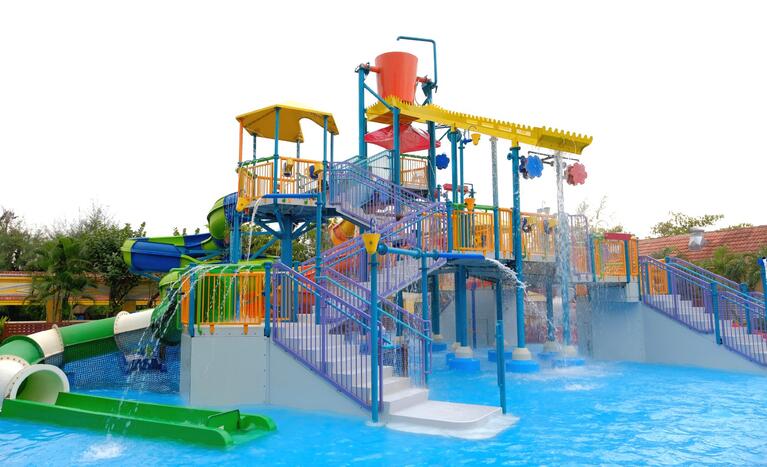 Water parks
With temperatures that high, you'll want to make the most of the sun while staying as cool as possible. And what's the best way to do all that? Well, at a water park, of course! Lather up with your factor 1000, put on your best beachwear, and get sliding. Unsurprisingly, Dubai has some great water parks, such as Aquaventure Waterpark at Atlantis The Palm. There, you'll find plenty of rides that cater to both the young and old. Aquaconda - nice wordplay - throws you down a head-spinning snake of a ride, with twists and turns around every scaly corner. There's Poisiden's Revenge, which drops you down at 60mph into a massive pool. And to cool off, they even have their own beach where you can relax or hop in a kayak!
For little ones, there's LEGOLAND® Water Park, where the wonderful world of colorful building blocks comes to life. With 20 LEGO®-themed rides featuring some recognizable faces, your kids will love it. The Joker Soaker pits you against Batman's worst enemy as you splash around his playground. And at LEGO® Slide Racers, you'll board your mat and bomb your way down this white knuckle ride. Thrills, chills, and hopefully, no spills await you. Perfect for kids and big kids alike.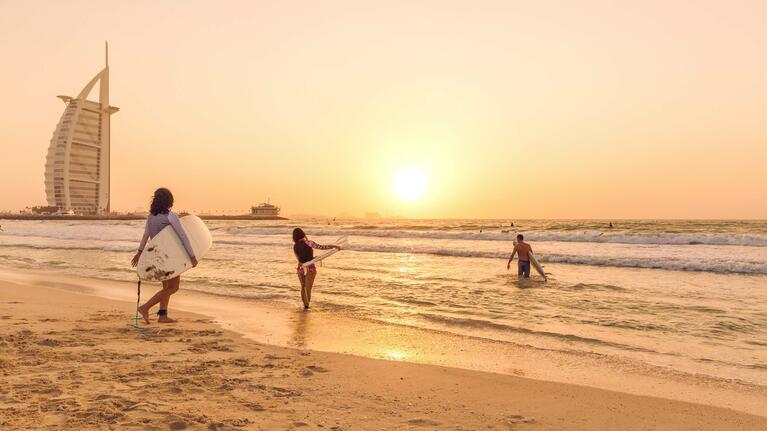 Beaches
The brave among you may wish to forgo the pleasures of the splash and instead embrace the heat in all its glory. Well, where better to do that than at the beach? With enough sun, sand, and sea to make your head spin, just be sure to pack the aforementioned sunscreen and hat!
Jumeirah Beach Residence - or JBR, is one of the city's biggest and best beaches, if relaxation is your aim. This massive beach has everything you could ever want - clean white sand, warm blue water, and enough space to stretch out and make the most of it. You can't swim after sundown due to the lack of light in the water, but you can certainly pitch your tent on its shores all night long. 
Or, if you want to make a day of it, check out La Mer. There, you'll find stunning seaside views, watersports, shopping, dining, and entertainment opportunities you won't find anywhere else. There's a cinema on-site, if you like the talkies, and you can even rent your own private beach house for the day. Nice.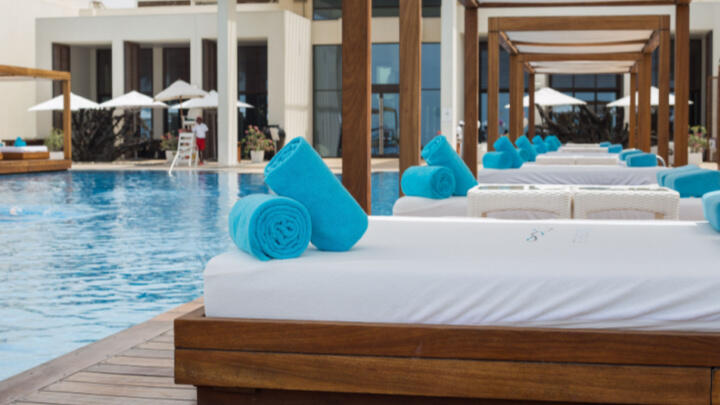 Beach clubs
If you're looking for beach vibes but need a little shade on a warm October day, then hit up a beach club instead. Part beach, part pool club, part restaurant, they pack a relaxing punch you won't find anywhere else in Dubai. 
For ultimate relaxation, hit up the Mediterranean stylings at Twiggy by La Cantine. Named after the famous model that embodied the spirit of the swinging sixties, you'll find this beach club laden with white silk, white lounge chairs, and white, well, everything else. Alongside the massive infinity pool, you'll enjoy a welcoming menu of European bites. 
Alternatively, a livelier option is Surf Club, which features resident DJs, dancing through the day, and a stacked bar.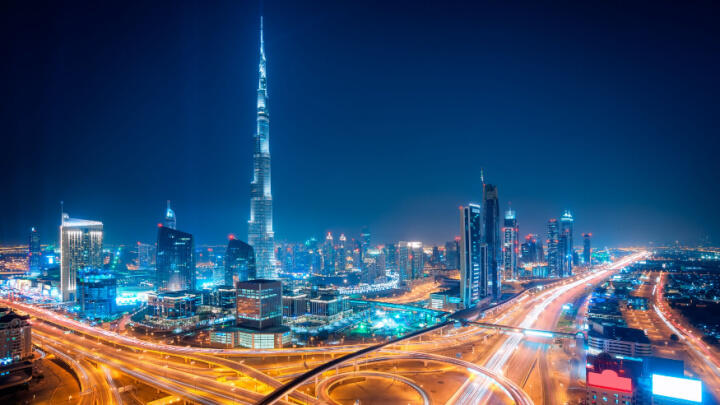 A cool night's travel 
Fancy seeing all of Dubai's sights, sounds, and highlights in one chilled night? Then you'll fancy the hell out of a Dubai Magical Night Tour. 
Joined by a knowledgeable yet humorous guide, you'll be transported around the city, see the most recognizable Dubai landmarks, and do it all under the comforting coolness of Dubai's October night sky. 
You'll cruise by the Burj Khalifa, Dubai Mall, the Burj Al Arab, Dubai Harbor and more. Make sure you have space on your phone camera to capture the stunning sights of the city's night lights.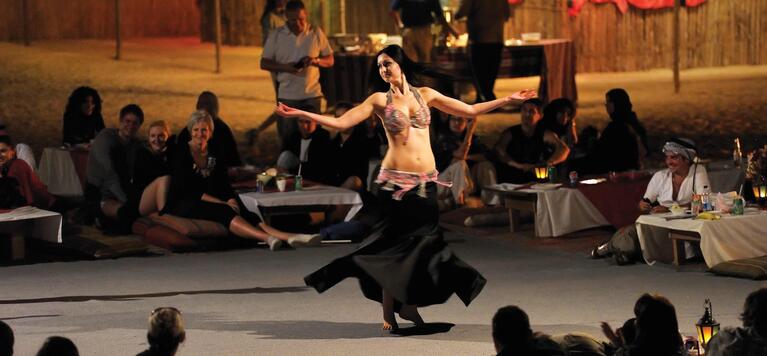 An evening stroll in the desert 
If you're less about sightseeing and more about sight visiting, then how does a desert safari that culminates in a relaxing BBQ dinner sound? Pretty great, right? 
From your hotel, a 4x4 will whisk you away to the amazing dunes in Dubai's surrounding desert. And yes, you'll still have plenty of time to snap pics of the mesmerizing scenery before you reach the desert camp. Then, you'll be treated to a traditional BBQ meal of grilled meats, veg, and other delights. But that's not all; there are also activities and entertainment for you to enjoy long into the night. Watch a belly dancing show, smoke some authentic shisha, ride a camel, and even get some henna painted on you! Then, when the night is over, you'll be taken right back to your hotel.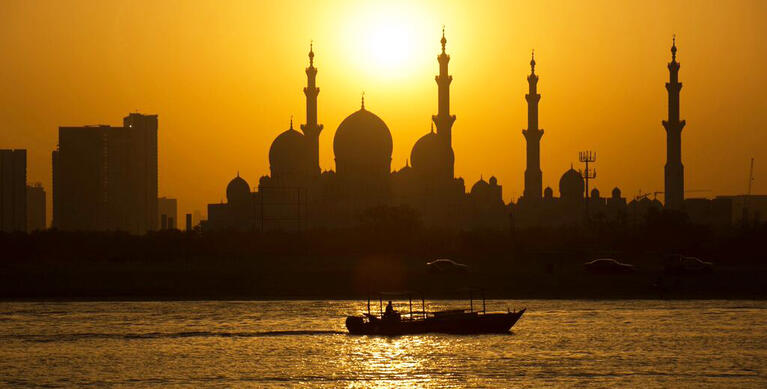 Night boat
And finally, we'll end our guide to Dubai in October with another cool night activity. Take to the waters around Dubai Marina and tour the shoreline, the highlight being the towering Ain Dubai. 
Your one-hour tour will take you past Jumeriah Beach and Bluewaters Island, before you set eyes on Ain Dubai- the tallest observation wheel on the planet! 
You can set off at 6:30PM to see the sunset, or at 9PM to see Dubai's lights shimmering off the water. Either is beautiful, so choose whichever suits you and get sailing!
And that's our guide to Dubai in October! Looking for other suggestions? Why not check out Go City? With our All-Inclusive Pass or Explorer Pass, you can see all of Dubai's best bits when and how you want. There's so much to do, see, and experience that no matter what you decide to do, you'll love your time in the city!