You know what they say about the nighttime - it's when the sun sets, and things get dark. Do you know what else they say about the night? It's when the real fun starts. That is what they say, check the dictionary. So, if you're in Dubai, make the most of your evenings by checking out the best things to do at night! We've taken the pain out of it, and put all the best bits down below. Enjoy!
Including:
Ain Dubai evening boat tour
Desert Safari and BBQ Dinner
Dubai Magical Night Tour
Dubai Ice Rink
VR Park Dubai 
and more!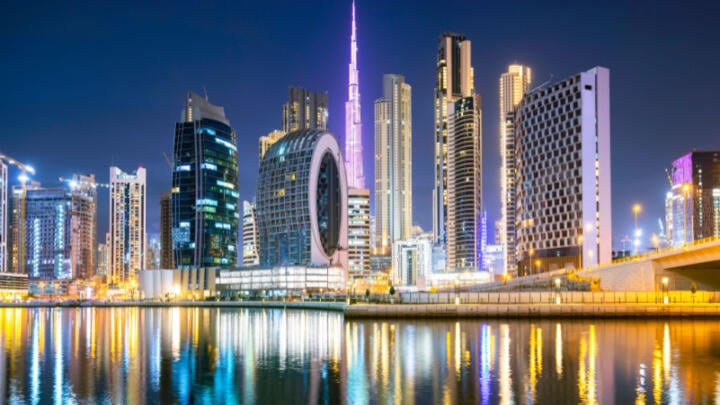 Flashing, reflecting, refracting lights
There's nothing quite as stunning as seeing the bright lights of a burgeoning city beaming off of the sea. Well, maybe there are, but in this instance, we'll pretend otherwise. That's because one of the best things to do in Dubai at night is an evening boat tour of the city's coast! 
For an entire 60 minutes, you'll explore Dubai Marina, enjoy stunning views of the city's skyscraping 5-star hotels and the luxury yachts docked here, and cruise past Jumeirah Beach and get a chance to ogle at the opulent high-rise residences here and on Bluewaters Island.
But the best sightseeing on this tour is undoubtedly the Ain Dubai. At 250 meters, it's the tallest observation wheel on the planet, dwarfing the likes of The London Eye and the High Roller in Las Vegas.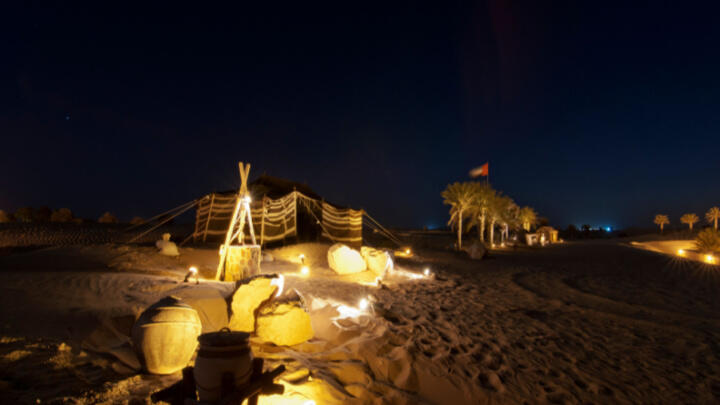 BBQ in the barrens
Deserts can be unforgiving beasts. Miles upon miles with no water, shade, and the delirious mirages of water fountains and freshwater streams are all things we'd rather avoid. However, a curated trip to the desert can actually be a blast, and that's what you'll experience on this desert safari and bbq dinner. 
You'll start proceedings by being driven from the city into the desert in a 4x4, where you can watch the beautiful scenery of the setting sun. Then, you'll reach a camp, where you and many others can enjoy a delicious bbq meal of grilled meats and other Arabic delights. 
Then, settle in for the evening's entertainment. Belly dancing, shisha, sandboarding, camel riding, and more are all available to partake in, should you feel up for it after the epic feast. After all that, you'll be taken straight back to your hotel. Epic nights don't get much better than that, and you never have to worry about dying of thirst. Brilliant!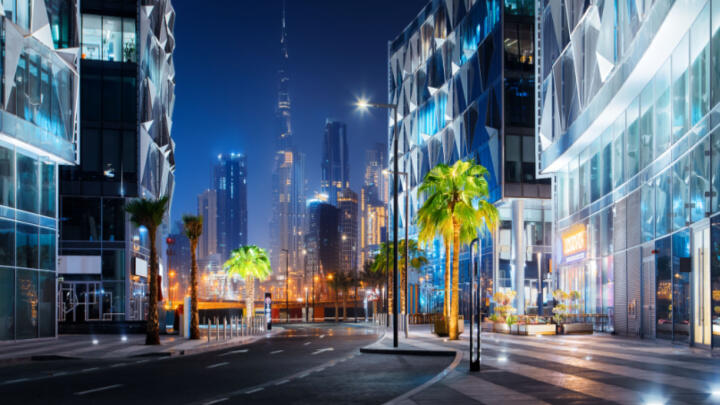 Tour the night
While touring the Dubai coast and seeing the city's lights dance off the water is one thing, seeing them up close on dry land is quite another! So why not go explore the city's nightlife on a magical evening tour of Dubai?
Highlights include the Burj Khalifa, Dubai Mall, the Burj Al Arab, Dubai Harbour, and more. And believe us, all of these are truly spectacular to see at night. And, while you're cruising in luxury, air-conditioned comfort, your guide will fill you in on the history of each landmark, as well as the city's near-future plans. 
If you want to learn a little more about the city you're visiting, as well as snap some of the fluorescent delights on full display, do yourself a favor and take a curated tour!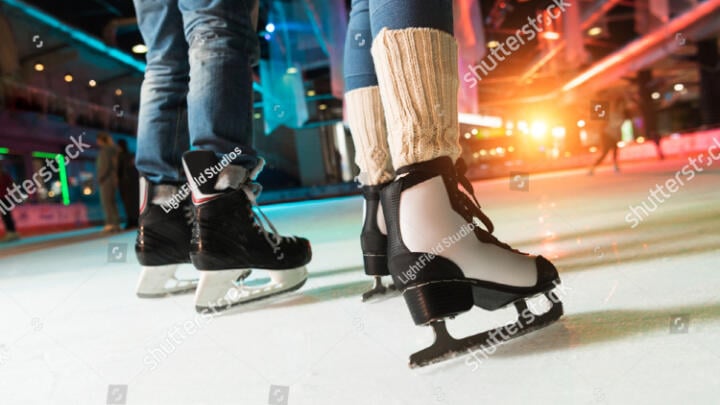 It was a cold and icy night
How does carving some sweet powder on solid ice sound for an evening? Is that what people call it? Carving powder? Who cares, because you can carve whatever you want when you take a PM trip to Dubai Ice Rink!
Head to the Dubai Mall, put on your best icing skates, and get ready for some pirouette action as you dazzle the crowds with your ice skating moves. Or, crawl around the edge of the rink holding on for dear life as your feet betray you. Whatever floats your boat. That wasn't an iceberg pun, simply a happy accident. 
Suitable for both skating enthusiasts and newbies, the rink has ice marshals on hand to ensure you don't hurt anyone else, let alone yourself with your long, gangly dancers' legs. Still, if you can brave the embarrassment, or you're somehow an 'expert' ice skater, you'll have tons of fun doing the business.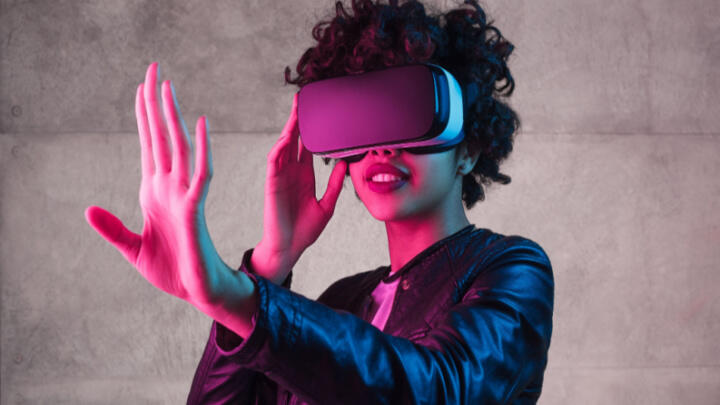 Reality, but not as you know it 
Sometimes, reality doesn't quite cut it. Even if you're in Dubai, you might be looking for some alternatives to the beautiful city, the mesmerizing desert, and the wonderful waters. You might be looking for something a little more out of this world. Well, put your search to rest, because Dubai's own VR Park has just the ticket, a ticket to the extraordinary. 
With 25 games to choose from, pick seven to play and enter the virtual space. Then, whichever mind-blowing experiences and adventures you like! 
Play a few rounds of VR sports, hop across platforms in mythical, uncharted worlds, and even face off against your friends in competitive modes. Try your hand at the likes of Dubai Drop, Dune Bash, Robocom, Arena, and many more!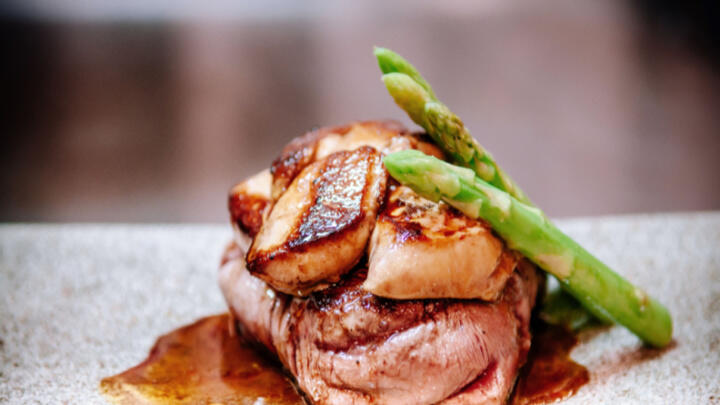 Eat, drink, and be merry
And finally, let's end this exploration of the best things to do in Dubai at night with everyone's favorite evening pastime - dinner. Nothing quite beats an epic meal to end the day, and you'll be pleased to hear that Dubai has a massive amount of amazing restaurants within its opulent walls.
Whatever you desire is sure to be on offer in the city. Even the fussiest eaters will find plenty of delightful places to sit down for a plate or three. In fact, there are so many that we wrote an entire article talking about them. If you don't feel like reading all that, don't worry, we'll break the best one down here. 
If all-day brunch is your jam, check out Bubbalicious at the Marriott's Westin Dubai Mina Seyahi Beach Resort & Marina. It's all you can eat, and covers every Earthly cuisine imaginable, so you're bound to find some treats to enjoy. 
Looking for something a little more lively? Try the French restaurant Bagatelle, which happily combines a delicious yet unique menu with live music and refreshing drinks in the evening. Many people even head there after dark to make the most of the festivities!
Or, for a classy Italian spot, seek out  Armani/Ristorante, and indulge in the likes of foie gras, lobster, and all the other good things on this Earth. 
And those are our picks for the best things to do in Dubai at night! Looking for some daytime ideas too? Why not check out Go City? With our All-Inclusive Pass or Explorer Pass, you can see all of Dubai's best bits when and how you want.