While many of Dubai's tourists might focus on the glitz, glam, and modernity of the Palm, Downtown Dubai, and the Marina, they might miss out on the authentic, cultured side streets of Dubai Creek and the old center of town. Dubai, as the modern city it is today sprung out of the traditional maritime ports of the Creek, as merchants would bring in their wares from across Asia and Europe to trade in Dubai's seaport. Today, you can relive the past as you wander through the landmarks and attractions that fill the Dubai Creek area, adding color and context to your vacation in the Emirate. You could almost make an entire trip out of the wonders of this area. If you're looking for things to do near Dubai Creek during your trip, check out our list of the best local activities and attractions, including...
Bateaux Dubai Gourmet Dinner Cruise
Dhow Cruise at Dubai Creek
Meal at Buca di Beppo
Spice Souk
Al Bastakiya Heritage District
Glow in the Dark 18 Hole Mini Golf at Tee & Putt
iFly Dubai Indoor Skydiving
Save on Dubai Creek Area Attraction Admission
Admission to a number of these top Dubai attractions and activities are included on the Go Dubai Card. Choose as you go from dozens of top attractions and save up to 55% on combined admission vs paying at the gate. See all available passes, attractions & prices – Learn more.
Bateaux Dubai Gourmet Dinner Cruise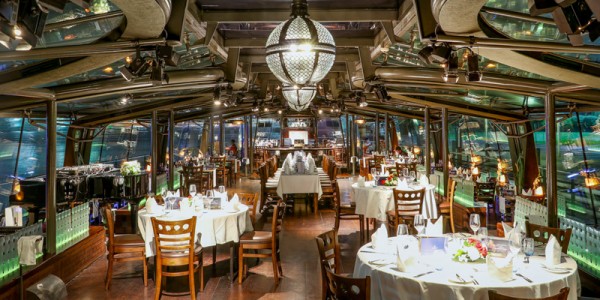 Much of the city's historic charm remains in the Dubai Creek area. Typical Arab architecture is still evident in the neighborhood's traditional maze of houses mixed in with glass-walled buildings, offices, and shops. You can watch the city go by from the luxury of an elegant dinner cruise along the waterways of Dubai Creek on Bateux Dubai. Inside the glass-enclosed, air-conditioned, extravagant boat you'll be delighted by live entertainment and royal service. While onboard, your gourmet four-course meal includes a choice of à la carte options and a welcome beverage in the floating restaurant. After enjoying your meal, you're free to roam out to the boat's two outdoor decks to take in the full scope of the panoramic view from the Creek. Getting In: Bateaux Dubai Gorunet Dinner Cruise tickets are included as an option on 3, 4, 5, and 7-Day Go Dubai Cards.
Dhow Dinner Cruise of Dubai Creek
After you've enjoyed an adrenaline rush you can relax with a two-hour evening dinner cruise along the Dubai Creek in a traditional, wooden, Arabic dhow boat. Your five-star treatment on this cruise includes a non-alcoholic welcome drink, luxurious buffet, soft drinks, tea, musical entertainment, and stunning views of the city. Along your cruise route you'll sail under the Creek's famous bridges, protected inlets, and iconic high-rises marking the National Bank of Dubai, and the Chamber of Commerce building, among others, all lit up in the night sky. Getting In: Dubai Creek Dinner Cruise tickets are included with the Go Dubai Card.
Meal at Buca di Beppo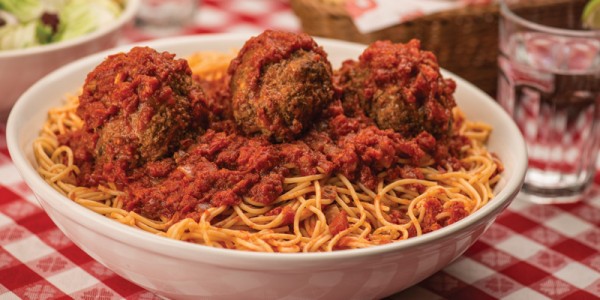 One thing's for sure, you certainly won't go hungry on your visit to Dubai Creek. Make another food-related stop off at Buca di Beppo for a delicious Italian meal located at Dubai Festival City Mall. Indulge in the authentic cuisine of old world Italian cooking with a massive three-course meal of family-style recipes served up in a whimsical and animated dining environment. An exceptional taste of the Mediterranean in the center of the Dubai desert! The Meal Deal at Bucca di Beppo includes a full, three-course meal with your choice of a starter, small pasta dish, dessert, and drink. Getting In: a Duca di Beppo meal is included with the Go Dubai Card.
Spice Souk
You can further experience the essence of Arabian by wandering Dubai's famous souks. In the spice souk, situated near Dubai Creek in the old city, you can immerse yourself in the intoxicating aromas of saffron and frankincense and marvel at the shiny gold trinkets and jewelry and richly hued textiles on offer. These are remnants of Dubai's former merchant ports. Meander down the many alleyways of the souk, as you Practice your haggling skills in speaking to local shop owners to buy bags of spices and other trinkets to bring back home in remembrance of your visit. This is the perfect stop for history, culture, and shopping buffs.
Getting In:
 Public entry to the Dubai spike souks are free.
Al Bastakiya Heritage District
Round out your visit to the Dubai Creek and Old Town area with a visit to Al Bastakiya Heritage District. You can get your cultural fix by wandering through the neighborhood of preserved, traditional Arabic houses and courtyards. Much of the Bastakiya District has been renovated to maintain the integrity of some of the city's original architecture. Many of the houses are now home to a network of art galleries, museums, cafes, and shops where you can experience everything from Arabesque calligraphy, to photography exhibitions, to modern Arab art, and traditional Emirati cuisine and coffee. This is the perfect way to cap off your visit to the area before you move on to experience all the wonders that Dubai has to offer. Getting In: Public entry to the Al Bastakiya Heritage District is free.
Glow-in-the-Dark Hole Mini Golf (located near Dubai Creek)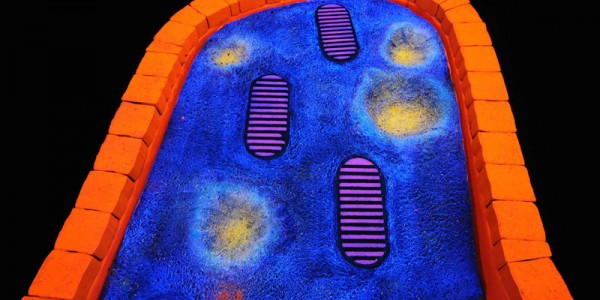 Add an element of fun and games to your trip to Dubai with a visit to the celestial-themed glow-in-the-dark 18-hole mini golf course at Tee & Put in Wafi Mall. At Tee & Put you can enjoy a full 18-hole indoor course from the comfort of an air-conditioned venue. Beginner and expert golfers alike will relish in the game as you make your way around the interactive obstacles, moving targets, and far out designs on the course, all enhanced by glow-in-the-dark lighting. As an added bonus all Go Dubai Card pass holders will get a choice of soft drink to quench your thirst during your round of golf.T Getting In: Dubai Mini Golf tickets are included with the Go Dubai Card.
iFly Dubai Indoor Skydiving (located near Dubai Creek)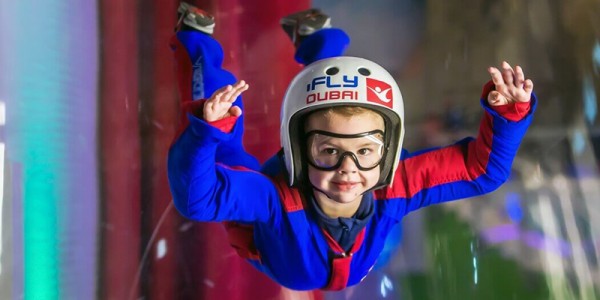 If you really want to get your pulse racing on your visit to the Dubai Creek area, iFly Dubai Indoor Skydiving will do just the trick. You can soar like a bird and defy gravity without a plane or parachute as you experience the rush of freefalling on a one or two-minute flight session at iFly. Like a blend of bungee jumping, skydiving, and base jumping, iFly will provide you with a thrilling and memorable experience with all the rush of jumping out of an airplane with the safety of being in a controlled, flying environment. iFly features a 10-meter tall, acrylic glass vertical wind tunnel that creates a skydiving simulation with wind speeds up to 125 miles per hour. Enveloped in the safety of the wind tunnel you can hover up to three meters off the floor as you practice your spins and curls. With your Go Dubai Card you'll get entrance to iFly Dubai Indoor Skydiving along with a training session and all the gear, flight suit and helmet that you need plus one-on-one assistance during your one or two-minute flight session from your instructor. Getting In: iFly Dubai Indoor Skydiving tickets are included with the Go Dubai Card.
Remember to Save on Attraction Admission
There you have it – a few great recommendations for things in and around the Dubai Creek area. Many of these fun attraction options and more are included on the Go Dubai Card, where you can save up to 55% on combined admission vs. paying at the gate. We hope you consider adding a few of these great options to your Dubai vacation plans.