Culture-lovers heading to Dubai will appreciate the wealth of history, arts, and more that you can find in this engaging global city. To help you explore the cultural side of Dubai, we've put together a list of our favorite Dubai museums and historic sites in the city and surrounding areas.
Want Passes to Top Dubai Museums?
Admission to a number of these attractions is included on the Go Dubai® Card. Choose as you go from dozens of topic attractions and save up to 52% on admission versus paying at the gate. See all available Dubai attractions and passes. Museums available on the Go Dubai® Card include:
At the Top: Burj Khalifa
The Green Planet
Lost Chambers Aquarium
Please note that not all of the museums listed below are included with the Go Dubai® Card.
At the Top: Burj Khalifa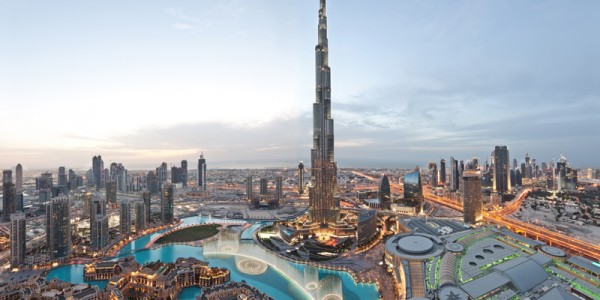 The world's tallest building is a cultural attraction that you simply must add to your itinerary. Ascend to the 124th floor of this magnificent modern structure to see phenomenal, panoramic views of the Dubai from a nearly unfathomable height. You'll also enjoy the exhibits found inside, including "Dubai – A Falcon's Eye View," which highlights the city's major landmarks from this aerial perspective.  Getting In: At the Top: Burj Khalifa tickets are included with the Go Dubai® Card.
The Green Planet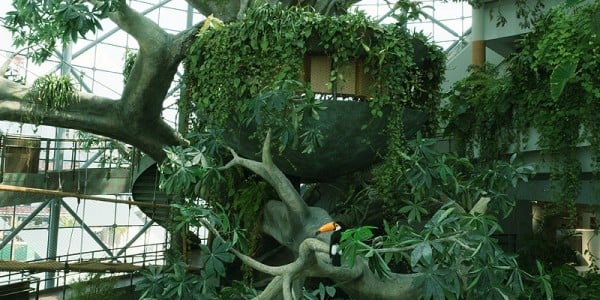 If you love gardening, nature hikes, or just all things botanical, the Green Planet is a must-visit. It's also great for animal lovers, with its inclusion of tiny critters like tree frogs and butterflies. It's a real, four-story indoor rainforest that's designed to highlight different components of this diverse ecosystem. From the "Flooded Rainforest" first floor to the "Canopy" on level 4, you'll get to explore more than 3,000 flora and fauna species that call this rainforest home. Getting In: The Green Planet tickets are included with the Go Dubai® Card.
Lost Chambers Aquarium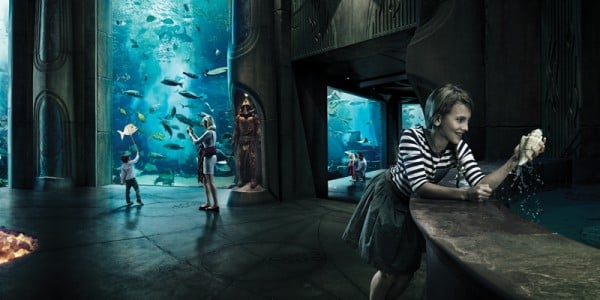 Another cultural spot in Dubai is the Lost Chambers Aquarium. It combines the fun and excitement of an aquarium with the fascination factor of a history museum. In addition to being able to explore ten themed chambers filled with thousands upon thousands of marine creatures, you can also enjoy hourly "myth" tours. These tours showcase the history, culture, and technology of the lost city of Atlantis. Where else can you learn so much about this iconic ancient culture? Getting In: Lost Chambers Aquarium tickets are included with the Go Dubai® Card.
Dubai Coffee Museum
This is one cultural attraction that Americans are sure to love. It's a striking architectural space that combines modern and traditional aesthetics, and has a very cool organizing concept, too. Come here to learn about the long and engaging history of our arguably our favorite beverage – coffee! You'll hear theories about how the coffee bean was first discovered, see different ways of preparing this amazing fruit, and much more. Plus, they also have a fantastic little gift shop featuring brewing equipment, books, recipes, and much more. Getting In: Dubai Coffee Museum is free to explore. 
XVA Gallery
Also located in the Al Fahidi Historic District in Dubai (a mere few yards from the Coffee Museum), the XVA Gallery is one of the city's most popular art attractions. You'll find diverse exhibits featuring work by current artists, many of whom hail from the UAE and the Arabic world. They also host periodic events, so keep an eye on their calendar to see what's going on. Getting In: XVA Gallery is free to explore.
The Camel Museum in Heritage Village
The Camel Museum is a perfect representation of Dubai's dedication to honoring their unique culture and heritage. Here you'll learn about the history of camels on the Arabian Peninsula, including how the relationship between humans and camels developed over time and how they still work together today. It's an especially great attraction for families because it evokes a science museum feel, too. Getting In: The Camel Museum in Heritage Village is free to explore.
Museum of the Poet Al Oqaili
This is another distinctive cultural option in Dubai that perfectly captures their special history. Once inhabited by and since named after the poet Mubarak bin Hamad bin Mubarak Al Manea Al Oqaili, this museum honors the man who has become one of the most famous poets and intellectuals of modern Dubai. You can explore the interior of this gorgeous house and its classic architectural elements as you learn about this poet's life and work. Getting In: Museum of the Poet Al Oqaili is free to explore.
Remember to Save on Museum Admission
While this is just a small list of the many cultural offerings available in Dubai, we hope this is a great place to start. Consider adding a few to your next trip to Dubai and we're sure you'll have a wonderful vacation. If you're looking to save on admission to Dubai's popular museums, pick up an all-inclusive Go Dubai Card.