Planning a weekend in Dubai visit for your first time, but don't know where to begin exploring one of the world's most global cities? We've compiled a wonderful two-day itinerary for Dubai that will showcase all of the best that Dubai has to offer in just one weekend! This weekend in Dubai itinerary includes the following attractions:
Hop-On Hop-Off Big Bus Dubai Tour
Ski Dubai
Mall Of The Emirates
Dubai Mall & Dubai Fountains
Dubai Festival City
Aquaventure and The Lost Chambers Aquarium at Atlantis The Palm
Sunset Dinner Cruise in Dubai Marina
We've also put together one day, three day, and seven day itineraries for planning the ultimate vacation in the Emirate.
Save On Attraction Admission
You can gain admission to many of Dubai's top attractions with the Go Dubai Card, providing you free entrance to some of the most popular attractions and activties. See about all available passes, attractions, and prices: Learn More. Please note that some of the attractions included in this itinerary are not included with the Go Dubai Card.
Day One in Dubai
Stop #1: Hop-On Hop-Off Big Bus Dubai Tour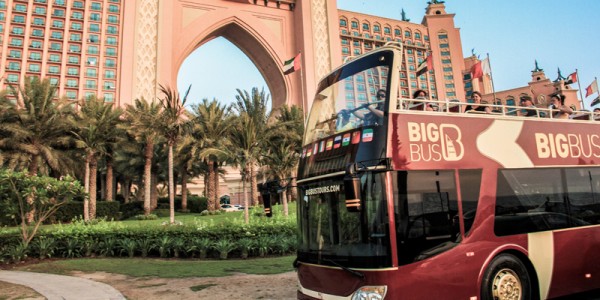 Enjoy the hyper energy and excitement of the city from a bird's eye perch form the open-top Hop-On/Hop-Off Big Bus Dubai Tour as it rolls down Dubai's main highway, Sheikh Zayed Road, or SZR as it's affectionately called by locals. This is the best way to begin your introduction to Dubai, as many of the important landmarks you'll want to see branch out directly from SZR. An onboard guide will give you context, history, and entertaining anecdotes for each site. You'll also have the freedom to explore at your leisure, by hopping off or on when you like. You'll have the chance to see more than 40 different points of interest on the bus tour. The most popular tour highlights include Burj Khalifa, Jumeirah mosque, The Palm, Dubai Marina, and much more. Getting In: Hop On Hop OFf Big Bus Dubai tickets are included with the Go Dubai Card.
Stop #2: Mall Of The Emirates (free!)
Next, plan to stop at one of the world's largest and most elite malls: Mall of the Emirates. Just down SZR, this incredible shopping destination features hundreds of shops of all tastes and price points, world-class restaurants and cafes, a 4D movie multiplex, and a host of other activities and venues. Shop until you drop and even pick up a few souvenirs of your trip to take back home from the mall's selection of local specialty stores. Now is also a good time to enjoy a hearty meal from one of the mall's restaurants or in the food court. From Italian to Arabic, to Mexican, to Chinese, to American food, you'll find a taste for whatever you're craving. Getting In: It's free to explore the Mall of the Emirates.
Stop #3: Ski Dubai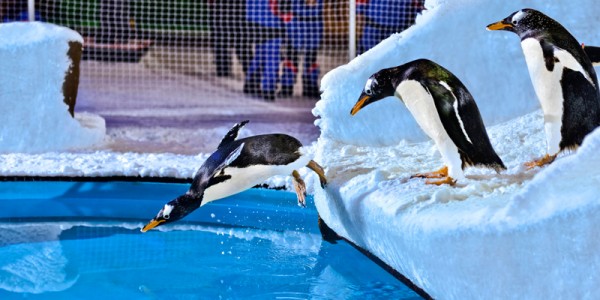 Not to be missed amongst the Mall of the Emirates' boutiques and department stores is Ski Dubai, the Middle East's biggest indoor ski resort and the world's first indoor black diamond run. Attached to the mall, the venue houses multiple areas for adventure and excitement. Check out "Mountain Thriller," a bobsled course the whole family will love. Play in a snow cavern and practice your snowball-making (and throwing!) skills. And don't forget to watch real gentoo and king penguins walk across the slopes at periodic intervals! Ski Dubai offers lessons and rentals for every skill set, from the beginner to a snow sporting pro. While the kids can enjoy a session in the penguin zone or on the icy playground. Getting In: Ski Dubai Polar Pass tickets are included with the Go Dubai Card.
Stop #4: Dubai Fountains At Dubai Mall (free!)
Dubai Mall once held the title of the biggest and most state-of-the-art mall in the world. Today it's hardly fallen from glory with an amazing array of shops, dining options, KidZania children's club, a mega multiplex movie theater, and an indoor ice skating rink. Not to be missed amongst Dubai Mall's offerings are the famous dancing Dubai Fountains. The world's largest choreographed fountain system is located just outside of Dubai Mall, spread out over Downtown Dubai. The Fountains spring to life every day with performances set to both Arabic and world music and a light show. They are a wonderful place to watch the desert sunset. Getting In: It's free to explore the Dubai Mall and Dubai Fountains.
Stop #5: At The Top - Burj Khalifa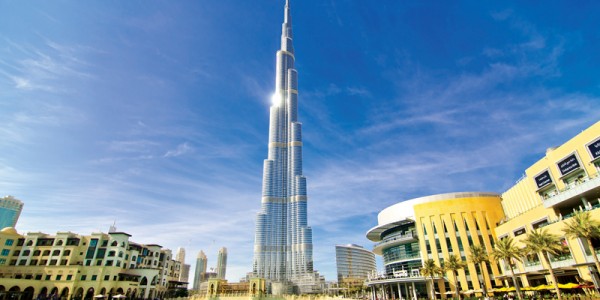 Now is your chance to travel up more than 140 floors of the world's tallest building, the Burj Khalifa. You'll get a jaw-dropping panoramic view of Dubai from At The Top at the Burj Khalifa, one of the city's most popular tourist attractions. You can fully appreciate the dynamic architecture of this incredible city from a prime viewing position with a great chance to snap photos to commemorate your trip. This isn't one for those of you who have a fear of height, that's for sure! Getting In: At the Top, Burj Khalifa tickets are included with the Go Dubai Card.
Stop #6: Dinner In Dubai Festival City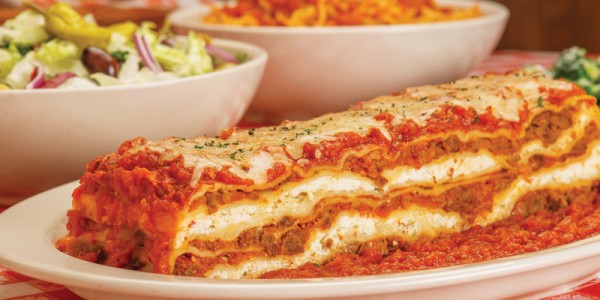 A short journey from the Burj Khalifa lies Dubai Festival City where you can indulge in a three-course, authentic Italian meal at Buca di Beppo. Savor the family style recipes in this fun, whimsical venue as you relive your favorite moments from your first day in Dubai. The Meal Deal at Bucca di Beppo includes a full, three-course meal with your choice of a starter, small pasta dish, dessert, and drink. Getting In: A meal at Buca di Beppo is included with the Go Dubai Card.
Day Two in Dubai
Stop #1: Mattel Play! Town (for families with kids)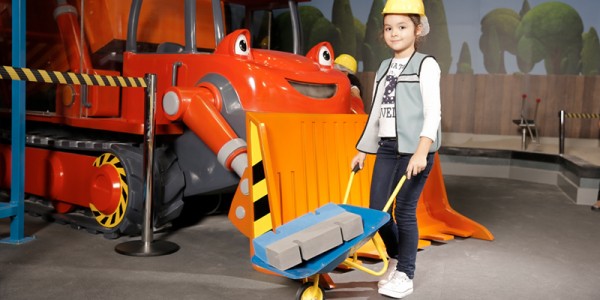 Get an early and fun start to your second day in Dubai with a stop at Mattel Play! Town in the City Walk area of the city. This popular, urban residential and entertainment district offers a variety of places to explore. Kids will enjoy the educational play experiences, entertaining live shows, and hands-on activities and crafts at Mattel Play! Town. They'll be challenged to use their teamwork and problem-solving skills to increase their creativity and socialization. Their favorite characters come to life as they join in on adventures from their favorite franchises like Bob the Builder, Angelina Ballerina, Thomas the Tank Engine, Barney, and more. Getting In: Mattel Play! Town Dubai tickets are included with the Go Dubai Card.
Stop #2: Aquaventure Waterpark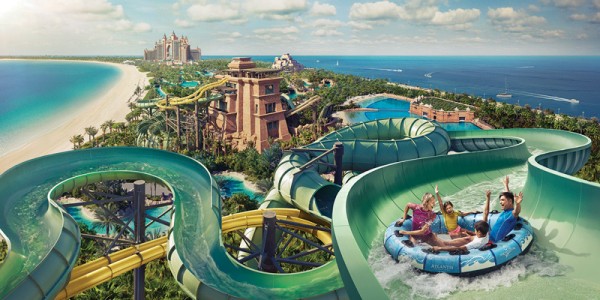 Make a splash on your second stop at Aquaventure at Atlantis The Palm. Offering fun for all ages, you can splash down on water slides, relax in the lazy river, or enjoy the pristine beach of the hotel's tropical landscape. If you're feeling adventurous, you can take the plunge at the Leap of Faith slide that rockets you through a shark-filled lagoon at a top speed. Or you can ride the maze of the Aquaventure River Rides connected waterways to discover the Tower of Neptune or the surging Torrent River. Send the kids off to play at the Splasher's Children's Play Area complete with climbing frames, water slides, rope bridges, water cannons, and giant tipping water bucket. Then sit back and relax under an umbrella at the Aquaventure private beach. Getting In: Aquaventure Waterpark Dubai tickets are included with the Go Dubai Card.
Stop #3: Lost Chambers Aquarium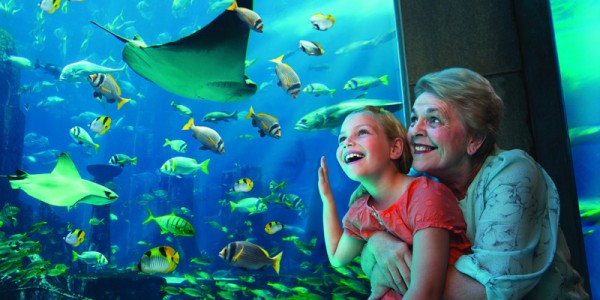 You won't have to go far for your next tip, with more watery fun to be found at the Lost Chambers Aquarium. Learn about the lost civilization of Atlantis as you wind your way through the city's underwater ruins, filled with all sorts of maritime creatures. The aquarium contains 10 different chambers with a variety of marine life such as piranhas, jellyfish, stingrays, sharks, and other fish which you can view from up close. A myth tour (hourly, included with admission) will give you further background on the lost city along with information on the aquariums sea creatures. If you visit during the afternoon, you might even catch a glimpse of the Lost Chambers' scuba divers as they check on all the animals in the tanks and put on a live feeding show. Getting In: Lost Chambers Aquarium Dubai tickets are included with the Go Dubai Card.
Stop #4: Sunset Dinner Cruise, Dubai Marina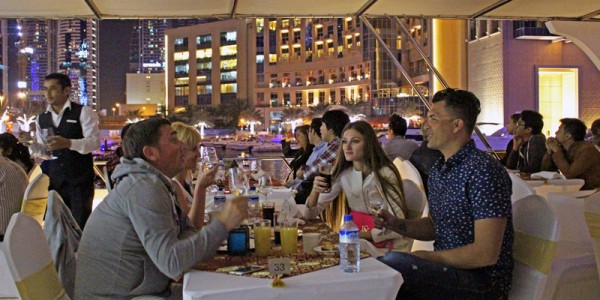 Cap off a thrilling weekend of adventure and excitement in Dubai with a farewell sendoff sunset dinner cruise around Dubai Marina. Step into luxury as you board the yacht to cruise around one of Dubai most beautiful areas. Enjoy them glittering lights of the Marina come on as you cruise past to the Burj Al Arab, iconic seven-star hotel. Hang around on airconditioned or open-air decks, depending upon the weather and your preference. Enjoy a luxury buffet catered by the Address Hotel Marina along with unlimited soft drinks, water, tea, and coffee as you reflect on a wonderful getaway. Culinary options include a lively selection of international fare (including local Arabic cuisine), pasta stations, and sumptuous desserts. Getting In: Dubai Sunset Dinner Cruise tickets are included with the Go Dubai Card.
Let's Recap
So if you're looking for things to do during your weekend in Dubai, we hope you consider a few of these options from our ideal itinerary. Remember to download your Go Dubai Card today, and save up to 52% on combined admission vs. paying at the gate. Happy Explorations!