Here's a few facts about Guinness before you reach for the next pint
Drinking a pint of Guinness will be at the top of any tourist to-do list you'll find in Dublin - and with good reason. Before you grab a pint of the Black Stuff or head off to the Guinness Storehouse for a totally immersive experience, here's some Guinness facts to see you through.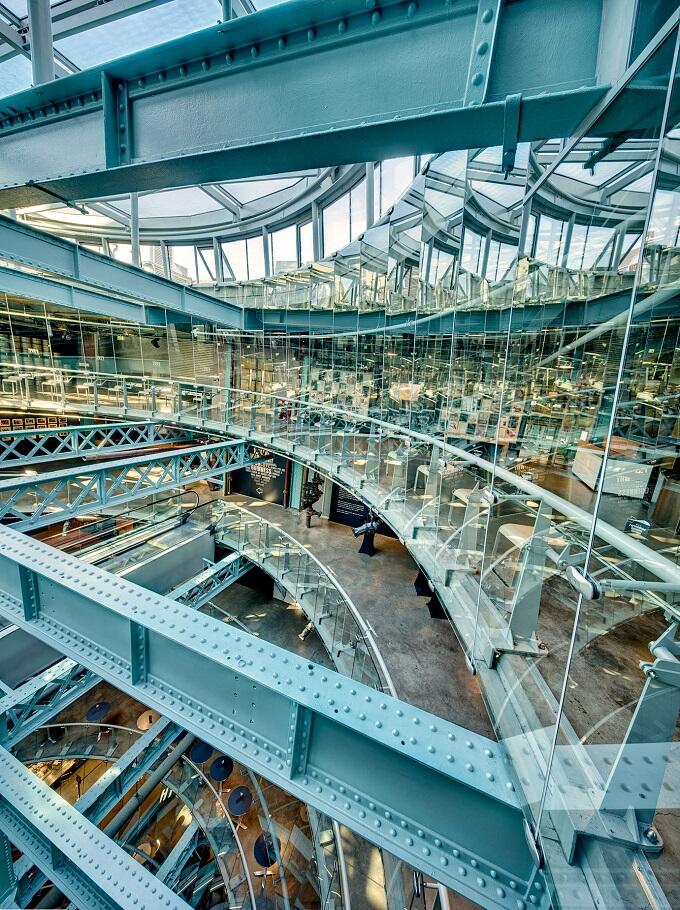 If you filled the glass atrium at the Guinness Storehouse, it would hold 14.3 million pints of Guinness.
And today in unnecessary but absolutely cool trivia, somebody over at Guinness did the maths and figured out that if you filled the glass atrium up with the dark stuff - it would hold 14.3 million pints of Guinness. That's over 8,126,000 litres of alcohol. Slainte.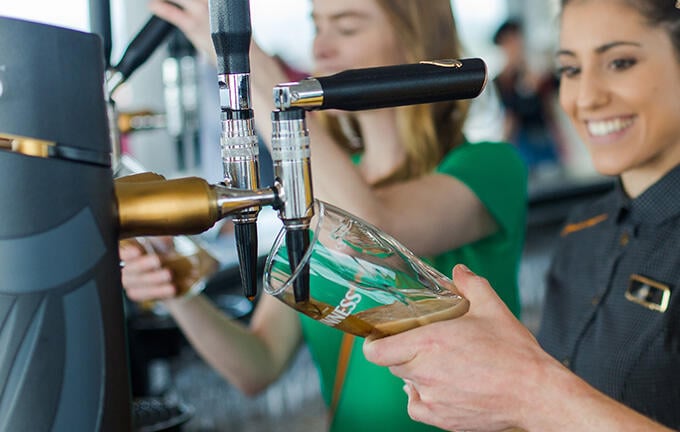 The perfect way to pour Guinness has been calculated - down to the exact second.
According to the team over at Guinness, there's a perfect way to pour your pint. True connoisseurs will pour for 119.5 seconds at a 45 degree angle (nobody wants to wait for three inches of foam to die down before jumping straight in).
Guinness wasn't originally called Guinness.
The original name dates centuries back to when Guinness was still called Porter, then later renamed to Stout Porter. It's a name that was popularised for the fact that it was popular with (you guessed it) porters, or more specifically train porters.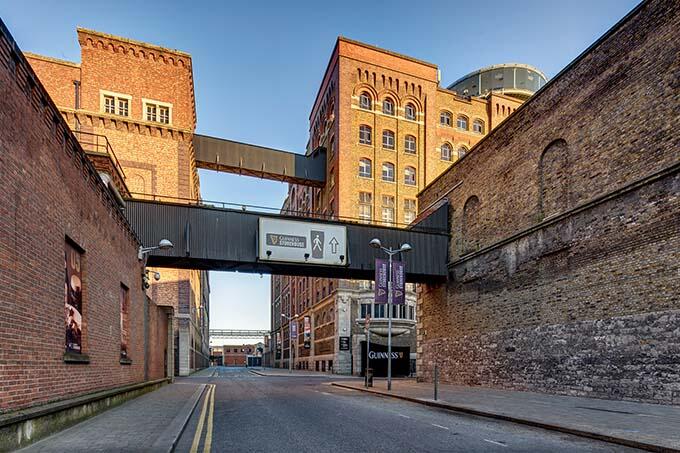 Guinness has a long human rights record.
Arthur Guinness, the original founder, was widely generous humanitarian. Guinness was involved with everything from housing the poor to supporting Irish troops during the world wars, ensuring that there were jobs in the brewery for returning soldiers. They also played a part in preserving Irish culture, by working on conserving Saint Patrick's Cathedral.
Guinness isn't actually based in Dublin.
Though the Guinness Storehouse is in Dublin, the main centre of operations has since moved on. Since the Guinness corporation merged with another company to create Diageo, they've actually moved their headquarters out to London and all the big decisions are made there.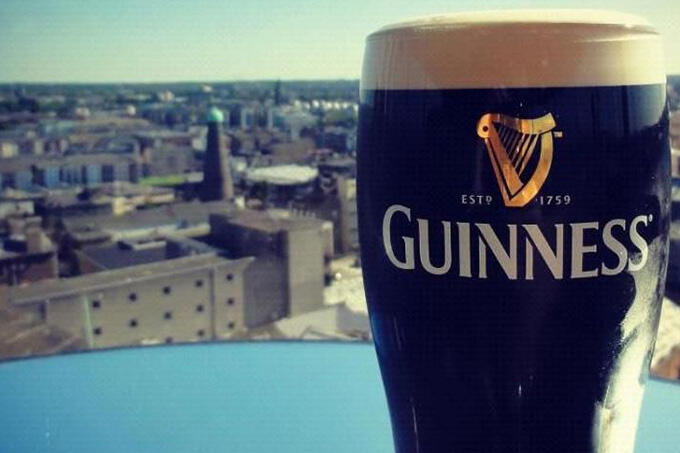 Guinness isn't black.
Don't freak out. Due to the specific way that Guinness processes its barley, the stout actually comes out a deep, dark red and it's much more noticeable if you hold it up to a light. Even though you'll hear people shouting for a pint of the black stuff over at the pub, it's not actually true.
A UK survey found Guinness drinkers with a moustache were at a disadvantage.
We're not even joking. Back in 2000, a study found that overall men with bushy moustaches lost 162,719 pints to their bristles a year. It might be time to reconsider that shave, if you really want to save a couple of quid. (We don't have the statistics on bearded men, unfortunately.)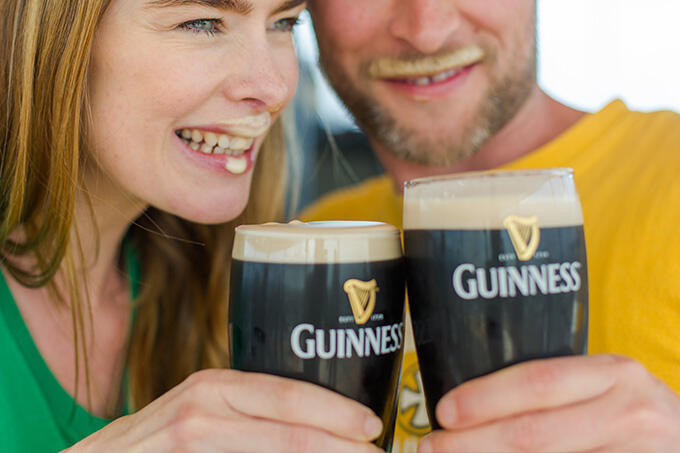 The white ball in your Guinness can is crucially important.
Deemed worthy of a Queen's Award for Technological Achievement, the white ball in your can (known specifically as a 'widget') is what keeps them frothy. Filled with nitrogen-infused Guinness, the change in pressure pulling the tab creates causes it to fizz up and give you that refreshing draft-tap experience wherever you are.
Yes, Guinness is behind that Guinness Book of World Records.
We have Sir Hugh Beaver, a former managing director of Guinness, to thank for the most impressive book of human accomplishments. Back in the 1950s at a shooting party, he got into a debate about which game bird was the quickest in Europe and when they couldn't find the answer in any of the books, he decided to create one.
Save on Admission to The Guinness Storehouse
Regular admission to The Guinness Storehouse plus a number of other Dublin attractions is available on our Go City Explorer and All Inclusive passes. Choose as you go from 20+ Dublin activities and save on combined admission vs paying at the gate. See all available passes and Dublin-based attractions here.