Amsterdam in October
At the peak of fall, Amsterdam finds itself in the middle of its late-year shoulder season. Just as the weather begins to make way for the colder climates of winter, so too do tourism rates reach some of their lowest. With that, a trip to Amsterdam in October guarantees you'll be able to experience the capital's famous mix of history and hedonism at its most genuine.
Visiting Amsterdam in October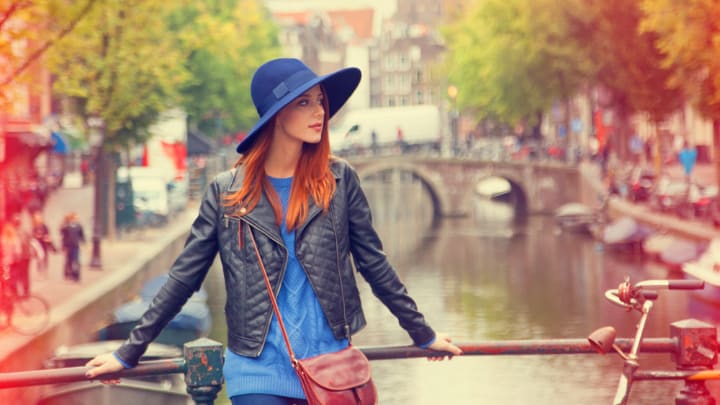 Average Temperature: 46 - 57°F • Average Rainfall: 9 days/mth • Average Sunshine: 3 hours/day
Marking the height of Amsterdam's fall shoulder season, October sees some of the year's lowest turnover of tourists, with the summertime masses now long gone and the brief waves of Christmas vacationers still a good way off. While the Dutch capital is never truly quiet, this temporary lull offers visitors a rare opportunity to experience the city at its most genuine.
Many of Amsterdam's top attractions and activities are evergreen, meaning you can enjoy them at just about any time of year. However, lower tourism rates mean you'll get to experience these attractions much more at your leisure, often without having to battle such large crowds. And if that's not enough to convince you, then perhaps the low-season hotel rates and airfare will be.
With fall now in full swing, Amsterdam's weather takes a fairly noticeable dip in October. With typically mild highs and rather cool lows, you're likely to find yourself – quite rightfully – leaning more toward indoor attractions and cozy cafés. If you're looking to spend more of your time exploring the city's iconic streets and squares, then just be sure to pack some slightly warmer clothes, and don't forget your umbrella.
Things to do in October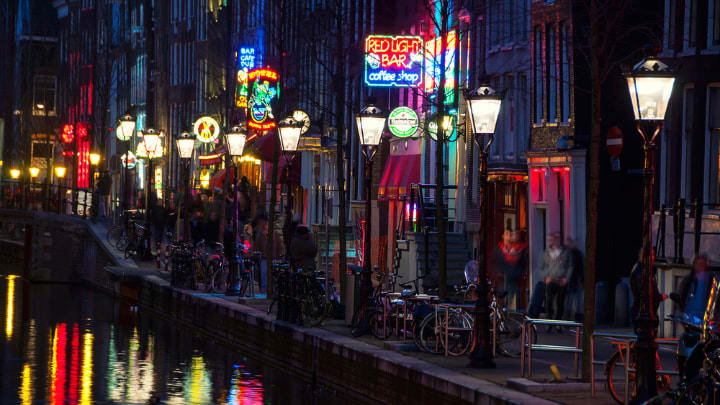 Few things represent Amsterdam better than its wealth of renowned historical and cultural hubs. Taking pride of place, the Rijksmuseum stretches along the Museumplein, housing its vast selection of some of the Netherlands' most celebrated artworks and historical artifacts.
The Amsterdam Museum takes a much more direct approach to history, chronicling the development of the Dutch capital from the middle ages to present day. However, easily the most visited historical site in Amsterdam is the Anne Frank House, where a museum dedicated to the famous wartime diarist immortalizes the very place she and her family evaded German capture.
Should you have an eye for art, you'll know that some of history's most notable artists were Dutch through and through. In tribute to these famed painters, Amsterdam is dotted with a variety of art galleries, such as the Van Gogh Museum, along with hotspots like the Rembrandt House, frozen in time, where enthusiasts can walk in the footsteps of one of Europe's greatest creatives.
Alongside art, culture and history, Amsterdam is particularly famous for its hedonistic delights, and nothing reflects that more than its bustling nightlife scene. As a general rule of thumb, Jordaan is a particularly popular area with young people for its selection of trendy bars, and the clubs on Leidseplein and Rembrandtplein serve as a great place to continue the night.
For a unique way to explore the city while you still have the weather for it, a canal boat tour can offer a fantastic view of some of Amsterdam's top attractions from along its iconic waterways. Alternatively, a hop-on, hop-off boat tour offers somewhat the same experience, while also offering a great way to get from A to B.
If you're looking to escape the cold for a few hours, whether it be with a steaming cup of coffee and a hearty slice of homemade cake or a few beers over a friendly game, a number of specialty venues throughout the city can deliver just that. The homely atmosphere and wide library of board games and books at Checkpoint Charlie makes it a great place to spend a few hours, while Mooie Boules has visitors sinking a few drinks while playing or watching a few rounds of French boules.
Events in October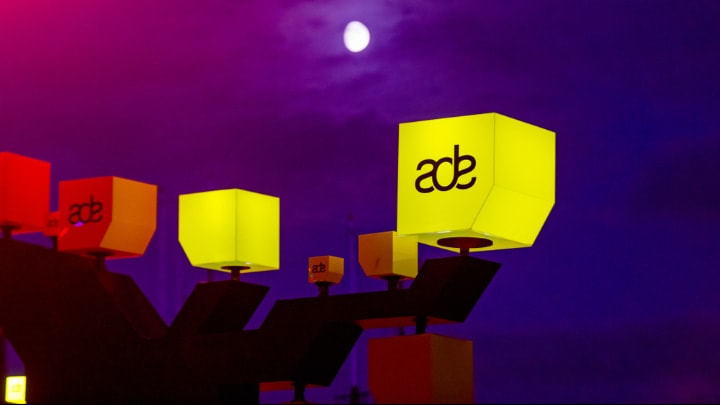 Amsterdam Lift-Off Film Festival
Over the course of a week in October, filmmakers and film fanatics alike come together to celebrate their shared passion for the medium at the Lift-Off Film Festival. The event invites upcoming talent to submit films of any genre to be vetted and subsequently screened in various iconic locations across the city.
Throughout the festival, submissions will be subject to audience choice awards, in which viewers vote on their choice for the best candidate in various categories. Some of the largest categories include Best Actor, Best Screenplay and Best Director, with other awards specific to genres, techniques and media. The festival serves to provide a platform for rising creators to gain recognition and further opportunities in the film industry and related professional circles.
Amsterdam Dance Event
The Amsterdam Dance Event is the world's leading electronic music festival. Taking place over a little under a week, the event features over 300 performances from more than 2,000 DJs throughout more than 80 venues and clubs throughout Amsterdam.
With an immense program of events featuring both the biggest international names and fresh talent, the festival briefly transforms Amsterdam into the world's busiest and most thriving nightlife hub. The event attracts over 350,000 visitors from around the globe each year to revel in performances covering the full spectrum of electronic sub-genres.
Camera Japan Festival
Camera Japan is another lauded film festival with a Japanese twist. Beginning in Rotterdam often in late September before moving to Amsterdam, the event features a vast program of Japanese film screenings. From short films to top animated pieces, many of these screenings offer English subtitles, attracting thousands of fans of world cinema each year.
Alongside the impressive array of movies is also a plethora of cultural events and activities. Visitors with an interest in Japanese art can join a calligraphy class, while foodies can indulge in some of the best Japanese cuisine in the region and watch a traditional dance or Japanese fashion demonstration.