Best Brunches in Amsterdam - Public Transport
If you're one of those lost souls who think breakfast's too early, but lunch is too late, you'll probably be more than familiar with brunch. It's a craze that's taken over the world in the last decade or two, with brunchers heading out weekly to get their fix. So, what about Amsterdam? Does the city brunch like the rest? Well, yes. So let's talk about it. This is our guide to the best brunches in Amsterdam, and how to reach them by public transport!
Including:
G's Brunch Boat
Little Collins
Dignita
Coffee & Coconuts
Omelegg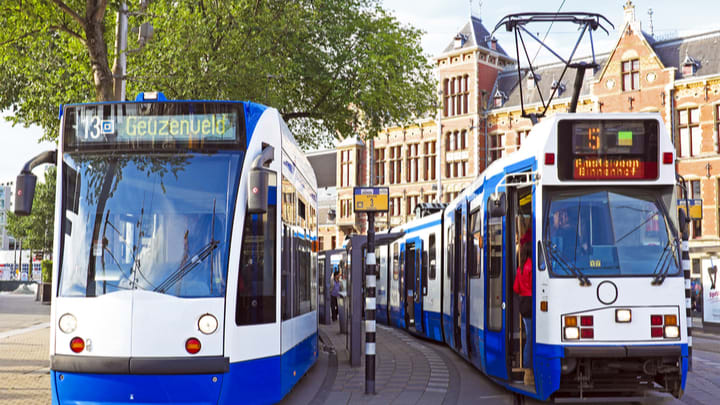 Getting around Amsterdam by public transport
Before we talk about the best brunches in Amsterdam, let's start with a quick guide to public transport in the city. You have several options available, which we talk about here. Here's the abridged version of that guide.
For trams, buses, and the metro, you can buy 1-hour, 24-hour, and 48-hour travel tickets at every Metro station, on the tram when you board, or at one of the many ticket machines you'll find at bus stops, tram stops, or at Centraal Station.
Alternatively, if you're going to be traveling for longer than 48 hours, you might want to pick up an OV Chipcard. This travel card lets you any amount of money you want, and then you simply swipe when you board and alight, and top it up when you're running low.
Now, on with the brunch!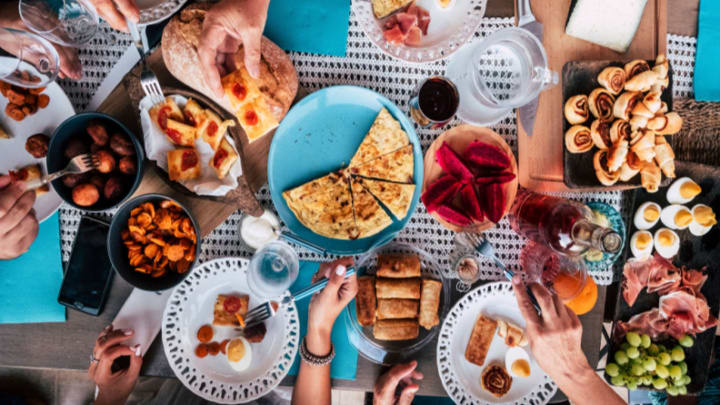 Brunch on a boat
All aboard, hungry souls! If you've never brunched on the high seas, then you've never brunched at all. But we can fix that. Just head down to G's Brunch Boat and try the seafaring life for yourself.
You've two choices, should you rightly choose to board this delightful vessel. Firstly, get a boozy drink and your choice of the wonderful menu. Pair your wine, bloody mary, mimosa, or beer with eggs benny, a breakfast burrito, or, our pick, the chicken and waffles. Your second choice? Go bottomless, and have as many drinks as you can during the 75-minute brunch extravaganza. Easily one of the best brunches in Amsterdam.
How to get there on public transport
Once you've booked your ticket, head to the pickup point near the Anne Frank House. It's a 5-minute walk from the Westermarkt tram and bus stops.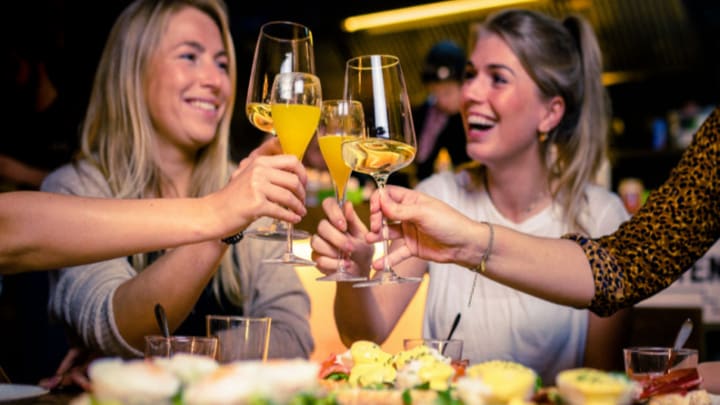 An Easy Bruncher
Named after the bougie Melbourne road that marries designer shopping with brilliant cafes, Little Collins does things a little differently. Forgoing the Australian menu for something more traveled, you'll find plenty of interesting and exotic dishes at their two Amsterdam locations.
If you're brunching before 12, their morning menu will fill your belly. Try the eggs benny on a hash brown, and thank us later. Heading there after midday? Try their share plates and keep them all to yourself. It's brunch, but with an added touch of class.
How to get there on public transport
You'll find two Little Collins locations in Amsterdam.
The West spot is a 1-minute walk from the Bilderdijkstraat and Kinkerstraat tram and bus stops.
The De Pijp spot is a short walk from Sarphatpark, and an 8-minute walk from the De Pijp Metro station.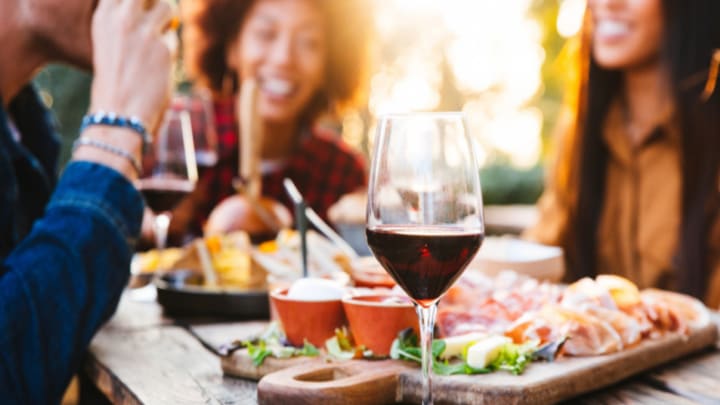 Have a little dignity
Looking for a scenic brunch experience? Why not give Dignita a go? With two of their three locations nestled in some of Amsterdam's best green spaces, it's the perfect excuse to escape the city life, if only for a moment.
With all-day brunch on the cards, you can head there any time of the day to get your fix (until 4pm, at least, when they close). And what a fix it is, with all the usual brunchy offerings on offer. Eggs, bowls, pancakes, and even toasted sandwiches. Their signature dish is the Chook Norris; buttermilk chicken, black beans, avo, chipotle mayo, with some corn chips and sour jalapeno on the side. That ought to wake you up!
How to get there on public transport
You'll find three Dignita locations in Amsterdam.
Their Hoftuin spot is a 5-minute walk from Waterlooplein metro, bus, and tram stations.
Their Vondelpark spot is right by the Amstelveenseweg tram stop.
And their Westerpark spot is opposite the Assendelftstraat tram stop.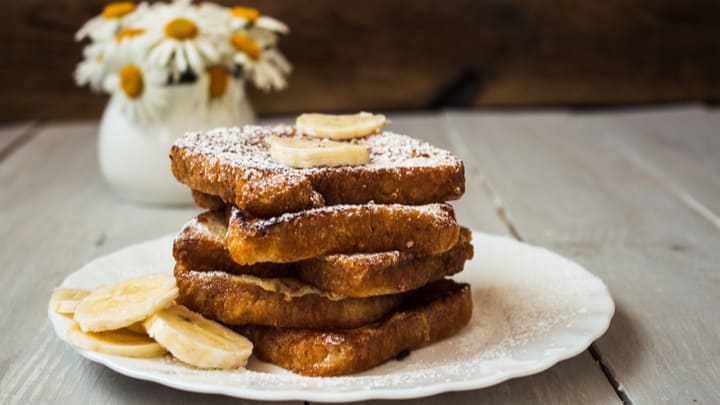 Some coconuts with your coffee?
If you're looking for one of the city's coolest spots to be your brunch backdrop, start your day at Coffee & Coconuts.
With a wealth of coffees, teas, juices, and even stronger drinks on offer, you can have your beverage your way. They roast and squeeze everything on-site, so you can be sure you're getting nothing but the freshest morning brew.
As for food, they offer breakfast all day, with burritos, pancakes, french toast, coconut bowls, and scambled eggs just some of the things available. Or, from midday, you can dip into their fantastic Deli menu and chomp on some unique sandwich combinations.
How to get there on public transport
C&C's only spot is located in De Pijp. It's right across the street from the De Pijp Metro stop and a minute's walk from the De Pijp tram stop.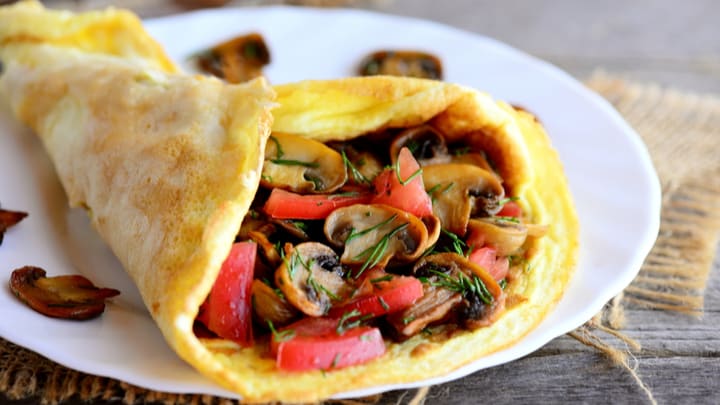 Omelets that will make you weak at the knees
If you like your eggs folded over a host of delicious fillings and toppings, then you'll love Omelegg; they specialize in the stuff.
They offer quality omelets from 7AM on weekdays and 8AM on weekends, so you can definitely get your belly filled before your day truly begins.
You'll discover their menu is filled with choices inspired by cuisines from all over the world. From meaty sorts to fishy sorts, and even some sweet ones to boot! Ideal for all your brunch sensibilities.
How to get there on public transport
You'll find two Omelegg locations in the city.
Their De Pijp spot is just down the street from the De Pijp Metro station, as well as the De Pijp and Amsterdam, 2e v.d.Helststraat tram stops . And their City Center spot is a five-minute walk from Centraal Station.
So now you know about all the best brunch spots in Amsterdam and how to reach them on the city's brilliant public transport system! Looking for more fun things to do in Amsterdam? Why not check out Go City? With our All-Inclusive Pass or Explorer Pass, you can see all of Amsterdam's best bits when and how you want.