Is Amsterdam Safe?
Amsterdam is a city on many people's bucket lists. With plenty of unique things to do, see, and experience, everyone should try it at least once! But is Amsterdam safe? Let's talk about it!
Including:
How safe is Amsterdam?
Common threats to safety in Amsterdam
Neighborhoods to avoid
Is Central Amsterdam safe?
Is public transport safe in Amsterdam?
and more!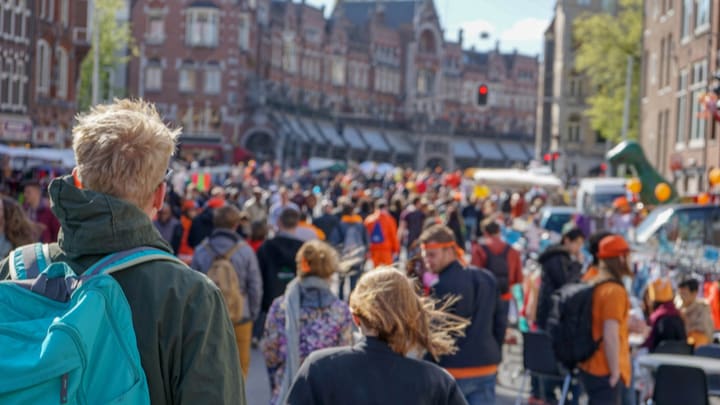 How safe is Amsterdam?
Amsterdam is one of Europe's most celebrated cities, and as such, it's a popular tourist spot. People from all over the world come to Amsterdam to see the sights, experience the nightlife, and perhaps partake in some of the city's unique vices. But how safe is Amsterdam?
Well, the good news is that it's considered one of the safest cities in the world, ranking 6th in The Economist's Safe Cities Index 2021. This takes many things into account, including personal safety, environmental safety, and even digital security. However, it's worth noting that Amsterdam's 'personal security' ranking has it 2nd in the entire world. So if we're simply taking that into account, you can't get much safer!
This is despite, or perhaps because, of the city's approach to sex work and cannabis use, which other cities often demonize. Maybe they should take a leaf out of Amsterdam's book if they want to boost their safety rating!
Common threats to safety in Amsterdam
Amsterdam's most frequent crimes are petty theft. And, like most tourist hotspots around the world, vacationers are usually the target. There are three main types of theft you could potentially experience in Amsterdam.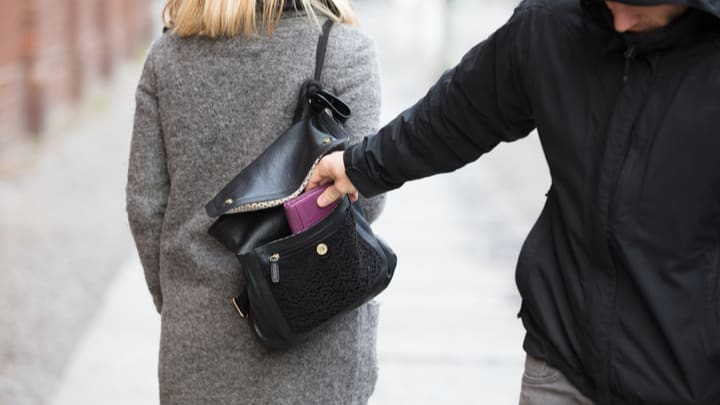 Pickpocketing
Pickpocketing is one of the biggest ones directed at tourists, and as the holiday season kicks in between June-August, the number of chancing thieves increases. The sneaky ruffians!
They tend to operate in the city's central areas, where many of the city's tourist attractions are based. But this is the same in any major tourist city, so if you've been abroad before, you probably know how to stay safe.
For those in the back who are too nervous to raise their hands, let's go over some top tips to stay safe anyway!
Keep your bag, purse, or clutch close to you at all times
Try and avoid carrying large amounts of cash - most places will accept card, even if it's from a different country
Don't leave coats, jackets, wallets, or phones unattended when you're having a drink, getting a bite to eat, or going up to the counter to collect your order
Be aware of distraction techniques. Thieves often work in pairs, so while one may strike up a conversation, ask directions, or 'accidentally' fall into, the other may well be attempting to swipe your goodies
Avoid using paper maps when out and about. If you know where you want to go, use your phone's GPS and then stick an earbud in and listen for directions. You'll blend right in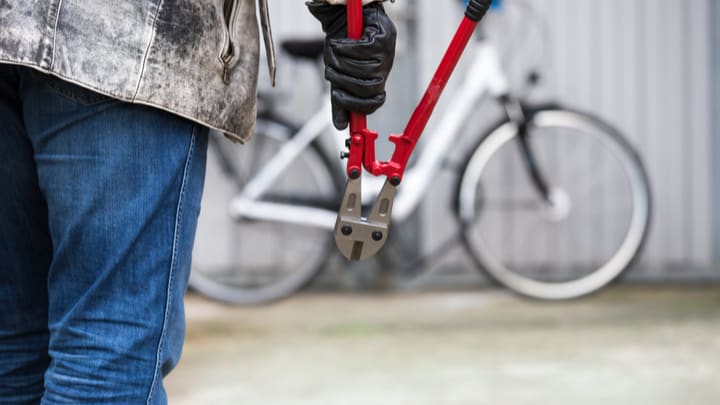 Bike theft
Arguably the most common form of theft in the country for residents, bike theft is big in Amsterdam. It's hardly surprising in a city that has more bikes than people, but it's sadly a fact. Many residents resign to buying cheap bikes so they don't have to heavily insure them, or risk their expensive two-wheeler being nicked.
While getting around Amsterdam on a bike is brilliant, it might not be your preferred mode of transport if you're visiting the city. Still, if you're bringing a bike or planning to rent while you're out there, here are some tips to keep it safe!
Use two different locks to lock it up
Splurge on a solid, decent lock. If not two, then at least one, arguably with a steel chain as their more difficult to cut
Avoid U-shaped locks
Attach the frame to a pole, or one of the city's many bike racks
Take a picture of the bike and the frame number should the worst happen, it will help the police potentially track it down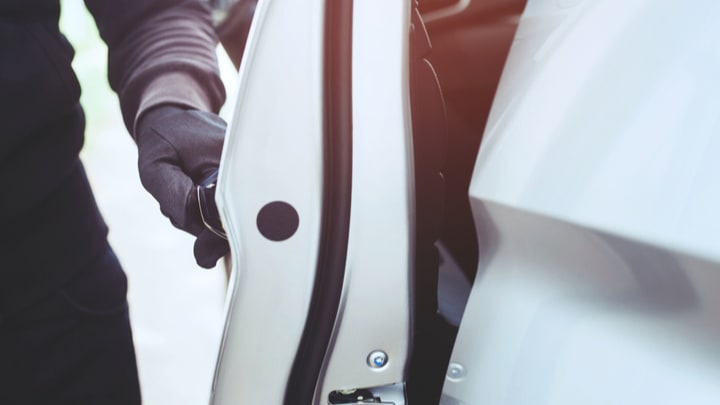 Theft from cars
Thieves may break into cars and steal valuables. So, if you're renting a car while you're over, keep all your valuables hidden, or stashed away in your accommodation. This includes phone or satnav chargers, as they may point towards more valuable items within.
Neighborhoods to avoid
While Amsterdam is almost completely devoid of violent crime, it doesn't mean it's some kind of 1950s paradise where you can leave your front doors unlocked!
And, while most neighborhoods are about as safe as each other, there's one area in particular you may want to avoid. Given its relative distance from the center of the city, you may never even come across it on your vacation.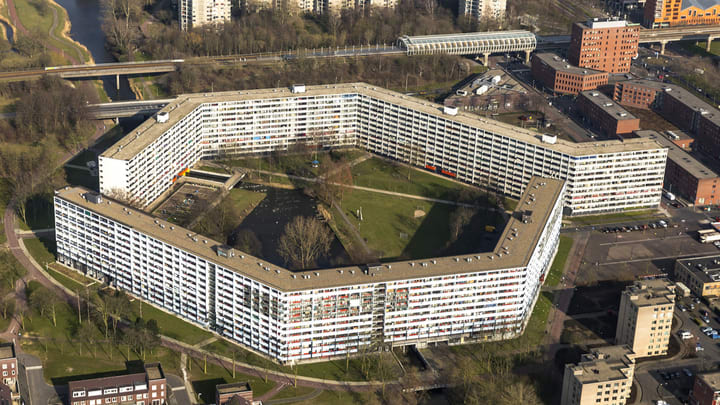 Amsterdam Zuidoost
Amsterdam Zuidoost, or Amsterdam Southeast, is the city's most poverty-stricken area. And, while there are ongoing plans to renovate the area and improve livability for residents, it's sadly the most crime-saturated part of the city.
However, this is predominantly due to theft rather than violent crime. Most violent crime is shared between criminal organizations, so residents or tourists are hardly ever involved.
However, Amsterdam Zuidoost is still relatively safe to visit during the day, though you may have little reason to. We recommend you avoid going there at night, or travel in groups of two or more if you must!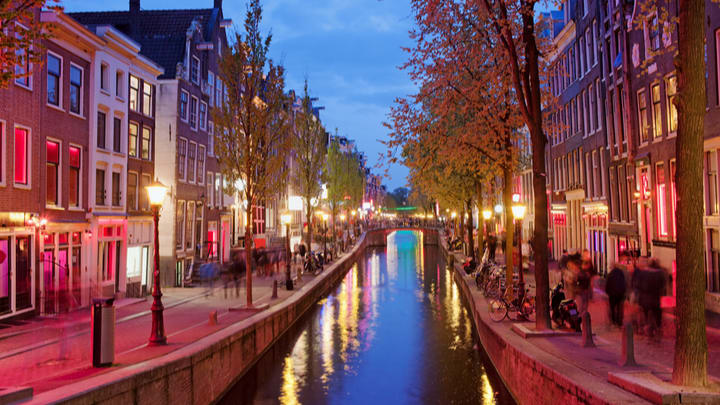 Is Central Amsterdam safe?
Amsterdam's most popular tourist destination, Amsterdam Central is where you'll find the red light district, myriad cannabis cafes, bars, clubs, and multiple tourist attractions. Overall, it is considered a very safe part of the city. With pickpocketing peaking there, it is worth keeping your belongings safe and following our guidelines above.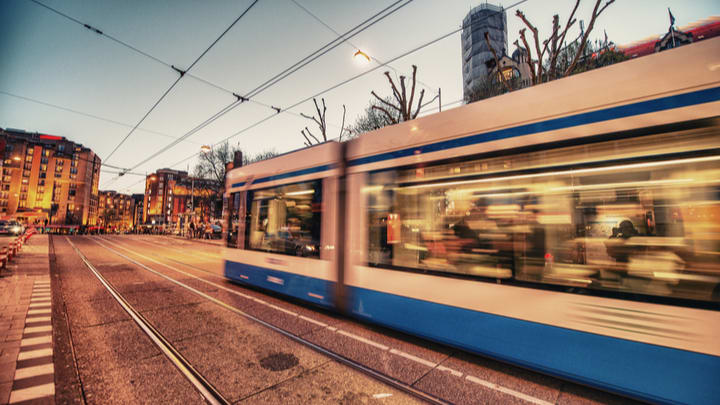 Is public transport safe in Amsterdam?
With a huge network of buses, subway trains, taxis, and trams, Amsterdam gives you multiple ways to get about. Public transport is considered very safe, but be aware of pickpockets. Keep your bags and coats close at all times, and don't flash wads of cash!
Like any city, there's always a higher chance of crime at night, so bear that in mind. However, as Amsterdam is such a compact city, you might choose to walk or cycle everywhere anyway!
So, is Amsterdam safe? We'd say so! Put your anxiety to rest and go enjoy the city! Looking for things to do while you're there? We've got you covered.