Family-Friendly Restaurants in Bangkok
If you're bringing the kids with you on your Bangkok vacation, check out our picks of the best family-friendly restaurants in the city and make sure their bellies and minds are sated!
Including:
Is Bangkok OK for kids?
Is Bangkok worth visiting with kids?
Is Bangkok English friendly?
Family-Friendly Restaurants in Bangkok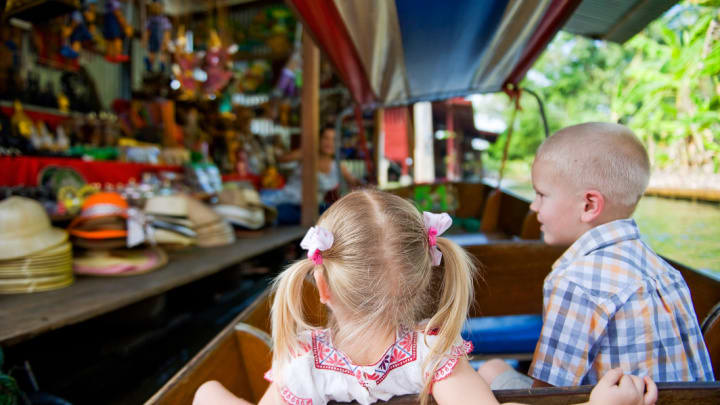 Is Bangkok OK for kids?
Bangkok is as safe for children as many other big cities, which means as long as you use common sense when roaming the streets with your little ones, you should be absolutely fine.
Most crime tourists experience is in the pickpocket/scam sphere of devilry, so it's always worth being aware of your surroundings. But this probably isn't your first foray into travel - you know what you're doing!
Is Bangkok worth visiting with kids?
Bangkok has a ton of kid-friendly activities, experiences, and, as you'll see below, places to eat! If you're looking for fun post-fueling, Go City's got you covered. From the city's best theme parks to cultural tours, see all of Bangkok's best bits for one low price!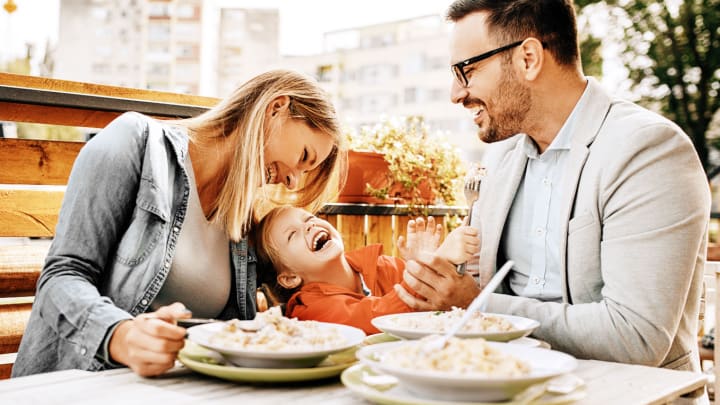 Is Bangkok English friendly?
Thankfully, Bangkok is relatively friendly to tourists. The city's biggest tourism spots will have English translations and loads of natives learn English as a second language, so as long as you stay in the city, you'll likely have no problems whatsoever.
All the spots we've picked down below are also English-friendly, so you're in good hands!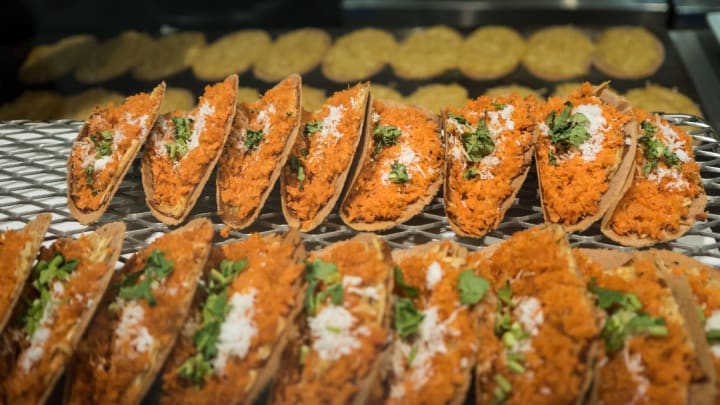 Why settle for one restaurant when you can choose from nearly 50 all in one place? That place is Helix, the futuristic dining area of the famous EmQuartier Shopping Mall.
Kids will be mesmerized by the decor alone, so make sure to bring a camera or snap some pics on your phone of all the cool futurist architecture. Then, when it's time to actually eat, they can basically have whatever they want. From American diner classics to local dishes, you'll find it all and more at Helix.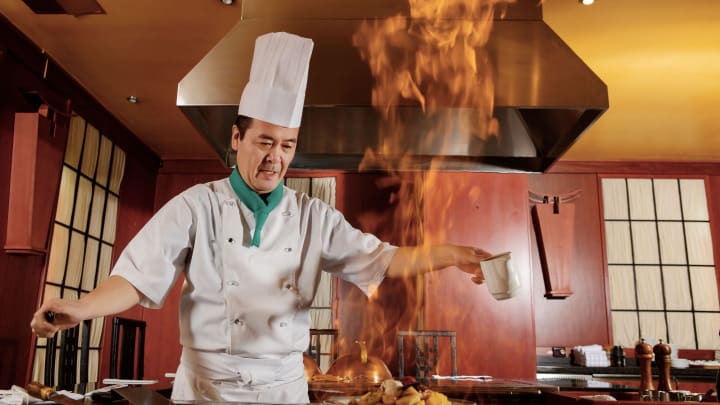 You may already be familiar with Benihana. It's a chain of Japanese restaurants known for their chefs' very public displays of skill.
For those who don't know, Benihana is a restaurant chain that prides itself on putting on a good show as much as putting good food in your belly. Every table features a hot plate, where a chef will stand and prepare your food before your very eyes. The show is a delight and surely the kind of thing even hungry kids will enjoy before they eat. If they've never seen a chef juggling eggs and utensils, they'll think they're in paradise.
The food itself is a good mix of more adult-friendly morsels like sushi, as well as kid-friendly fried treats.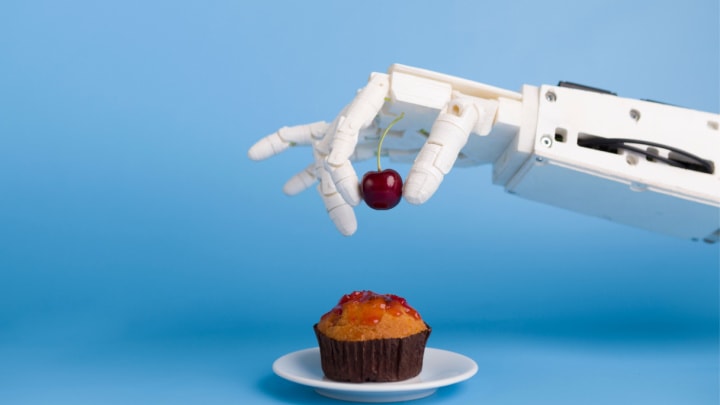 Another entry and yet another unique Japanese restaurant that's perfect for kids. This one's called Hajime Robot Restaurant, and if that wasn't clue enough, yes, you are served by robots. Really. And it's utterly glorious.
Simply sit, order your food from the table-set tablets, and then wait for a bonafide samurai robot to bring you your dishes. Then, when that's done, you cook it all yourself. Most of it is easy to cook, barbecue-style meats and vegs, so even if you don't want your kids operating the hob, they can watch you do it.
High-quality dishes served with a samurai robot smile? What's not to love?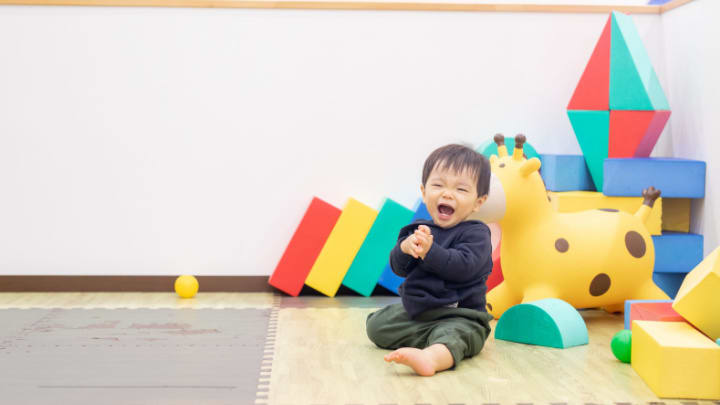 If the entertainment is more important than the entrees, then the Fun Cafe at Funarium is one of the best family-friendly restaurants in Bangkok.
Part restaurant, part kids' play area, it's the perfect place to come and eat some simple dishes while your kids tire themselves out in a ball pit, climbing frame, or playing with a ton of toys.
Food-wise, as we said, is pretty simple stuff - salads, sandwiches, and other lighter options are available. Pair it with a coffee for you and a juice for them, and you'll be satisfied.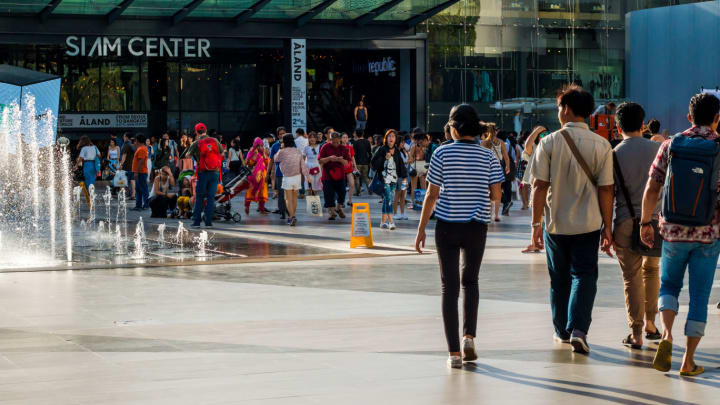 Similar to Helix at EmQuartier, eating at Siam Paragon offers a wealth of cuisines beneath - and above - its enviable maze of shops. If you want to pick up some souvenirs for your family back home, you can kill two birds with one stone here.
The shopping mall's basement level is where you'll find the biggest selection of eateries, but it's also always the most crowded. If you don't fancy rubbing shoulders with a ton of hungry people, or battling for that last burger, instead head up to the fourth floor, where you'll find a smaller selection but with way fewer people to contend with.
Seafood, local spots, and other international cuisines all call Siam Paragon home, so no matter what you want - or what they want - you'll surely find it.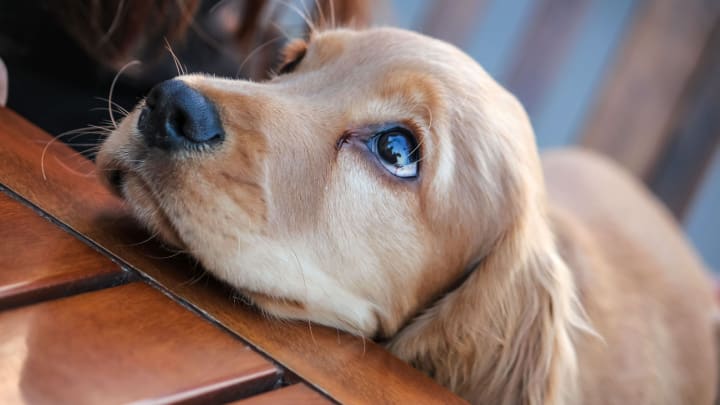 Family-Friendly Restaurants in Bangkok: Pet cafes
And finally, we'd be remiss for not mentioning the myriad animal cafes and restaurants you'll find dotted throughout Bangkok. Animal-based eateries are kind of taking Asia by storm, and you're even seeing them pop up in the West. Of course, you could argue that the animals themselves take center stage over the food and drink offerings, but for any kids who love animals and want to hang out with them over sampling gourmet dishes, you can't really go wrong.
There are too many to list here, but a couple of great ones include Lucky Bunny Café, which, yes, is rabbit-themed, with a ton of the fluffy things hopping around the place. The other is TrueLove at Neverland, which houses an entire clan of adorable husky dogs that make an appearance at set times throughout the day. Best look ahead and get there early if you want your kids to have a playdate with them.
And those were the best family-friendly restaurants in Bangkok! If you're looking for more fun things to do between meals, check out Go City! With our All-Inclusive Pass and Explorer Pass, you can see all of Bangkok's best bits for one low price!