Things to do at Night in Barcelona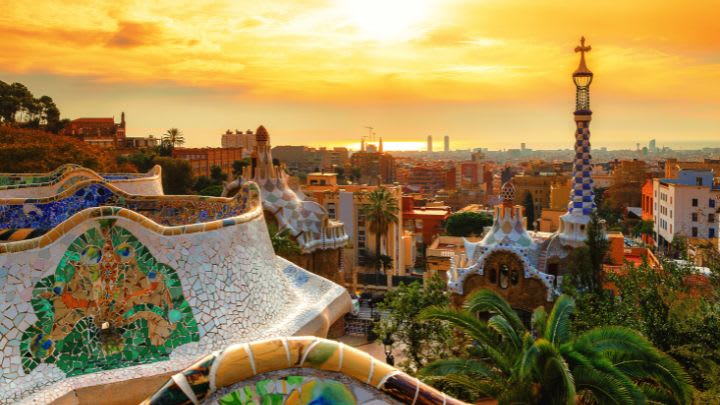 You've roamed La Rambla, gazed at Gaudi's masterpieces, marvelled at the markets and basked on the beach. But Barcelona keeps on buzzing long after the sun goes down. After all, since the Spaniards traditionally don't eat their evening meal until late, even small children are used to staying up until midnight.
So, if you're wondering what to do at night in Barcelona, wonder no more. For families, foodies or funksters...whether you're looking for cocktails, clubs, culture or kids' stuff, let us shed light on what to do after dark in Catalonia's cosmopolitan capital...including:
• Evening tasting tour
• Gaudi buildings at night
• See the sunset
• Sala Montjüic outdoor cinema
• Evening family fun
• Get a flamenco fix
• Cocktails, clubs and rooftop bars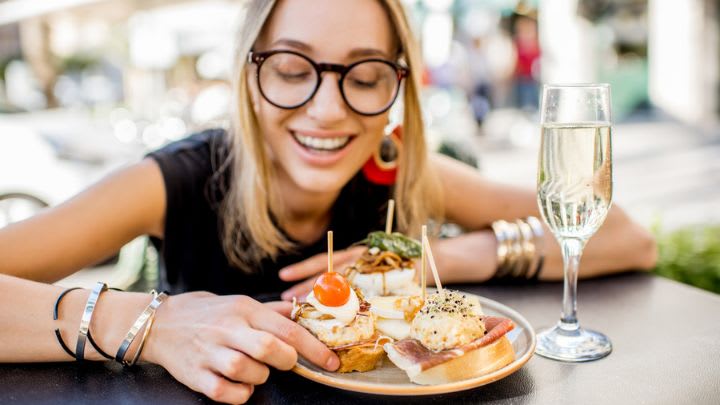 Evening tasting tour
With so many and varied options, across the different city neighbourhoods, we can't begin to suggest the best places to eat in Barcelona, though we guarantee you won't be disappointed whatever culinary journey you embark upon.
But we can definitely recommend sightseeing with a side order of snacks! A tour of the Gothic quarter complete with pintxos tasting is the perfect end to the day – or start to the night! Meet in the early evening to explore the narrow streets and squares of one of the oldest parts of the city, that by night transforms into one of Barcelona's funkiest hangouts. See the remains of the ancient city wall, dating from Roman times and hear about the area's evolution and some of its more colourful characters, from an experienced guide. At the end of your tour you'll be led to a cosy bar to relax with a well-earned drink and a selection of pintxos (or pinchos). What's the difference between pinchos and tapas? Whilst tapas is usually a small portion of a main dish, served to be shared and eaten with cutlery, pinchos tend to be a tiny tower of savouries speared onto bread with a cocktail stick (the word pincho comes from 'pinchar' which means 'to pierce'.) Waiters keep track of what you owe from the number of cocktail sticks left on your plate. Enjoy!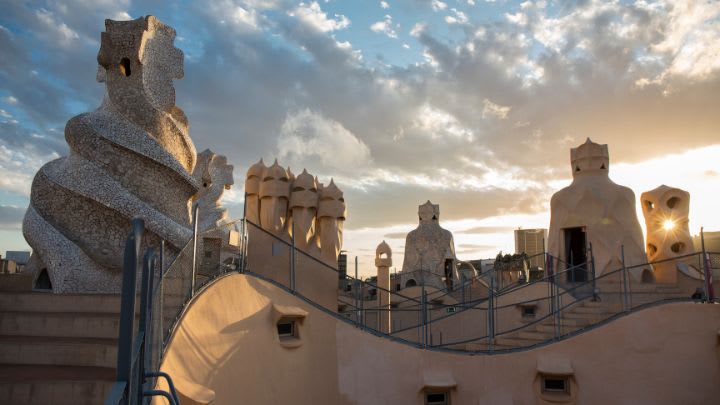 Gaudi buildings at night
Have you even been to Barcelona if you don't make the most of the breathtaking buildings designed by Antoni Gaudi? From the brightly coloured tiled exterior of Casa Vicens, to the undulating facade of La Pedrera (otherwise known as Casa Milá), to the natural forms of Casa Battló, each of the Gaudi houses brings something new to discover and admire. But not everyone realises that, when night falls, they offer even more surprises.
In the summer months and into autumn, groove on down to Casa Battló's 'Magic Nights' - live music concerts, complete with a glass of Cava, on the dragon roof terrace. Choose the date for your favourite genre, from pop, rock, jazz, blues or flamenco.
Just a few minutes further along Passeig de Gràcia, be wowed by 'La Pedrera - the Origins', a kaleidoscopic, audiovisual show projected onto the building's unique rooftop. Explore the Flower Courtyard, Whale Attic and other rooms, accompanied by a special soundtrack, lighting and projections that equate this architectural journey with the origins of life. End your evening on the awesome Warrior Rooftop, with more Cava and complimentary confectionery.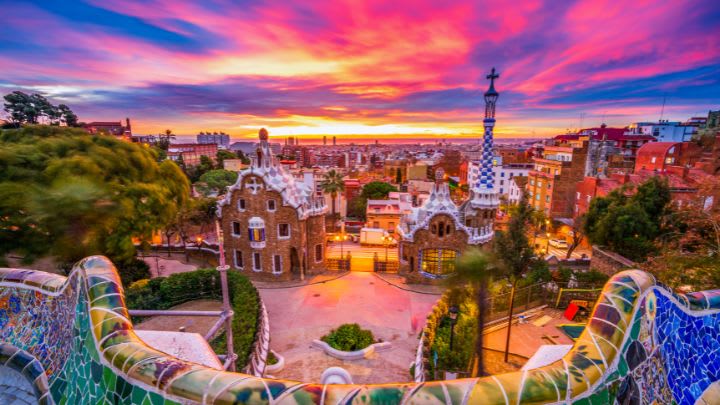 See the sunset
From the soaring spires of the Sagrada Familia to the distant hills, there's no doubt that Barcelona is one of Europe's most photogenic cities. And there's no better time to snap the perfect selfie or scene than at golden hour. As the sun dips down, make sure you're well placed for some of the best viewpoints in Barcelona.
Parc Guëll is a must-do destination at any time of day but if you time it right, you can enjoy its colourful mosaics and amazing views just as the evening glow falls over the city.
Alternatively Tibadabo, with its towering church and traditional amusement park is another great day out and a fabulous place to take in the twilight.
A slightly better kept secret, though increasingly popular for couples looking for a romantic retreat, the Bunkers de Carmel (not actually bunkers but abandoned anti-aircraft defenses lefotover from the Civil War) is one of the best places to see the sunset in Barcelona. Catch the 22 bus to the end of the line after which it's just a short climb to this incredible birds-eye view of the city.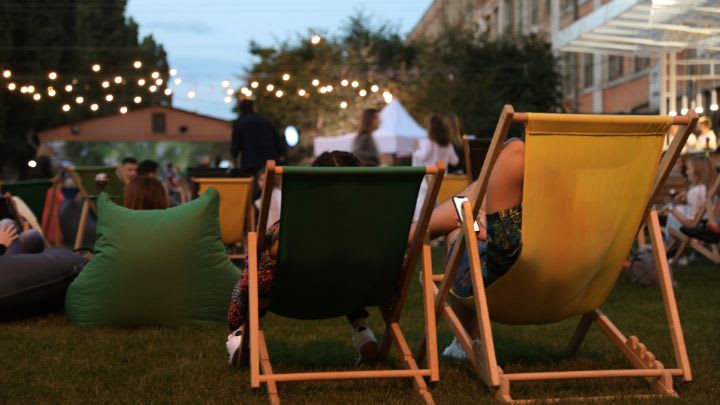 Sala Montjüic outdoor cinema
As well as offering loads to do and see all day long, Montjüic mountain is another (literal) top spot for spectacular sunsets. Plus, in July and August, don't miss the Sala Montjüic open-air cinema nights - a great mix of classic favourites and new releases (all in their original language with Spanish subtitles). Check the online schedule, bring a blanket (or rent a deckchair) and pack your drinks and picnic (or buy at the bar.)
Tickets are available online or from Montjüic castle; they go on sale at 8.30pm so be there early for a ticket and a good spot. Enjoy live music from 8.45pm, with the main feature at 10pm.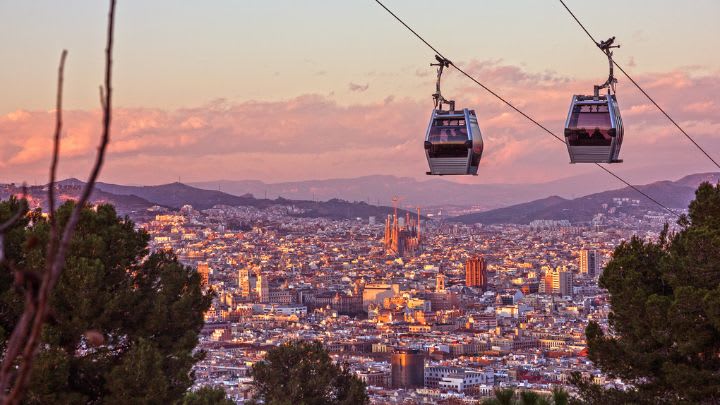 To get there, take the Funicular de Montjüic to the base station for the Telefèric de Montjuic cable car, then glide over the tree tops for an unbeatable view of the city, the port and the sparkling Mediterranean. The cable car runs until 9pm in the summer months (6pm in winter, 7pm in March, April, May & October). Shuttle buses return to Placa d'Espanya after the feature.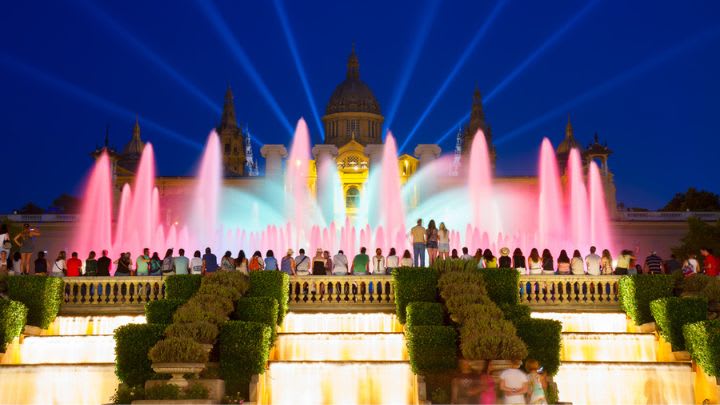 Magic Fountains
At the foot of Montjüic, in front of the Palau Nacional, the Magic Fountains are one of Barcelona's most beloved night-time attractions, built for the 1929 International Expo and restored for the 1992 Olympics. Join the party atmosphere and the thousands of people who gather on the steps of the MNAC museum to watch the cascading fountains, accompanied by a music and light show. From June to September shows take place Wednesday to Sunday around 9.30pm - but for the rest of the year just Thursday, Friday and Saturday at 9pm. Two shows a night last around 20 minutes, with a short break in between.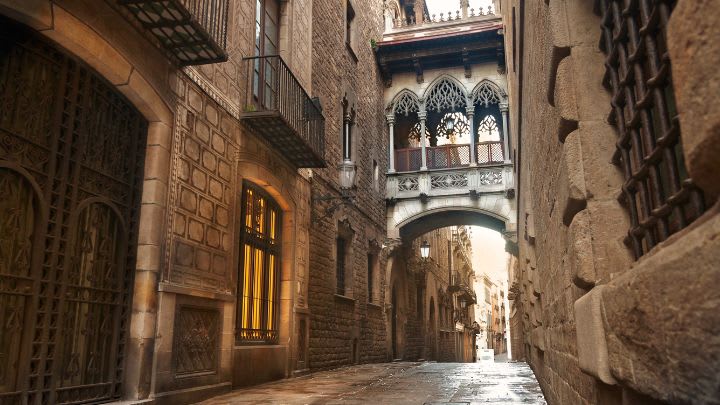 Evening family fun
There are plenty of things to do in Barcelona for all ages but if you're looking to entertain older kids and teenagers, self-guided murder mystery tour Murder By the Cathedral is an intriguing daytime or evening activity. According to a story set in 1914, a local VIP has just been reported missing and it's up to you to find them. Available until 10pm Monday to Saturday, explore the twisty streets of the Gothic Quarter whilst following the clues and completing tasks, to solve the mystery.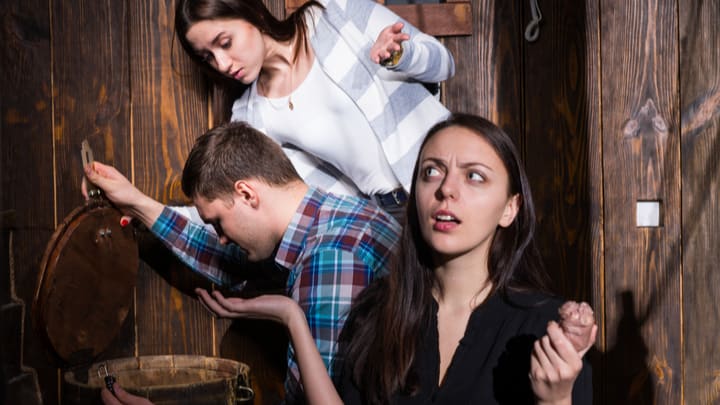 Whatever your age, if problem-solving float your boat, another option is to challenge yourself to an escape room. Choose from three fiendish stories at Escape Hunt Barcelona - The Mystery of Gaudi, The Vampiress of Barcelona and School of Thieves - all available in Catalan, Spanish, English and French. Just two minutes from the Sagrada Familia and open until 8.30pm, it's a great way for groups or families to get the evening going as you race the clock to make your escape.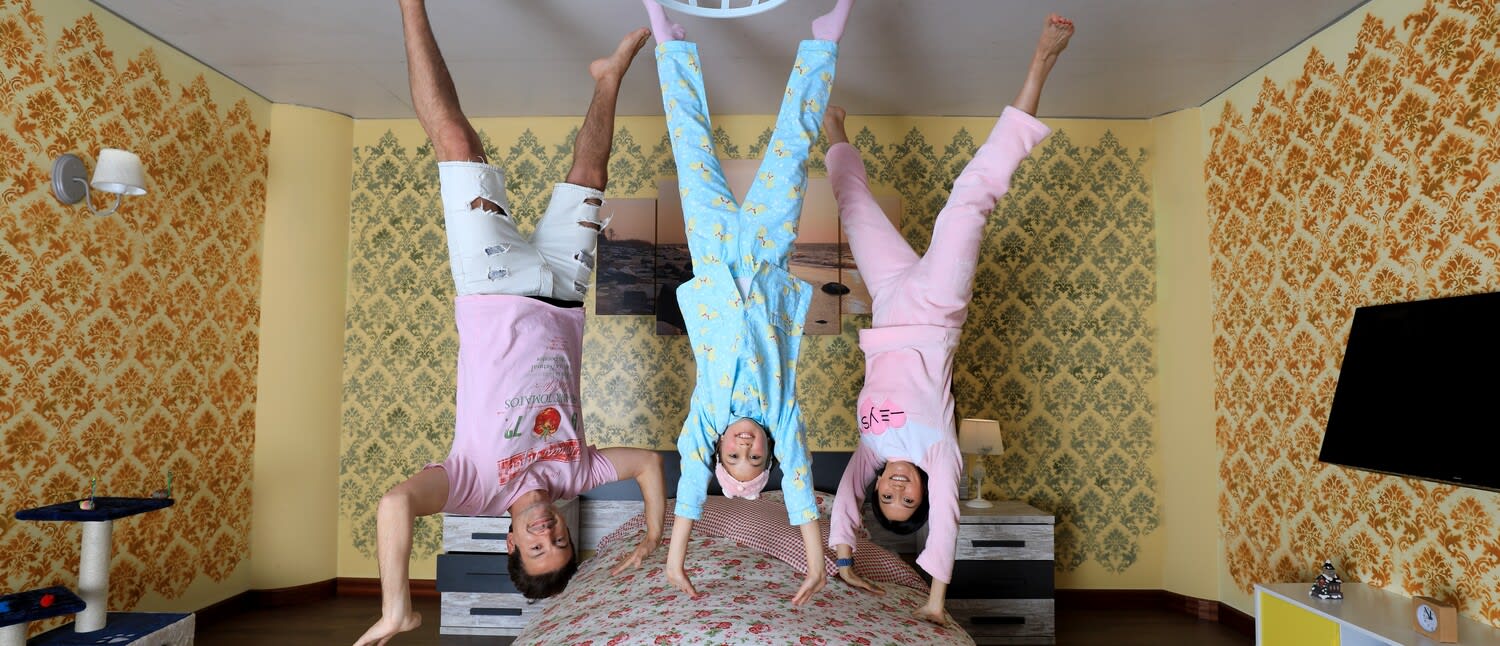 For less stress but still lashings of laughs, maybe round off your day at the Big Fun Museum (the clue's in the name!), open until 7pm (9pm on Saturdays and public holidays.)
Take a break from reality as you explore the Giant's House and the Topsy Turvy House and admire artwork made from fruit and veg. At the neighbouring Museum of Illusions you can immerse yourself in 3D paintings and snap dreamlike selfies as you escape zombies, stroke a dinosaur and get beamed into space! It must be night-time because you're surely dreaming?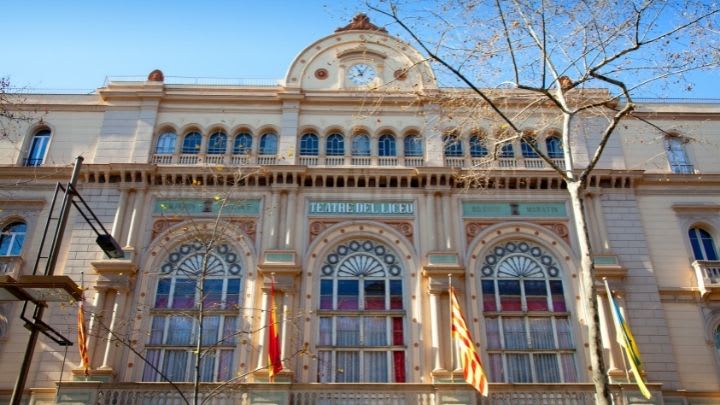 Catch some culture
Back down to earth, if you're looking for a culture fix, consider catching a concert at the Theatre Liceu, one of the largest opera houses in the world, located on La Rambla. Check out the programme for everything from opera to ballet to pop gigs. Despite being gutted by fire not once but twice, in 1861 and again in 1994, the Gran Teatre del Liceu reopened in 1999 and since then has welcomed some of the most famous classical singers of recent years. Marvel at the magnificent foyer, the dazzling hall of mirrors and the state-of-the-art auditorium at an evening gig, or on one of the daily guided tours.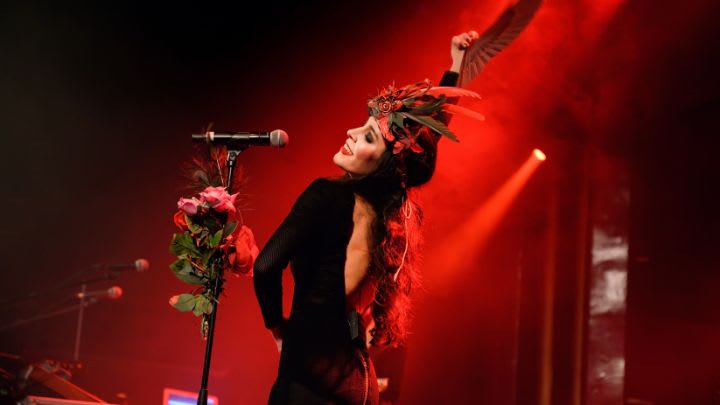 Get a Flamenco fix
Or whirl straight into the Spanish culture at a Flamenco evening! Spanish guitars, stamping feet, swirling dresses and castanets combine in a dramatic mix of music and dance. Drop by one of Barcelona's renowned 'tablaos' (the name both for the venue and the floor on which the performance takes place).
After a day exploring the cultural, historical and retail opportunities at replica village Poble Espanyol, perhaps stick around there for the Tablao Flamenco de Carmen, where light tapas or a full dinner menu accompanies the entertainment. Alternatively Tablao Cordobes on La Rambla is a favourite of both locals and tourists, with up to five shows a night in peak season. You can choose a ticket that also includes a pre-show buffet dinner and drinks.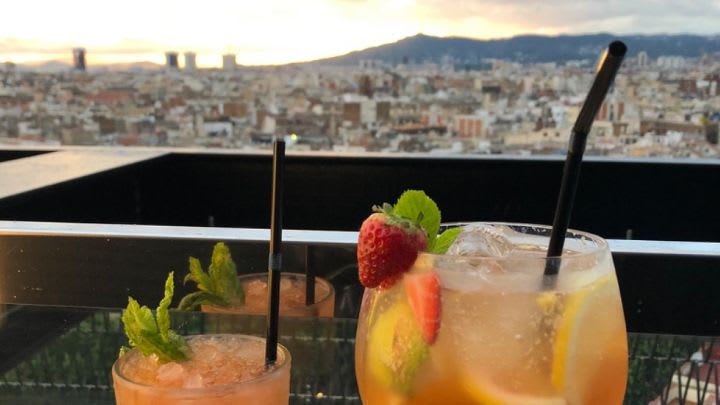 Best cocktails in Barcelona
If you're looking to be shaken - and stirred - by your Barcelona night out, you'll be happy to know that the city is packed with super-cool cocktail bars and rooftop retreats.
Check out Dr Stravinsky in trendy El Born, for unique cocktail creations served in a chemistry lab. Or visit the Funky Sips 'Drinkery House' which is featured on the list of the world's 50 best bars. Bobby's Free, a 'secret' bar hidden behind the facade of a barber's shop is billed as Barcelona's most clandestine cocktail venue (hit the website to discover the latest incarnation of its constantly changing password!)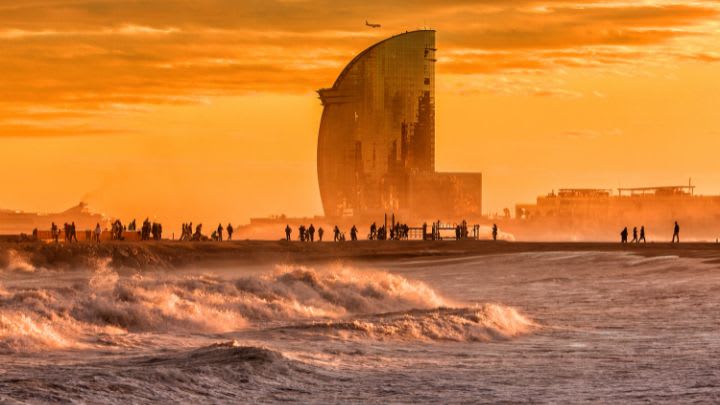 Best rooftop bars in Barcelona
For a real taste of the high life, book in advance to take a tipple on the stunning rooftop terrace of the Hotel Ayre Rosselon, directly across from the Sagrada Familia and offering possibly the best night-time view of that gaudy Gaudi extravaganza. You'll find another breathtaking view of those inspiring spires from the panoramic terrace of Hotel Colon (which doesn't take reservations).
The stylish Sky Bar at Grand Hotel Central is open to non-residents after 8pm for food and cocktails and boasts an infinity pool that appears to cascade towards a view of the whole city. For a magical 360° panorama, treat yourself to Terrat at the Mandarin Oriental, which serves amazing Peruvian food, or take the lift to the 360° terrace at the Barcelo Raval Hotel for classic cocktails, tapas and live DJs on summer weekends.
Down at Barceloneta beach you can't miss the W Barcelona Hotel (more locally known as the Hotel Vela (or Sail Hotel), the conical shaped building that turns blue and red at night. Ride the lift to the Eclipse Bar on the 26th floor to dance the night away, look out over Barceloneta beach and watch the city's twinkling lights come to life.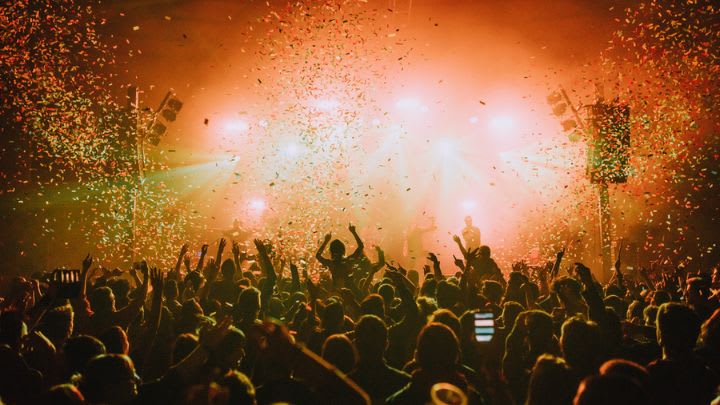 Best clubs in Barcelona
If bedtime isn't any time soon, Barcelona gives you plenty of options to party all night.
Plaza Real is home to famous clubs like Sidecar and Jamboree, playing dance, hip hop, funk and more, whilst in fashionable El Born, Clubhaus is a bar-restaurant and adult playcentre (think karaoke and table tennis) and nightclub across three floors.
In edgy El Raval you'll find more legendary clubs like Moog (famous for tech DJs) and Sala Apolo which has a different vibe every night of the week, via indie, pop, urban and electronic. On the far side of town, classy Otto Zutz is where stylish locals go for hip hop, R&B, commercial and house hits. Or, if electro-tech is your scene, get along to Sala Becool.
One of the best known Barcelona nightclubs is Sala Razzmatazz. From the techno temple of The Loft, frequented by famous international DJs – to the cheesiest rock, pop and disco, five frenetic rooms and more than 10 DJs will see you through until dawn.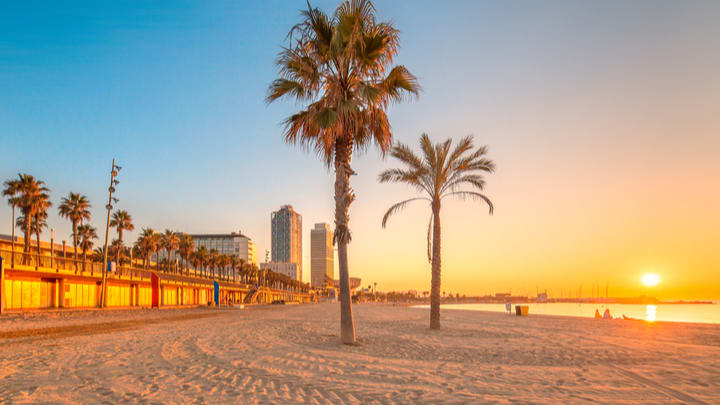 If you're feeling upmarket, dress to impress and jump in a cab to the Barcelona beach clubs around Port Olimpic where the famous hot-spots stay open until 6am. Famous club chain Pacha needs no introduction with its sleek white interior, stunning beach view and ability to attract the very best international DJs. Meanwhile, thanks to its huge beach terrace, chocolate fountain and capacity for 3,000 international party people, EDM empire Opium has been billed as Barcelona's best club. Shall we stop yet?
Whether you're partying all night or exploring all day, choosing an All-Inclusive Pass or Explorer Pass is the easiest way to sightsee and save. Enjoy planning your next adventure - with Go City.