History, art and culture
Family friendly
Trip inspiration
Shows and events
tkuglen
Things to Do in Boston When It's Hot Out
There's no better time to talk about things to do in Boston on a hot day. One of the most fascinating things about Boston, especially for tourists, is the extreme range in temperature. Fortunately, no matter the season or the weather, you'll find plenty to do in the Hub with diverse Boston attractions that cover a wide span of entertainment. Here are some of our favorite things to do in Boston when it's hot out:
Go on a Cruise or Whale Watch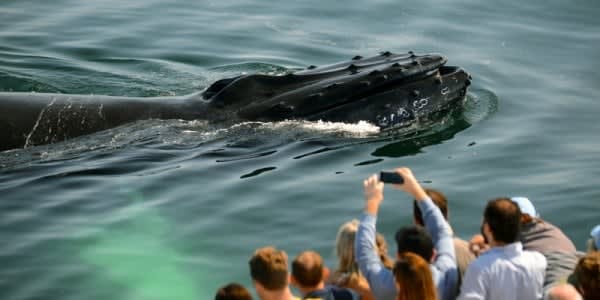 It's no surprise that the Harbor serves as a sort of sanctuary in the summer; the cool breeze comes off the water, you can enjoy watching the activity on the water, or get out end enjoy it for yourself aboard one of the many cruise options available.
At the waterfront, you'll find a ton of options for getting out on the water - the perfect hot day in Boston activity. A few of our favorites are:
Take an MBTA ferry out to any of the eleven Boston Harbor Islands, each with their own distinct geographical and historical features.

A Historic Sightseeing Cruise around the harbor is a great option if you want to be in the know. An hour round trip with a knowledgable guide will tell you all about how Boston's vibrant harbor and port has come to be what it is today.

A whale watch is a great way to get out on the water and learn about some of the local sea life. Be on the lookout for humpback whales, finback whales, minke whales, white-sideddolphins, and numerous other marine creatures that live in the Atlantic.

The Boston Duck Tour is an iconic Boston attraction in itself. Hop on board near the aquarium and enjoy a part-on-land, part-in-the-water guided tour of Boston - a fun and unique introduction to the city's history and culture!
New England Aquarium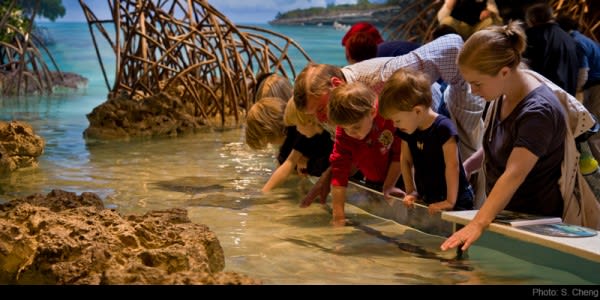 Located right near the departure point for the cruises mentioned above, the New England Aquarium is another favorite thing to do in Boston on a hot day because it's right by the waterfront and offers a temperature-controlled respite from the heat.
Kids and adults alike will enjoy the touch tank feature right when you walk in. Pet stingrays as they glide by the edges of the tank and watch them swim around their habitat. Next, make your way into the main exhibit to see penguins waddling and diving into the waters - you might even catch them during a meal time.
Make your way up the massive coral tank in the middle of the aquarium where you'll see large fish, sea turtles, and more swimming around. Be sure to peel off from the main path and check out the many exhibits on the way up, including octopi, pirhanas, amphibians, and more.
Visit an Art Museum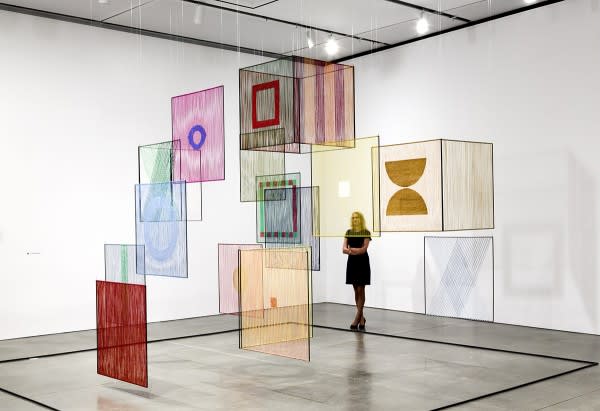 When it's simply too hot to be outside, visit some of Boston's world-class art museums (and enjoy the AC!).
Museum of Fine Arts
The Museum of Fine Arts is a large museum that houses nearly half a million works of art from around the world spanning several centuries.
You could easily get lost in this museum and spend hours exploring the many exhibit halls: American, European, and Asian Art, Art of African and Oceania, The Ancient World, Contemporary Art, Photography, Prints and Drawings, Musical Instruments, Textiles and Fashion Arts, and Jewelry.
However, if you only have an hour or two to spare, make sure you head to the Art of the Americas wing, featuring 53 galleries of American art from pre-Columbian times through the twentieth century.

Institute of Contemporary Art
If you're more interested in contemporary art and culture, head to the Institute of Contemporary Art, which provides an interactive environment where studio art, performing arts, film, music, and just about every type of media intersect.
As part of the permanent collection, innovative and influential artists such as Frank Shepard Fairey have full galleries on display.
As an added bonus, the Institute's award-winning architecture features a huge outdoor space that overlooks the waterfront and offers some of the best views of the Boston Harbor and skyline.

Isabella Stewart Gardner Museum
Isabella Stewart Gardner Museum is one of the most unique Boston attractions.
This 1902 house-turned-art-museum is a work of art in itself and provides the ultimate backdrop for viewing an impressive collection of work from the masters (Rembrandt, Michelangelo, Rafael, Botticelli, Degas, and many more). The galleries surround a stunning courtyard in the center of the house, which is lush with vegetation.
If the Isabella Stewart Gardner Museum sounds familiar to you, it might be because it's known as the site of one of the biggest art heists in American history! Back in 1990, thirteen pieces of art were stolen (including a Vermeer and a Rembrandt) by a pair of thieves disguised as police officers. Empty frames still hang in the galleries, in hopes they will someday be found and returned.
Skywalk Observatory
Learn a little about Boston's history and then take in sky-high views of its changing skyline from the 50th floor of the Prudential Center.
You'll get to explore hands-on exhibits and walk around to see 360-degree views of the city. Conveniently located in the Prudential Center among lots of popular name-brand shops, it's a fun activity to add to your Boston itinerary when it's hot outside because you can poke around the shops of the famous Newbury Street before heading in for some skyline views, a little souvenir shopping, and an Italian-style lunch at Eataly.
How Do You See the World? & The MappariumTM Experience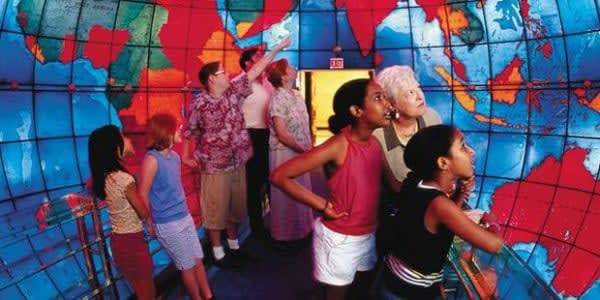 One of Boston's most unique attractions, How Do You See the World? & Mapparium Experience lets you step into the center of the world (literally!) to walk across a bridge through a 3-story stained glass mapparium globe.
Journey across the earth and learn how the world has developed since World War II in this incredible eye-opening exhibit. Take a look at how the world has changed through significant events in human rights, scientific breakthroughs, exploration and various other fields.
In addition to the mapparium, you can learn all about Mary Eddy's fascinating life and see the historic Publishing House Lobby.
Harvard Museum of Natural History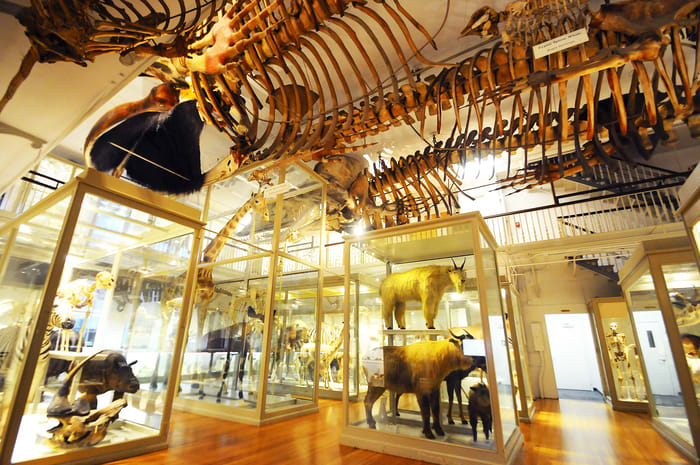 The Harvard Museum of Natural History is the perfect place to visit to keep you out of the heat of the day.
Home to dinosaurs, insects, meteorites, minerals and much more, you'll easily while away the hours at this fascintating museum. Located at one of the most prestigious universities in the world, you'll find over 12,000 species of plants and animals at this mind-blowing museum.
Be sure to check out which exhibits are on display during your visit, there's sure to be something new and exciting for you to explore!
Save on admission to Boston's top attractions
There's no shortage of things to do in Boston when it's hot out, and the suggestions above are just some of our favorite activities. Make sure to check out our passes and see what works best for saving on your next vacation to Boston!