New Year's Eve in Cancun
Are you heading to Cancun for NYE this year? Check out our picks of the best ways to spend New Year's Eve in the city and make it one to remember. From daytime splashes to nighttime parties, we've got you covered.
Including:
Is Cancun good for New Year's Eve?
Is Cancun busy during New Year's?
Can you swim in Cancun in December?
Things to do before New Year's Eve in Cancun
Things to do on New Year's Eve in Cancun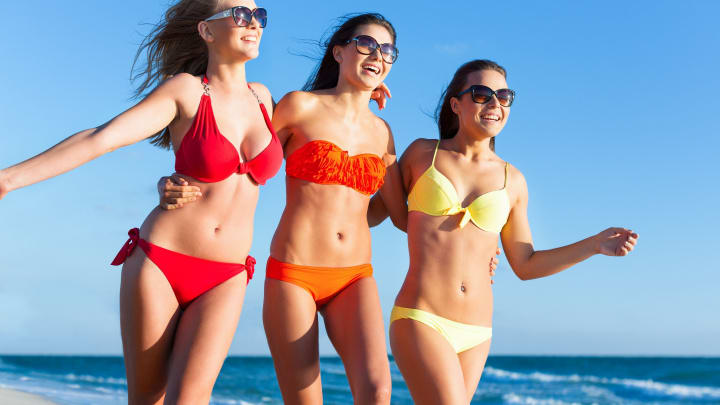 Is Cancun good for New Year's Eve?
Cancun is a hugely popular spot - especially for tourists - over the New Year. Could they all be wrong? Perhaps. But would they keep coming back, year after year, to experience New Year's Eve in Cancun? Probably not. So, yes, you'll have a damn good time if you choose to go.
Is Cancun busy during New Year's?
However, due to Cancun's popularity on New Year's, you'll be sharing the sunny spotlight with many a traveler. This works both for and against spending New Year's Eve in Cancun. If you want to rub shoulders with like-minded, likely English-speaking individuals, you're in luck. However, if you were hoping to avoid massive crowds and queues, that's not going to happen. Due to Cancun's peak weather season landing from November - March, NYE just happens to be smack bang right in the middle of it.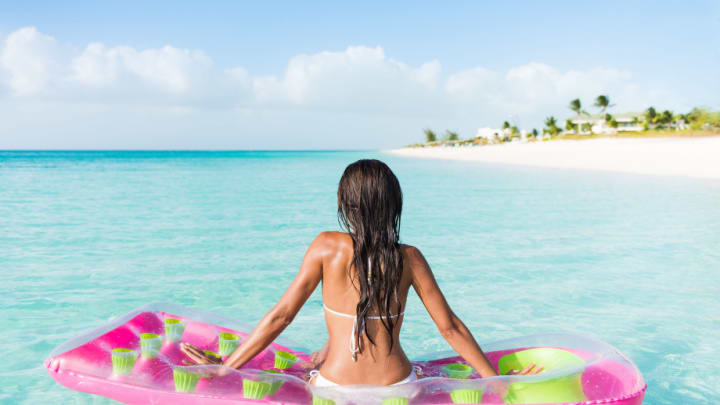 Can you swim in Cancun in December?
You sure can! The water over New Year's Eve is as warm as anything in Cancun. You'll be more than comfortable swimming, snorkeling, diving, or any other number of water-based activities. How warm? Well, the average sea temperature is 80°F. So, yeah, warm.
As with most New Year's Eve celebrations, festivities in Cancun don't tend to kick off until the later hours, so you'll have the whole day to make the most of your trip! With that in mind, check out our picks of the best things to do before New Year's Eve in Cancun!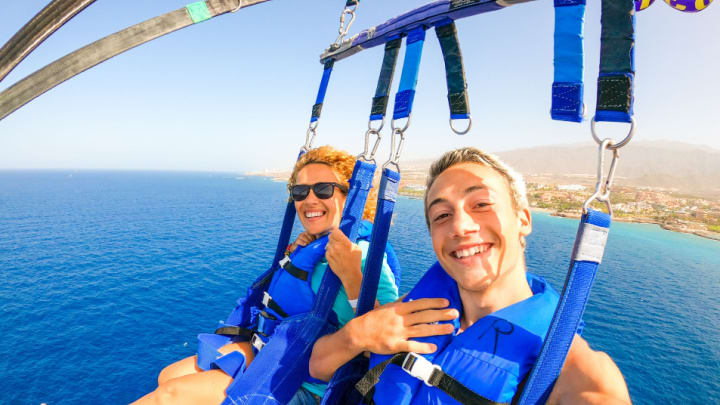 Speaking of warm weather, why not make the most of the day before the night and go parasailing? Whether you're brand new to it or a seasoned veteran, you'll be taken care of.
Your ride lasts over 10 minutes, and you'll be decked out in state-of-the-art safety equipment. And, with a walkie-talkie in hand, you'll be in constant contact with the captain of the boat if you need to speed up or slow down. After all that, and with your parachute pulled, you'll soar into the sky and experience some of the best views of Cancun around.
It's a great way to get your blood flowing before the evening's main event!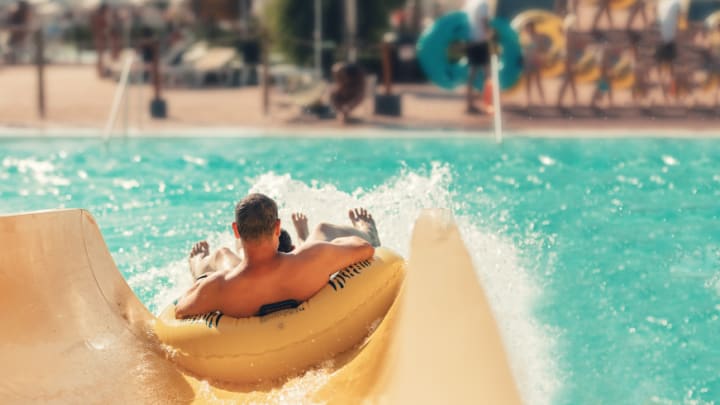 Sticking with the water theme, how about visiting a water-filled theme park before your New Year's Eve celebrations in Cancun? Ventura Park has got you more than covered.
With tons of waterslides, swimming pools, and other rides, you'll have a blast at arguably Cancun's best waterpark. For your white-knuckle spills, hit up Wet n' Wild World, where you'll find the park's best splashes. Wave pools, slides, rafting, and more relaxing poolside opportunities. Fancy drier entertainment? Aahventura World features a tree-load of zip lines, rollercoasters, and rope-swinging fun. For the little ones, Fun World focuses on things for them, but since you're spending New Year's Eve in Cancun, we'll assume you've left them at home!
Make a splash, or don't, at Ventura Park, and cool off before the party begins.
Right, that's enough pre-game - let's talk about the main event! Read on, and discover our picks of the very best New Year's Eve entertainment in Cancun!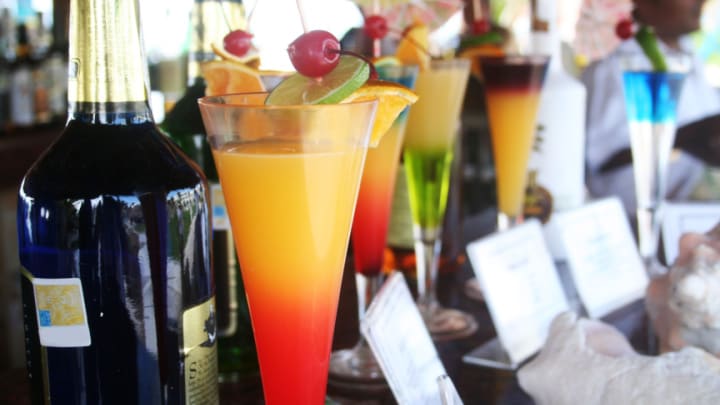 There are a ton of NYE events in Cancun. Too many to mention. But will any of them offer you a free bar for the whole night? No, they won't. So, why not hit up Congo Bar and have a night of free drinks and entertainment on us? You are very welcome.
Pick from beers, wines, cocktails, and spirits, and ring in the new year without breaking the bank. And, with tons of entertainment on offer thanks to special DJs spinning anthems that'll make you jump, go-go dancers kicking up a storm, and plenty of conga lines flowing and elaborate dress-up gear to try on, you'll have a night to remember.
Just remember to drink plenty of water through the night so you don't feel awful the next morning.
Of course, New Year's Eve isn't all about partying. For some, it's a time to spend with our loved ones, away from the flashing lights and throbbing bass of the club scene. If you're planning on making your New Year's Eve in Cancun a romantic one, why not hit up this romantic dinner cruise and get a slap-up meal while you're at it?
This 2.5-hour Cancun cruise includes a multi-course dinner with appetizers, dinner, drinks, and plenty of tempting desserts. Meat eaters and veggie lovers are equally taken care of, with steak and vegetarian options depending on your preference. Then, when your meal is over, you can have a few more drinks at the open bar on board, enjoy the dulcet tones of the live saxophonists, and admire the serene skyline reflecting on the water as the clock strikes midnight.
As far as romantic nights go, it doesn't get much better than this.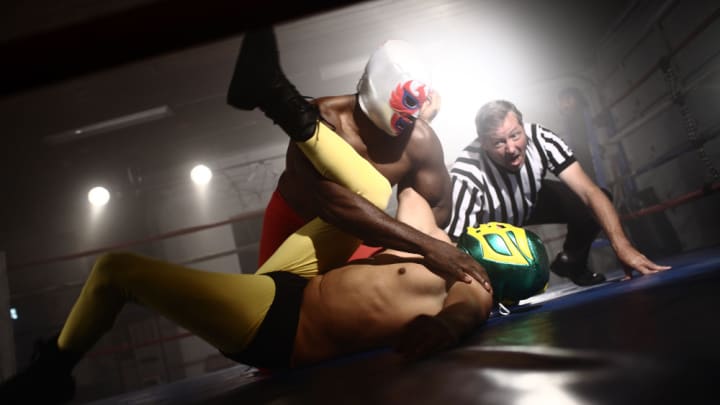 Or, if you're looking for something more quirky and unusual this New Year's Eve in Cancun, why not hit up a Lucha Libre show and discover the joys, laughs, and tears that make Mexican wrestling one of the most captivating sports on the planet?
Kick things off with a heaping of tacos filled with all your favorite ingredients, complimented by delicious, refreshing Mexican cerveza - that's beer to you and me. Then, when you've had your fill, skip the queue and witness the larger-than-life entertainment that can only be Lucha Libre. Extravagant masks, deep backstories, and brother backstabbing brother are just some of the many joys of this flamboyant fair.
And that's everything you need to know about celebrating New Year's Eve in Cancun! If you want vacation inspiration for the rest of your stay, check out Go City! With our All-Inclusive Pass and Explorer Pass, you can see all of Cancun's best bits for one low price.