Is Dubai Safe to Travel to for Tourists? - Answers to Common Questions About Dubai Tourism
Despite its allure and wealth of entertainment options, Dubai is oftentimes very unfamiliar territory for the uninitiated traveler. Vacationers without any experience in the Middle East may be quick to generalize from the images and stories that they receive only via word of mouth or the nightly newscast.
Many people may be concerned about traveling to the United Arab Emirates for a number of reasons, and often ask 'is Dubai safe to travel to for tourists?'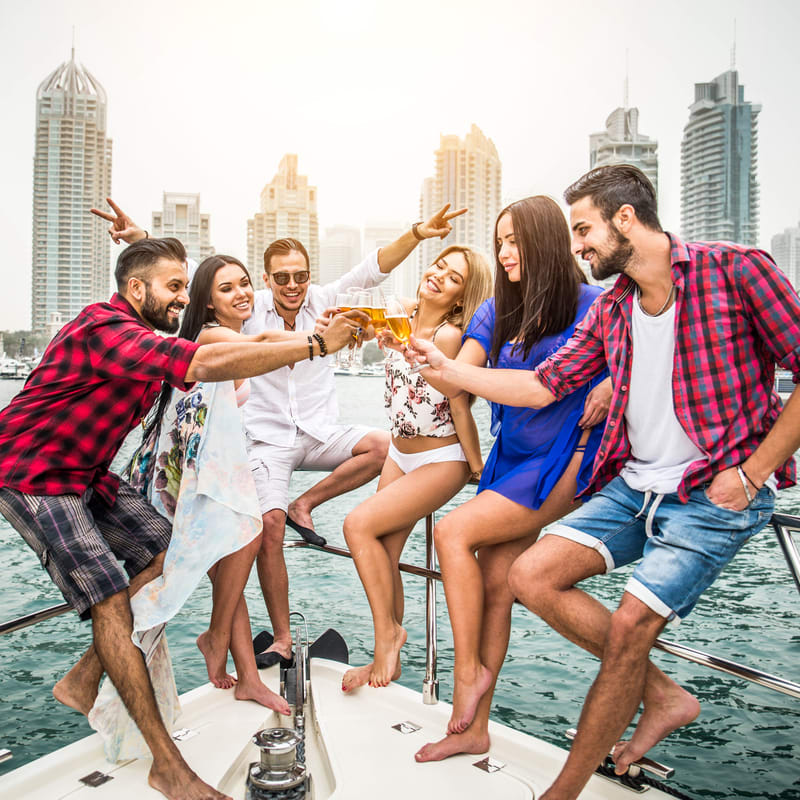 Yes, Dubai is safe for tourists.
Though the city is quite safe, tourists should still be alert in leaving their belongings or bags unattended, and they should be aware of their surroundings and continue to practice safe traveling skills throughout their visit as they would during a visit to any other big city.
Dubai is, in fact, one of the safest Middle Eastern cities for tourists. Its stricter laws mean that crime is kept to a minimum, and many tourists feel much safer in Dubai than they do in other parts of the globe. The crime rate in Dubai is much lower than comparable countries in other regions in the world.
Public transport in the city is clean, safe, and monitored, and traveling on it doesn't pose a threat to travelers.
Snippets from 'United Arab Emirates Crime and Safety Report: Dubai'
To help further alleviate any safety concerns you may have. we've highlighted information sourced from the United Arab Emirates Crime and Safety Report: Dubai, as found on the OSAC website.
Dubai Crime Threats
"The crime rate in Dubai is considerably lower than in most cities throughout the world of similar size." "Violent criminal acts are very rare, and most often occur in the third country national (TCN) communities."
Medical Emergencies & Police Response in Dubai
"For ambulance services, medical emergencies, police, and fire emergencies call 999. Ambulances are modern and staffed by trained paramedics."
"English-speaking operators are always available. Many international emergency phone numbers have been captured and added to Dubai's emergency call-in network with the understanding that in an emergency people tend to revert to familiar numbers, so should an American dial 911 during an emergency, the call will still be connected to Dubai Police and Emergency services."
"Dubai Police HQ and Emergency dispatch have a variety of language capabilities to serve the significant expatriate community."
"Identifying landmarks or businesses near the residence or location is essential in helping emergency personnel respond."
Road Safety in Dubai
"Vehicle accidents are relatively common. While most result in property damage and only minor injuries, serious collisions resulting in fatalities or serious injuries do occur." "Excessive speed, different driving patterns and practices by the diverse international community, and occasionally diminished visibility due to heavy fog are the most common causes of the more serious accidents."
Public Transportation in Dubai
"The color of the taxicab's roof indicates a specific company. Most cabs are tan except for the roofs, which can be red, blue, green, yellow, or pink (female drivers only, in respect of female passengers)."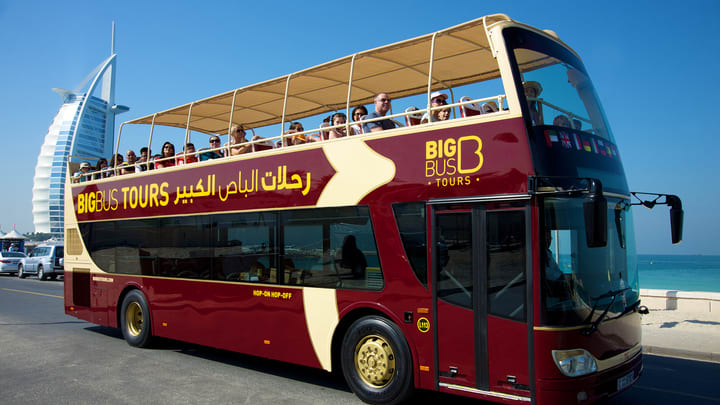 Requirements for Visas
Tourism is a major focus of the Dubai government. Therefore, travel into Dubai is quite straightforward in an effort to attract the optimal number of tourists.
The city offers free 30-day visitor visas on arrival with no previous requirements to passport holders from a variety of countries, including the United States, the United Kingdom, Japan, Ireland, Canada, Australia, and New Zealand. Passport holders from the European Union are eligible for multiple-entry 90-day visitor visas.
A Melting Pot in the Middle East
The United States may be a melting pot, but the United Arab Emirates (UAE) and its largest city, Dubai, is the modern equivalent of a multicultural nation.
Dubai is one of seven emirates that make up the UAE, and it has quickly emerged as a global hub for business, transport, and culture in the region. At the turn of the 20th century, Dubai was growing in popularity as a trading port for nearby Iran, and it became an important stopping point for many foreign traders and business people. The city used the revenue received from trading ventures to invest in building infrastructure to firmly establish itself as a developed nation.
By the time oil was discovered off the shores of Dubai in the late 1960s, it was already on its way to becoming an active and populated city. On December 2, 1971, Dubai ratified the Act of Union of the United Arab Emirates along with five other emirates: Abu Dhabi, Ajman, Fujairah, Sharjah, and Umm Al Quwain. The UAE's seventh emirate, Ras Al Khaimah, joined the Union the following year.
To ensure the development and growth of their new nation, the ruling party of Dubai decided to open its doors to the world by offering work visas, incentives for new businesses, and tax breaks for residents and companies. Today, fewer than 15 percent of Dubai's population are native Emiratis, while the majority, 85 percent, comprise a cornucopia of immigrants from all corners of the globe, bringing with them numerous religions, cultures, and languages. They make up a unique population of citizens who have all come to Dubai in search of economic opportunities, business growth, and cultural development.
Dubai is a safe, diverse, developed, and bustling metropolis with boulevards crowned by looming skyscrapers, shiny residential buildings, and five-star hotels.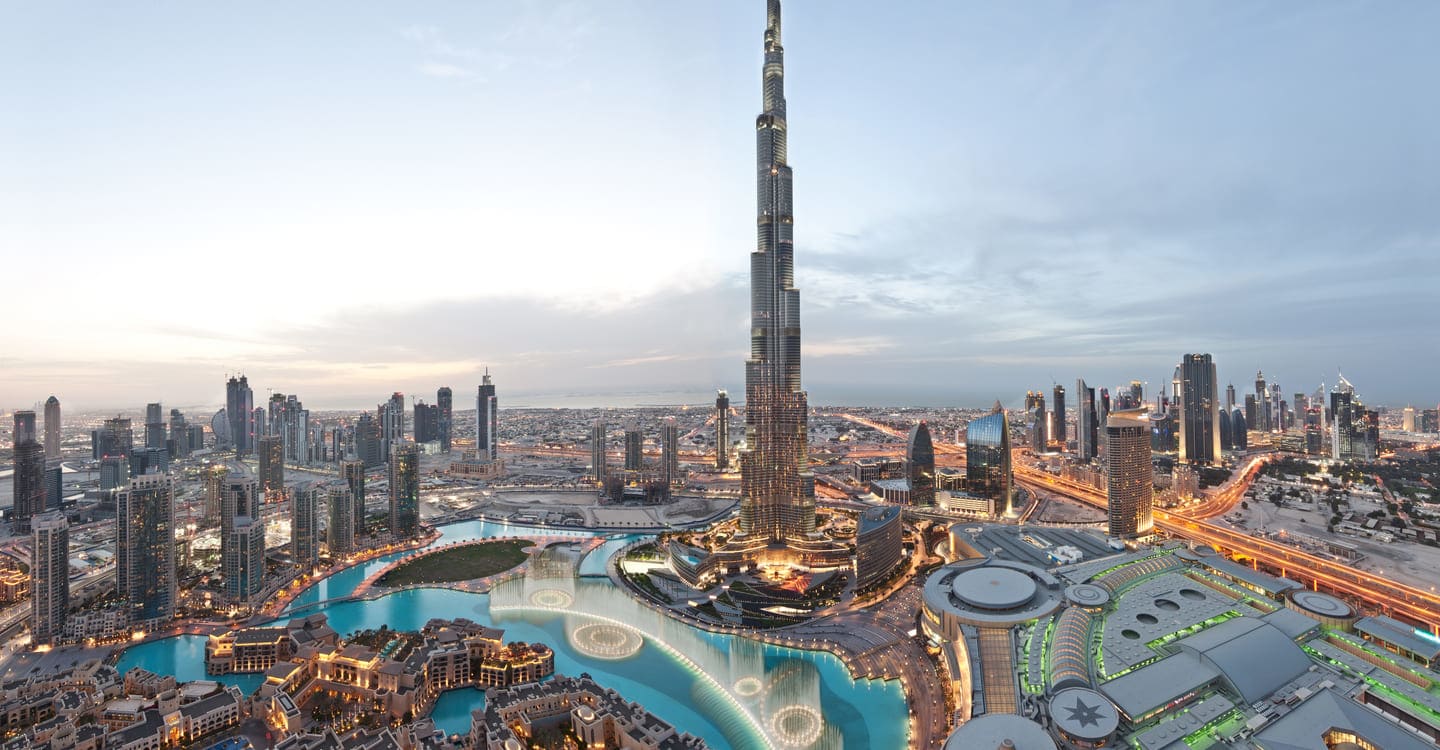 A Chorus of Languages
Though Arabic is the official and national language of the UAE, a multitude of foreign languages are regularly spoken in the streets. English is a dominant language, and all signs, directions, and other materials are also published or spoken in English as well.
Other major languages you might hear in Dubai include Hindi, Urdu, Malayalam, Tagalog, Chinese, Persian, Pashto, and Punjabi. Being a tourist in Dubai, however, doesn't really require any knowledge of Arabic or other languages in addition to English.
Hotels, restaurants, shops, and other attractions offer English-speaking staff and assistance. In the same manner, law enforcement and other Dubai safety officers are also trained English speakers and are able to assist tourists.
Respect for Islamic Law
Islamic law is followed in Dubai, but often, certain leniency is granted for non-Muslim adults. Pay attention to the season in which you plan to travel to Dubai to be aware of any religious or cultural observations that might impact your visit.
While drinking alcohol is strictly a no-go for Muslims in Dubai, adult non-Muslims are indeed allowed to consume alcohol in licensed venues such as hotels or private homes whose owners have alcohol licenses. As long as visitors to Dubai abide by the local customs and have respect for citizens of the UAE, they typically do not have any problems while traveling within the country.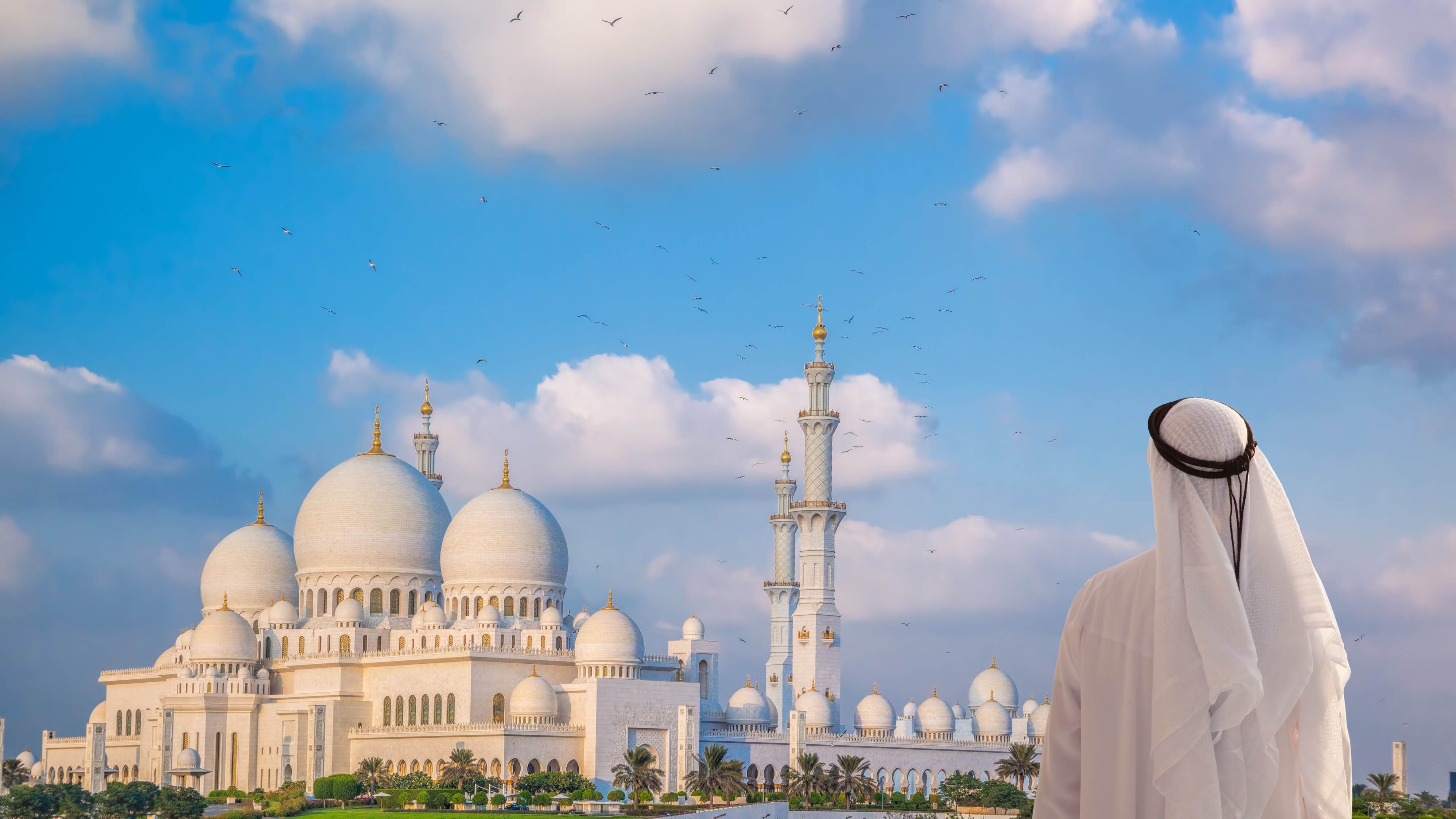 A City Worth Exploring
With just a little background knowledge and a consideration for local customs, Dubai can be extremely safe and a wonderful and rewarding place for visitors.
It represents a beacon of innovation, and it's a global gateway for the world's population through its leading attractions, shopping destinations, and architectural achievements, while its hotels, resorts, and spas offer places of peace and relaxation to recharge your batteries. It is certainly a city worth seeing.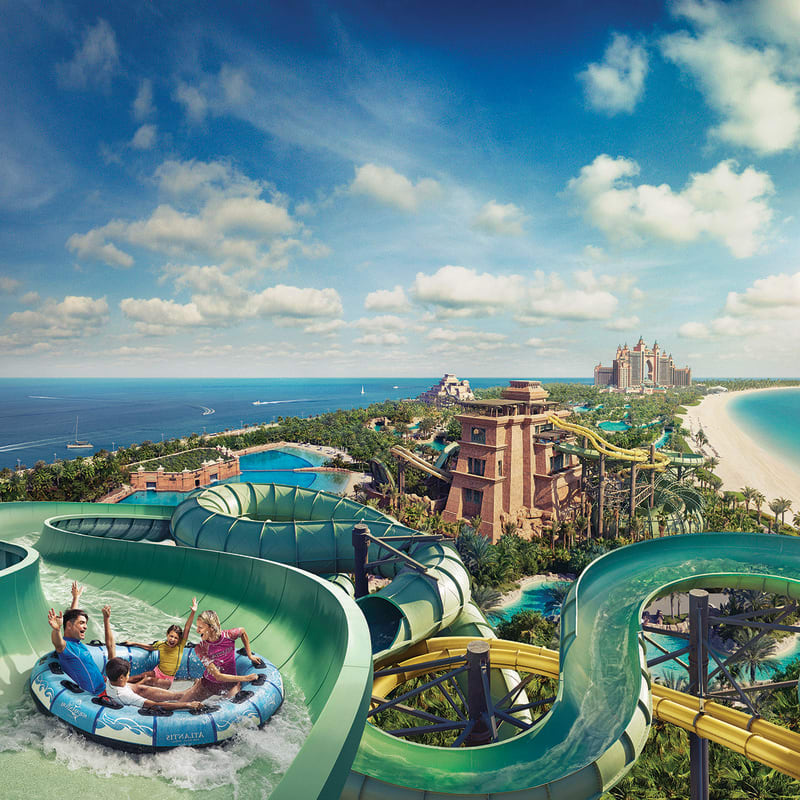 Save on Attraction Admission During Your Visit
If you're planning a trip to Dubai and are hoping to see some of these world-class attractions, consider picking up an All-Inclusive or Explorer Pass. You'll make great savings on combined admission prices vs. paying at the gate for top attractions. See all available attractions, passes, and prices: Learn more. The pass includes admission to dozens of popular activities and attractions.