Trip inspiration
Shows and events
Food and drink
Quizzes and fun
Dom
The 5 Best Halloween 2019 Events In Dublin
It's spooky o'clock. That can only mean one thing. The witching hour is upon us. Yes, Halloween is here. The best and only time of the year you should be wearing a funny hat. And if you're visiting Dublin, or simply a local who's stuck for things to do, you needn't fear. This is Halloween, after all. You are the fear. And, luckily for you, we've made this handy list of Halloween events taking place right in the middle of the city. So, without further ado, here are the best Halloween events in Dublin this year.
Vicar Street, Thursday 31st October
Fans of RuPaul's Drag Race will love this devilish drag show, as it features some of the biggest stars from the show. There will be 8 Queens of Halloween include Sharon Needles, Adore Delano, and Latrice Royale. They'll be dancing, singing, and lip-syncing the night away to disco bangers with a spooky slant. Frightfully fabulous.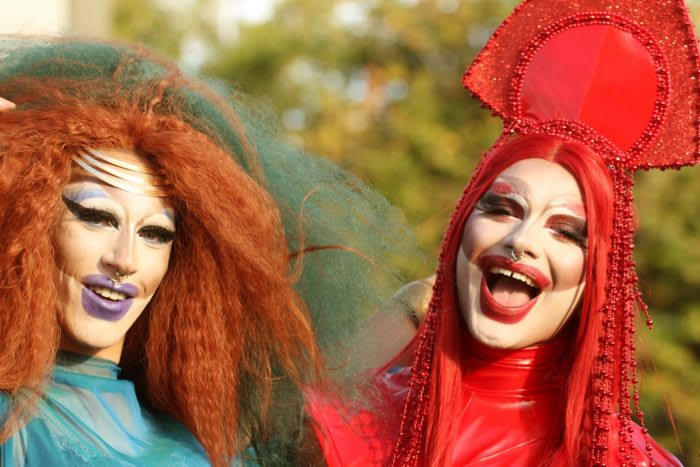 Tickets are from €49.20, and it's a 14+ event, though anyone under 18 needs to be accompanied by an adult.
Saved By The 90s
Workmans Club, Friday 1st November
There's truly nothing spookier than the Nineties. Middle partings, Spiffy jeans, and ear-bleeding Europop. So why not celebrate Halloween in Dublin with a nostalgic trip back to the horror days at Saved By 90s?
The drinks will be flowing, and the Nineties bangers will be moving the dancefloor. And best of all, the era is ripe for some truly horrific Halloween costumes. Expect plenty of denim vests, backwards dungarees, and...maybe people playing Pogs...in ZOMBIE makeup. The very thought brings a shudder. A spooky shudder.
Tickets are just €5, and it's an 18+ affair.
John's Lane West, Thursday - Sunday
Anyone who loves stories should check out Vaults Live. It's an immersive theatre experience, where tales from Irish history are acted out all around you. Literally. The 360-degree sets will have you looking over your shoulder, as lively actors in outrageous costumes reenact stories of Vikings, witches, and even Bram Stoker of Dracula fame.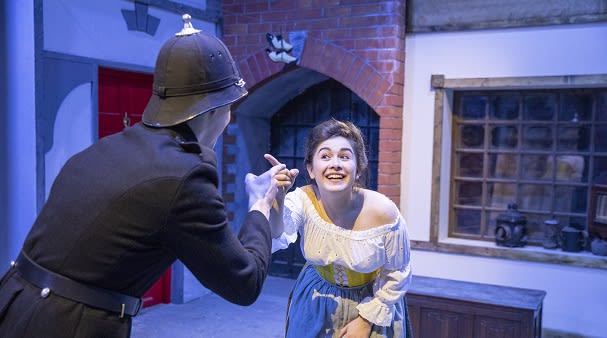 Expect state of the art lighting, special effects, and an experience to remember. And best of all, it'll please big and little kids alike.
Multiple locations, Friday 25th - Monday 28th October
Speaking of Stoker, he also has his very own festival right in the heart of Dublin. It's a celebration of all things ghoulish, ghastly, and otherwise spooky. Dracula is obviously a big part of that, it being Stoker's most well-known book, and arguably the most famous horror novel of all time.
So what can you expect? Well, live performances, screenings of some of the biggest horror movies around, and even seances. Over the course of 4 days you'll find adventure and face your fears. Dress accordingly. It's for all ages too, so even your little pumpkins can join in.
The Church, Sunday 28th October
To round off proceedings, we have something decidedly more adult. Mother, Dublin's party behemoths, are channeling EDM and all sorts of club bangers to wake the dead in the crypt beneath The Church - a restored, well, 18th Century church. SPOOKY.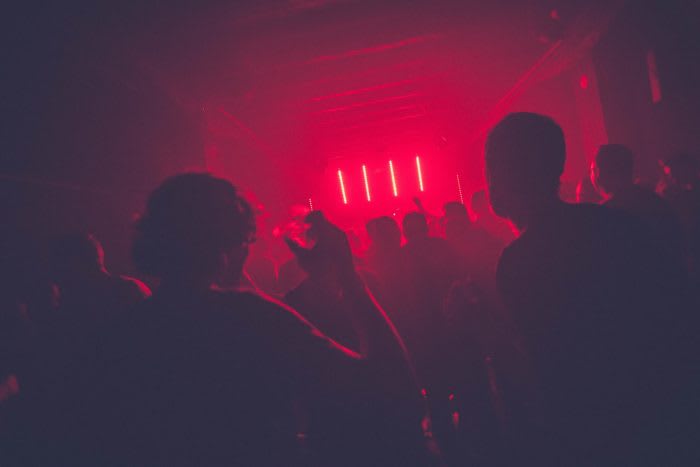 Undead drag queens, a load of reanimated actors, and Ghostboy setting the soundtrack for your spooky night of decadent dastardliness. What more could you possibly want on this all Hallows eve? Predictably, this is an 18+ event, and it runs from 11pm til 3am.
And those are our picks for the best Halloween events in Dublin this year! What are your plans for Halloween? Let us know below. And if that wasn't enough to chew on, how about you check out the best Dublin food markets while you're at it?