Seasonal travel
Tips and advice
Trip inspiration
stuart.bak
Las Vegas in January
Party season may be over but, while Sin City nurses its massive holiday hangover, there are still stacks of fun things to see and do here in the city that quite literally never sleeps. Bonus: it's less busy than usual, making the Strip and its many attractions much easier to explore. Dive in to our expert guide to discover why you should visit Las Vegas in January.
Visiting Las Vegas in January
Average Temperature: 48°F • Average Rainfall: 6 days/mth • Average Sunshine: 8 hours/day
Being one of the hottest cities in the States doesn't mean Las Vegas can't also get chilly, particularly at night when desert temperatures have been known to plummet as dramatically as Celine Dion hitting an unexpected bass note on stage at Caesars Palace. Daytime highs at this time of year are around 57°F which, to be fair, is pretty darn pleasant for January especially when compared to, say, New York. But you might still be left wondering if the locals you see wandering around in shirt sleeves and shorts have been hitting the sauce a little too hard over the holiday season. We recommend layering as a safe bet to cover all bases. Think jeans, top and light jacket during the day with maybe an extra jumper or even a scarf on the chillier evenings, especially if this is when you plan to stroll the Strip to see the Bellagio fountains in action, or the erupting volcano outside the Mirage which, spectacular though it is, is unlikely to warm you up much.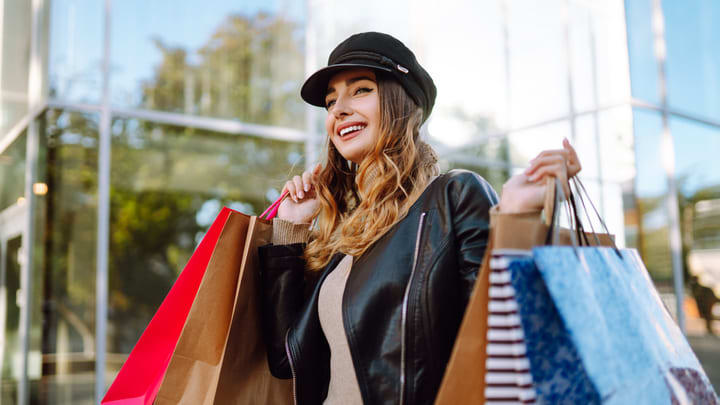 It's a great time to visit Vegas, for many reasons. Such as the January sales: you could easily spend days losing yourself in the supersize malls here (though your bank manager might not thank you for it). Then there are the casinos, restaurants and shows. As Las Vegas is way less busy this time of year, you'll likely find it much easier to get that reservation at Robuchon, or the best seats in the house for Cirque du Soleil. Flights into Vegas are also traditionally cheaper at this time of year, with most hotels lowering prices too, though note that you should expect a significant hike during the massive Consumer Electronics Show near the start of the month.
Things to do in January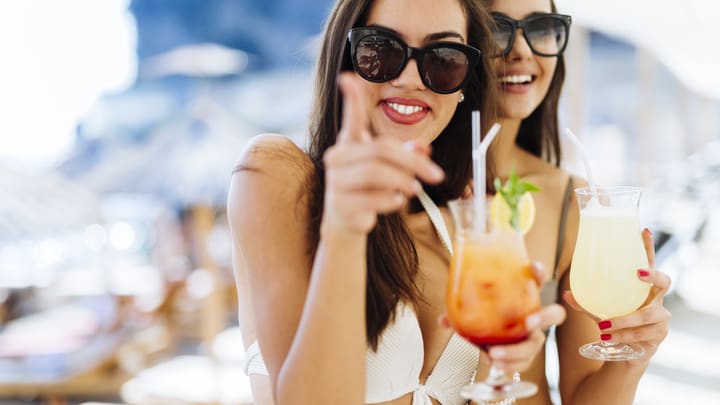 The holiday party season may be over, and pool season proper won't start until March, but that doesn't mean you can't still find yourself a daybed and chill with cocktails by the pool someplace. Many of the major hotels here have heated pools that remain open throughout winter. These include the main pool at the MGM Grand, the palm-fringed pool deck at ARIA, and Resorts World with its enormous pool deck and infinity pool overlooking the Strip. However, to access others including Mandalay Bay and the Cosmopolitan you'll need to be a guest, as day passes are unavailable.
From relaxing poolside to screaming your head off on some of the planet's scariest thrill rides, there's a January activity here to suit all tastes. Take a ride on Insanity, 900 feet above the Strip atop the Strat's SkyPod observation tower. Soar through the skies on the Fly LINQ Zipline. Loop the loop on the Big Apple Roller Coaster. Or try the relatively sedate (but no less terrifying) High Roller Observation Wheel – at 550 feet, it's the second highest on the planet.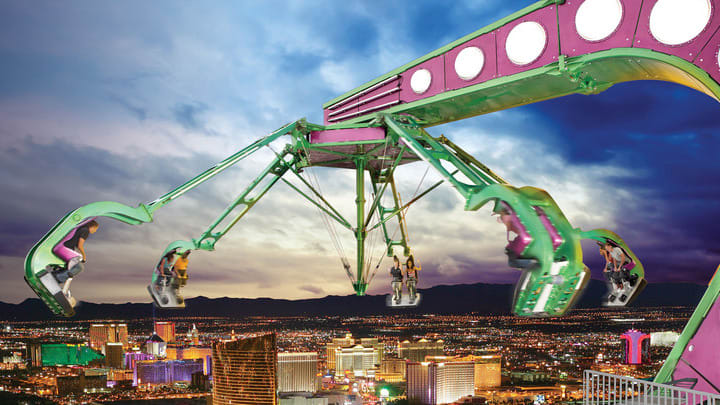 After a couple of days spent enjoying Vegas's non-stop assault of high-octane rides, high stakes casinos, high-priced steaks and endlessly mesmerizing neon lights, you may find yourself hankering for something a bit more... down to earth. Answer the call of the wild with a hiking trip to Red Rock Canyon, just south of the city. This sprawling conservation area is filled with towering sandstone peaks, waterfalls and Native American petroglyphs, and guided tours of its paths are available. Or steel yourself for a ramble up Mount Charleston, Clark County's highest. The strenuous 16-hour round-trip to the mountain's (probably snow-capped) summit is rewarded with unbeatable panoramic views of Death Valley, the Sierra Nevada, and Las Vegas itself.
A journey almost as lengthy (but considerably more comfortable) is a coach trip out east of the city to some of the Nevada-Arizona state line's finest natural and manmade wonders. You can pause at the Hoover Dam for spectacular views of the Colorado River from hundreds of feet up, or drive through the Joshua Tree National Park to the Grand Canyon's West Rim where further awe-inspiring views await. Heck, why not just combine all three for the ultimate day trip out of Vegas?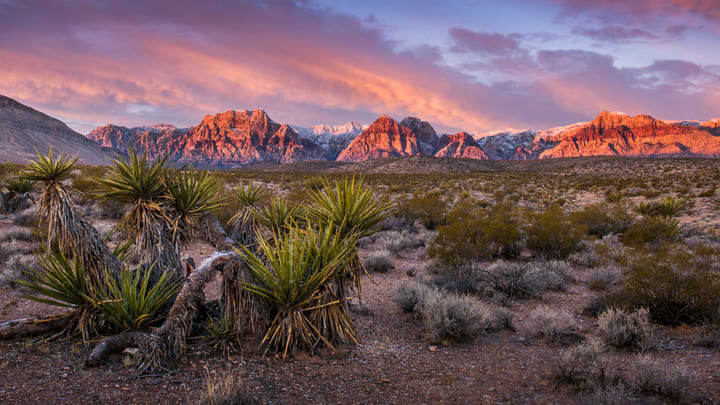 What's on in January?
One of the surprise treats that awaits visitors to Vegas in January is the proliferation of festive attractions that remain open. Soothe your holiday hangover with a trip to the Glittering Lights extravaganza at the Las Vegas Motor Speedway. Here, a whopping five million lights (give or take) create a dazzling drive-through show packed with Christmas scenes and Vegas icons. There's even an accompanying festive radio station to tune into in your car.
Meanwhile over at the Bellagio, you still have time (for the first week of January, at least) to view the displays at the Conservatory and Botanical Gardens. Expect holiday decorations made from flowers and plants, giant polar bears and trees festooned with tinsel and baubles. Head to the Cosmopolitan rooftop for firepits, s'mores and a massive ice-skating rink complete with regular snow flurries. There's plenty of Christmas spirit left up here and the views of the Paris resort's neon-lit Eiffel Tower are second to none.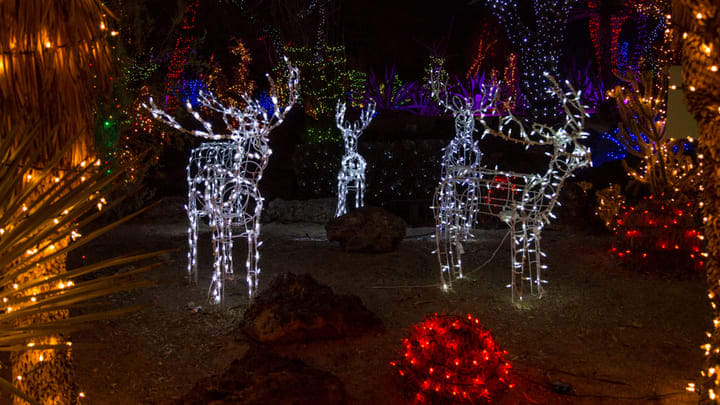 Also worth looking out for in January is the parade in honor of Martin Luther King Jr. The biggest in the state, it draws tens of thousands of participants annually, all eager to see its colorful floats and live performances.
Hot enough to melt the snow that blankets Mount Charleston's highest peaks, the AVN Adult Entertainment expo also rolls into town at this time of the year, raising temperatures and offering fan meet and greets with some of the industry's hottest stars. And if there's an event more 'Sin City' than a porn convention, we've yet to hear of it...
Save on attractions in Las Vegas
Save on admission to Las Vegas attractions with Go City. Check out @GoCity on Instagram and Facebook for the latest top tips and attraction info.