Seasonal travel
Trip inspiration
Katie Sagal
Las Vegas Spring Break - Things to Do in March During Your Vacation
A spring break spent in Las Vegas has a great reputation among friends and college kids, but did you know that it can also be an excellent family destination?
There are plenty of fun attractions, ranging from tours to museums and beyond. While some things may be appropriate for older folks only, there's plenty to do to fill up a wonderful, energizing vacation that all will enjoy. Check out a few of our recommended attractions and activities, including:
Madame Tussauds Las Vegas
Comedy Shows
City Observation Decks
Big Bus Las Vegas
Art Museums
The Grand Canyon
And more!
To keep your amazing vacation on a budget, pick up a pass for Las Vegas and save big on admission to some top local attractions. Choose as you go from dozens of top Las Vegas attractions and save up to 60% off combined admission vs paying at the gate. See all available passes, attractions & prices – Learn more.
Take in a Show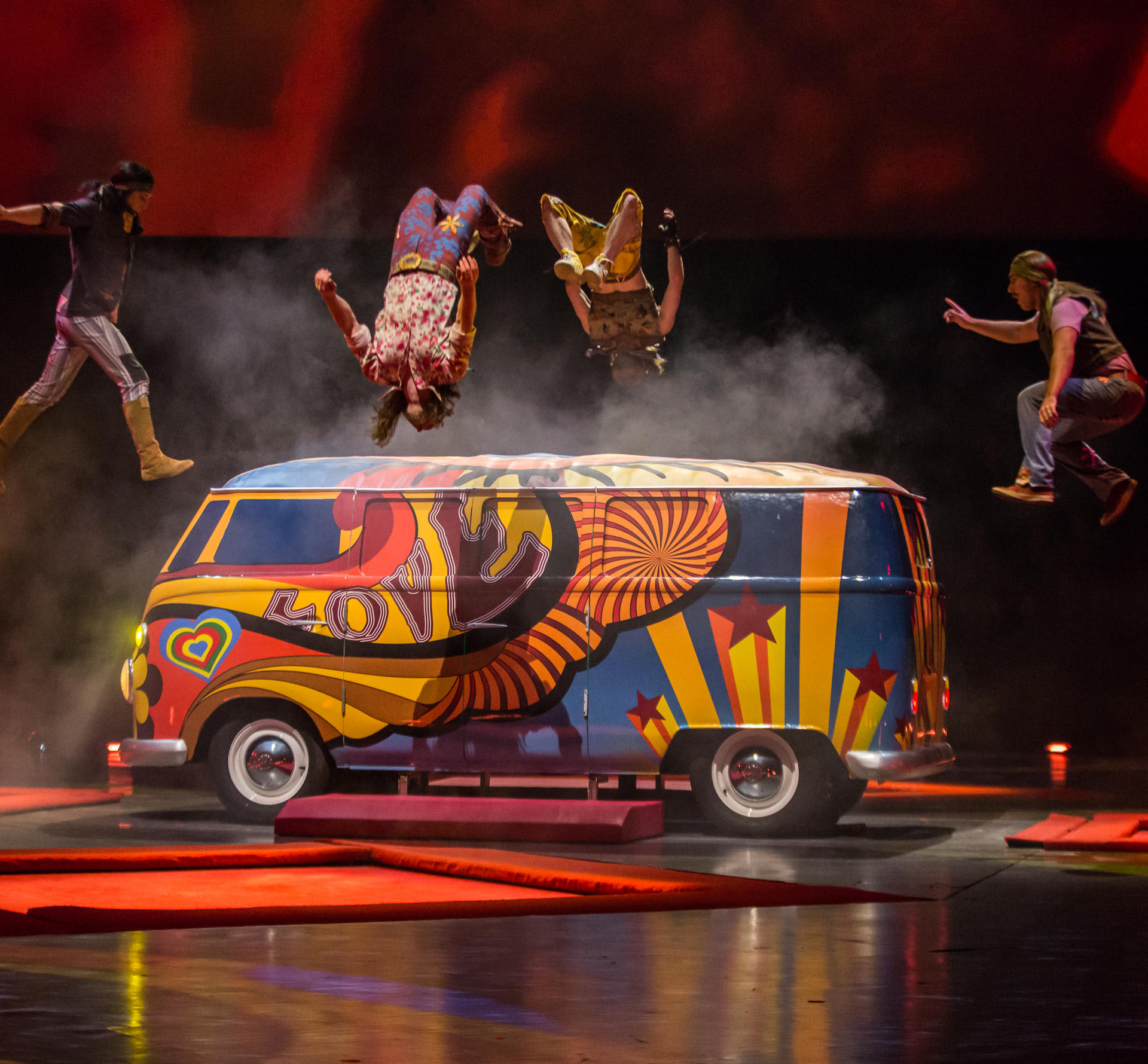 Everyone knows that Las Vegas is the best destination in the world for theatre, music, and dance. It is the Entertainment Capital of the World, after all. From the iconic Cirque de Soleil to hilarious comedy shows to animal-themed shows, you'll find something to suit every interest and every price point.
An unmissable show is The Beatles LOVE by Cirque du Soleil, a multi-sensory spectacle that combines an epic soundtrack from the most famous band in the world with stunning choreography and seriously impressive aerial acrobatics.
Not got your fill of psychedelics? Try the Blue Man Group for an intense display of color to the beat of jaw-dropping drumming. Get down the front to the 'splash zone' if you're feeling particularly keen to be a part of this immersive experience.
Use your pass to see Faaabulous! The Show – live drag extravaganza, America's Got Talent Las Vegas LIVE or KÀ by Cirque du Soleil as well. You won't be wanting for wows!
See the Strip From Above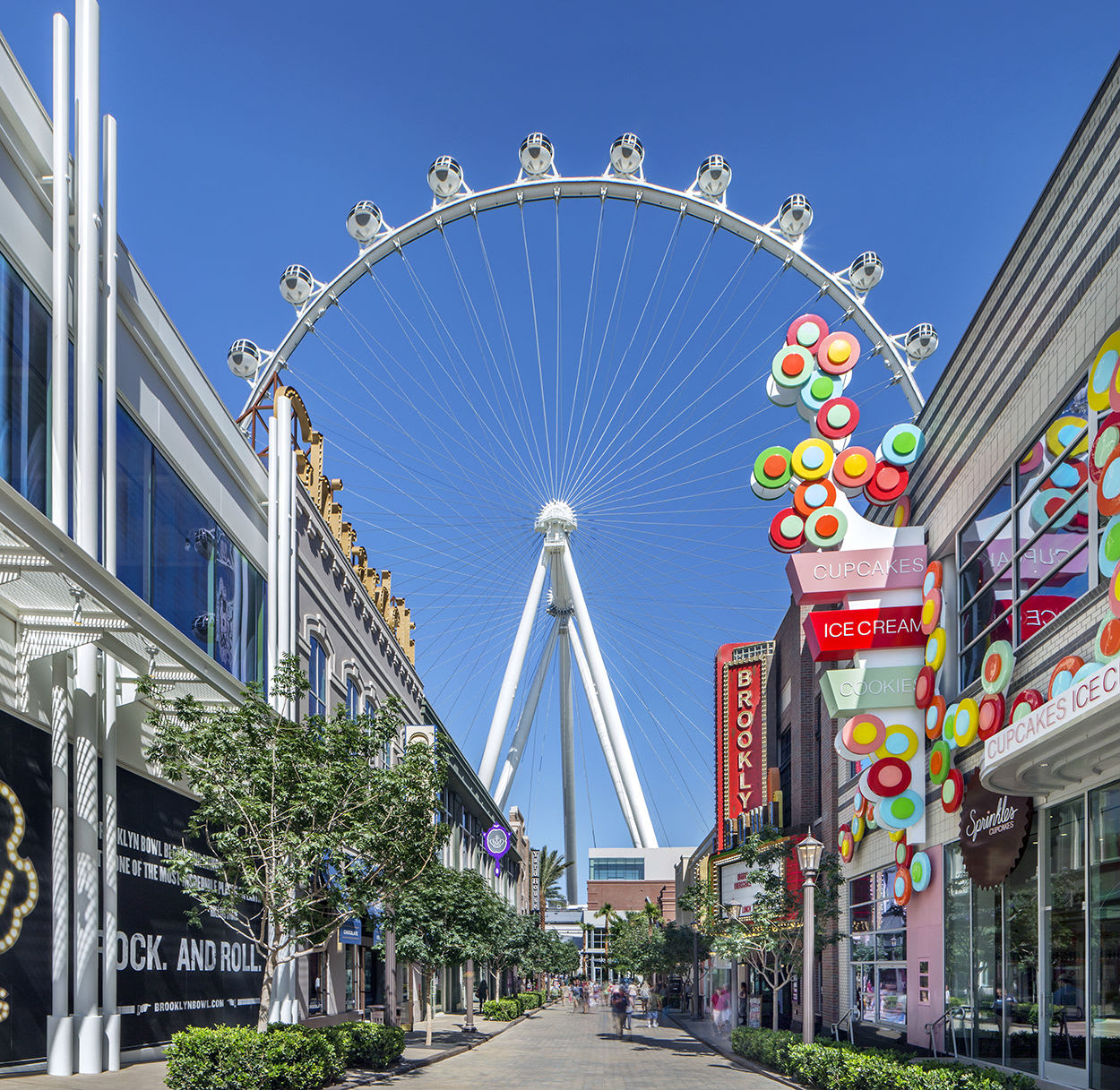 The Las Vegas Strip is a truly amazing sight – it's all glitz and glam and bright lights. What better way to get a glimpse of these magnificent views than from an aerial vantage point like the Stratosphere Observation Deck?
Or, if you prefer your sightseeing to be a little more exciting, check out the High Roller Observation Wheel at the LINQ, which is itself a fabulous shopping and dining complex that should be a must-visit on your spring break. Both options provide excellent photo opportunities, so you're sure to get that perfect skyline photo. The kids will love being up at such great heights, too!
Explore the City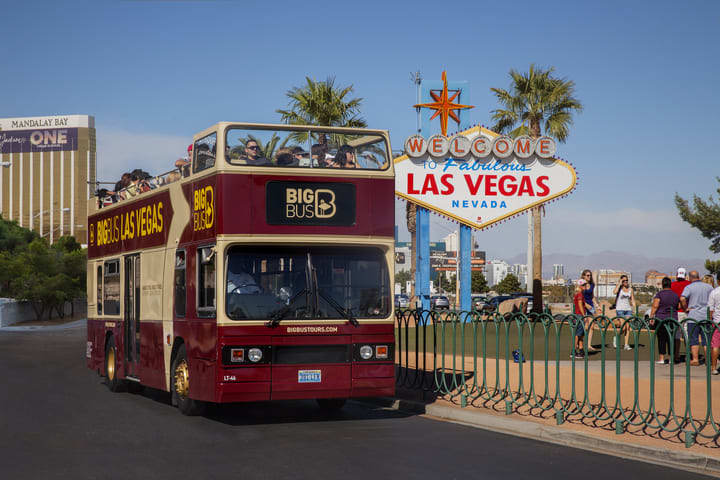 Of course, there's much more to the city than just the Strip. Explore more of this fantastic town with a Hop-On Hop-Off Big Bus Las Vegas tour. There are a few different routes to choose from, so review your options and then pick what you want to see. Popular stops along these bus tours include Treasure Island, several hotels/casinos like Wyndham, Circus Circus, the Tropicana, and Excalibur, the Gold & Silver Pawn Shop (of Pawn Stars fame), and more.
If you want to explore on your own but want to avoid the steep cost of parking fees (which can definitely add up), try out the Monorail with a 24-hour Monorail pass. It only runs the length of the Strip, but it's speedy and incredibly handy.
Visit Some Fun Museums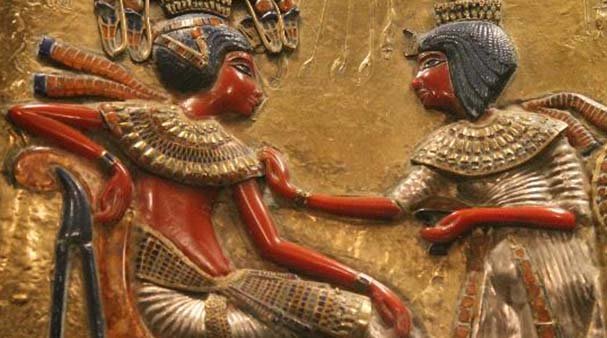 Who said Las Vegas was nothing but casinos? There are plenty of great, nationally acclaimed museums that are sure to make any spring break vacation just a little bit more cultural. The Las Vegas Natural History Museum and the artsy Neon Museum are right next to one another, just north of Downtown Las Vegas.
Are you a history buff? Try something fun and unique like the Mob Museum, which showcases the history of the mafia in American culture – both real and cinematic.
Soak Up Some Nature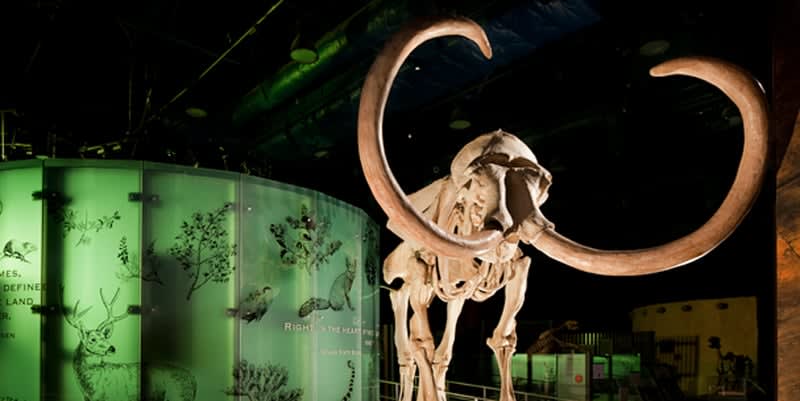 While most people think of Las Vegas as being in the middle of the desert, did you know that Springs Preserve is within easy reach? Comprised of more than 100 acres of botanical gardens and parkland, Springs Preserve is a lovely place to commune with nature. Bike, run, or stroll through miles of pathways to enjoy the greenery.
Along with multiple different themed gardens (including everything from an herb garden and rose garden to the obligatory cactus garden), you'll also find a few important museums. Museums include the Nevada State Museum (chock full of natural history) and the Origen Museum (which explores the history of contemporary Las Vegas).
Take the Kids to Paris... in Las Vegas
While getting the kids to Europe may be a plan for the future, there's actually a way to get them to Paris without the expense of a flight to France. Head to the Eiffel Tower Experience at Paris Las Vegas, a delightful recreation of some of the top landmarks in Paris right in the heart of the Strip.
First, you'll get to ascend to the 46th story of another exciting observation deck – this one decked out to look just like the Eiffel Tower (at half scale size). Then, explore various other landmarks on the ground like the Louvre, the Arc de Triomphe, and the Paris Opera House. It's a great place for photos and everyone will love feeling like they just stepped into a whole new world.
Play Around with Pop Culture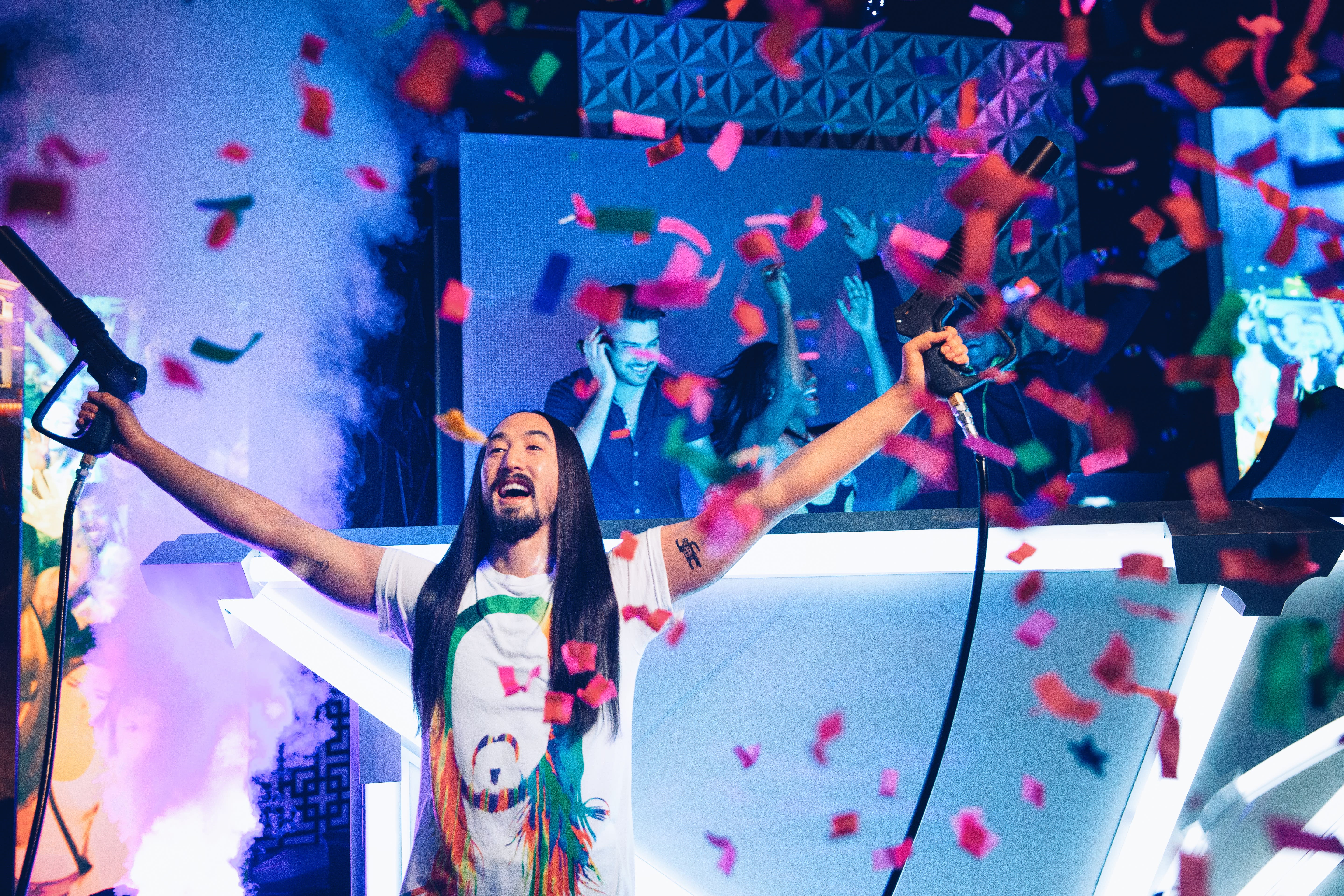 If you really prefer contemporary pop culture to anything historic, then why not stop by Madame Tussauds Las Vegas to get a look at some astonishingly lifelike wax sculptures? It's a great chance to "meet" your favorite celebrities, and to pose for those funny pictures you'll love later.
Another popular kid-friendly option is the exciting and innovative Marvel Avengers S.T.A.T.I.O.N, which offers an in-depth, nuanced look at the world of this fascinating comic book world that has inspired many movies. Both attractions are ideal choices for families with younger kids, because there's a lot to keep them interested and occupied in a way that sometimes more formal art-type museums can't accomplish.
Explore Outside the City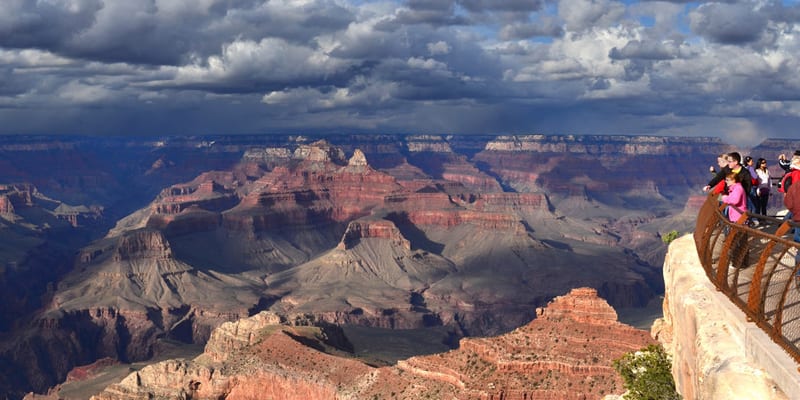 No one said you had to stay in Vegas proper during your spring break – sometimes getting out of the city can be the best part! Especially with such amazing nearby attractions like the Grand Canyon and the Hoover Dam, it's easy enough to be enticed by the natural world outside of the Strip and want to venture out.
So take a bus tour along the Grand Canyon for some amazing views and even more phenomenal pictures. And/or, check out the marvel of modern engineering that is the impressive Hoover Dam. Many tours will even pick up at hotels, taking all the pressure off in terms of transit.
Explore Local Shopping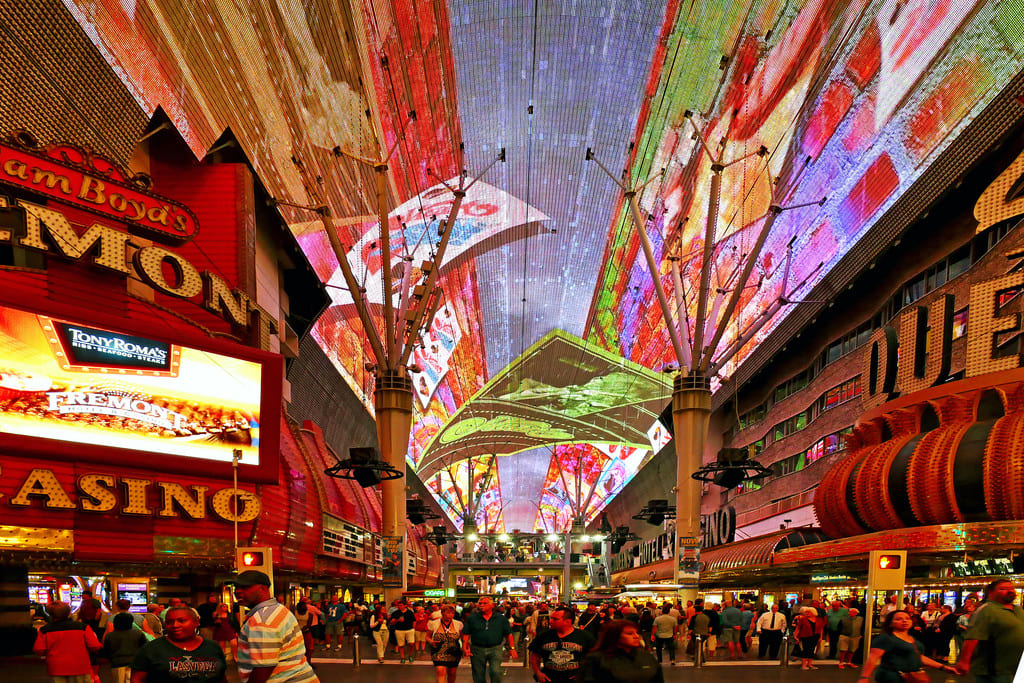 One of the best things about Vegas is the incredible variety and quality of available popular shopping destinations. Whether you're looking for some high end couture or some fun souvenirs. From the aforementioned LINQ to the local favorite Container Park, there are some awesome choices when it comes to souvenir shopping.
This is even a good place to pick out new clothes, jewelry, shoes, movies, music, dishes – you name it, you can buy it in Vegas. We recommend shopping early in the day so you can return to your hotel and drop off the stuff before heading out for a great dinner or show in the evening.
Save on Admission
So whether you want to add several additional attractions to a busy itinerary of theatrical performances and casinos, or just sprinkle in a few to change things up, our pass for Las Vegas is a great way to make the most of your Las Vegas Spring Break. Choose from many of these activities to enjoy on your Las Vegas spring break, and then you're set to save!