Thanksgiving in Las Vegas - Things to Do in November & More
Las Vegas is a city of lights year-round. So how do you find something particularly festive to do in time for the Thanksgiving holiday? While there are certainly plenty of concerts, buffets, and casinos to fill up your time, we've put together a selection of other activities for Thanksgiving in Las Vegas.
Whether you're a visitor touring the city or a local in search of something out of the ordinary, we've got an idea for you. Some top things to do for Thanksgiving in Las Vegas include...
Las Vegas Hop-On Hop-Off Tour
Black Friday shopping
Grand Canyon Tour
Hoover Dam Tour
See a show
Bellagio Conservatory
Cactus Garden Holiday Lights
Magical Forest
And more!
So check out these suggestions for local activities and more seasonal things to do in November.
Las Vegas Hop-On Hop-Off Tour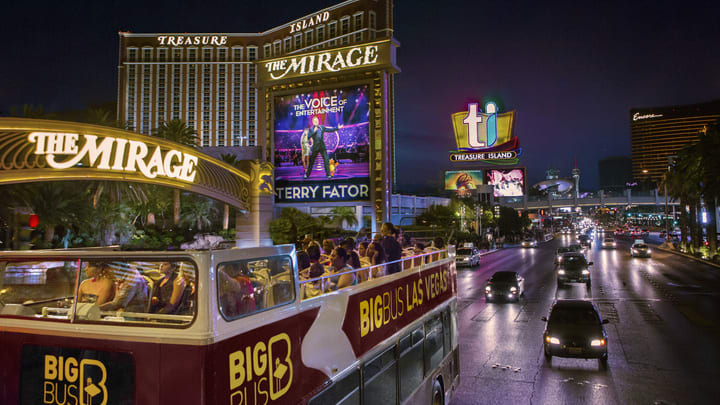 For new visitors to the city, there's nothing more effective as an introduction to Vegas than a tour. Choose a hop-on hop-off option like this one from Big Bus Las Vegas to help you make the most of the experience. Stay on to enjoy the informative narration, and disembark at something that interests the family.
Along the way, you'll pass all the major neighborhoods and sites of interest, so you'll leave feeling like you got a feel for the city. Or, if you're a local who's entertaining visiting family, a ride aboard this hop-on hop-off bus tour can be an excellent way to show them around your hometown without the stress of driving them around yourself.
Black Friday Shopping
LINQ Promenade November 26, 2021
Image Credit: Caesars Blog
Make the most of the Black Friday sales and pick up some deals before Christmas. There are dozens of shops to choose from, spanning everything from clothing and shoes to high-end luxury goods. Arrive early to take advantage of special sales! There are also plenty of delicious restaurants around, should you choose to stop for a bite to eat in the middle of all that intense Black Friday shopping.
And don't forget about the High Roller Observation Wheel – it's a great way to unwind and enjoy the sights of the city after a long day of shopping.
Tour the Grand Canyon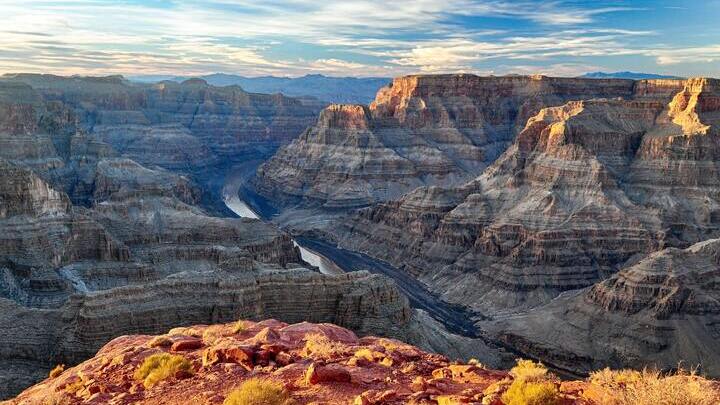 A wonderful Grand Canyon Bus Tour experience is the centerpiece of any fully-rounded Vegas vacation. When you've had your fill of casinos and shows, head out to commune with nature in one of the most beautiful places in America. This time of year is an excellent time to visit, too, because you're avoiding summer crowds.
It could be a bit chilly, but your tour bus will be heated and you can always pop on a scarf when you get out to take pictures. You'll also be enjoying an extra special experience: this ticket includes meals, park entry fees, and tours of some of the best spots of the South Rim and Grand Canyon Village.
Visit the Hoover Dam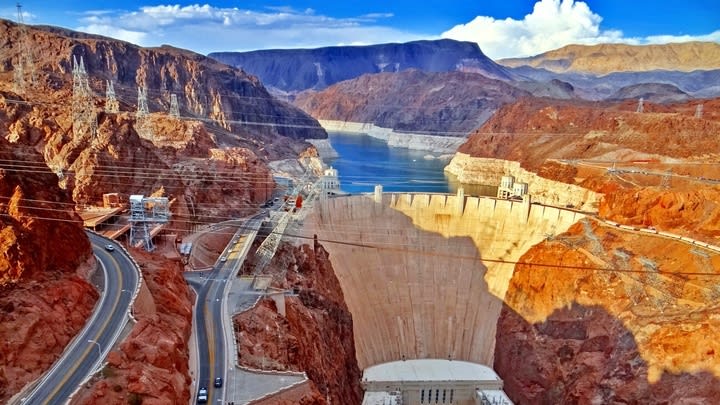 If you're looking for more outdoorsy fun while in Vegas, a tour of the Hoover Dam is an excellent option. It's also a good opportunity to explore more American history during a time of year when we particularly reflect on our heritage.
Visit this National Historic Landmark and learn all about its history, how it was built, and the future we envision for it. You can explore their many exhibit spaces, see an informative film, take tons of photos, and much more. If you're interested in taking the power plant tour, there's a small upgrade fee – worth it!
Catch a Show at the V & Saxe Theaters
November 2021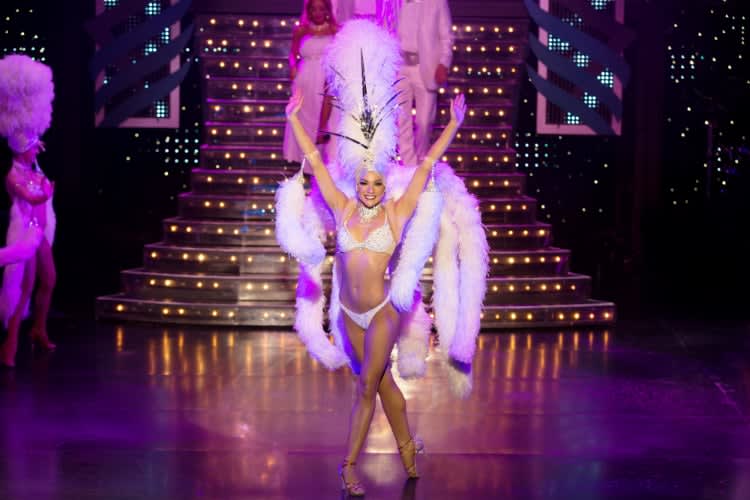 If there's one cultural thing you have to do in Las Vegas, it's to see a show at one of their iconic theaters. The V & Saxe Theaters offer plenty of opportunities to see a wide variety of performances from many genres, including magic, comedy, percussion, dance, and even grand productions like "Vegas: The Show."
If you're a music fan, you may also like The Beatleshow Orchestra or All Shook Up: Tribute to the King. There are plenty of kid-friendly options, too, including Popovich Comedy Pet Theater and the Nathan Burton Magic Show. Many Las Vegas shows will have performances over the Thanksgiving weekend, so you're sure to see a show. However, it is likely to be busy so consider reserving tickets ahead of time.
Harvest Display at the Bellagio Conservatory
Bellagio Conservatory September 14 – November 30, 2019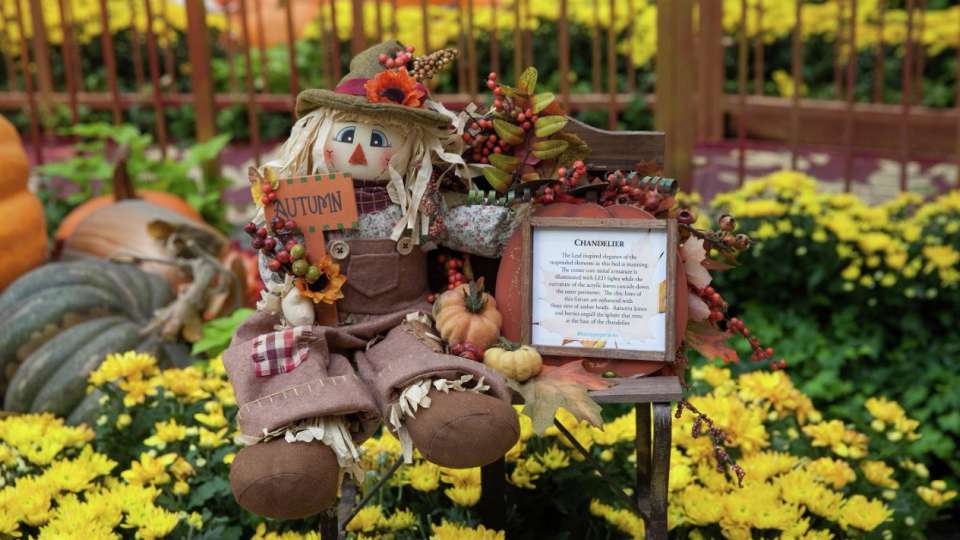 Image credit: Bellagio Conservatory
Enjoy the beauties and bounties of fall with a trip to the Bellagio Conservatory. Talented decorators put together a delightful arrangement of leaves, pumpkins and squash, cornucopias, and other seasonal plants. It's a grand display that fills the entire space, from arches of autumnal leaves to sculpted trees and floral designs.
This year, a whopping 60,000 carnations will adorn the much-loved giant mushroom sculptures.
The Harvest-themed exhibition will be displayed throughout November 13, so you'll have to make your way over there a little before Thanksgiving! Happily though, it's free to enter the Bellagio Conservatory.
You'll also enjoy the yearly appearance of the enchanted talking tree – made of plant materials! Although it's on display throughout the fall, the run-up to Thanksgiving is your last chance to marvel at its beauty before they switch to Christmas décor.
Cactus Garden Holiday Lights
Ethel M. Botanical Garden, Henderson, NV. November 5 - January 22, 2022
Image credit: Ethel M. Chocolates Facebook page.
There's nothing quite like the holidays in Nevada – after all, where else will you see Christmas lights on a cactus? If you're looking to enjoy this unique spectacle, then head to Ethel M.'s Chocolates for a chance to see a gorgeous botanical garden all decked out for the holidays. It's the perfect Thanksgiving in Vegas attraction.
The cactus garden is open nightly, is free to enter, and is a big favorite with local families. While you're there, don't forget to stop by Ethel M.'s Chocolate Shop for some thoughtful (and delicious) gifts.
Magical Forest
Opportunity Village November 26 – January 2, 2022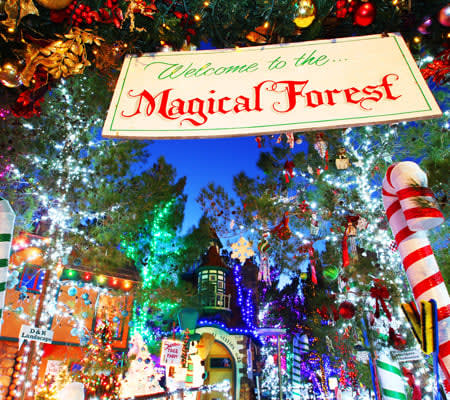 Image credit: Opportunity Village.
Get yourself psyched for the holiday season with a visit to the marvelous Magical Forest at Opportunity Village. It's jam-packed with tons of great holiday attractions. It has a seasonally-decorated train, an "enchanted carousel," Rudolph's Raceway, and, of course, the magical forest itself – hundreds of trees strung with brilliant, dazzling lights. It's a southern Nevada tradition dating back years, and a visit here is a chance to participate in local holiday culture.
Getting In: Admission to the Magical Forest at Opportunity Village is separately ticketed and is not included with the Go Las Vegas pass. For more information and to purchase tickets, please visit the attraction website.
So whether you're gearing up for the oncoming holiday season or just enjoying a leisurely time with friends and family, Las Vegas has something for you. We listed just a few fun suggestions for things to do in November and Thanksgiving in Las Vegas. Of course, there are plenty of other activities to help fill your plans.
Save on admission
Regular admission to a number of these Las Vegas attractions is available on the Go Las Vegas pass. Choose as you go from many top attractions and save on combined admission vs paying at the gate. See all available Las Vegas passes, attractions & prices. Please note, some of these special November events may be separately ticketed and not included on the Go Las Vegas pass.