Best Aquariums in Los Angeles
If you're looking for the best aquariums to visit in Los Angeles, check out our picks and make it an underwater adventure to remember!
Including:
Which U.S. city has the largest aquarium?
What is the biggest Aquarium in L.A.?
How many aquariums are in L.A.?
Best Aquariums in Los Angeles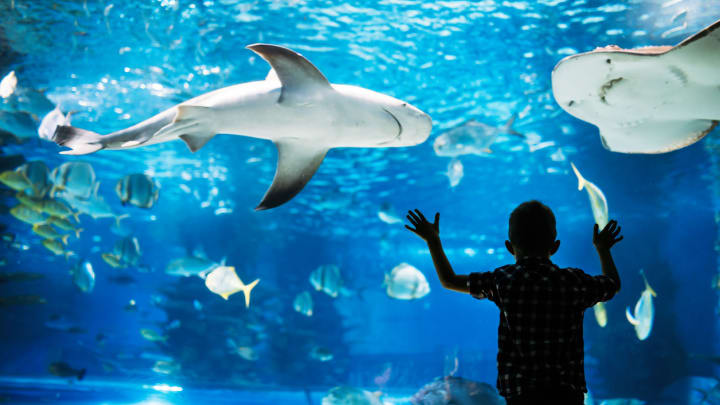 Which U.S. city has the largest aquarium?
You may be surprised to find out that the biggest aquarium in the U.S. is found in Atlanta. It's called the Georgia Aquarium, and it features a mind-boggling 10 million gallons of water!
What is the biggest Aquarium in L.A.?
The Aquarium of the Pacific is L.A.'s largest aquarium - more on that down below!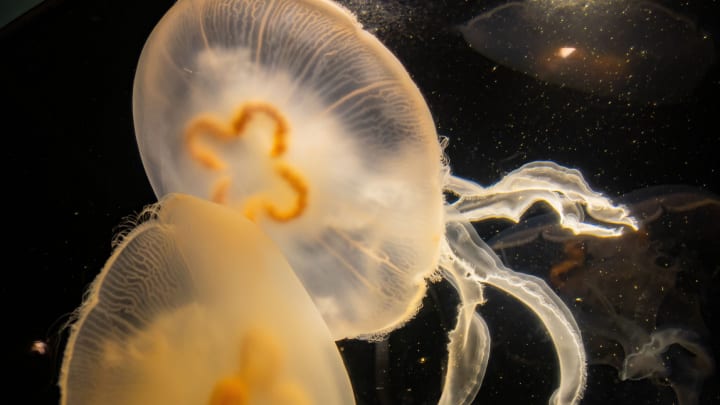 How many aquariums are in L.A.?
Los Angeles features four aquariums around the city, and we cover each and every one here! We've also added a few non-aquarium choices, just to spice things up, because we're kind.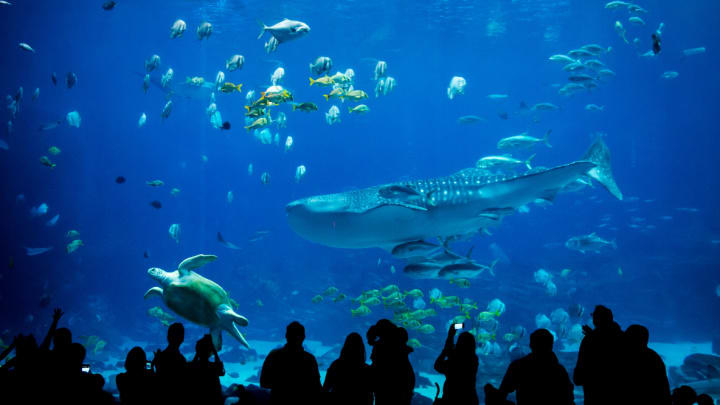 If you fancy spending the day in L.A.'s largest aquarium, hanging out with more than 11,000 animals, then Aquarium of the Pacific is one of the best aquariums in Los Angeles!
The aquarium's centerpiece is its comprehensive portrayal of the Pacific Ocean, the Earth's largest body of water, stretching from the vibrant coral reefs of the tropics to the icy waters of the north. It's the only place to see so much coral and so many coral-residing creatures up close, so prepare for an explosion of colorful, exotic fish!
There's also the Shark Lagoon, where you can pet - yes, pet - some of the many sharks that call it home, the Blue Cavern kelp forest tank, an aviary featuring hundreds of birds, and an entire penguin colony to marvel at. Brilliant stuff.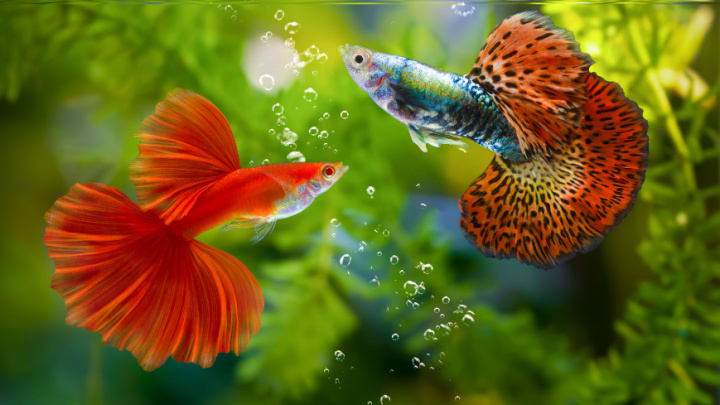 Heal The Bay's aquarium is a hidden gem, often overlooked because it's nestled beneath the Santa Monica Pier, but underwater lovers shouldn't miss it!
This family-friendly aquarium is part underwater showcase, part learning experience, featuring more than 100 different species of fish that call Santa Monica Bay home.
Every Tuesday and Friday at 2.30PM, you can check out feeding events where you and your little ones will learn all about the fish and what they eat. And then on Sundays at 3.30PM, they have a shark feeding showcase, which is a little more on the gruesome side, but still fascinating nonetheless.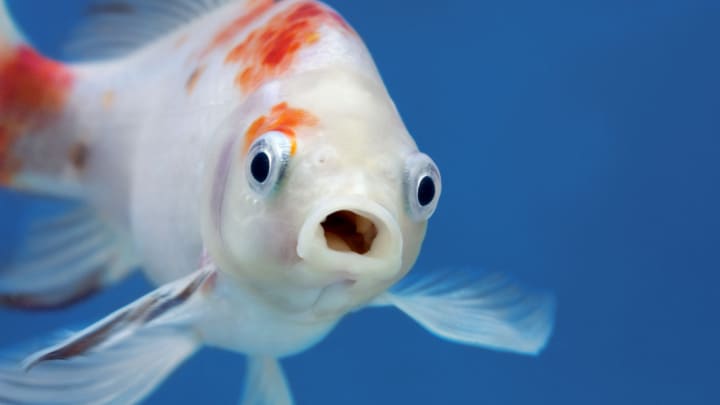 Situated a short stroll from the Aquarium of the Pacific, the Cabrillo Marine Aquarium is a smaller facility that offers the most comprehensive insight into local marine life. The main exhibit hall alone boasts nearly 40 individual tanks featuring local marvels.
Cabrillo Marine Aquarium is more hands-on than some of the others on this list, with a touch pool that lets you get up close with the safer side of L.A.'s underwater life. The Exploration Center and Aquatic Nursery explore the aquarium's research into local life, as well as its breeding initiatives for certain dwindling species.
After you're done exploring, you'll find Cabrillo Coastal Park right outside, featuring pristine beaches, the Point Fermin tidepools, and an excellent birdwatching location within the Salinas de San Pedro salt marsh. For a nature-filled day out, you know where to go.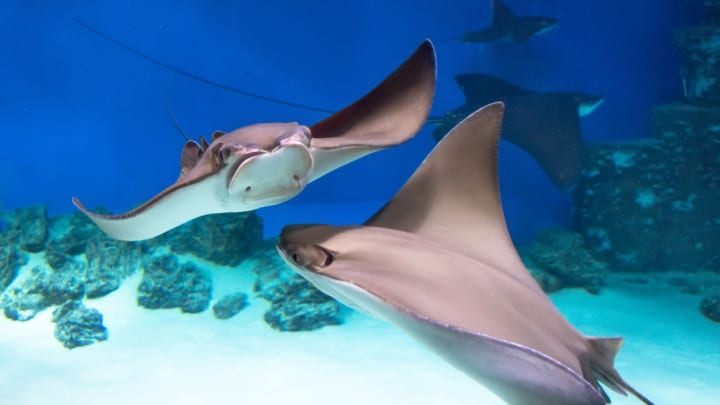 Only slightly bigger than many people's flats, the Roundhouse Aquarium is bite-sized fun that can be seen in no time at all. That doesn't mean it's not worth a visit, though!
See sanddabs and juvenile rays as they gracefully glide in circular patterns within the sandy-bottom tank. Look, but don't touch - they don't do that here. Still, you'll get plenty of snaps of these wonderful creatures up close, so why not?
For an extra dose of excitement, make sure to visit on Saturdays at 12.30PM, when you'll see leopard and horn sharks feeding.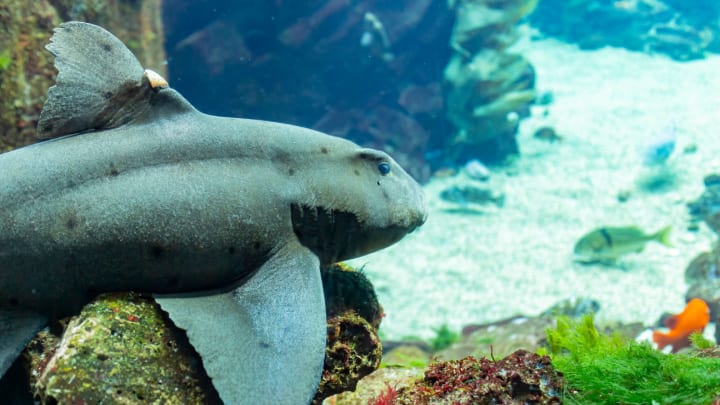 So yes, technically, the California Science Center isn't an aquarium, but on the other hand, it does have a fully-functioning kelp tank, includes a walkthrough tunnel where you can see plenty of underwater wonders up close, and even has dive shows where the audience can ask the divers questions pre-dive.
You'll also find a Deep Sea exhibit, where you can control mock-ups of underwater robots, all while learning about deep sea exploration and how it has progressed in the last 200 years.
And while you can come for the underwater goodness, you can stay for all the other sciency stuff! See the Space Shuttle Endeavor up close, learn all about the progression of space travel, and even explore creepy crawlies in the Rot Room.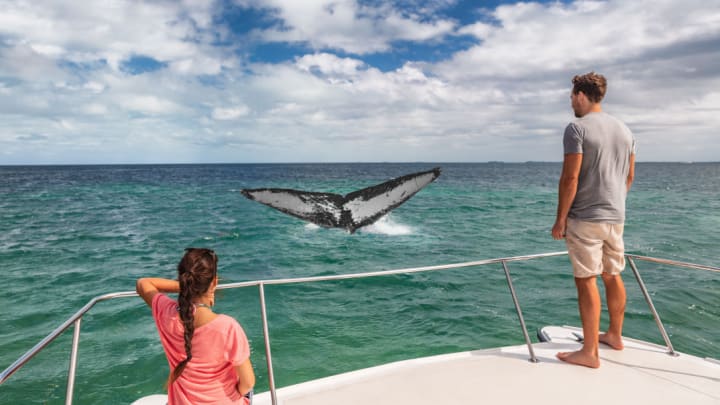 Yes, this is another non-aquarium option, but it's the only way you'll get up close and personal with some of the ocean's most revered creatures! If the weather's good, take a whale and dolphin watching tour and see them up close.
Board a 65-foot double-decker ship, which includes seating on both decks, sunbeds, and even a snack bar if you need to refuel. Then, sit back, and enjoy the experience. With any luck, you'll see humpback whales, orcas (also known as "killer whales"), and, if you really luck out, a blue whale. Seals and dolphins are also often sighted in L.A.'s waters, so keep an eye out and your camera on standby.
The ship itself is luxurious and comfortable, certainly taking the sting out of any missed sightings. And, with your captain narrating the trip, you'll learn more about all of the above, as well as local conservation efforts and migration patterns. An all-round good time if the sun stays put!
And that's everything you need to know about the best aquariums in Los Angeles, as well as all the other underwater highlights you'll find in the city! Of course, there's much more to Los Angeles than what you find beneath the surface, so go with Go City to make sure you see it all! With our All-Inclusive Pass and Explorer Pass, you'll see all the city's best bits for one low price.