Best Things to do in Madrid
Spain's capital is alive with energy, color, flavor, and beauty. The red-roofed metropolis is bursting at the seams with architecture to ogle, history to explore, dishes to savor and green spaces in which to luxuriate. We've done the hard work so you don't have to. Here's our list of the best things to do in Madrid. In this list you will find...
Madrid Royal Palace
The Prado Museum
Puerta del Sol
Retiro Park
Mercado San Miguel
Flamenco shows
And much more!
Madrid Royal Palace
This sumptuous residence in the heart of the city needs no introduction really. The official Madrid home to Spain's Royal Family, this massive, Baroque palace, is the largest functioning royal palace in Europe. It has a whopping 3,418 rooms and covers a mindblowing 135,000 sq.m of floor space. The Royal Palace of Madrid sits opposite the magnificent Catedral de la Almudena and the square that separates them provides an awesome 360o panorama of white marble edifices. Inside you'll see the opulent Throne Room (the largest room in the entire palace), the ceremonial dining room which holds lavish functions to this day, the vast Grand Staircase flanked by impressive stone lions, the Royal Armoury with a display of historic weaponry, and much, much more!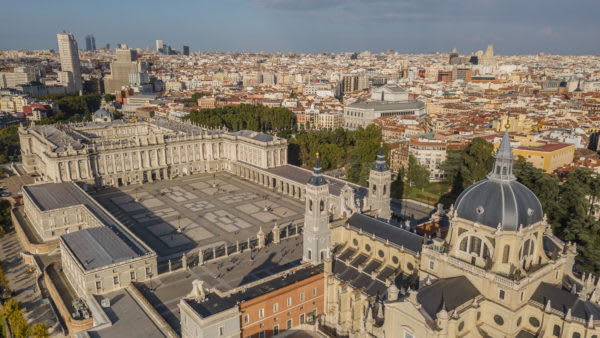 Puerta del Sol
Only a short jaunt away from the Royal Palace is the city's central square. The 'gate of the Sun', while not really a square at all (rather a semi-circle) is known as Kilometre 0, where the radial roads of the city converge. It's also the lively spot from where New Year's celebrations are televised. At its center, the square has an imposing statue of King Carlos III astride a horse, but its main feature is Casa de Correos: once a post office, it was transformed into the regional government building but retains its old terracotta facade and famous clock face.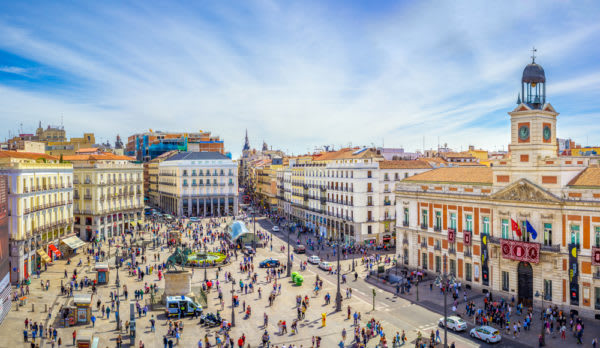 Museums
Madrid is renowned for its remarkable array of museums and galleries and impressive concentration of world-famous masterpieces by well-respected names. Some of Madrid's top museums are among the world's most visited, in fact. The famous Paseo del Arte (or Art Walk) just to the east of the city's historic core is a street that houses three neighboring museums, all of which are internationally recognized. Lose yourself in either the Thyssen-Bornemisza with its varied collection curated within an aristocratic mansion, the Reina Sofia, named for the former queen and housing one of the world's largest collections of modern art, or the lavish Museo del Prado which specializes in awe-inspiring Spanish talent... or why not see all three?! Culture vultures will love our list of the Best Museums in Madrid which you can find right here.
Madrid City Tour
The best way to cram in all that Madrid has to offer is to hop onto a bus and view the city from a heightened position! Aboard a Madrid City Tours bus, you'll get to see some of the wondrous attractions in this list as well as striking landmarks such as the Puerta de Alcala, Plaza de Cibeles, the Gran Via (Madrid's principal avenue), and a whole host of others. Your fun and knowledgable guide on board the bus gives fantastic commentary that provides you with historical context, little-known facts, and hot tips for visitors. The 90-minute tours are a quick-fire way of taking in bucket-loads of information on this exceptional city, and they are available in English, Spanish, French, German, Italian, Portuguese, Russian, and Japanese.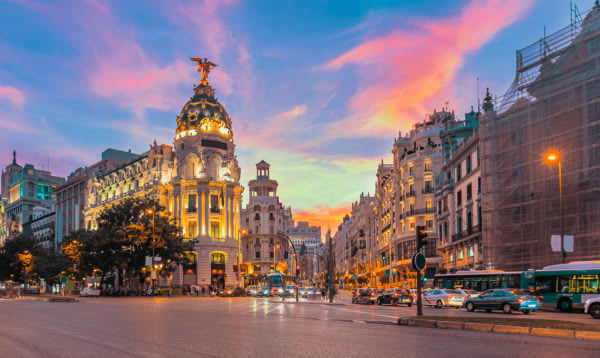 Retiro Park
If it's a healthy dose of greenery you're after, then head to the nearby Parque del Buen Retiro. Absolutely unmissable on a trip to the Spanish capital, this expansive park plays host to immaculately landscaped gardens, a gorgeous boating lake in front of the colonnaded monument to Alfonso XII, and the sumptuous Palacio de Cristal which is based on London's erstwhile Crystal Palace. What's more, the park is studded with statues and sculptures, fountains, a pretty rose garden, and an outdoor theatre. Covering 125 hectares and comprising 15,000 trees, this central oasis is truly the best place to recuperate and catch your breath after the hubbub of the city.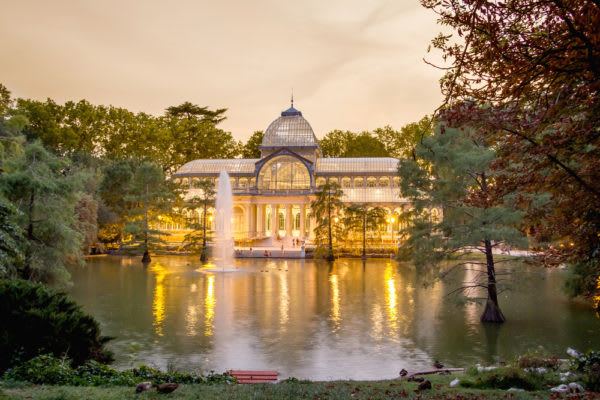 Mercado San Miguel
Opened in 1916, this beautiful iron and glass structure had a full refurbishment in 2009 and serves as the city's principal gourmet tapas and wine spot. The market opens at 10am every day, just in time for a delightful breakfast of churros. These crunchy, doughy, sugary lengths of deliciousness are a seriously indulgent way to get stuck into the city. In the mood for something more savory? Stop by a tapas stand and sample croquetas: crispy, deep-fried, bread-crumbed potato balls, stuffed with meat and vegetables and served with sauce for greedily lathering. These are paired beautifully with Spanish wine. It's 5 o'clock somewhere, right?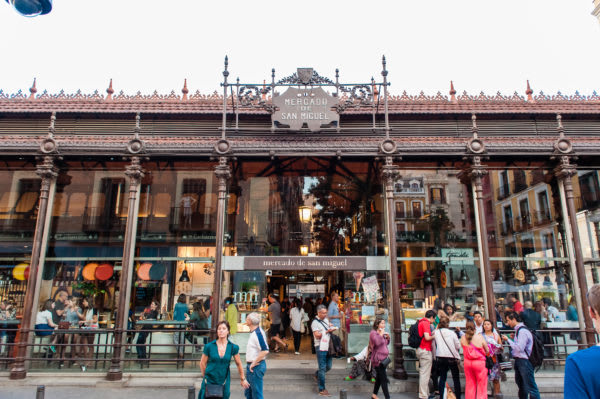 Flamenco Shows
What could be more Spanish than the drama of whirling dresses, sharp clacks of castanets and intricate strumming of guitars? Flamenco is an awe-inducing performance of dance with origins in Andalusia, but there's no doubt that some of the country's top performers are concentrated in the capital. Flamenco shows are traditionally intense so you'll be taken on a journey of emotions through the movement and music – it's like nothing you'll have experienced before!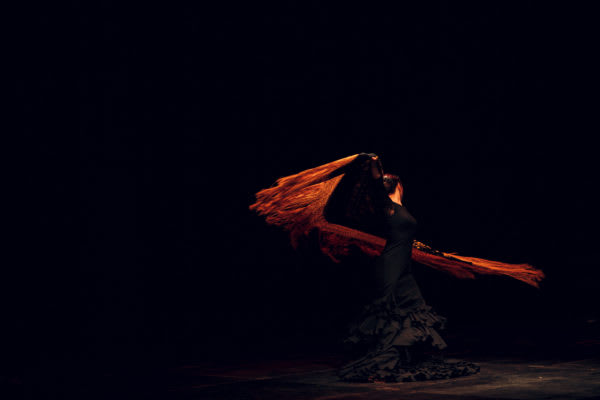 Toledo
The country's former capital, medieval stronghold and UNESCO-listed city is truly a sight to behold. Perched dramatically on a hilltop with the Tagus river winding through a gorge far below, wandering around Toledo feels like stepping back centuries in time. You'll enter the city by walking over the medieval Puente de Alcantara and through its imposing stone gateway before heading up the hillside of this practically car-free city. Renowned for being home to an intriguing mix of cultures, Toledo was supposedly the place that Christian, Muslim and Jewish communities co-existed in peace for a long period of history. Among the jumble of pretty terracotta-roofed buildings, you'll find the striking Santa Iglesia Roman Catholic cathedral, a myriad of intricately decorated mosques and unique synagogues built by the Sephardic Jewish population. Just a bus or train ride away from Madrid, it's easy to see Toledo in a day - just make sure you've got a good pair of shoes and the energy for climbing slopes in the Spanish sunshine. Toledo isn't the only fantastic day trip away from Madrid, check out these other towns in the capital's vicinity.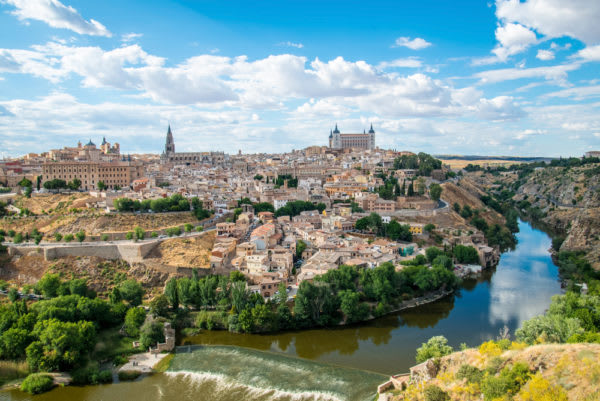 Las Rozas Village Shopping Experience
Now here's a fun one to end on. Surely after all that sightseeing, snack-tasting and soaking up the culture, its time to be good to yourself with a little retail therapy. Just a little way north of the city, you'll find Las Rozas Village, a mini shopping mecca where you can stock up on souvenirs and massively-discounted designer brands. Calvin Klein, Dolce & Gabanna, Tommy Hilfiger, and Hugo Boss are just some of the luxury outlets you'll love to lose yourself in. But it's not all super high-end: among the 100 stores that make up the village, there are also some cute and quirky, homegrown Spanish brands and unusual boutiques, as well as a plethora of cafés and restaurants to refuel your fire for a spending spree. From the city, you can hop on a bus from outside the striking Prado museum to get to the village and then shop 'til you drop. Whether you're looking to stay in Madrid or venture a bit further afield, a Go Madrid pass is the best way to fit in all the things you want to see while saving you an average of 44% compared to buying at the gate.