Family friendly
Trip inspiration
Katie Sagal
Things to Do in San Antonio for Teens During Your Texas Vacation
Traveling with teens can be a bit of a hassle. They may not be interested in things the family wants to do, or things adults find intriguing like art museums or historical sites may bore them. But trust us, there are plenty of teen-friendly things to do in San Antonio, so it makes a great family destination.
If you're in search of some things to do in San Antonio for teens, check out our list of suggested attractions, including:
Six Flags Fiesta Texas
SeaWorld® San Antonio
Battle for Texas: The Experience
San Antonio Zoo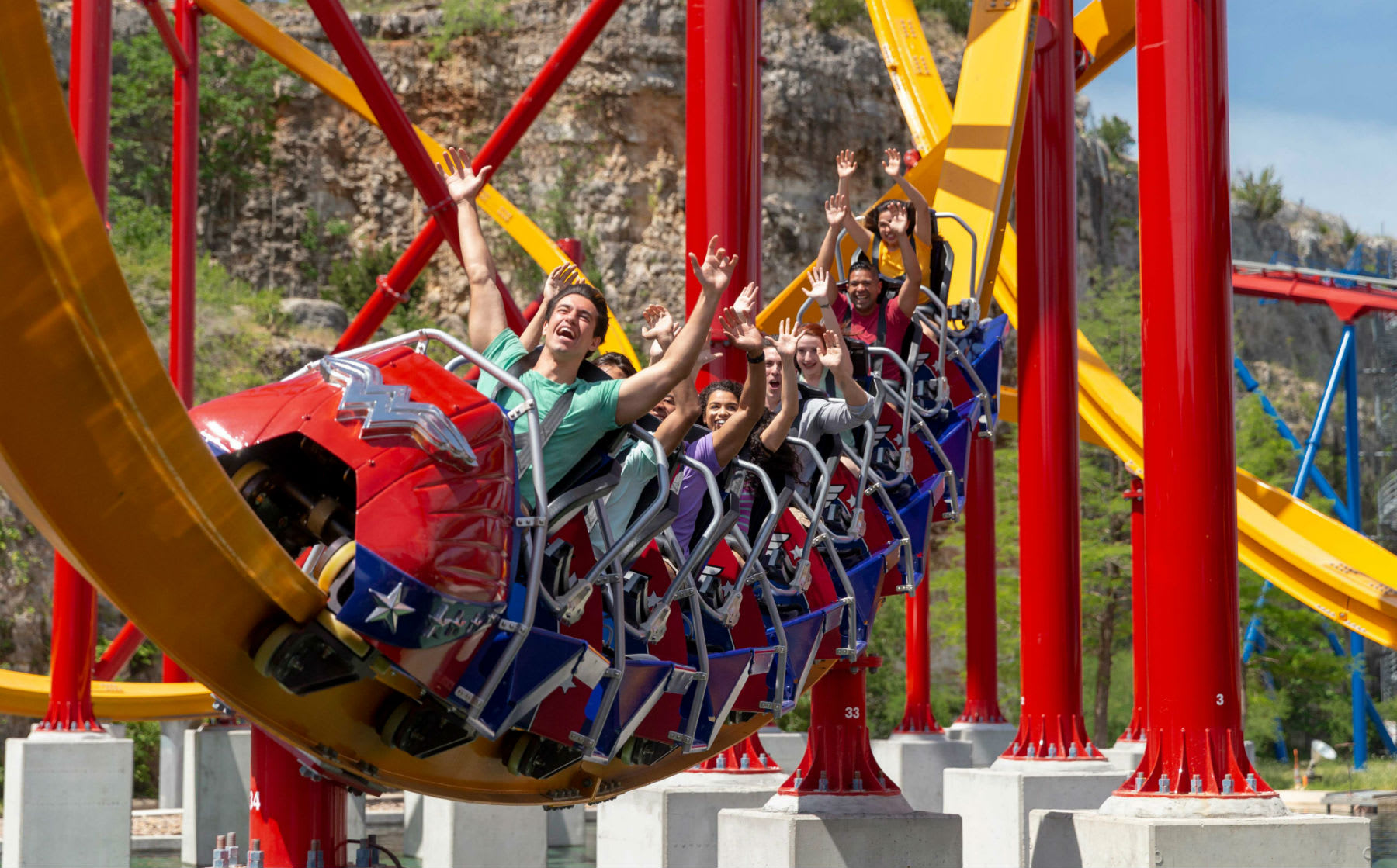 Six Flags Fiesta Texas
What teen doesn't relish the opportunity to spend hours at an amazing theme park? Filled with exhilarating rides, slides, and even bumper cars, there is so much for them to explore at Six Flags Fiesta Texas, they'll never want to leave!
The whole family can enjoy attractions across several themed areas of the park: Los Festivales, Crackaxle Canyon, Spassburg, Rockville, Fiesta Bay Boardwalk, and DC Universe, Thrill Seeker Park and White Water Bay. They each offer different types of attractions, including some for younger kids (which helps if your teens are the oldest).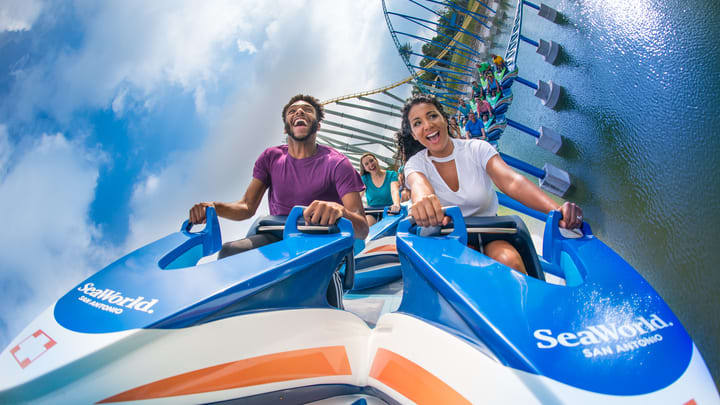 SeaWorld® San Antonio
Animal lovers are sure to delight in a visit to SeaWorld San Antonio. It combines exciting theme park fun with educational information about the lives and habitats of some of the world's most precious creatures.
Don't miss the new area, Discovery Point, the designed habitat where you can see bottlenose dolphins frolic and play! Or, if you really just came to see Shamu, then check out the "Killer Whales: Up Close" show. A visit here is also a nice chance to see their conservation work in action – a nice opportunity for teens who aspire to say, a career in marine biology.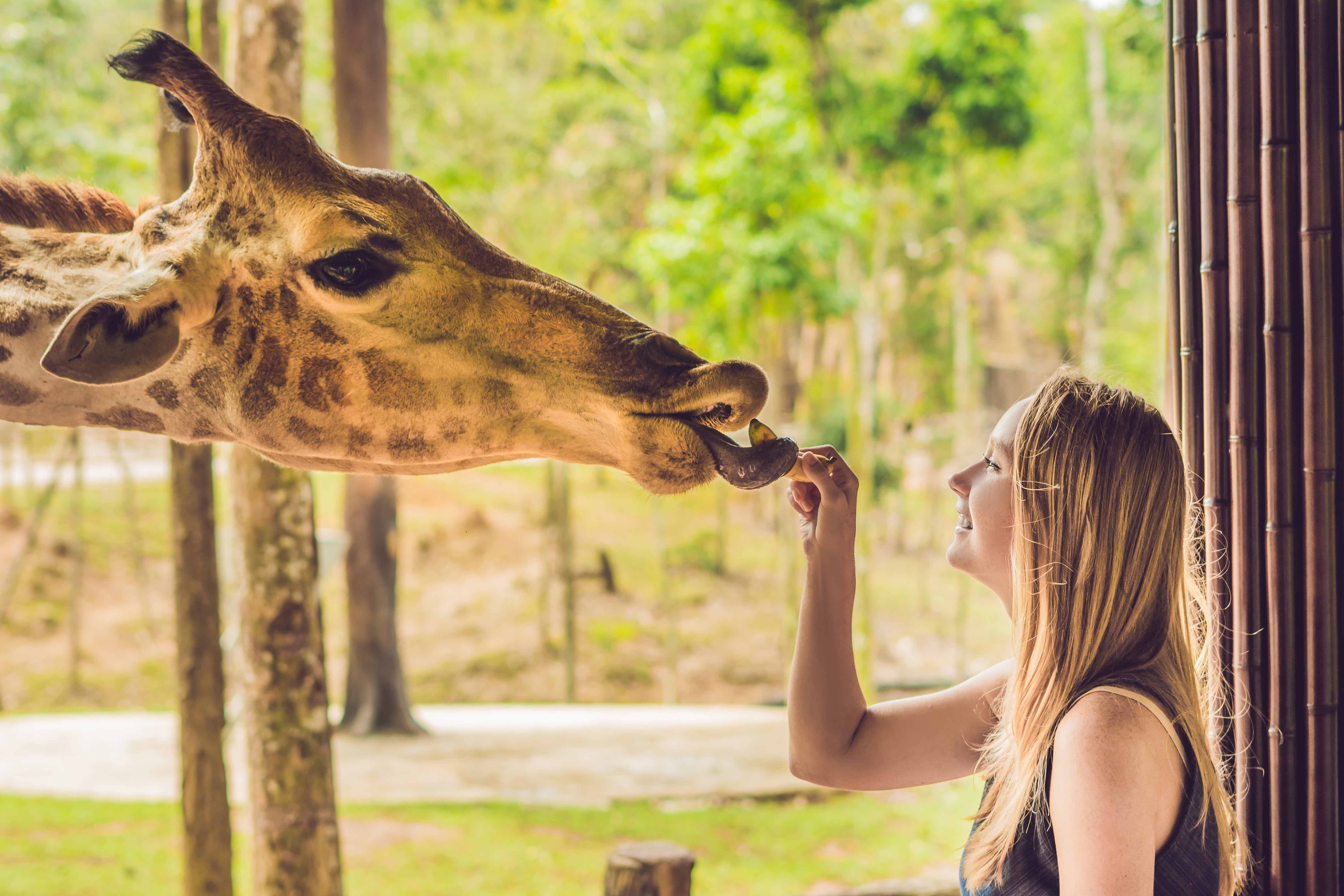 San Antonio Zoo
Another one for the animal lovers is the San Antonio Zoo. They have a wide variety of creatures big and small to enjoy, from alligators to zebras.
A particularly popular exhibit is their Butterfly Garden, where you can walk through a vibrant garden and see these beautiful creatures flutter all around you. If you have little kids as well as teens, the Zootennial Carousel or the San Antonio Zoo Eagle train are fun options.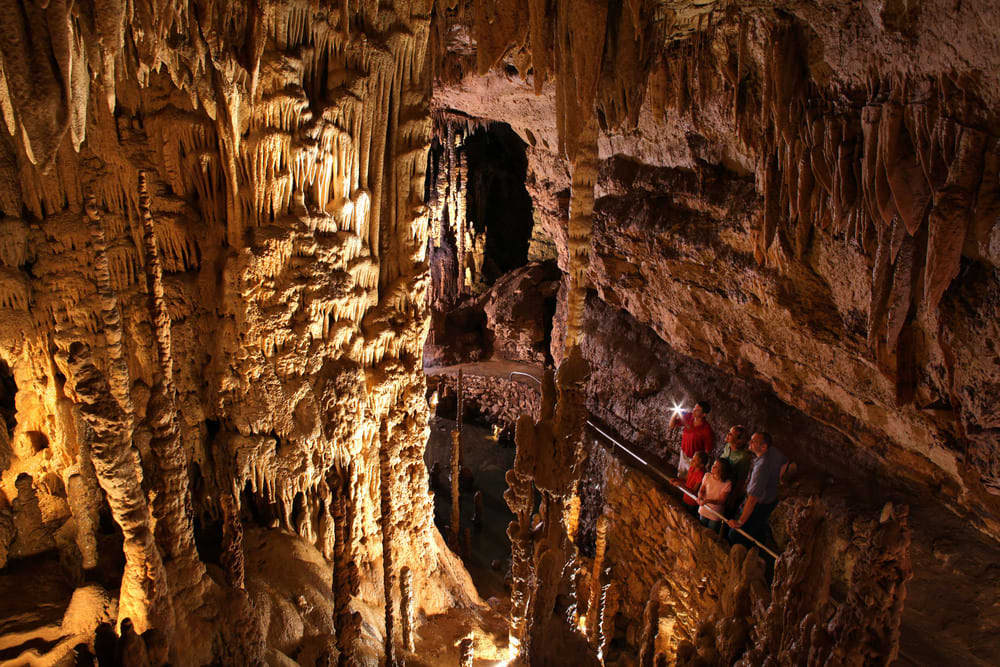 Natural Bridge Caverns Outdoor Discovery Package
For the outdoorsy teens who love a thrill, take a trip to the Natural Bridge Caverns and enjoy their outdoors package. With this, you can explore Twisted Trails, the largest outdoor sky rails and ropes course, and tackle Texas' largest outdoor maze. Not for those with a fear of heights, with a 60 foot high rails and ropes course.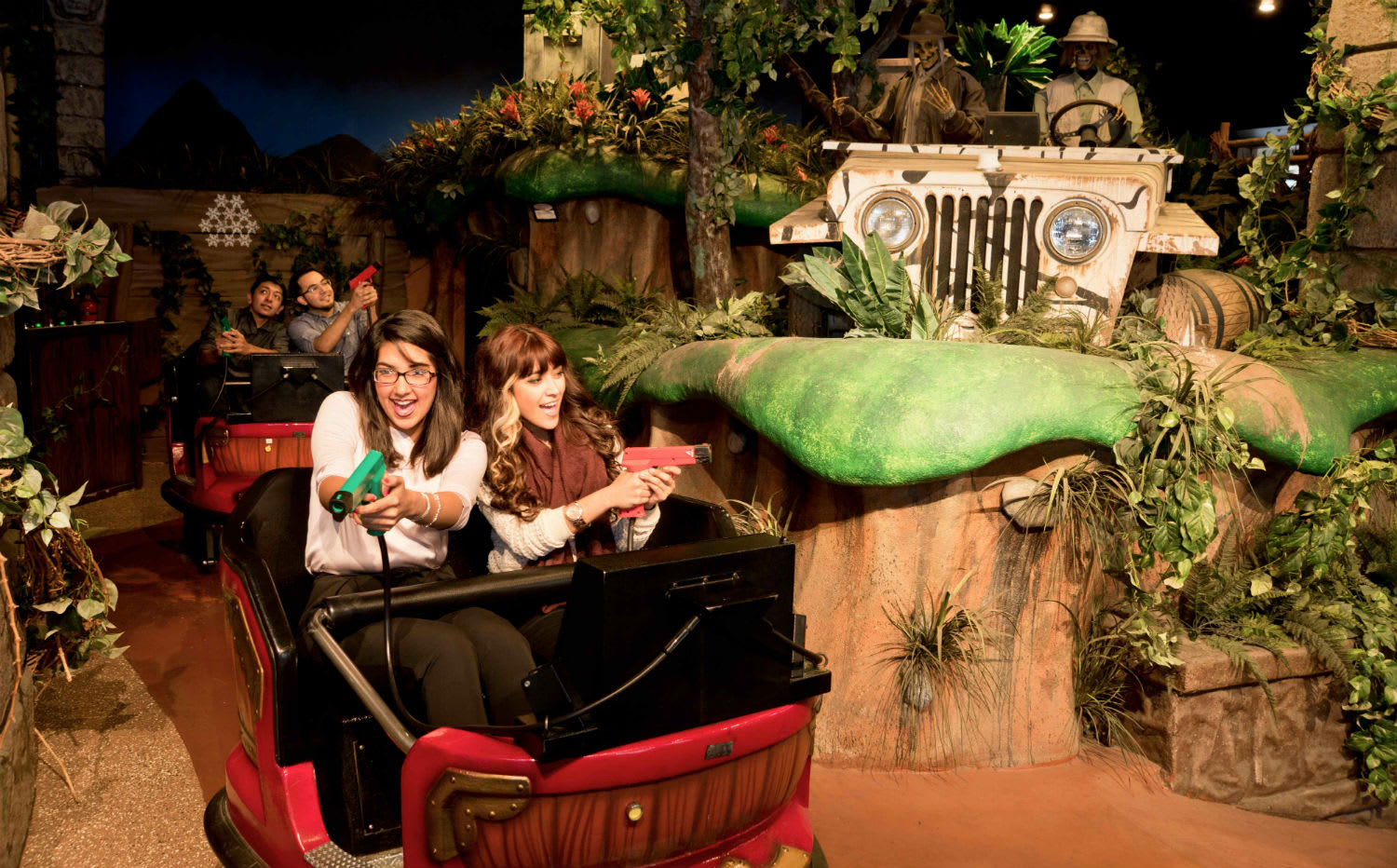 Alamo Plaza Attractions
Alamo Plaza is a great place to hang out with teens. There are plenty of places to eat and small shops, plus plenty of fun attractions. If your teens love a good scare, then Ripley's Haunted Adventure is a haunted house they won't want to miss. If they prefer more straightforward excitement and adventure, then the Tomb Raider 3-D ride is an exhilarating experience.
Have a teen who loves learning? Then let them test their knowledge and learn new things at the Guinness World Records Museum. If you want to know more about the delightful offerings of Alamo Plaza, check out our post for some fun Alamo Plaza attractions.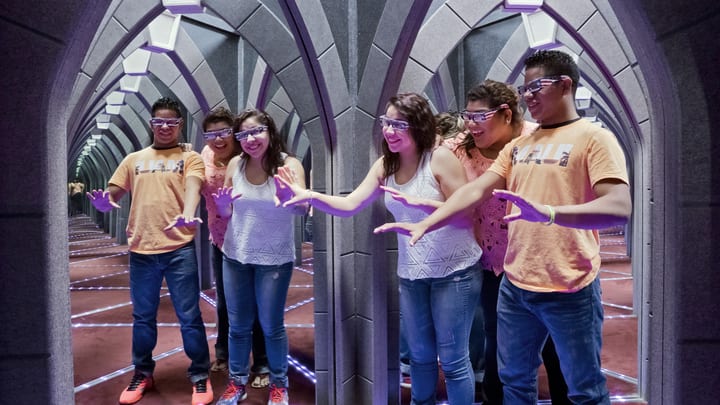 The Amazing Mirror Maze
This is one that's fun for kids and teenagers of all ages. Even the most skeptical teens will enjoy the disorientation and fun of wandering your way through the Amazing Mirror Maze, over and over again. Or perhaps they'll get more out of the Vault Laser Challenge, where they have to practice spy-like techniques to cross a room without touching any of the beams of light.
Either way, it's an entertaining way to spend an hour. It's also conveniently located in Alamo Plaza, so you can easily work it into a larger itinerary.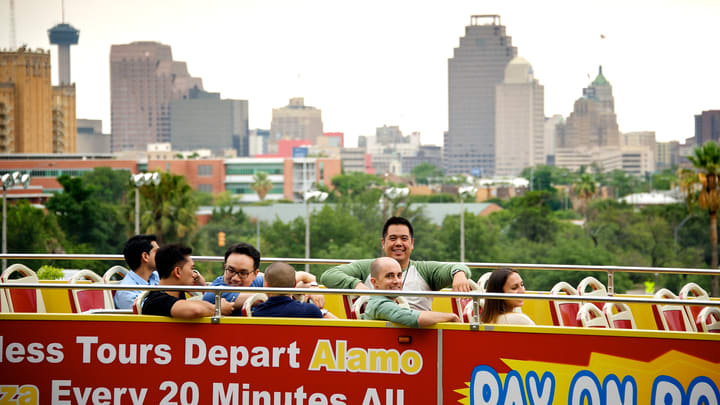 Hop-on Hop-off San Antonio Bus Tour
While some tours can certainly be stuffy and boring, your teens are sure to find greater enjoyment in a bus tour. They're leisurely and don't require much effort (a win for teens on vacation), and they're filled with informative narration to learn at least a little something.
A hop-on hop-off bus like this one is a perfect choice for families. It gives teens the freedom to choose where to hop off if something interests them, or if they aren't quite old enough for that freedom, they can decide where the whole family should disembark. The guides will also be friendly and personable, so your teens are sure to warm up to them pretty quickly.
Remember to Save on Admission
From animal encounters to exhilarating mazes, there are plenty of fun things to do in San Antonio for teens to enjoy. They'll keep the whole family happy, and your teen especially will feel like they're truly enjoying their vacation.
Don't forget – you can save on admission to many of these top teen-friendly attractions with Go City. You can make huge savings on combined admission vs. paying at the gate. We hope you'll consider a few of these teen-approved attractions for your next family vacation to San Antonio. Happy Travels!