Win a two night stay at the Courtyard Liberty Station this Black Friday
Our Black Friday Giveaway has now ended.
WIN a two night stay at the Courtyard Liberty Station
Live the lavish life with a two night stay at the Marriott Courtyard Liberty Station Hotel, on the stunning San Diego waterfront. Get spellbinding views of the city's skyline as you relax by the pool, grab some retail therapy along the sea front, get active on the local biking trails or cool off in the sea on a paddle-board.
As if that's not tempting enough, you'll also get a $50 gift card to use at the Brigantine Seafood & Oyster Bar or the Port Side Pier, some of the best dining destinations on the downtown San Diego waterfront.
At the Brigantine you can enjoy up-scale San Diego-style surf and turf, think award winning tacos and best-selling grilled swordfish. Or try out Port Side Pier for fresh local seafood with authentic Mexican flavors, pub fare, quality coffee and refreshing gelato.
However you spend your trip, you're in for a treat!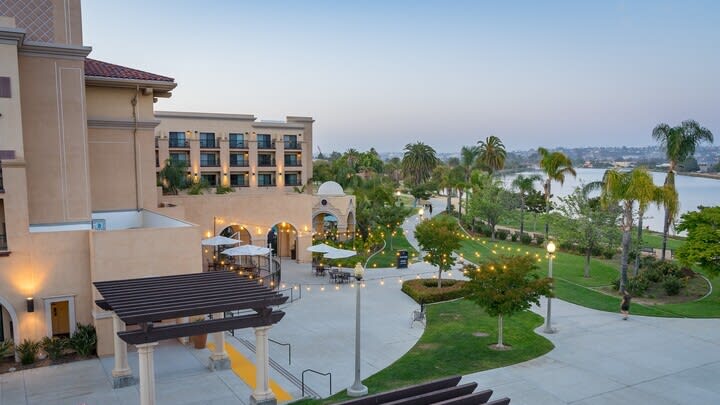 How to enter
For a chance to win this incredible prize, all you have to do is purchase any of our San Diego passes between 9AM Tuesday 22 November 2022 and 11:59PM Tuesday 29 November 2022. Once you've purchased, you'll be automatically entered into the giveaway. Easy!
If you're the lucky winner, we'll contact you by email by December 15, 2022, so look out for us in your inbox.