Guide to Singapore's Hawker Centers
Hawker centers are practically an institution in Singapore. Somewhere that all nationalities and social circles come together to chow down on excellent quality yet super cheap local delicacies. These covered food courts rose to prominence as a more sanitary alternative to street food vendors, who always had a delicious yet risky reputation... By no means a luxury food fix, these dining halls are bare-bones and all the better for it. The focus here is the food, enjoyed in a vibrant atmosphere with tightly-packed tables that encourage conversation with friendly strangers. A visit to the Lion City simply isn't complete without tucking into a steaming bowl of goodness from these popular food courts, so look no further for your trusty Singapore hawker center guide. Our pick of top Singapore hawker centers includes...
Lau Pa Sat hawker center
Newton food market
Maxwell street food center
Amoy street food center
Makansutra Gluttons Bay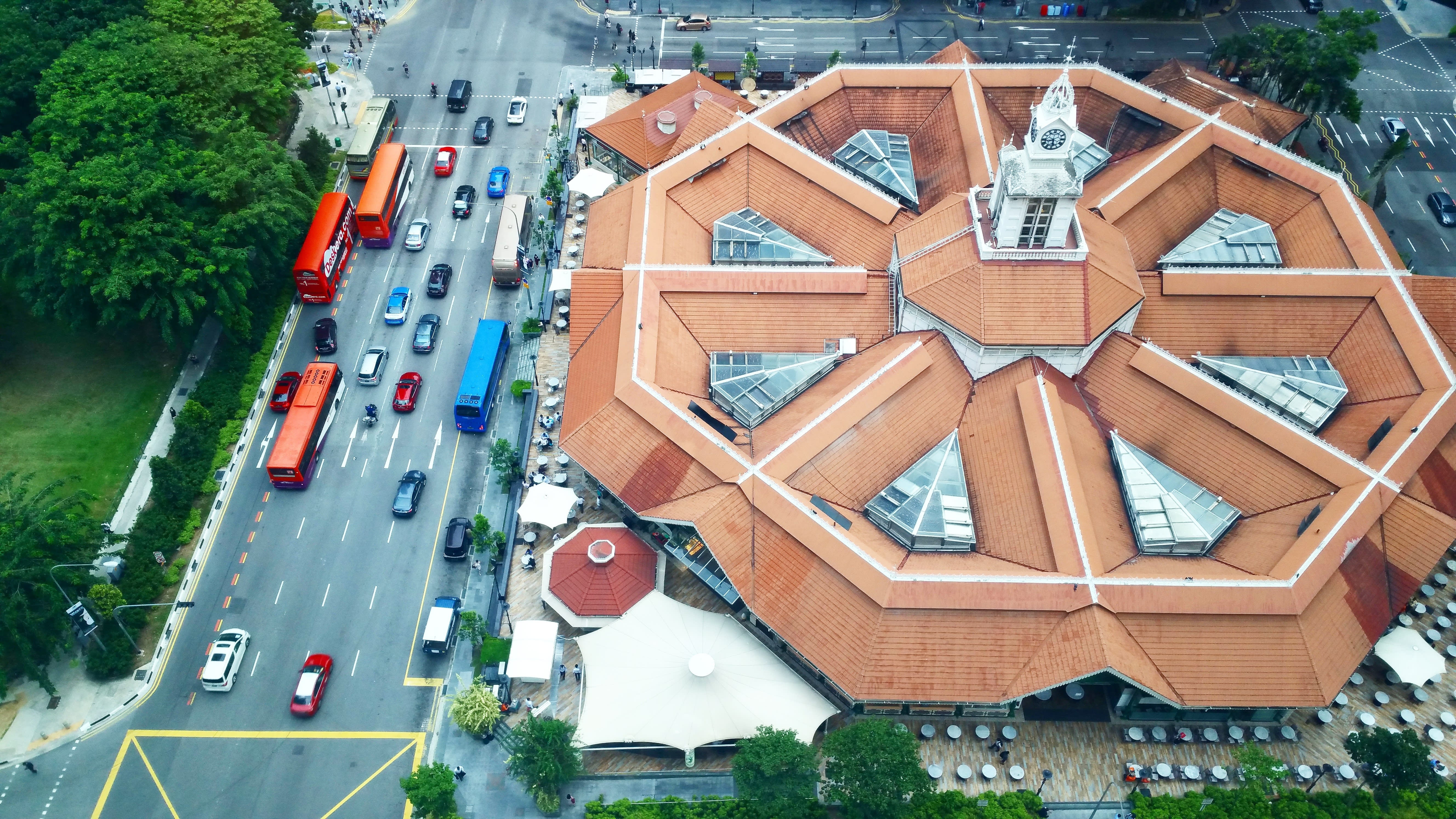 Lau Pa Sat hawker center
Lau Pa Sat is a stunning space that can seat 2,500 hungry people who chatter and dine on a myriad of world cuisines. It just happens to be Singapore's most famous - and busiest - hawker center, too. The terracotta-roofed building that houses the complex is over 120 years old and is constructed of huge, intricately decorated steel beams that were shipped over from Scotland. It is one of the oldest examples of British Victorian architecture in South East Asia and has also been dedicated as a National Monument. There's a vast array of food options in this space and the prices are blissfully low. Pick up a basic - yet flavor-packed - rice or noodle dish for just SGP$5-7.
Newton Food Market
A little further out of the center of the city, Newton Food Market should still be hot on your radar. The food is varied, the atmosphere lively, and the space incorporates both indoor and outdoor seating. Out of 80 stalls, 30 are dedicated to barbecued seafood, serving famous dishes from the city such as black pepper crab, sambal stingray, and fried prawn mee. Elsewhere in the center, tuck into excellent Indian dishes like Nasi biriyani and Malay pancakes stuffed with egg, turnip, and prawns, called Popiah.
Hainan chicken rice
Maxwell Street Food Centre
Maxwell Road is set right in the heart of Chinatown, making it the obvious choice for super cheap Chinese food. Hainan chicken rice is a staple here and is known as the national dish in Singapore. Even some of the most luxurious restaurants will it serve up with an artistic spin, but it's the back-to-basics street food vendors who whip it up in the most authentic fashion. Wash down a delightful hot meal with a neon-colored fruit shake from any one of the many stands set up inside. It's the perfect antidote to Singapore's humidity. Hot tip: our favorite for chicken rice is Tian Tian
Kaya toast and kopi gu you
Amoy Street Food Centre
Just around the corner from Maxwell Road, you'll find Amoy Street food center, which is a great place to stop if your cravings for Chinese weren't totally satiated. This rather plain-seeming establishment actually houses multiple Michelin Bib Gourmand winners. Stop here for breakfast and try the Singaporean specialty, kaya toast: slathered in butter and coconut jam, this sweet snack is usually served alongside soft-boiled or coddled eggs and an electrifying kopi gu you (black coffee enriched with thick butter and condensed milk).
Oyster omelet
Makansutra Gluttons Bay
Traditionally, hawker centers are set up indoors to protect from the elements. However, Makansutra Gluttons Bay takes over a short pedestrian street, sheltered by parasols. What's more, this unique hawker is set right down on the water's edge overlooking the CBD, giving unparalleled views over Singapore's modern architecture. In fact, this is the city's latest closing hawker center, so you can enjoy dinner bathed in the bright lights of the city after dark. Come here for chili crab or oyster omelet for a true taste of Singapore's culinary heritage.
Save on Attractions in Singapore
Go City is the best way to sightsee and save in Singapore. You'll get admission to the city's top attractions while making huge savings on combined admission. Check out the full range of Go Singapore attractions and start planning your trip.
Share your trip with us
Follow us on Facebook and Instagram, and share your adventure with us. Tag us at @GoCity on your travel photos to keep us up to date with your vacation.