The Best Things to do in Vienna
Austria's riverside capital fills the imagination with imperial architecture, romantic art and poetry, and gorgeous confectionary.
Vienna is one of Europe's most important centers for culture, cuisine, art, and innovation, and boasts a plethora of must-sees that'll feature on every avid traveler's list.
So we've compiled the best of it so you don't have to...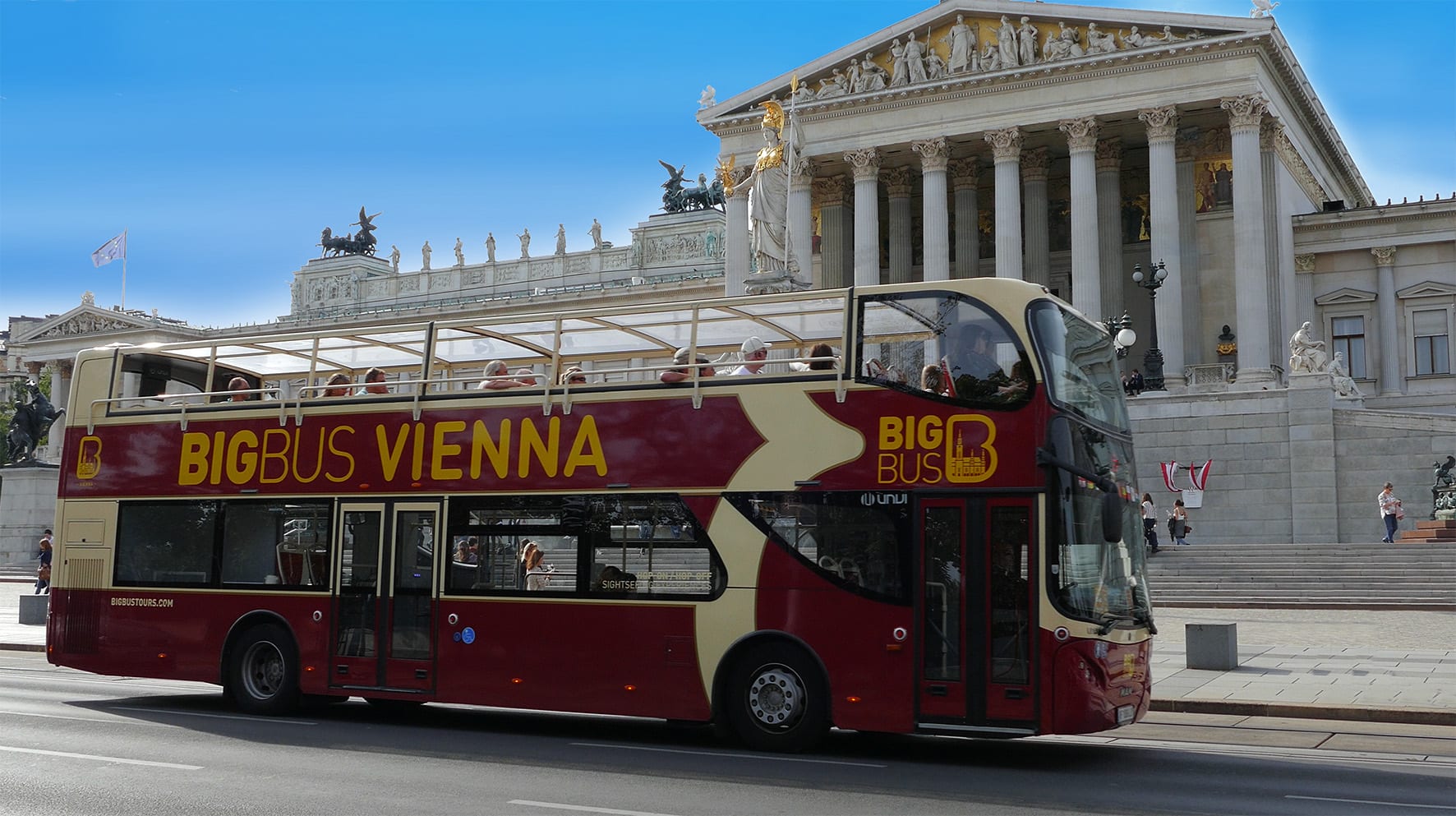 Big Bus
Red Route starting point: Walfischgasse 2, 1010 Vienna
Blue Route starting point: Albertinaplatz 2, 1010 Vienna
This is the ultimate and most efficient way to see Vienna! Relax in comfort and style aboard a Big Bus and let the best of Austria's capital come to you. Hop on and hop off at your leisure, it's totally flexible, allowing you to explore as you like.
With two routes to choose from, the Red Route or the Blue route, you'll get a good view of all the main sights. You'll see the sumptuous Hofburg Palace, the Museums Quarter, Schwedenplatz on the banks of the canal, medieval cathedrals, great green open spaces, and much, much more on your cruise around the city.
What's more, you can access commentary - recorded in 13 languages - for a little history and hidden facts to accompany the sightseeing!
Naschmarkt
Sightseeing makes for a hungry traveler, and where better to stop for a bite than Vienna's superb central market: Naschmarkt.
Taking up the main thoroughfare between Karlsplatz and Kettenbrückengasse, you'll find something for everyone among the narrow warren of stalls and pavilions selling delicious fare from across the globe. From Indian to Israeli cuisine with wine bars and cheese counters, fruits and vegetables, you'll be seriously spoilt for choice.
Take a seat inside one of the fabulous mini-restaurants, or park up outside and watch the throngs of happy shoppers while you eat. On Saturdays, Naschmarkt will be at its most buzzing when the flea market joins the regular stalls.
With food, drink, souvenirs, and trinkets galore, you're sure to pick up a gem or two.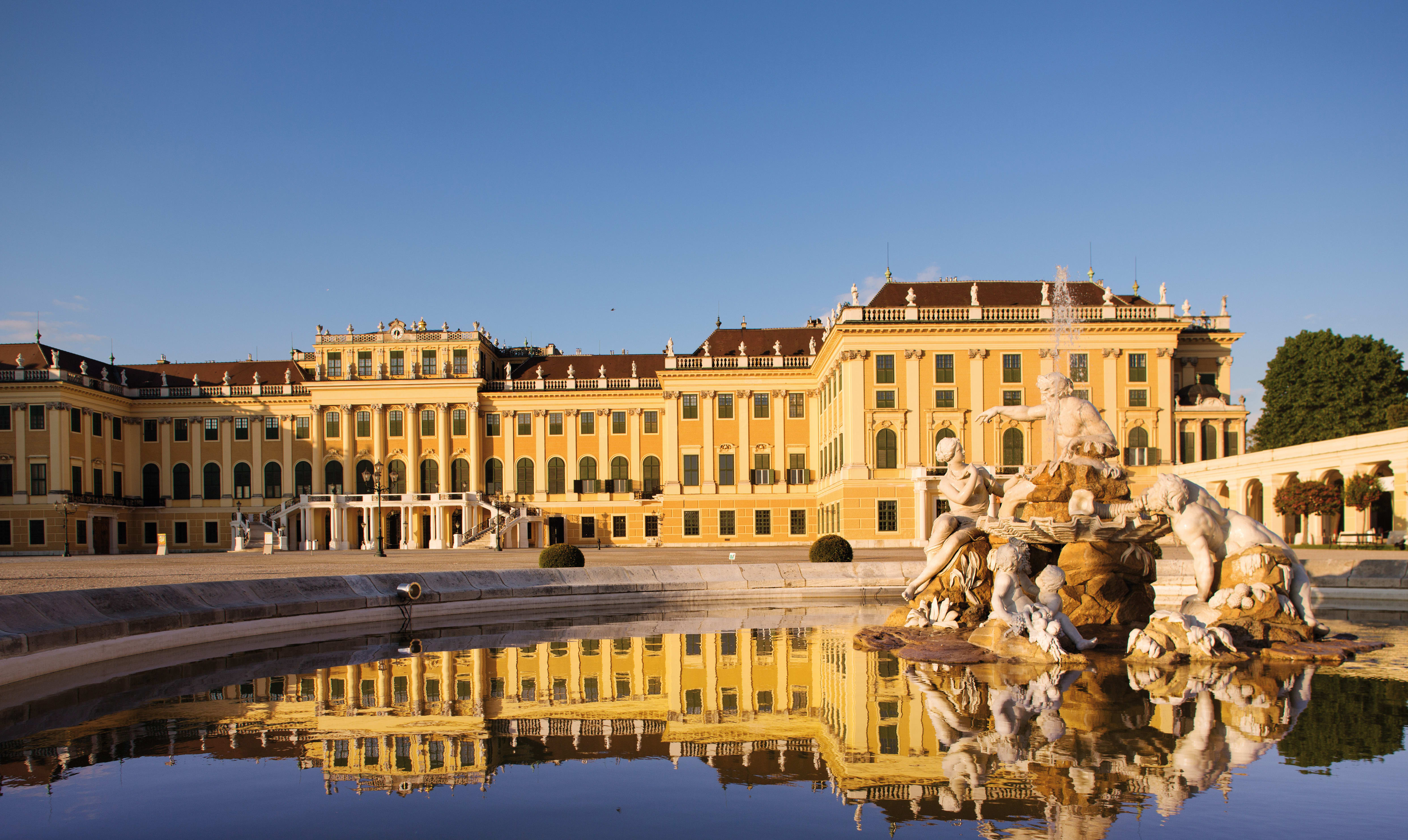 Schönbrunn Palace
A trip to Vienna without visiting the magnificent Schönbrunn Palace is a trip incomplete, frankly.
This sensational Baroque palace, a former summer residence of the imperial Habsburg family is recognized as a UNESCO World Heritage site and one of the Austrian capital's most popular things to see. You can explore at your own leisure, or join on to a guided tour for a deep dive into the fascinating, scandalous, and fabulous history of the elite.
Don't miss the Great Gallery, a 40-meter long room encrusted with sumptuous golden stucco and crowned by beautiful frescoes; or the Mirror Room, a shimmering chamber where Mozart once played to the royal court when he was just a boy.
Outside, breathe in the scent of the fragrant gardens that lead up to the Gloriette, a gorgeous hilltop pavilion with unparalleled views over the city, and why not stop in at the palace's very own zoo?
A hit with little kids and big kids alike, this menagerie is home to over 700 species, including giraffes, elephants, orangutans, and even giant pandas! There's also a multi-story rainforest house where you can spot some of the world's most awesome and elusive creatures.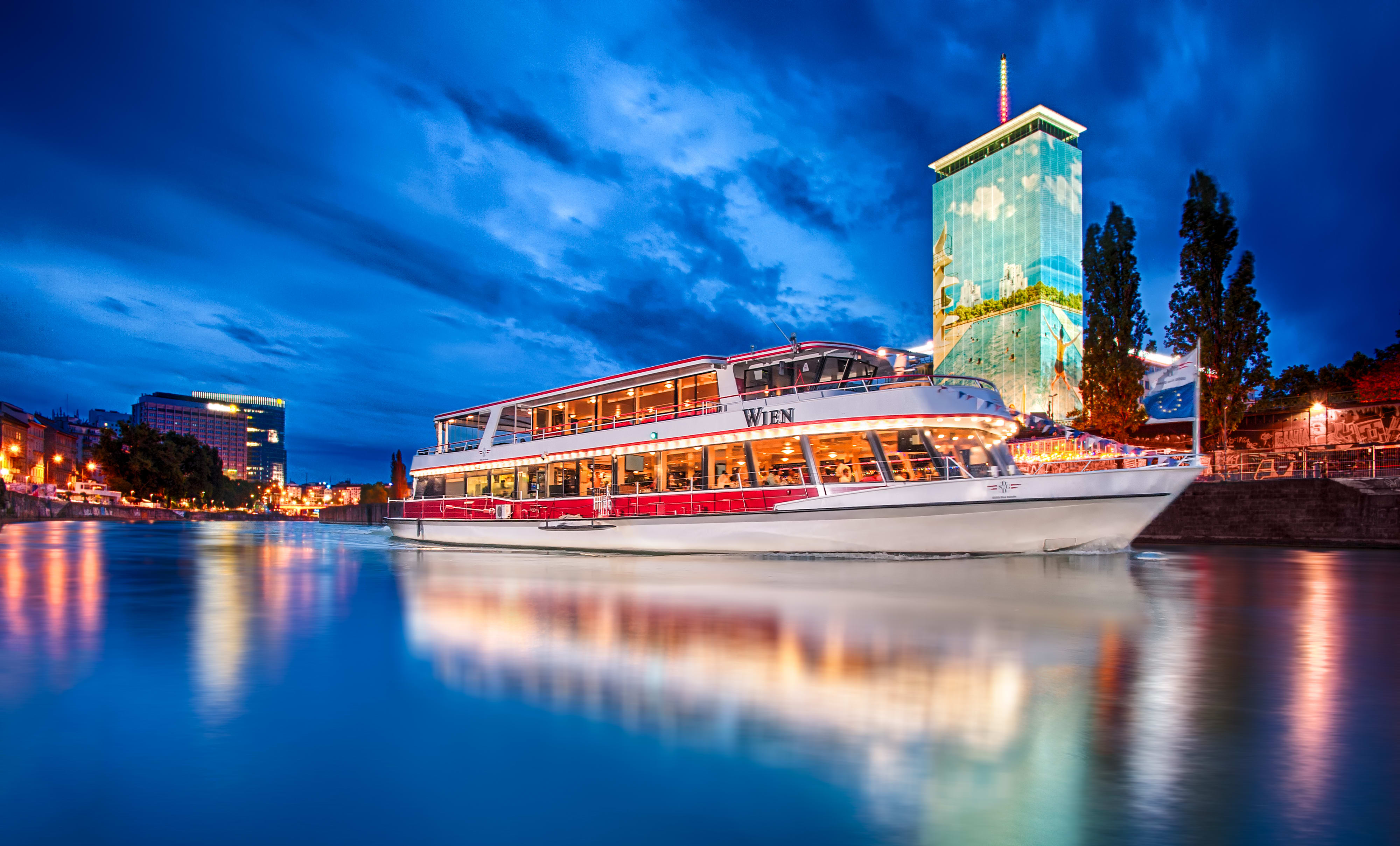 Danube River Cruise
The blue Danube, one of Europe's most famous and beautiful rivers, courses right through Vienna on its way to the Black Sea.
Aboard one of DDSG's wonderful cruises, you'll get to see the UNIQA Tower, the Urania Observatory, Zaha Hadid House, and some stunning architecture by the famous Austrian artist, Friedensreich Hundertwasser.
The 75-minute tour gives an insight into the history of the city and its strategic importance on the banks of the famous river. An unmissable activity in Vienna!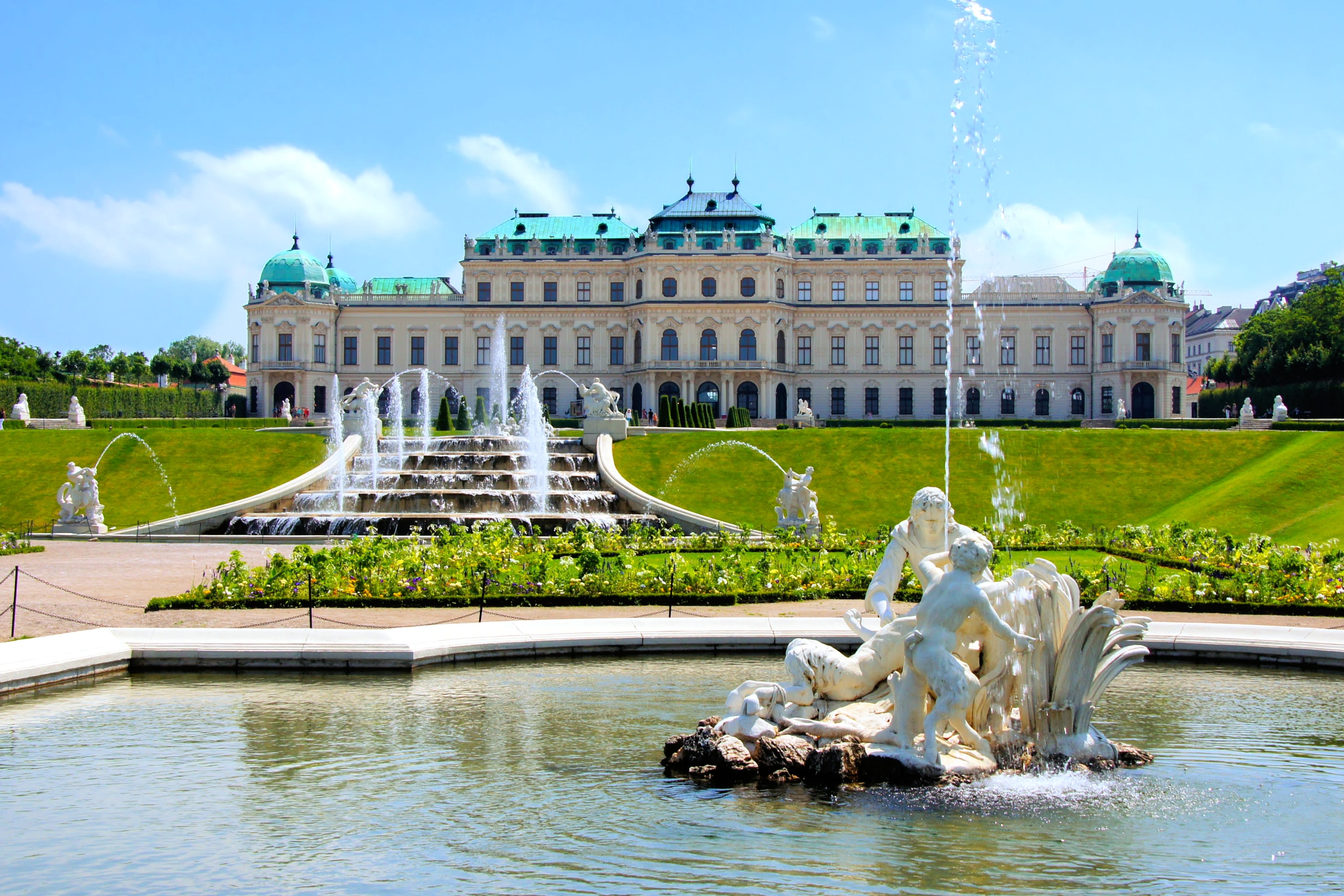 The Belvedere
These 18th-century palaces, a stone's throw from Vienna's city center is truly a sight to behold.
This complex of architectural masterpieces, at one time a home of the Habsburgs, now houses the Belvedere Museum, a vast collection of objects from the Middle Ages to the 1900s. It is best known for being home to various pieces by one of Vienna's most famous sons, Gustav Klimt, whose gold leaf and oil painting, The Kiss is recognizable the world over.
Even during the crazy times that 2020 brought us, Belvedere Palace has shown its ever-classy innovation with Belvedere Online, a series of digitally guided tours, artist talks, and performances set up so that you can enjoy the majesty of these historic palaces from the comfort of your own home.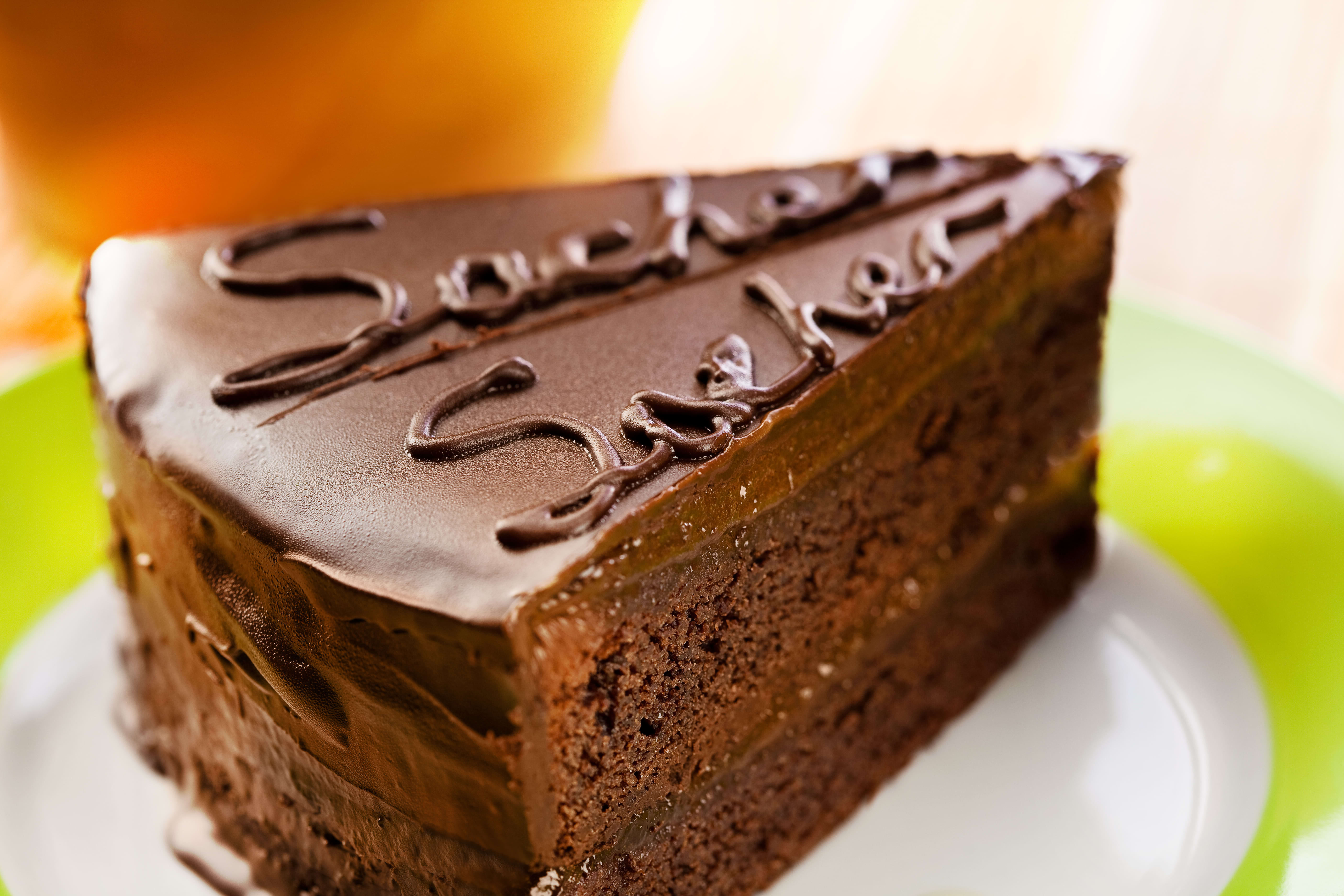 Try a Sachertorte
This has got to be Vienna's most delicious culinary export, and nowhere will you find it made better than its hometown.
A dense and gooey wedge of chocolate cake, Sachertorte is defined by its layers of sweet apricot jam that sit between the sponge and shiny chocolate glaze.
A staple of the city's Kaffee und kuchen (coffee and cake) culture, this tasty treat isn't hard to come by. Our favorites can be found at Heiner Wolzeile, a gorgeous wood-paneled hideaway where you can enjoy cake as other confections glint at you from behind the chic, curved counter; Diglas, a cool café with bright red seating and quirky black and white prints that adorn the wall; Oberlaa a string of classy patissiers that can be found all over the city; or the fabulous Café Central, the last word in Viennese coffeehouses.
Dining under Café Central's wondrous vaulted ceiling will likely transport you back to a time where you could rub shoulders with famous former patrons such as Trotsky and Freud.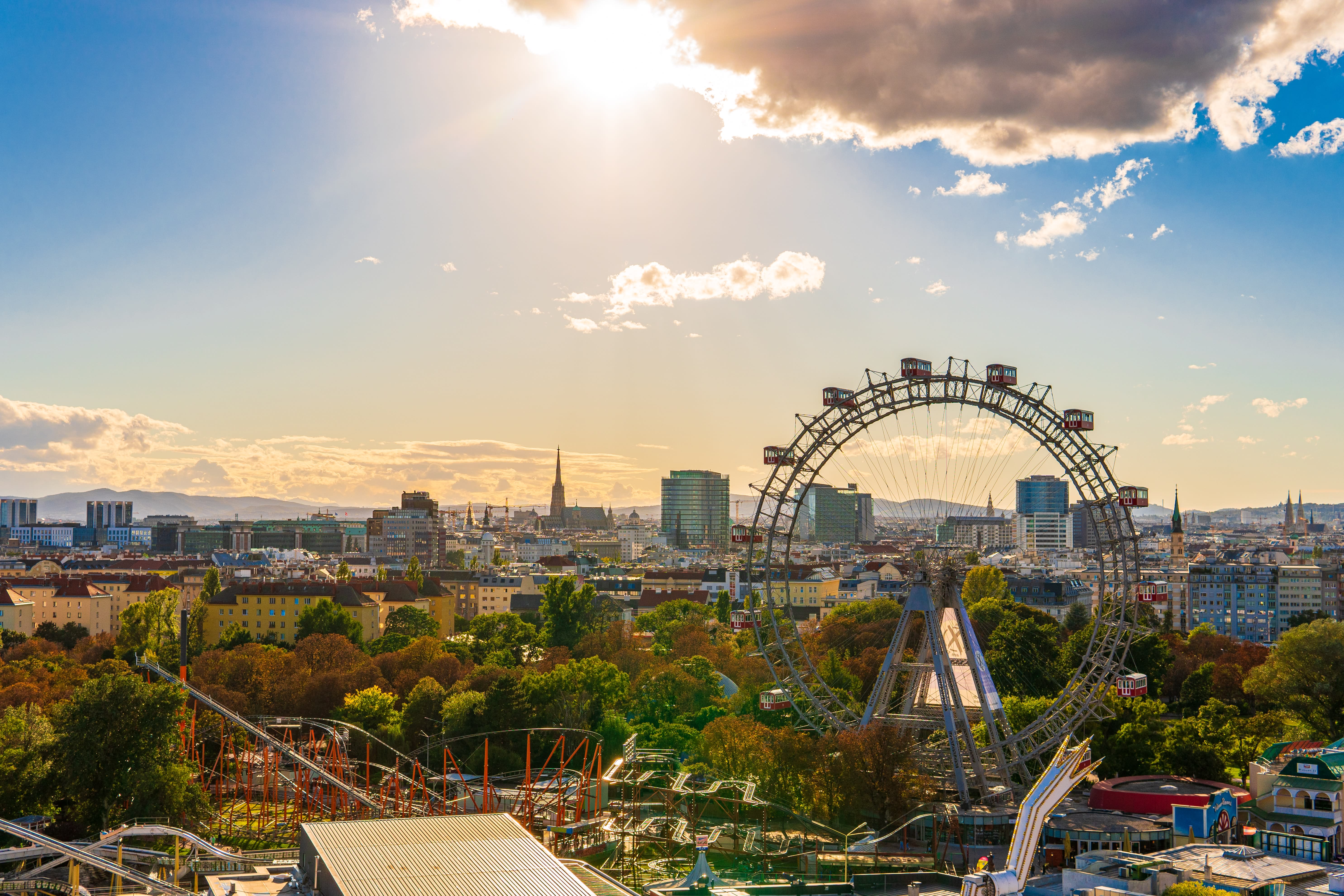 Wiener Reisenrad
A true icon of the city, the giant Ferris wheel that marks the entrance to Prater park is an unmissable stop on your trip to Vienna.
Made famous by its appearance in 1949 thriller, The Third Man, the Ferris wheel was constructed to commemorate the Golden Jubilee of Franz Joseph I. At 65 meters, it held the title of the tallest Ferris wheel in the world between 1910 - 1985 and provides the best view of the city from the top of its circumnavigation.
In the entrance area of the Giant Ferris Wheel, eight cabins offer insights into 2,000 years of Viennese history, so you'll also learn a thing a two before indulging in the amusements at the park.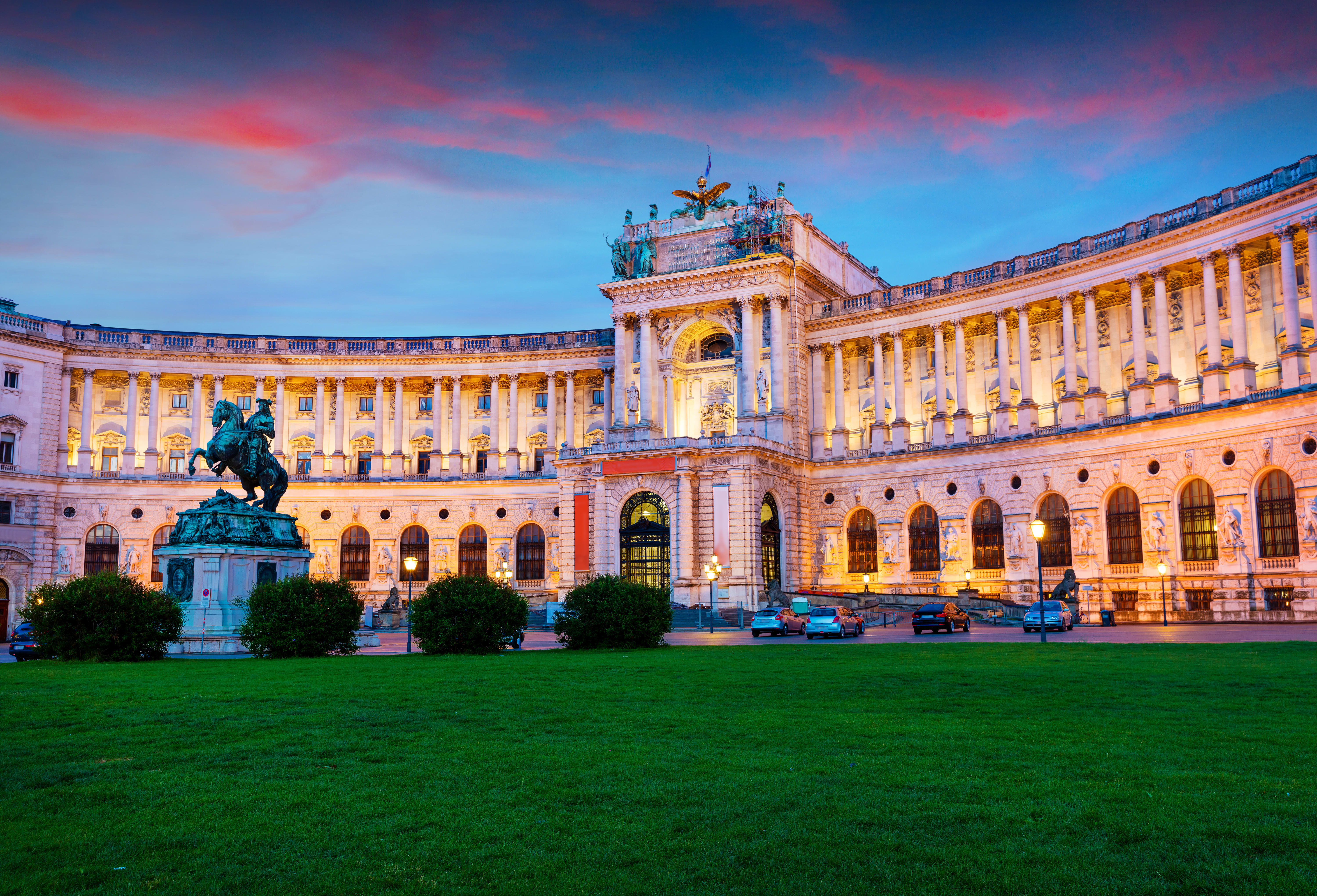 Hofburg Palace
And finally, the very centerpiece of the former Austrian Empire: the Hofburg Palace. Vienna's central palace and winter home to its ancient royal family is a grand building that is known as one of the largest palaces in the world.
These days it serves as the home and workplace of Austria's president, along with museums, library, and treasury. The complex also includes a grand chapel, a wide-open public square, and the famous Spanish Riding School.