Top 10 lists are all the rage these days, from the 10 best films of the year, to 10 ways to change your life right now. We don't deal in fads but are happy to jump on the top 10 trend. So, without further ado, these are our picks of the 10 best historical places in Hong Kong!
Including:
Aberdeen Fishing Village
Victoria Peak
Tian Tan Buddha
Wong Tai Sin Temple
and more!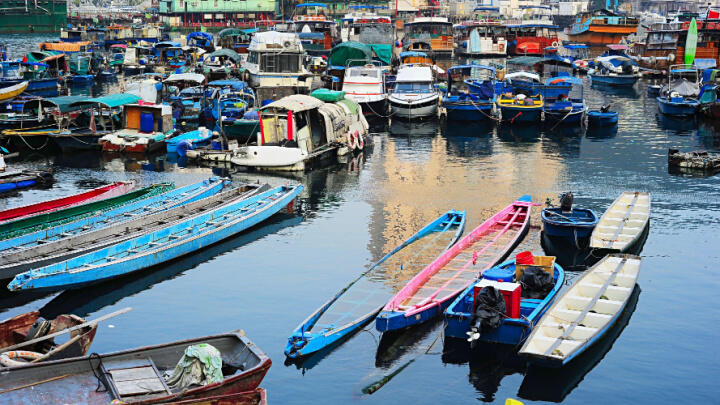 Aberdeen Fishing Village dates back to the 18th century, back when Hong Kong was a much smaller settlement than it is today. Some of that history remains today, including the Hung Shing Temple that dates back to the 1700s, as well as a number of fishing boats throughout the centuries. 
Why not take a tour of the area, where you'll see and snap all the sights, board a houseboat from the 1960s, and then tuck into a traditional fish and noodle broth often consumed by the local fishermen?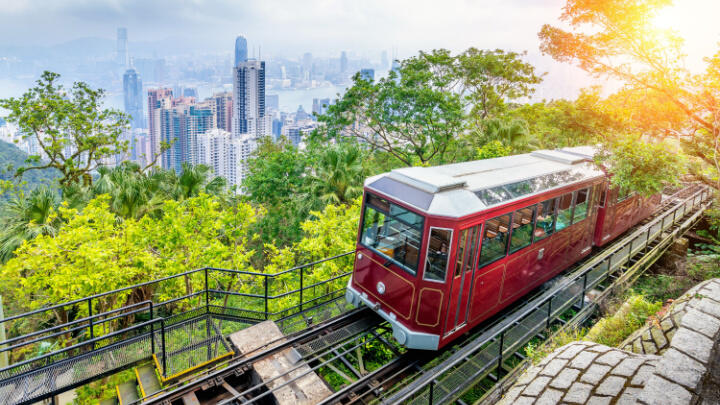 Back in the 19th century, when Hong Kong was a British colony, Victoria Peak was prime real estate for white Europeans. As the highest hill on the island, measuring over 1800 feet, it offered amazing views of the developing city. And being so high up, it also has a cooler microclimate when compared to street level. 
Nowadays, the mountain has predominantly returned to its verdant roots, but it still offers visitors the best views of the city and historic nature trails to explore. Getting up there is easy enough, thanks to the Peak Tram, which goes from the city streets to the top of Victoria's Peak.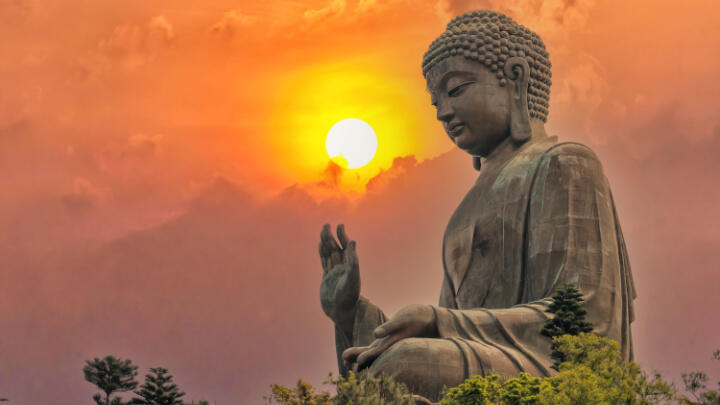 While the Tian Tan Buddha was only built in the 1990s, that's technically the past and, therefore, technically historic! But given the spectacle that it provides, it earns its place on our list. 
Also known as "Big Buddha", Tian Tan Buddha is massive. 112 ft tall, over 280 tons of bronze, and perched atop Ngong Ping on Lantau Island, it's one of the most prominent sights in Hong Kong. So go see it, take some pics, and revel in its spiritual significance.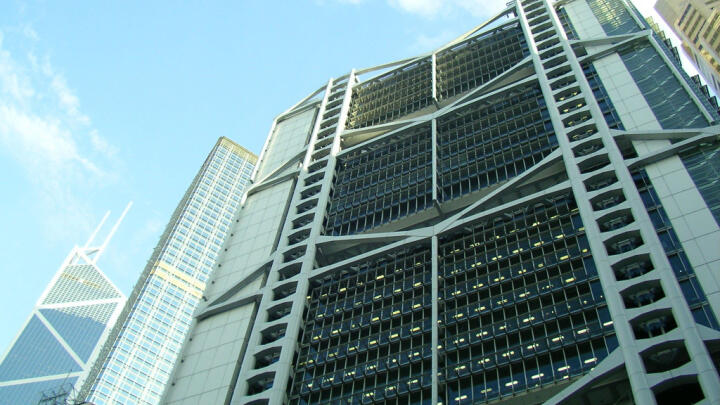 If just one historical place isn't enough, why not a bunch? On this historic tour of Hong Kong, you'll get your steps in while seeing the sights.
Explore the myriad architectural delights of Central District, including Gothic Revival, classic Colonial, and elegant Neoclassical buildings that rub shoulders with modern skyscrapers. Stop for snaps in Statue Square, then see Norman Foster's famous HSBC building up close. 
Other highlights include lush Hong Kong Park and historic Hollywood Road, home of Tai Kwun, aka the former Central Police Station Compound, with its beautiful courtyard and original prison cells to explore.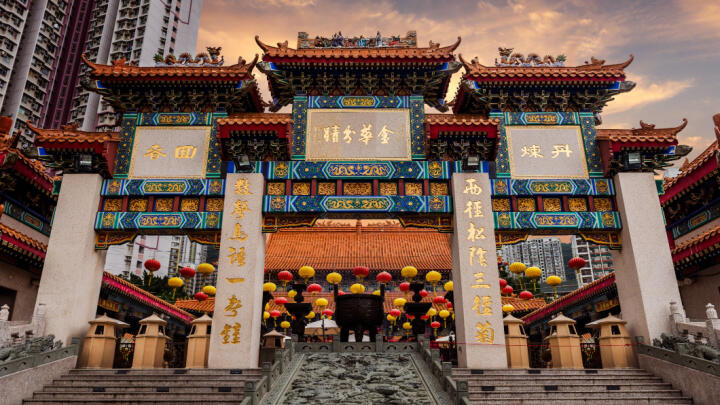 Found in north Kowloon - in Lion Rock, to be exact - is the Wong Tai Sin Temple. Also known as the Great Immortal Wong Temple, the distinct red and bronze Taoist temple was built back in the 1920s and is a hugely popular tourist destination to this day. 
So, why not go and smell the incense that wafts out of there on a daily basis, bask in its grand, spiritual design, and take some photos while you're at it?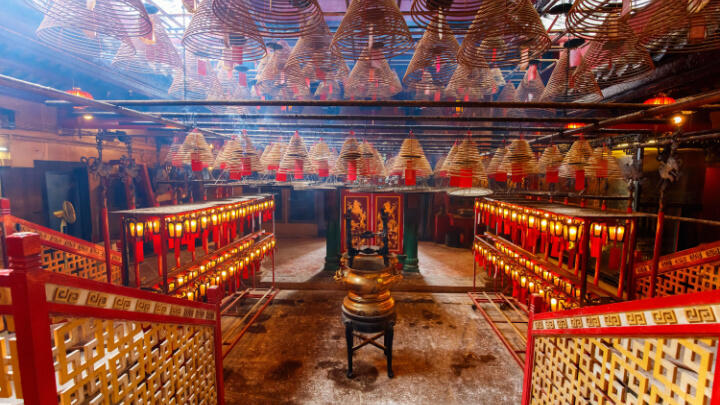 Man Mo Temple is certainly one of the oldest temples that still stand in Hong Kong, having been built around the 1850s. Thankfully, it's considered a protected historical sight now, so it's likely to still be standing decades from now. But there's no time like the present, so go check it out on your visit. 
Dedicated to King-Emperor Man and Holy King-Emperor Kwan - patrons of study - it was often visited by students hoping to do well in school. Nowadays, its double-eave, green tiled rooftop, and courtyard layout are indicative of the Qing dynasty and more than earn a place on your camera roll.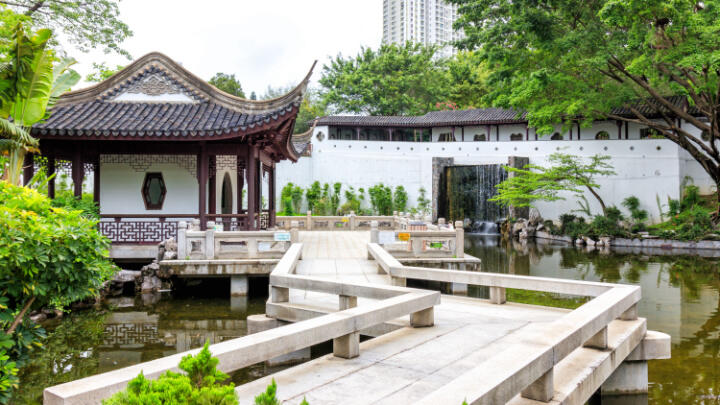 Kowloon Walled City has an interesting past, to say the least. Originally a military stronghold during the 1400s, it later became a hodge podge of makeshift flats and residences for miscreants until it was demolished some 30 years ago. 
Today, a beautiful park lies atop the remains, but elements of its past have been preserved for visitors and locals alike. So go see its lush green spaces and marvel at the interesting artifacts that remain, including The Yamen, a Qing-era building, and what remains of the South Gate.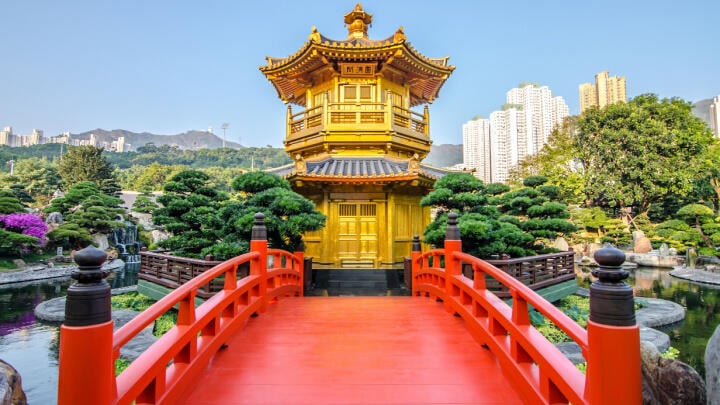 Getting its name from the nuns that used to go there in the 20th century, Chi Lin Nunnery is actually a large Buddhist temple. Rebuilt in the last 30 years to match the traditional Tang Dynasty style of architecture, it absolutely deserves its place on this list as one of the 10 historical places to visit in Hong Kong.
It's the world's largest hand-made wooden building, and its beautiful, intricate designs cover more than 360k square feet. Go for the architecture and history; stay for the huge ornate statues of gods and goddesses.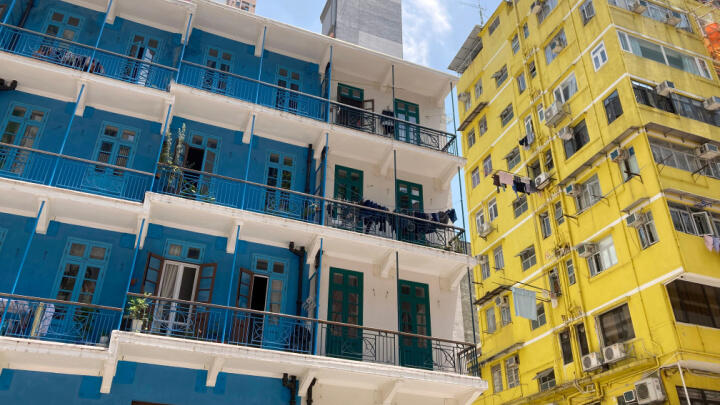 If you're after one of the most unusual places in Hong Kong, this historical flat block is sure to break the top 10. Yes, it's just a flat block, but it's also entirely blue, a listed building, and just so happens to be built in the 19th-century style popular in South China at the time. 
It's also a massively popular tourist destination, thanks to its striking blue color, and the Hong Kong House of Stories event space that's open to one and all. Featuring historical exhibits and artifacts, it's a great way to get a sense of what life was like back then.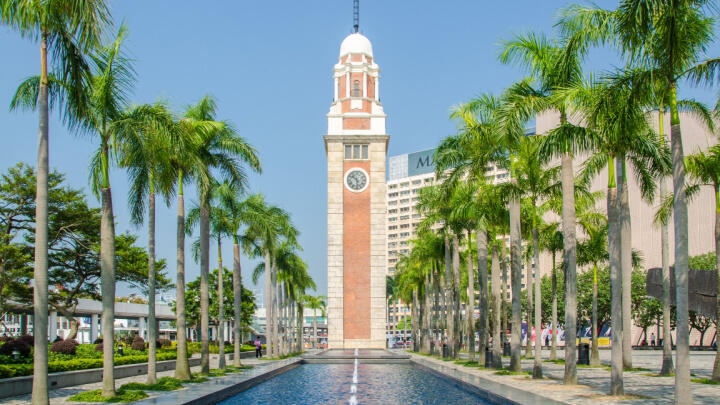 Built back in 1915, the Hong Kong Clock Tower is easily one of the 10 best historical places to visit in the city. Once standing tall by the Kowloon–Canton train station, now it is all that remains. 
At over 140 feet tall, it's hard to miss. And its distinct red brick 'stripe' along the center makes it easy fodder for a whole bunch of vacation snaps. 
So now you know about the 10 best historical places in Hong Kong! If you want to make the most of your visit, check out Go City. With our All-Inclusive Pass and Explorer Pass, you can also see the more modern experiences in the city for one low price!