Bargain hunters rejoice! If you're looking to strike a deal, check out our picks of the best markets in Hong Kong and go home with a veritable bounty of trinkets!
Including:
Ladies Market
Temple Street Market
PMQ Hong Kong
Jade Market
...and more!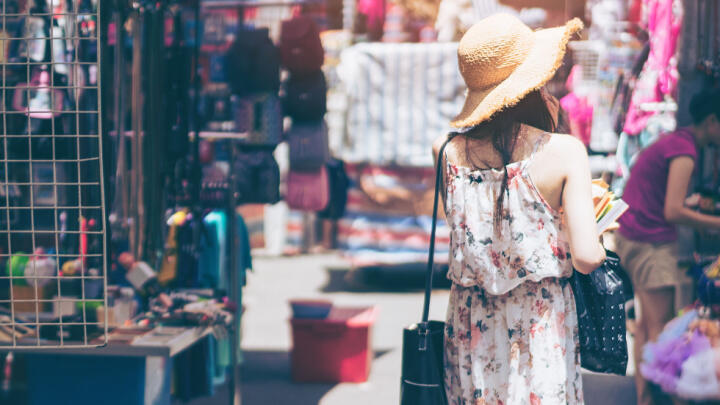 Who run the world?
When it comes to the best markets in Hong Kong, Ladies Market stands out as a go-to destination for fashion enthusiasts seeking affordable garb. Spanning the length of Tung Choi Street in Mong Kok, this vibrant market boasts an array of stalls offering myriad shoes, dresses, bags, and accessories to make you feel glitz and glam. Sure, you might have to hunt about to find the best labels at the best prices, but it's a market - that's part of the charm. 
Don't worry, fellas; it isn't all girls, girls, girls. You'll find stuff for you too. And, if you don't really fancy shopping, take a pew at one of the food and drink stalls, order a coffee, and stare into space until it's over.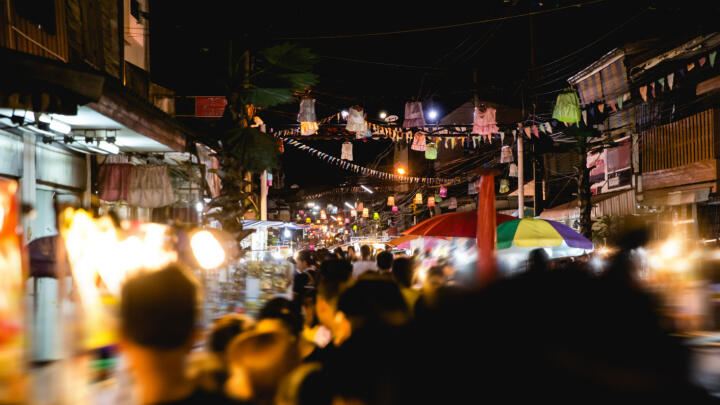 Night owls take note
For a captivating nighttime shopping adventure, Temple Street Market takes center stage as the largest night bazaar in Hong Kong. Tourists flock here when the sun goes down thanks to its lively atmosphere and diverse range of goods. It's also more spacious than most markets on this list, meaning you won't have to get your elbows out to find all the best deals. Holster those bad boys, soldier. 
Delve into a treasure trove of offerings, including clothing, electronics, local art, and souvenirs. And amidst the vibrant stalls, you might even have your fortune read by a tarot card reader for an extra touch of mystique. It's certainly one of the most unique markets in Hong Kong and, arguably, one of the best.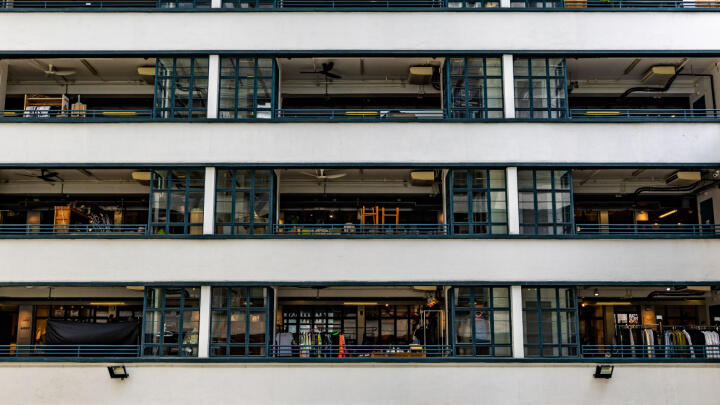 Crafty delights
While not your typical market, PMQ Hong Kong is a hub of creativity, featuring many craft shops, boutiques, and galleries across its seven floors. Showcasing exclusive art pieces, fashion jewelry, and independent fashion brands, PMQ is a treasure trove for those seeking one-of-a-kind finds. If you yearn to impress your friends, family, or, dare we say, colleagues back home, pick up some unique items they'll never get their hands on! That's right, Brenda. Your time is over!
And, with occasional pop-up markets and live events in its large courtyard, PMQ serves as an inspiring space where over 100 creative entrepreneurs work on the latest and greatest things in the world of design.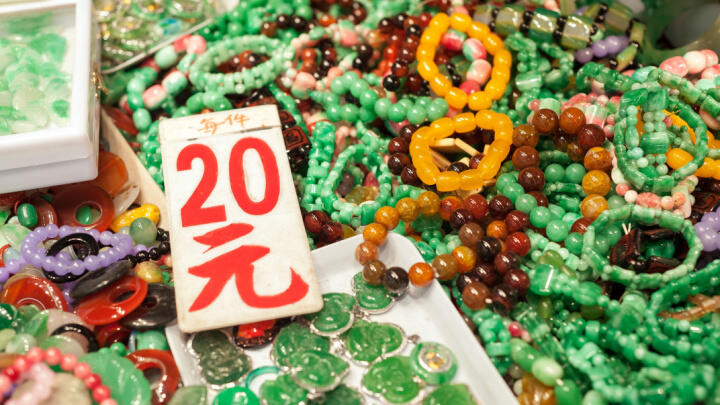 Righteous gemstones
Jade Market is appropriately named thanks to its dazzling display of precious gems, stones, and, yes, jade. Jade is traditionally believed to bring good luck, which is why it's incredibly popular with locals. So popular they named an entire market after it!
While bartering and bargaining are par for the course in the market world, traders are generally reliable and knowledgeable about their wares. If you're looking for higher-end pieces, the nearby shops will serve you well.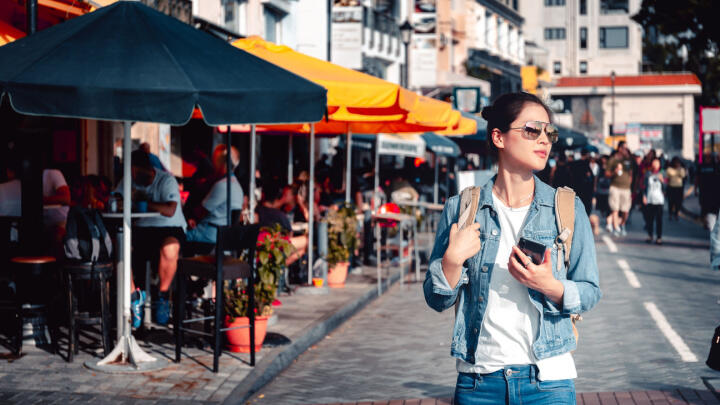 Knickknacks aplenty
Nestled along Hong Kong's southern coast, Stanley Market trades Hong Kong's trademark hustle and bustle for a more serene experience. Found in a quaint fishing village, it sells a variety of knickknacks, from arts and crafts supplies to faux antiques, classical Chinese paintings, and much more. If you just want to wander and have no particular item in mind, Stanley Market is one of the best markets in Hong Kong. 
Beyond the market, Murray House includes additional shops and restaurants to enhance your adventure.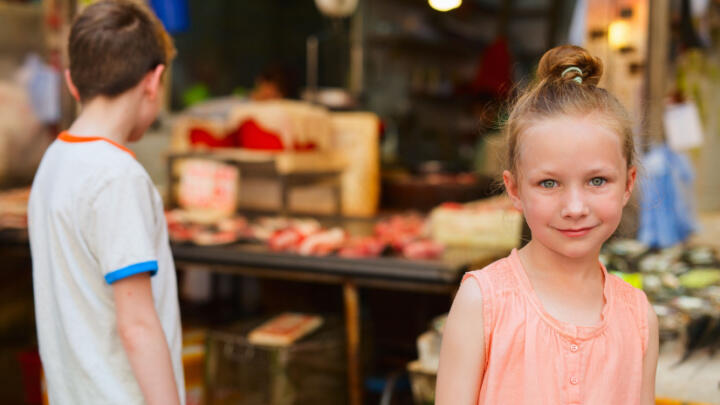 Little fashionistas assemble
Are you bringing the kids with you? Jardine's Crescent Market is one of the best markets in Hong Kong for youth-orientated fashion. A younger version of Ladies Market in both age and range, you'll find plenty of decent deals on kidswear and labels that at least they'll like. 
As the sun sets and the temperature cools, Jardine's Crescent Market comes alive, inviting exploration and delightful discoveries.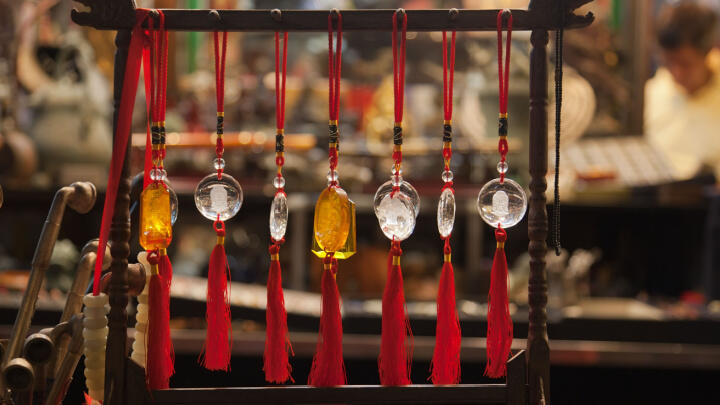 Antiques ahoy
If you're in the market for some antique oddities and other older items, Cat Street beckons with its intriguing row of shops. Even a cursory glance through its many shop windows reveals a captivating assortment of traditional homeware, Chinese pottery, Buddhist artifacts, silk, and jade accessories. 
Cat Street is one of the best markets in Hong Kong if, like Stanley Market, you're happy to simply explore and see what deals materialize. Even if nothing takes your fancy, the nearby art galleries are worth a browse.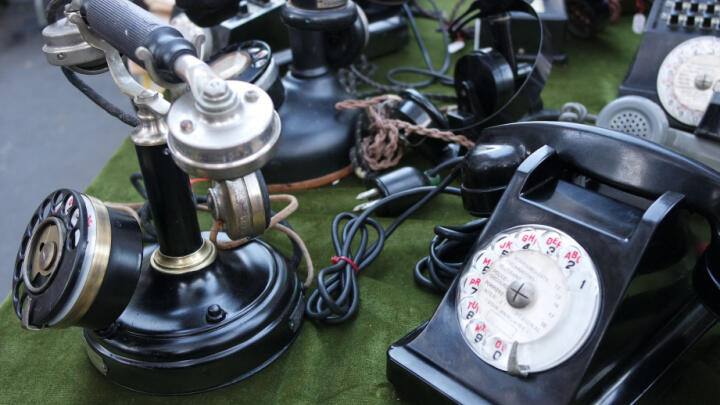 Tech heads
If you're looking for analog electronics, retro games and consoles, or even more modern offerings like TVs and laptops, Apliu Street Market in Kowloon will be one of the best markets in Hong Kong. A veritable bounty of cables, circuit boards, and more await you. 
But that's not all - you'll also find an assortment of clothing, watches, accessories, and antiques, making Apliu Street Market a bit of a mish-mash of shopping opportunities.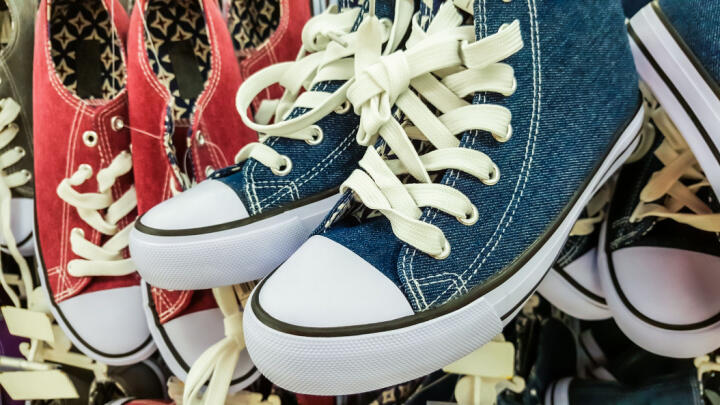 Sportswear and style
If sneakers and sportswear are your game, then Fa Yuen Street Market is playing to win. Located in Mong Kok, this vibrant market showcases an assortment of sneakers, fashion items, watches, shoes, bags, and accessories that would make even the wealthiest baller blush.
If you're looking for great deals on established brands, as well as boxed copies of old favorites, you won't find many better places than Hong Kong's own 'Sneaker Street'.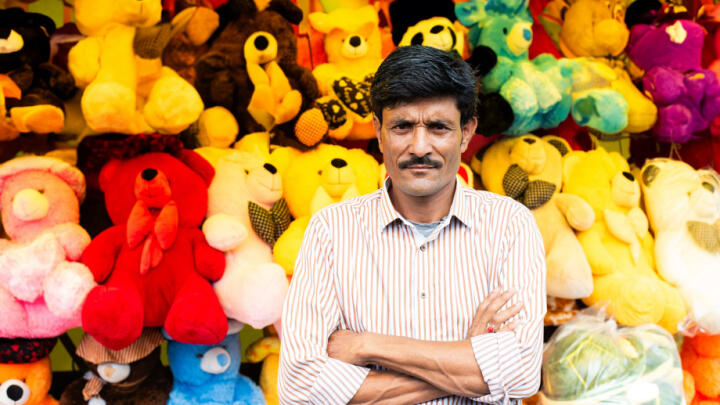 Kids' gizmos and more 
And finally, for both collectors and kids alike, Tai Yuen Toy Market should be top of your list. A multitude of toy shops line the street, offering everything from Barbie dolls to board games. 
If you're vacationing before school restarts, you'll also find unique stationery and clothing that will set your little ones up for a successful new term!
So, those were our picks of the best markets in Hong Kong! If you're looking for more vacation inspiration to pepper between your bouts of bargain hunting, check out Go City! With our All-Inclusive Pass and Explorer Pass, you can also see all of the city's best bits for one low price!