Spending a few days in Las Vegas? See the best of this delightful city and experience all the highlights with our 3 days in Las Vegas itinerary. Jam-packed with classic Vegas sights and attractions, this popular 3-day itinerary encompasses a wide variety of things to do to showcase the best that Las Vegas has to offer in a limited amount of time.
This 3-day itinerary includes:
Hop-on Hop-off Big Bus Sightseeing Tour
Bellagio Conservatory & Botanical Gardens (free!)
Fountains at Bellagio (free!)
Show at the V Theater
Madame Tussauds Las Vegas
High Roller Observation Wheel at The LINQ
Eiffel Tower Experience
Grand Canyon South Rim Tour
Day 1
Stop #1: Big Bus Las Vegas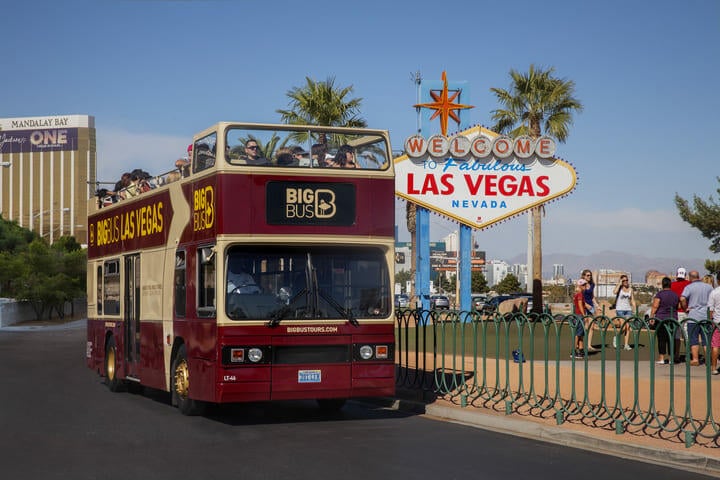 If you really want to see what Las Vegas is all about, then you have to take a Hop-On Hop-Off tour with Big Bus. They offer the most informative sightseeing tours around, with insider tips and historical trivia for all to enjoy. Best of all, as it's a hop-on hop-off tour, if you find something you just have to explore during your travels, you can disembark and spend some time checking it out.
Then, you can pick another bus up at the same spot to continue your tour. The Classic Tour takes 2.5 hours if you stay on the bus for the entire time, so it's clear that it packs in a lot to see! Be sure to check out our helpful Hop-On Hop-Off guide for top tips to make the most of your visit.
Getting In: Big Bus Las Vegas Sightseeing Tour tickets are included with the Go Las Vegas pass.
Stop #2: Bellagio Conservatory & Botanical Gardens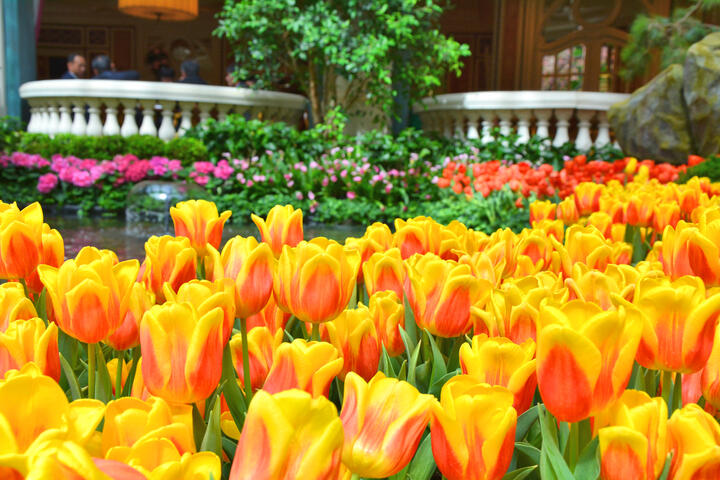 Check out the seasonal displays at the Bellagio Conservatory & Botanical Gardens, prepared by a team of 140 horticulturalists. Bring your camera for memorable photo opportunities, displays that include incredible flower formations, and water features that are nothing short of mesmerizing. The Bellagio Gardens are definitely worth a visit.
Getting in: Bellagio Conservatory & Botanical Gardens are free to enter.
Stop #3: Fountains at Bellagio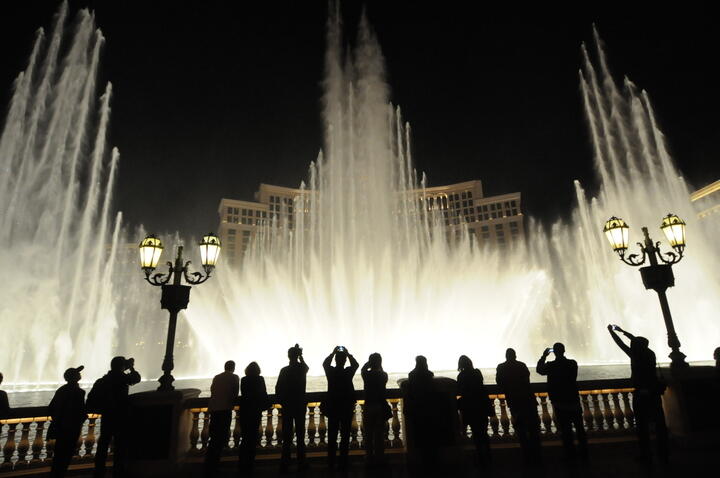 Next, stroll over to the Fountains of Bellagio, one of the most popular things to do in Las Vegas, for a beautiful musical water show. This stunning water show features choreographed fountains timed to famous musical numbers. Shows feature a variety of recognizable music, from concert opera and classical to Broadway tunes, for an always entertaining show. The fountains are a quirky, classic Las Vegas attraction and an unmissable stop on your itinerary.
Getting in: Fountains at Bellagio are free to watch.
Stop #4: Catch a Show at the V Theater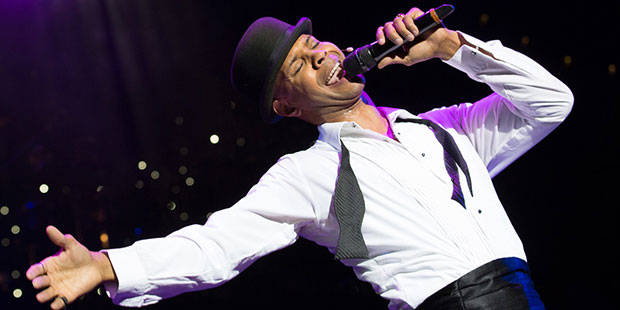 Don't leave Las Vegas, the "Entertainment Capital of the World," without seeing one of the shows that uphold the city's title. Head to the V Theater, home to a huge variety of Vegas shows, right on the Strip to catch one of their award-winning performances. Owned by the famed Las Vegas producer David Saxe, the V Theater is home to some of the most entertaining features on the Strip.
Choose from a number of different shows, including VEGAS! The Show; V - The Ultimate Variety Show; The Mentalist; Zombie Burlesque; and several more! There are plenty of kid-friendly options, too like pet-based shows and comedy shows. Each show creatively pays tribute to the spectacle that is Las Vegas' unique entertainment culture.
No reservations are required for this event. Please check our Go Las Vegas attractions list to decide which show you'd like to see, then check online for show schedules before your visit.
Getting In: V Theaters Shows are included with the Go Las Vegas Card.
Day 2
Stop #1: Madame Tussauds Las Vegas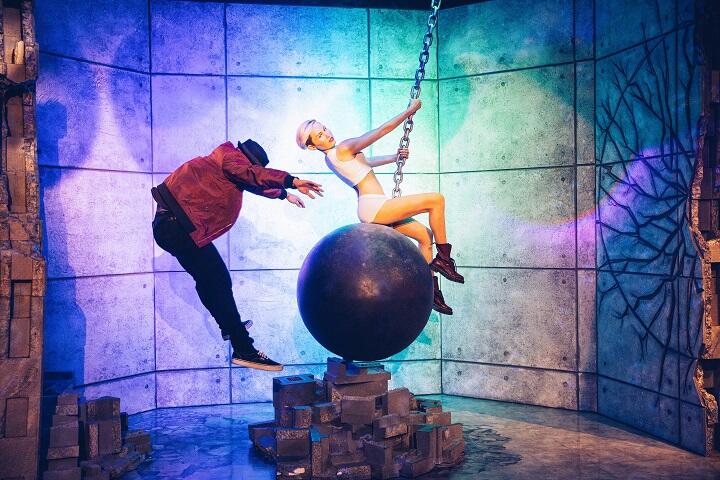 Be sure to work some celebrity sightings into your Las Vegas itinerary. Head to Madame Tussauds for an interactive and entertaining experience with all your favorite movie stars, athletes, celebrities, and more. Pose for the paparazzi with Lady Gaga, relive a crazy Vegas night with Bradley Cooper, sing on stage for Simon Cowell, and fight crime alongside Nick Fury.
Posing for picture with the wax statues is highly encouraged, and props are rpovided that visitors can use for unforgettable (and highly believable) photos. Cameras at the ready – prepare to fool your Instagram followers with selfies with your favorite celebrities.
Getting In: Madame Tussauds Las Vegas tickets are included with the Go Las Vegas pass.
Stop #2: High Roller Observation Wheel at The LINQ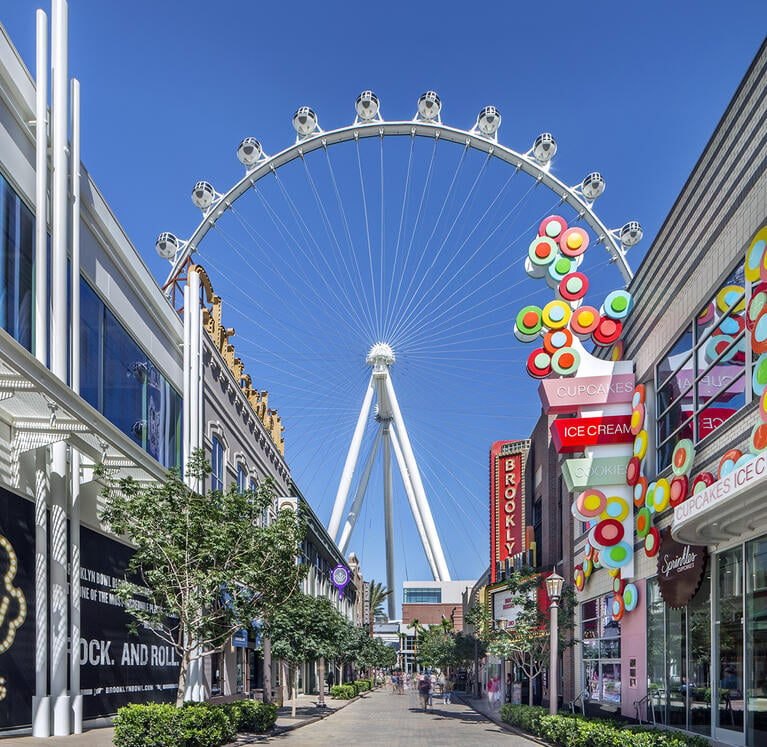 Take an afternoon spin on the High Roller, the world's tallest observation wheel – just about 550 feet above the ground! Your 30 minute ride will feel like it ends too soon, as you soak up amazing panoramic views of the Las Vegas Strip and the scenery below. Don't forget to keep your phone or camera charged for this attraction!
Ready to get the party started? Grab a drink from the High Roller's wheelhouse bar before boarding. Afterwards, there are plenty of options to explore in the LINQ area, whether you're in search of food and beverage or shopping. For High Roller top tips, read our helpful guide.
Getting in: High Roller tickets are included with the Go Las Vegas pass.
Stop #3: Eiffel Tower Experience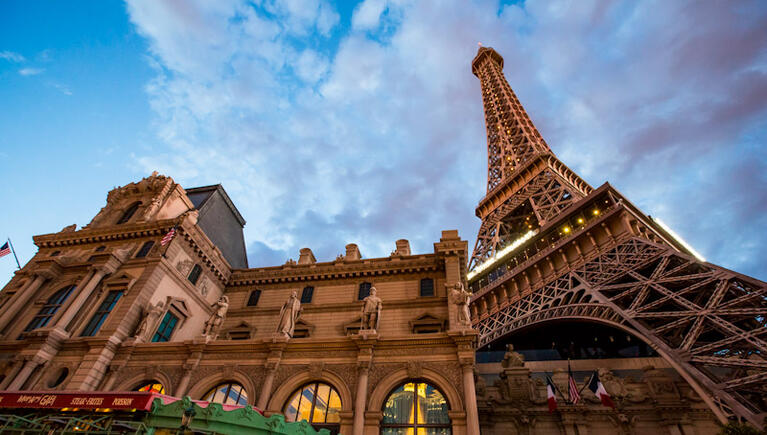 Visit Paris without the transatlantic flight! Head to the Paris Las Vegas Hotel for one of the most unique local things you'll get to do on this vacation. Their Eiffel Tower Experience is just like setting foot into a recreated Parisian cityscape. Ascend to the top of their Eiffel Tower (46 stories above ground level), and then stroll through replicas of the Arc de Triomphe, the Louvre, and more.
This is a great way to experience the grandeur and opulence of Las Vegas casino culture, and makes for some awesome photos, too. Maybe your friends will think you're in Paris instead! Plus, why not take a read our guide to the Eiffel Tower Experience before your trip? It's full of top tips and ideas to help you make the most of your visit.
Getting In: Eiffel Tower Experience tickets are included with the Go Las Vegas pass.
Day 3
Stop #1: Grand Canyon South Rim Tour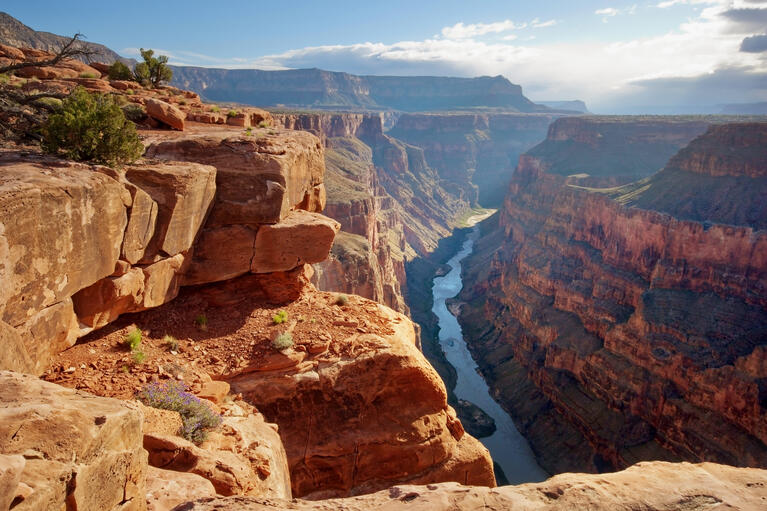 You simply can't visit Las Vegas without taking the time to see the natural wonders nearby. Take a guided bus tour out to the Grand Canyon, where you'll see many of the South Rim's signature spots. You'll see the historic (but still operational) Grand Canyon Railway, Mather Point, Yavapai Point, and many sites in Grand Canyon Village.
Grand Canyon Village has some nice places to pick up souvenirs, too. You'll also pass by the Hoover Dam on the way, which is a nice included extra that also makes for some great photos. You'll drive right over the Mike O'Callaghan-Pat Tillman Memorial Bridge, located adjacent to the Dam itself.
This tour will take the entire day (from approximately 5AM to 7.30PM), so sit back and relax on your ride out to the Canyon aboard a luxury motorcoach. You have three hours to explore the National Park itself, so be sure to make the most of the time. The Bright Angel Trail is a good choice for the active folks, and provides excellent photo opportunities.
You absolutely have to add the Grand Canyon tour to your itinerary – when else will you get the opportunity to see such an awe-inspiring natural wonder?
Getting In: Grand Canyon South Rim Tour tickets are available as a premium attraction option with the 3-, 4-, and 5-Day Go Las Vegas passes.
Let's Recap
This 3 days in Las Vegas itinerary features a variety of activities and attractions that cover all the best Las Vegas highlights. The itinerary is jam-packed with fun but features a schedule that's easy to do in three days. If you visit each of the stops in this Las Vegas itinerary, you can save up to 65% off combined admission prices with a Go Las Vegas pass. The pass offers flexibility to pick attractions you want to visit from over 10 choices, making it the perfect way to explore Las Vegas for any length of stay.
 
Spending less time in Las Vegas? We've also put together a sample 1 day itinerary and a weekend in Vegas itinerary.
Save on Attraction Admission
Pick up a 3-Day Go Las Vegas pass and save off combined admission vs paying at the gate. Remember, this 3-day itinerary is just one of many ways to experience Las Vegas. The Go Las Vegas pass gives you the flexibility to create your own itinerary, so you can choose from dozens of top attractions and create a vacation tailored to your interests.