When you tire of shopping in shops, buying your produce in the same stale supermarket, or want to find things you won't get on the high street, your first port of call should be a market. They offer lots of variety, and usually have delicious food and drinks on offer to help you refuel. That way, you can focus on the most important thing of all; shopping. London has so many markets on offer, which one is best for you? Read on, and discover the best markets in London, so you can decide for yourself!
Featuring:
Borough Market
Old Spitalfields Market
Brick Lane Market
Camden Market
Covent Garden Market
and more!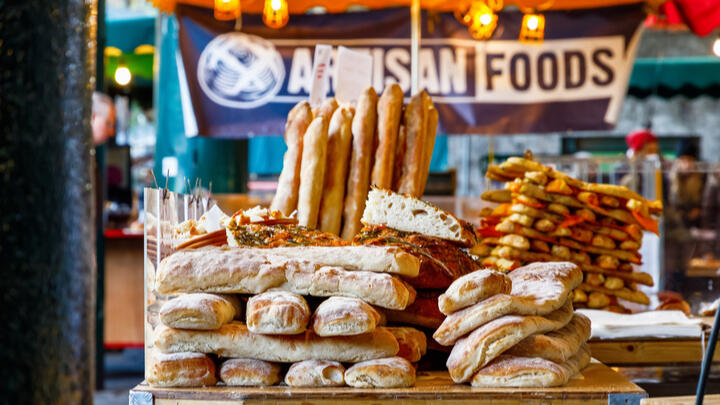 Borough is arguably London's best-known market. Head there, and you'll find countless street-food offerings, refreshing beverages, and a winding maze of both indoor and outdoor market stalls. Whether you're picking up some fresh ingredients for your kitchen, or grabbing some food on your lunch break, Borough Market is a foodie's paradise!
A stone's throw from Waterloo Station, the Southbank has become one of the best places to visit in the city. Full of unique culture and experiences, it's a must-visit for those venturing into London from out of town. And their market is no different, offering a wealth of pop-up street food offerings and delicious drinks all year round. And, if you're looking to dig into a good book while you chow down, head over to the nearby book market and discover new and exciting worlds to dive into! And when you've seen and bought everything you want, there's the BFI around the corner for your cinematic needs, and even music festivals in the summer. Definitely one of the best markets in London.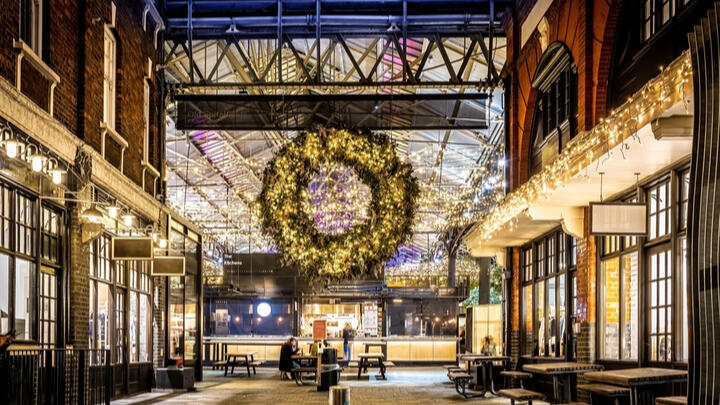 On the colder, wetter days we inevitably get in the capital, perhaps an indoor market would be preferable? Look no further than Spitalfields Market. Along with a wide variety of gourmet food trucks and pop-ups, providing everything from burgers to Asian cuisine, there are also cutting-edge clothes shops and jewellery boutiques. You'll also find vinyl and antique markets down there at certain times of the week. 
Brick Lane Market
Just a few minutes from Spitalfields is its scruffy uncle. Brick Lane is an uncurated utopia of odds-and-ends, second-hand homeware, vintage apparel, and everything in between. Every trip is an exciting adventure, and you'll never know what the next stall could be selling. Oh, and as usual, expect a wide variety of food stalls offering tasty and varied cuisines. Given the slap-dash nature of the market, they don't have a website. So, you'll just have to head to Brick Lane yourself and see what all the fuss is about!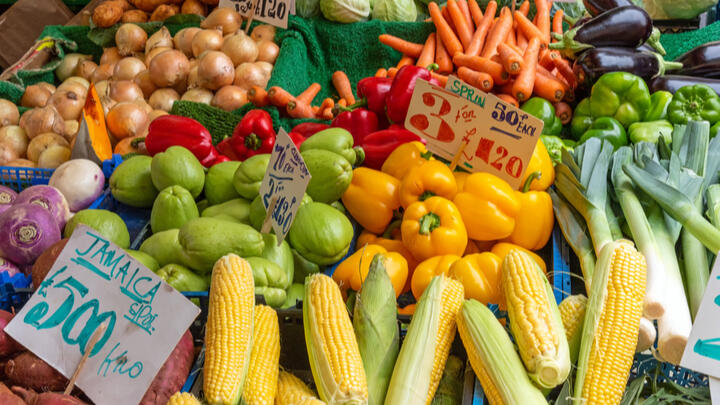 Home of the famous Electric Avenue from the famous '80s song, Brixton is one of the most diverse districts in London. Ergo, you can expect an equally diverse collection of world foods to be on offer. You're bound to find some delectable Caribbean jerk chicken, Italian bites, and fish dishes all over the place. And, on top of all that, you'll discover arcades full of craft jewellery, amateur art, and so much more. If you like your food spiced and your shopping unpredictable, it's easily one of the best markets in London!
Nestled in the famous Notting Hill, you'll find the largest antique market on the planet! That's right; we're talking about Portobello Road. Now well over 200 years old, it's one of the city's longest-running markets. Here, you don't just get one or two markets; you get five whole markets for the price of one! Whether you're looking for fresh food, vintage garments, second-hand nick-nacks, or the aforementioned antiques, Portobello Road Market's got you covered. It's a shopper's paradise. And, once you've perused and purchased to your heart's content, there are a tonne of bars and restaurants in the surrounding area that are worthy of exploring. After all that shopping, you deserve a rest. Easily one of the best markets in London.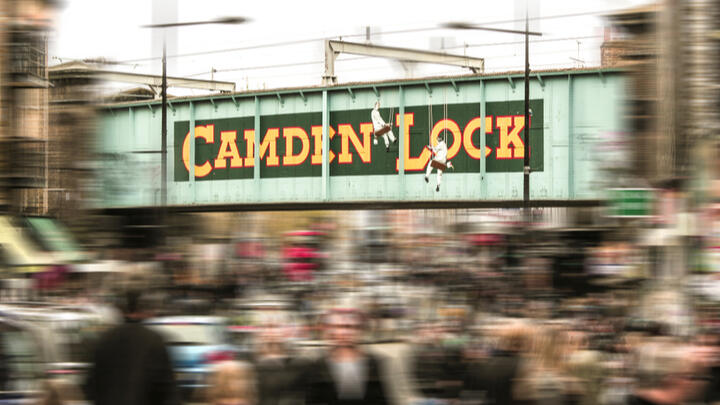 Next is one that needs no introduction. Camden Market is well known nationwide as one of the biggest and busiest markets in the country. Every weekend, thousands of people travel there to buy odds and ends, mixtapes, vintage offerings, and everything in-between. But like Portobello Road, Camden Market is actually a collection of smaller markets that intersect with one another. Head down to the market in Camden Lock, for instance, and you're likely to find higher-end boutique offerings from designers and artists, whereas other avenues will offer their own unique shopping possibilities. While it's definitely worth exploring from time to time, always prepare to deal with surging crowds of marketeers. Given recent events, that might not sound as appealing as it once did!
Victoria Park may be best known for its music festivals, as it's the site of Field Day and All Points East Festival. However, it's also home to a lovely market that comes out every Sunday. Here, backed by trees and other flora, you'll find plenty of stalls with fresh fruit and veg, and maybe even some tasty exotic treats you won't find at your local supermarket! On top of all that, you'll find craft drinks from local creators, and cakes and other sweet treats to nibble on. And, since the park's right there, it would be rude not to go and eat them on the grass.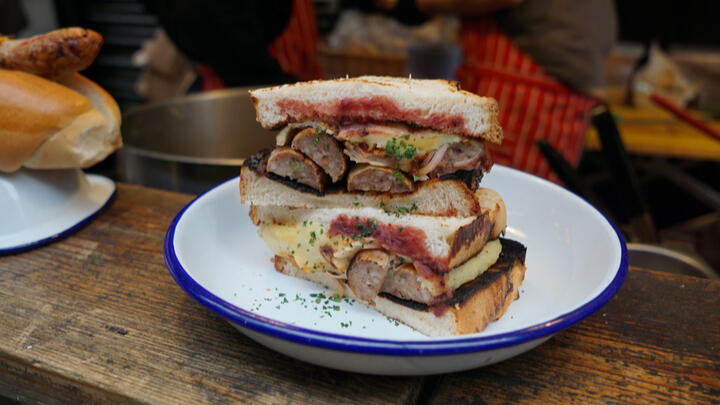 Arguably the baby on this list, Maltby Street Market has only been around for just over a decade. But don't let that deter you, because it's fast becoming one of the best markets in London! Featuring a curated list of vendors, you'll find plenty of ingredients to buy and food to try. With the likes of Duck Frites, who fuse duck with other interesting cuisines, as well as Bangers Catering, who make the best sausage sandwich you've ever tasted, it's no wonder Maltby Street Market has become so popular, so quickly!
And finally, we arrive at Covent Garden Market. This indoor market in Central is one of the city's most famous, with its distinct Victorian architecture, glass dome, and curved teal supports. An Apple Market in times past, it has now become a haven for craft accessories, art, sculptures, and much more. One to visit if you're in the area and the weather is looking unfavourable!
And that's our list of the best markets in London!