The spring blooms of London's parks and the warm summer nights of July and August may still be a while away, but London in February still merits consideration. The sporting calendar is as packed as always, whilst you can channel your inner Anna Wintour at London Fashion Week or enjoy a romantic meal on Valentine's Day. Pick your travel dates carefully, and you can take advantage of some of the best hotel deals of the year too.
Discover what it takes to be London's next supermodel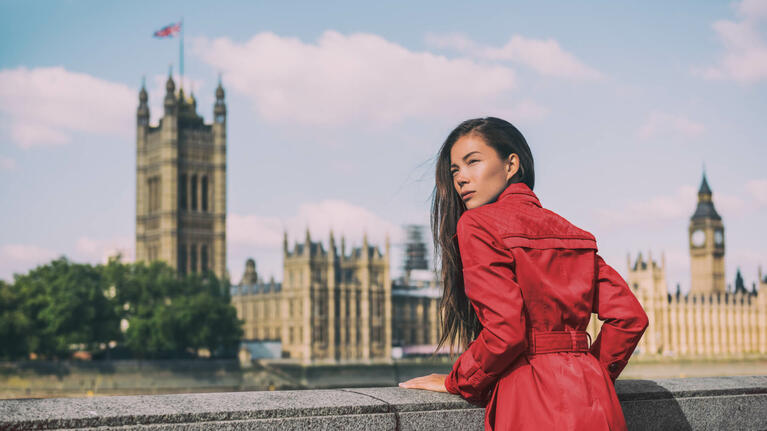 February in London is undoubtedly a month to show off the full glory of your winter wardrobe. Average daily temperatures of 3 – 7°C mean woolens will become your best friend, with a hat, scarf and gloves must have items. An umbrella will likely be more than an accessory – the months when an umbrella isn't needed in London are few and far between.
Helping to brighten up the sometimes-dark days of February is London Fashion Week Festival, one of the Big Four fashion events alongside Paris, Milan and New York. Hot on the heels of an industry get-together of the same name, its publicly-accessible events include catwalk shows presenting the latest collections from roughly 100 of the country's top designers. Known to attract the global glitterati, previous editions have even included an appearance by Queen Elizabeth II, though as guest of honor rather than one of the models.
If it gets you into the mood for some retail therapy, you're only ever a Tube ride away from an afternoon tea at Harrods or the chance of bumping into royalty on the floors of Fortnum & Mason, a Piccadilly institution since 1707. Whatever your style and budget, Oxford Street is also hard to beat for the fashion conscious.
Head to west London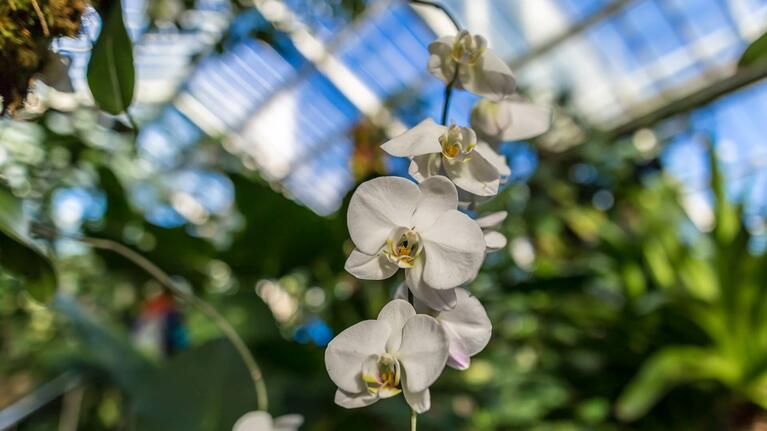 Once described as a thug's game played by gentlemen, encounters on the field of the Six Nations Championships can be bruising, with national pride at stake. Taking place in February and March, it is an annual Rugby Union competition held between England, Wales, Scotland, Ireland, France and Italy. London's Twickenham Stadium plays a central role, as well as being guardian of treasures like the Calcutta Cup, the oldest international sporting trophy in the world.
Alternatively, you can absorb the atmosphere of an England game from one of London's many pubs. When a big match is on, it's not normally necessary to head to a sports bar, with almost everyone broadcasting the build-up. But watch out for kick-off times clashing with those of London's first love – soccer.
If sport isn't your bag, then nearby Kew Gardens may be more up your street. The depths of winter may sound like a strange time to visit, however February sees it host its Orchid Festival in the Princess of Wales Conservatory, bringing a little tropical cheer to this corner of west London.
So will the Wildlife and Wetlands Trust's London Wetland Centre – the place to spot London's native species. The 100-acre site provides winter habitats for birds including bittern and kingfishers as well as ring-necked parakeets, which have been part of the London skyline since the 1920s.
Get all loved up (or relish in a little me-time)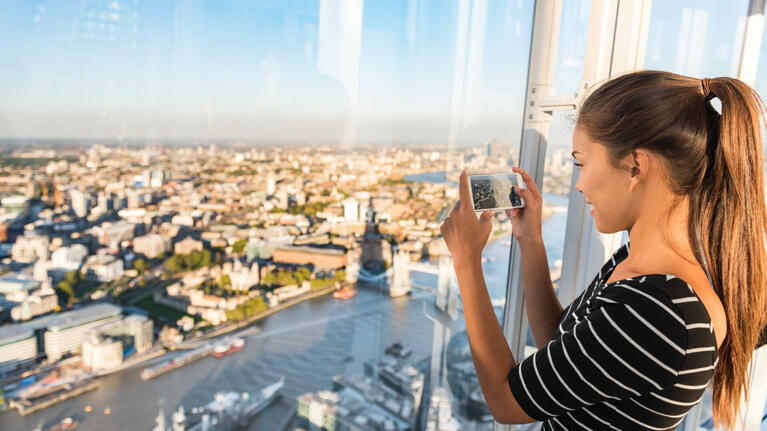 Beneath their frosty exterior, Londoners are as romantic as any other, as you're sure to see if you're lucky (or clever) enough to coincide your trip with Valentine's Day. The most romantic day of the year can be enjoyed with a huge array of classic itineraries, from hotel spa days to candle-lit dinners at London's many restaurants.
The romantic gestures don't need to stop there. Central London has plenty of spots to gaze into one another's eyes, from the green beneath Big Ben's clock faces, to the pods of the London Eye and the 800 foot (250 m) high View from The Shard observation deck.
At twice the height of almost any other public space, its 360° views can extend 40 miles. For something a little different, you could hire a rowing boat on Hyde Park's Serpentine Lake for an hour or two. Meanwhile if you need a ring to pop the big question, Hatton Garden should be your destination of choice due to its range of high-end jewelers and diamond dealers.
Don't fret if you're a lone traveler on February 14 though. Not only are there an increasing number of events dedicated to singletons, but it gives you the opportunity to do whatever you fancy, whenever you fancy it. Why not slip into a seat at Curzon Soho Cinema to watch the latest Hollywood blockbuster, for instance?
Celebrate Chinese New Year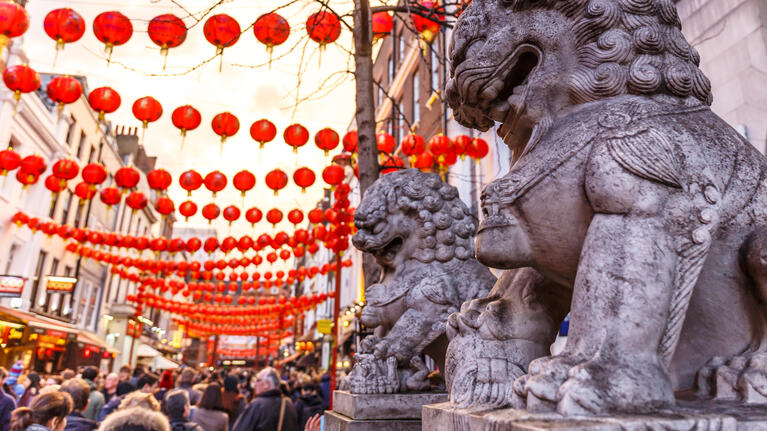 Taking place at the very end of January or first half of February, the new lunar year takes its name from one of the twelve animals of the Chinese zodiac. The event is a great time to sample festive foods such as dumplings and longevity noodles at the restaurants and food stalls of Chinatown, located off the theater district's Shaftesbury Avenue.
Decked out in Chinese lanterns and the lucky color of red, attractions include large-scale forms of each of the zodiac's creatures. Traditional lion dancers stun the crowds with their acrobatic moves, before attention turns to the multi-talented performers of Trafalgar Square and the family-focused fun of Leicester Square. Here children can try their hand at Chinese calligraphy or head for the dressing up box.
Whether you plan to spend the whole afternoon celebrating or just pop by, anything goes at this free event. If it's raining, a better bet is one of London's shows. Attracting some of stage and screens top talent, previous productions having drafted in Benedict Cumberbatch, Dame Helen Mirren and Sir Ian McKellen to list just three well-known names.
Save on London February attraction admission
One of the cheapest times of year to visit, London in February still has a calendar of events that would have most cities blushing in embarrassment. Come prepared for the chilly weather and there's no reason you can't enjoy them all.
Like a singleton on Valentine's Day (and we've all been in that boat) Go City helps you do what you want when you want to do it, whilst making savings on both tours and attractions around the city.