It may have waved goodbye to the summer, but there are still plenty of things to do in London in October, with something for everyone. Foodies will be happy to learn of the British capital's October food and drinks events, whilst art lovers have a major fair to look forward to.
Culture buffs can turn their attention to the forgotten history of London's black population, and horror fans find themselves in the city of Jack the Ripper just in time for the spooky goings on of Halloween!
Weather in London in October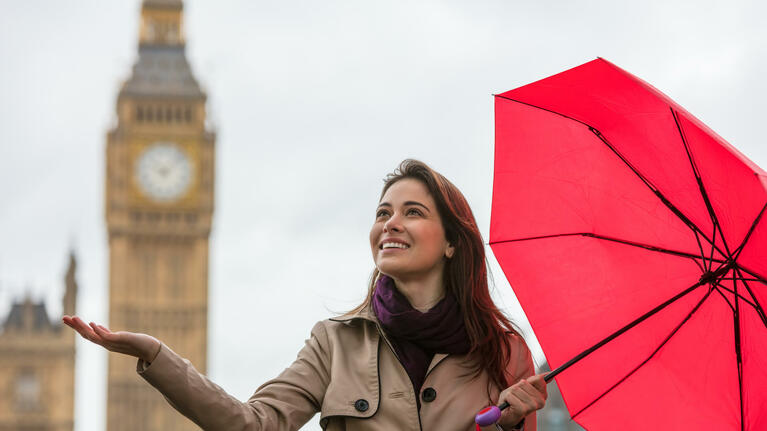 The key consideration for visiting London in October is its weather. Famously – or infamously – fickle, there are plenty of people who've experienced glorious weather in London in October. And there's a similar number who've faced a wash out. But no one heads to London expecting uninterrupted sunny skies.
On average, you can expect at least some rain and cloudy skies for half the month, with rainfall totaling 5.4 cm. Daytime temperatures start October at around 18°C and end the month falling slightly to 14°C. It's rare for storms to affect life in London in October and snowfall is as rare as a British house without an umbrella.
With the weather covered, let's take a look at the top events and things to do in London in October.
Make the most of the fall color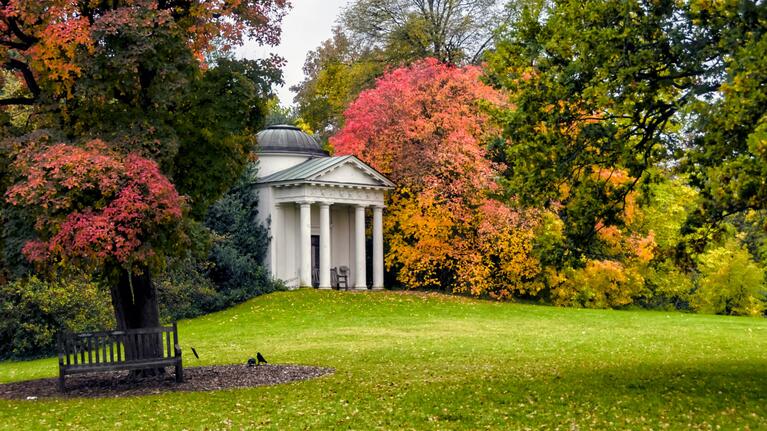 Parks are for summer, right? Wrong! Cast aside London's select crop of green spaces just because the seasons have ticked over and you'll be missing out on sights that have enraptured everyone from botanists to kings and queens.
The Royal Botanic Gardens, Kew – a UNESCO World Heritage Site – turns to gold in October. Its cover of 14,000 trees alongside sculpture, glass houses and ten story Chinese-style pagoda ensure there's always something new to see.
Accessible from Regent's Canal Walk, Victoria Park in east London was opened in 1845 as the capital's first public park after Queen Victoria donated part of the Crown Estate. Its features, which range from a small lake to fragments of old London Bridge turned into seating alcoves, help bring its history to life.
Discover the next Picasso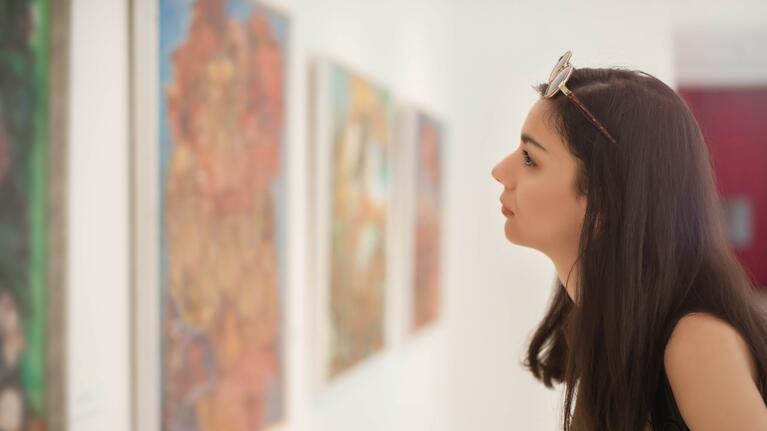 Explore Regent's Park for a week during October and the fall color will have to compete with the temporary marquees and outdoor sculpture of the Frieze Art Fair. One of the biggest fairs focused solely on living artists, all the art is for sale, though you'll have to be quick with your credit card as most works don't hang around for long, making their way to galleries and private collections internationally.
Previous artists to appear at Frieze have even made it into Tate Modern. Situated within a converted power station on the River Thames beside Shakespeare's Globe Theatre and opposite St Paul's Cathedral, Tate Modern is the UK's most visited museum. Free to enter, the five story high Turbine Hall provides a space for specially commissioned works, whilst the gallery walls are hung with everyone from Picasso and Matisse to Turner and Warhol.
Get into the Halloween spirit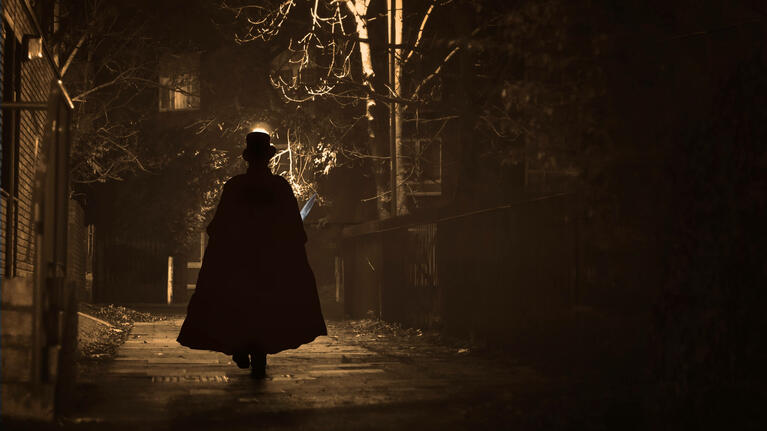 Jack-o'-lanterns may be hard to come across, but that doesn't mean London in October isn't up for some otherworldly antics. More than two thousand years of history means there's been plenty of time for ghosts to make their presence felt on the capital, with guided ghost walks through London's historic lanes a good way to take in the tales – if not to sleep well afterwards.
The London Bridge Experience also takes visitors into the darker corners of London's history, from detailing Guy Fawkes' passage along the Thames to the Tower of London where he was tortured until he could no longer sign his name, to the atrocities of Jack the Ripper in Whitechapel. Entrance includes the London Tombs scare attraction, built over a burial site for plague victims.
Head west to Hampton Court Palace, the favorite residence of King Henry VIII, and you run the risk of bumping into two of his wives said to stalk its corridors. If the former queen seems complete, it will be Jane Seymour, who died giving birth to Edward VI. Any headless torso is likely to be Henry VIII's fifth wife, Catherine Howard, who was beheaded for adultery in 1542.
Celebrate London's diversity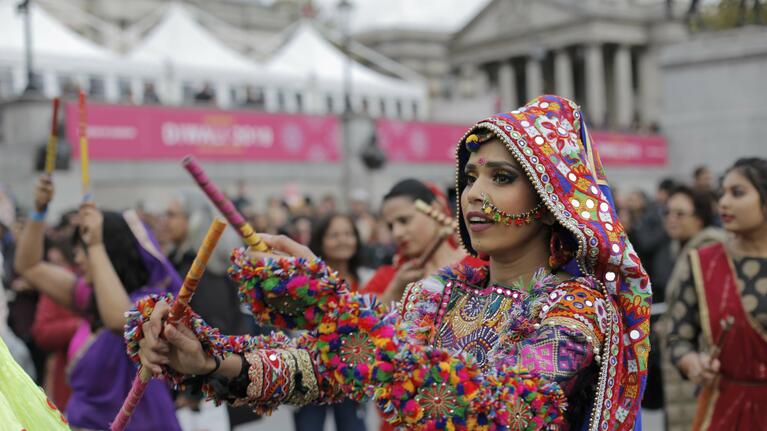 Travel to London in October from North America and you have a second chance to participate in Black History Month. A host of special events usually span October, from museum exhibitions to talks and tours all aimed at marking the role of black history in forming modern multicultural London.
Usually taking place in mid-October, Diwali is a festival of light. Celebrations begin in the early afternoon in Trafalgar Square with a series of dance troupes taking to the stage. As the afternoon progresses they give way to yoga demonstrations and the opportunity to taste authentic south Asian food.
Other events take place at Hoxton's Museum of the Home and the National Maritime Museum in Greenwich. Fireworks feature heavily, with north London's Wembley the best place to head.
Satisfy your hunger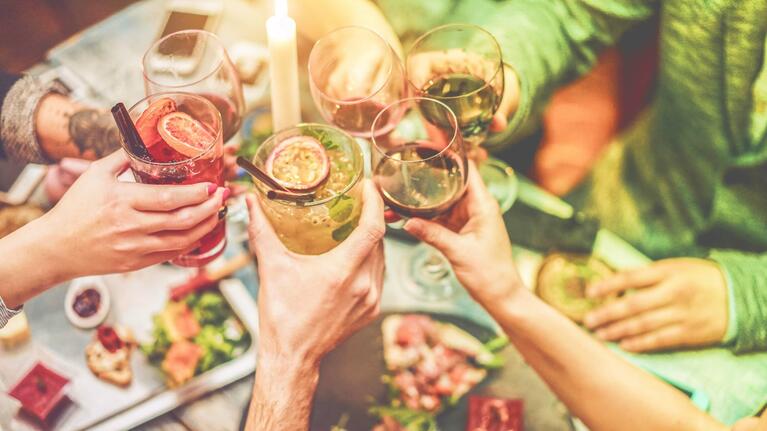 October is also the time of the London Restaurant Festival's Fall Edition. Participating restaurants fling open their doors to diners with an array of specialty menus. Other events include beer, wine and gin tastings in some of London's most exciting destinations, from St Katherine Dock to Notting Hill.
Londoners don't need much encouragement for a stiff drink either, with Oktoberfest the latest cultural import to take the capital by storm. Locations include east London's Canada Water and south London's Croydon. Expect tents decked out like traditional Bavarian beer halls, alongside a near endless supply of lager, bratwurst and lederhosen.
But if it's a Cosmopolitan or Manhattan that's more your kind of drink, October's London Cocktail Week will save the day. More than 250 bars get involved, serving up signature blends in addition to hosting a number of one-off events.
Exploring London in October
At first, October may not look like a good time to visit London. However, we all know how looks can be deceiving. Take the plunge and vacation in London in October and a wealth of attractions will await you. Travel with Go City and you'll get reduced admission to many of London's biggest attractions at the same time!