We humans are social creatures by nature, craving the contact of others for the most part. However, there are times when all we want is to be with ourselves. And why not? Spending some quality time alone can be liberating. No longer are you beholden to the wishes of others. You can go where you want, when you want, and do whatever your heart desires. So if you're alone and want to go adventuring in London, what's stopping you? There's so much to do and see in the city, so head out and see if for yourself! These are the best things to do alone in London. 
Featuring:
Museums
Art Galleries
The cinema
Plays and musicals
Lounge in a park
Walking tours
and more!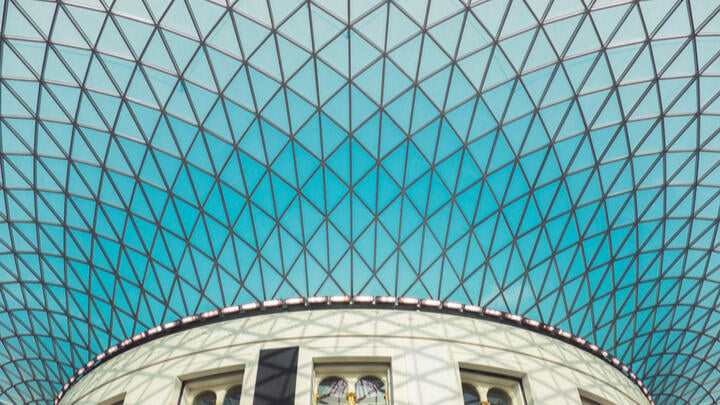 Head to a museum
If your brain is thirsty for some of that sweet knowledge, why not head to one of London's many museums? You're spoilt for choice, as the city has some of the best in the world. You've got well-known greats like the Natural History Museum and the Science Museum right next door to one another. Or, try something a little unorthodox. The Museum of Brands gives you a great insight into how marketing and culture have evolved over the centuries. Be sure to check out the cringe-inducing videos of past television advertisements. Fantastic. Or, check out the London Transport Museum to see how London's iconic transport services have evolved over the years. Whichever you choose, visiting a museum is easily one of the best things to do alone in London. 
Go to an art gallery
Feeling cultural? Stroll on down to one of the city's fantastic art galleries! You've got classics like The National Gallery and the Tate Britain, where you'll find famous paintings from periods past. Or, if you want something more modern, head to the Tate Modern or the National Portrait Gallery, where they have their yearly portrait contenders on display. And best of all, take as much time to look around as you like.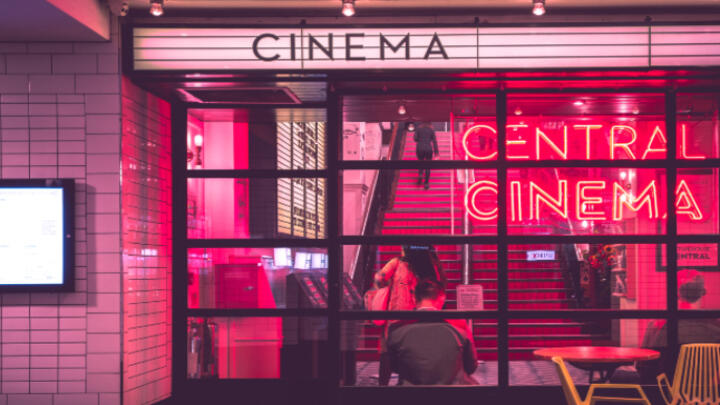 Go see a flick
We can spend so much time watching films at home when we're by ourselves. Why not take that solo experience to the big screen? And don't just go to any old cinema. Treat yourself to one of the many Curzon cinemas dotted about London. Whether you're close to Soho, Mayfair, or Bloomsbury, there's a Curzon just for you. And, with a perfect mix of arthouse films and big-budget blockbusters on show, you can pick the perfect flick for your mood. With no one there to criticise your movie choice, it's easily one of the best things to do alone in London. 
Catch a show
Want to add a little razzle-dazzle to your day? Why not hit the West End and check out a play or musical? See the wizarding wonder all grown up in Harry Potter and the Cursed Child. Watch Hollywood scribe Aaron Sorkin's take on 20th century classic To Kill A Mockingbird. Or, put on your best inspector's hat at Agatha Christie's The Mousetrap. For you musical lovers out there, there are classics like The Phantom of the Opera, and modern marvels like Wicked, The Lion King, or the hilarious Book of Mormon.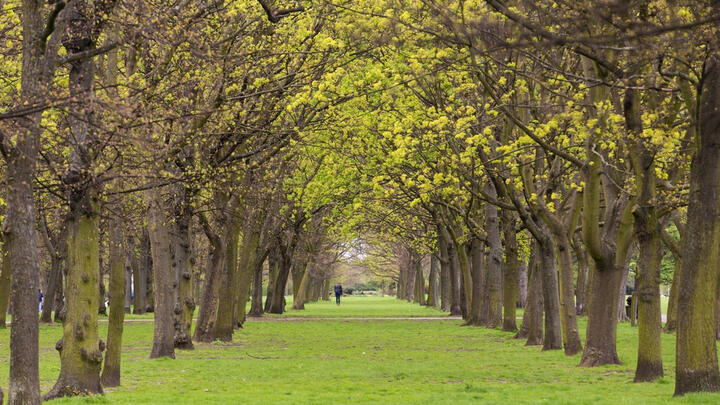 Parklife
In the unlikely event that the weather is actually nice, why not take a stroll around one of London's many amazing parks? They're the perfect escape from the hustle and bustle of the city. You've got the big ones like Hyde Park and Regents Park, where you'll be regularly joined by dog walkers, joggers, and people lounging on the grass. If you're looking for a bit of party in your park visit, head to London Fields in Hackney. During summer, the park is full of fiery barbeques, beverages, and banging tunes. Or try Clissold Park in Stoke Newington, which has a more middling vibe. 
Take a walking tour
If your legs are getting a bit restless, why not mix exercise with a little information on a walking tour? There are loads of them taking place all around London. If the sun is out and shining at its best, try a movie, music, or icon tour. These will take you to movie sets, old gig haunts, and other iconic London locales. Or, spice up your walk with some culture at a tour of Shakespeare's Globe Theatre. Learn about the history of the building, take a literal peek behind the curtain to see how the building accommodates modern performances, and much more. As you'll likely be in a group anyway, a walking tour is one of the best things to do alone in London.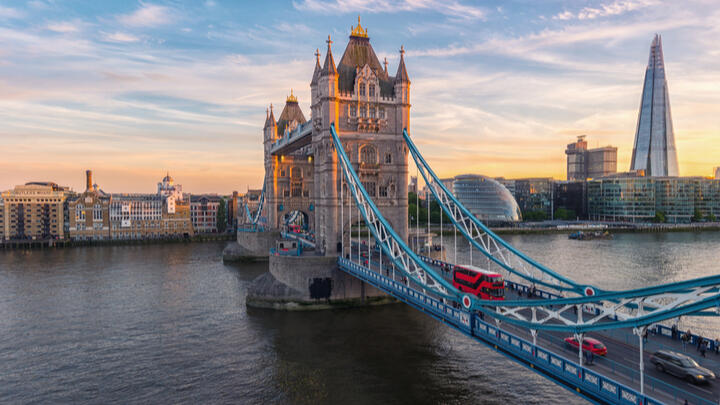 Sightsee
London is one of the oldest cities on the planet. With thousands of years of history, why not just walk around and see it all? There's the mighty Houses of Parliament, Tower Bridge, St Paul's Cathedral, the Tower of London...the list goes on and on! Chart a course on your phone and set off, music in-ear, and see as many as you like. Or, if you want to give your legs a rest, step aboard a bus tour of London's best sights. 
Check out a market and some delicious street food
Feeling peckish? Don't worry; London's got you covered. Across the city, there are numerous markets with some delicious street food choices to tickle any fancy. Perhaps the most famous is Borough Market, a winding maze of shops and food stalls. There, you'll find thousands of food and drink options to hit the spot. In South, Brixton Village offers a wealth of food and shopping options for any savvy buyer. Or, if you're looking for something a little more cool and modern, hit Boxpark in Shoreditch. With shops down below and bars up above, you'll find burgers, pizza, hotdogs, and much more to chow down on.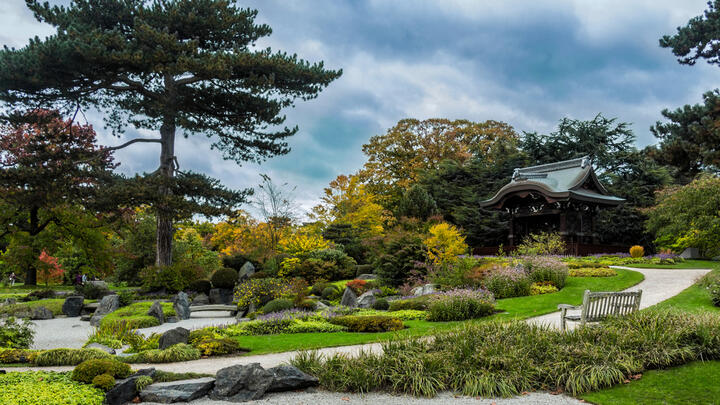 Head to Kew Gardens
And finally, if you want to combine culture, nature, and fuel into one fantastic day out, head over to Kew Gardens. See the oldest pot plant on the planet, a Jurassic cycad palm planted in the 18th century. Explore the different Houses, all mimicking one of Earth's biomes, replete with indigenous plant life from across the globe. Climb the Treetop Walkway for the best views in London. It doesn't get much better than that—definitely one of the best things to do alone in London.