Mayfair is one of London's most upmarket neighborhoods. Just mentioning its name will probably bring to mind high-end shopping and extravagant meals to any Londoner, whilst anyone who's played the London version of Monopoly will know Park Lane is a dangerous square to land on.
Located in the leafy West End between two royal parks and two of London's main shopping streets, many of its properties were once the London townhouses of the British aristocracy. Although you may want to indulge if you visit, you certainly don't have to spend big to enjoy all the things to do in Mayfair London, as you're about to find out!
Seek out a bargain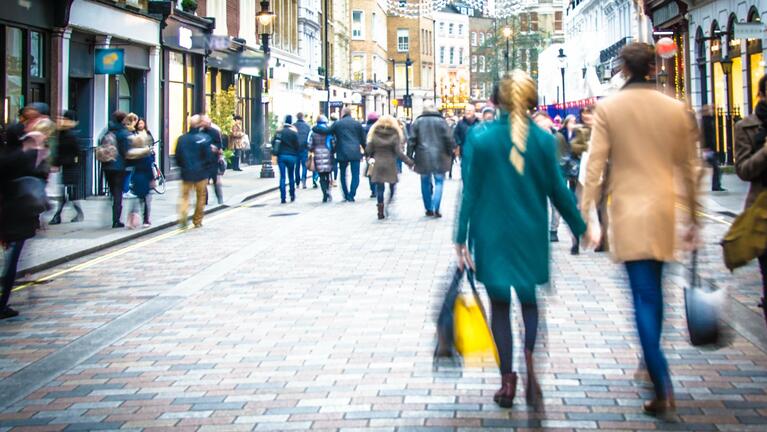 There are two forms of shopping that take place in Mayfair – the real kind and the window kind. Despite its high-end reputation, Mayfair does allow those on more modest budgets than the Duke of Westminster (one of the UK's richest men) to enjoy the thrill of picking up the latest must have item. Oxford Street runs along the neighborhood's northwestern boundary and has most of the main high street shops as well as Selfridges' flagship store.
Turn onto Regents Street and the ambience seems to rise another notch. The two big names to look out for here are Hamleys and Liberty. Very different in their target markets, Hamleys is the world's oldest and largest toy shop, with seven floors and 50,000 items of stock. The mock Tudor edifice of Liberty meanwhile has been at the center of the arts and crafts scene – promoting individual handmade items – since it first opened in 1875.
Mixed-use Shepherd Market was the site of the original May fair from which the neighborhood takes its name. Its current buildings date from the 1860s and contain deli-like food stores alongside antiques emporia, restaurants and pubs.
But if one single location in Mayfair speaks of decadence and extreme luxury it's Burlington Arcade, whose storefronts manage to maintain an essence of the covered walkway's origins in 1819, whilst Old and New Bond Streets coming a close second with their pick of designer brands.
Soak up Mayfair's cultural side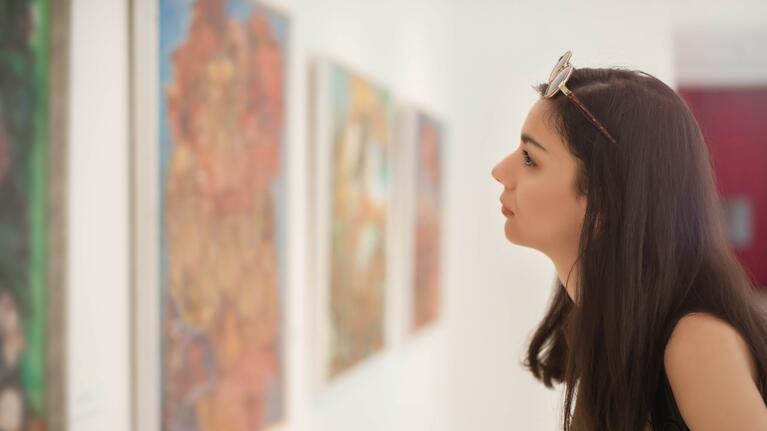 Predating Burlington Arcade by a couple of generations is the Royal Academy of Arts (RA) in Burlington House next door. The oldest institution of its kind anywhere in the world, it regularly hosts exhibitions, most notably its Summer Exhibition, which sees its walls packed frame to frame with works of original contemporary art submitted by the public.
One of London's top private museums, the Handel House Museum on Brook Street has recreated the rooms in which the German-born composer created many of his most influential works including those still used in coronation ceremonies and his oratorio Messiah with its Hallelujah chorus. From time to time the museum also celebrates Jimi Hendrix, who lived in the neighboring property some 200 years later.
If science and engineering are more your thing, don't miss the Faraday Museum. Located in the basement laboratory where the scientist conducted many of his experiments on electricity, it contains instruments the great man used as well as various awards he received for his research.
Alternatively, you can honor Faraday by taking a seat at one of the screens of the Curzon Mayfair Cinema and make the most of his achievements with a bucket of caramel popcorn.
Picnic in its open spaces
When the weather's playing ball there may be nowhere better in Mayfair than Hyde Park, whose footpaths and cycleways form one of central London's largest green spaces. They are connected together by various memorials and monuments, whilst also incorporating the Serpentine Lake, Kensington Gardens and Kensington Palace as its major attractions.
At its northernmost tip – somewhat forgotten about – stands Marble Arch. The main entrance to Buckingham Palace until the horse-drawn carriages got too big, it was moved in 1851 close to the site of Tyburn Tree – one of the city's traditional places to publicly hang criminals.
A spot without such a grisly history is Berkeley Square. Pronounced 'Barclay' and made famous by the 1940 tune A Nightingale Sang in Berkeley Square, the shade cast by its 200 year old London plane trees makes it a pleasant spot to relax on its benches surrounding by some of the capital's most impressive private homes and what's said to be London's most haunted house at number 56.
Have an afternoon tea to remember
Mayfair has some of London's oldest and most-prestigious hotels, many of which are open to non-guests looking to celebrate their time in the UK capital with the most British of mealtimes – afternoon tea.
Opening its doors in 1837, Brown's flies a little under the radar, but has a history which includes visits from Queen Victoria, Agatha Christie and Theodore Roosevelt as well as being the location of the country's first telephone call.
Claridge's foyer and reading room is another popular afternoon tea destination, where the scones, finger cakes and petite sandwiches match perfectly with the art deco surrounds and the sound of a live pianist.
For foodie souvenirs you can take back home there's also a number of options. H R Higgins is where the royals get their coffee – although naturally tea tends to be their drink of choice. The Royal Arcade's Charbonnel et Walker have chocolates and truffles that will win over even the most critical of diners whilst Hedonism Wines has developed a name for itself by bringing in unusual vintages from around the globe.
Delve into Mayfair with Go City
Known for its exclusivity, Mayfair is more than a playground for the British aristocracy and their modern equivalents. Visit for yourself and you'll discover there are an array of things to do in Mayfair London, from almost-endless shopping opportunities to afternoon tea.
Explore London with Go City and you can visit many of London's top attractions whilst making huge savings on admission so you don't need to own a house in the neighborhood to enjoy all Mayfair and beyond have to offer!