L.A. is an excellent vacation destination, filled with top attractions from amusement parks to museums and beyond. If you really want to make the most of your Los Angeles vacation, however, you might want to consider attraction options besides the often-pricey Disneyland.
There are other theme park options with more reasonable price tags and an arguably more unique experience! Of course, there are also non-theme park options, too, including a wealth of cultural attractions. By crafting your itinerary from these other popular attractions, you'll more fully appreciate the diversity of Los Angeles' entertainment offerings, which include great choices like:
Universal Studios Hollywood
Warner Bros. Studio Tour
Knott's Berry Farm & Knott's Soak City
Six Flags Magic Mountain
And more!
Universal Studios Hollywood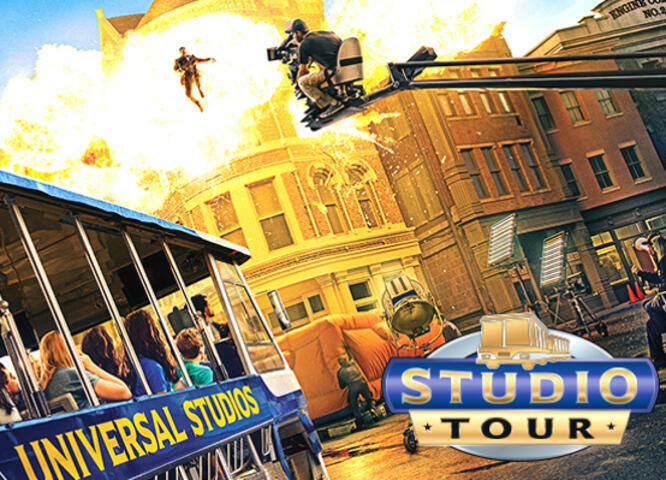 One of the top alternatives to Disneyland in Los Angeles is Universal Studios Hollywood. This entertainment giant offers the fun and excitement of a studio tour alongside the exhilaration of multiple rides, attractions, and exhibits to explore.
Featured attraction areas and rides include the Wizarding World of Harry Potter, Despicable Me Minion Mayhem, AMC's The Walking Dead Experience, and much more. Don't forget to explore Universal CityWalk, either – it's filled with shops, restaurants, and more entertainment to help you round out a full day.
Warner Bros. Studio Tour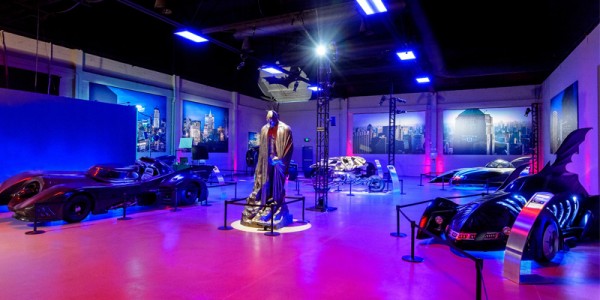 Another great studio tour option, the Warner Bros. Studio Tour is about as authentic as it gets. It's a working studio, so you'll need to be on your toes to respect ongoing filming (and to keep an eye out for stars!) Popular shows or movies that have been filmed at this studio include Casablanca, Friends, The Big Bang Theory, Pretty Little Liars, and more.
After touring the backlot and soundstages, you'll get to explore memorabilia that ranges from past costumes to real cars (like a Batmobile!) to archival photographs.
Knott's Berry Farm & Soak City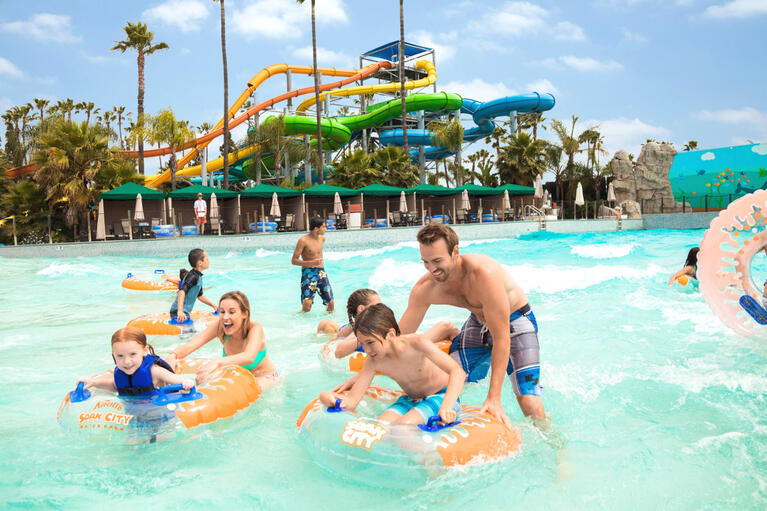 California's very first theme park, Knott's Berry Farm is a one-of-a-kind experience that you simply won't want to miss on your Los Angeles vacation. Although they've got a history stretching back to the Great Depression, their rides are thrilling and modern, with some of the most innovative roller coasters and rides out there.
Knott's also offers family rides for the little ones. They've also got a restaurant and market with their beloved comfort food and the famed boysenberry preserves (either in pie form, or in a jar to take home), so be sure to eat here as well.
Right next door you'll also find Knott's Soak City, their younger sister waterpark that delights families from across the country.
Six Flags Magic Mountain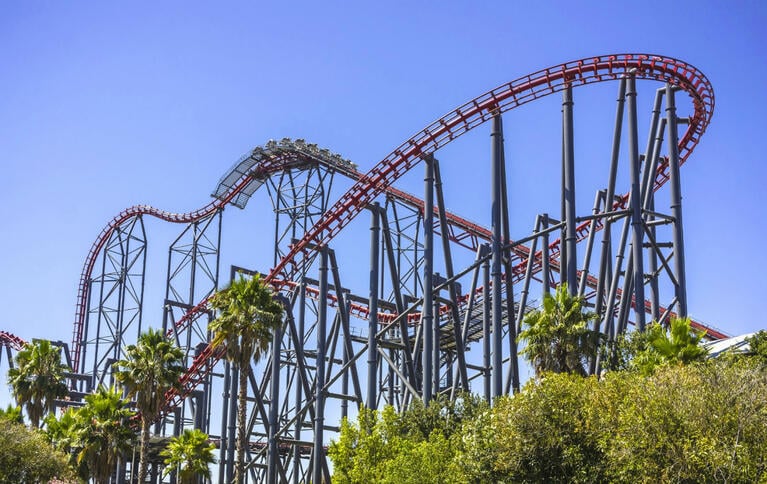 If you're really going all in on the affordable amusement parks, then Six Flags Magic Mountain should also be on your list. With over 250 acres of roaring fun to be had, it's a favorite family destination for a reason.
You can enjoy your pick of nearly 20 phenomenal roller coasters and over 100 (!) other exciting rides, slides, and games. In addition to world-class coasters like Tatsu and Full Throttle, they also have gentler rides for your younger kids like the Grand Carousel or one of the many Looney Tunes-themed options.
Sony Pictures Studio Tour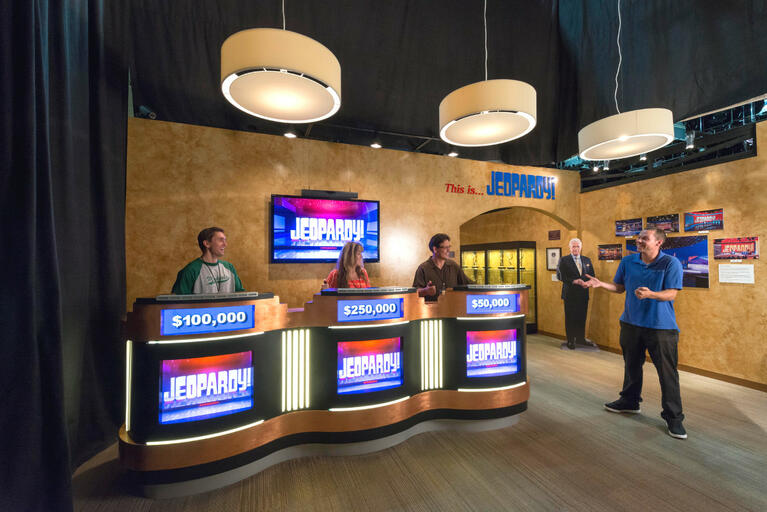 Another working studio that everyone will love the chance to explore, Sony Pictures really brings it when it comes to the cinematic history department. Here is where the Yellow Brick Road winds, Spider-Man leaps, the Wheel of Fortune Turns, and Jeopardy contestants hope to make their millions.
Sony is also home to the Barbara Streisand Sound Stage, where some of the most iconic Hollywood music has been recorded.
Madame Tussauds Hollywood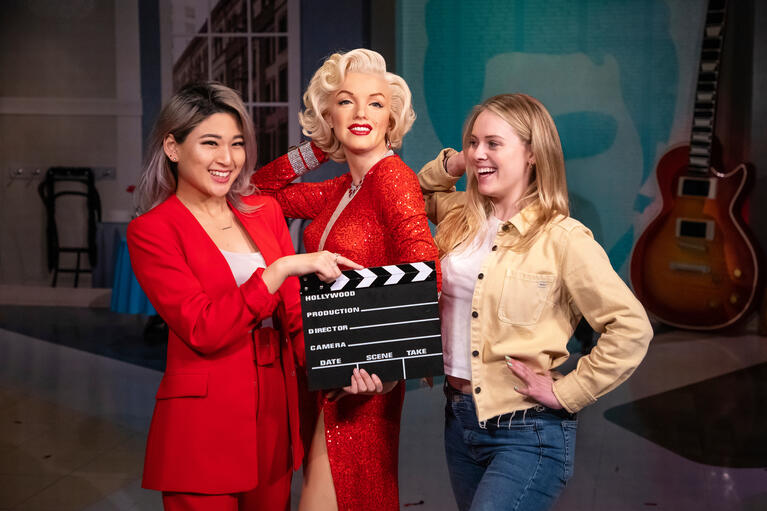 For those of you looking for some great cultural attractions outside of the studio tour or amusement park genre, a place like Madame Tussauds Hollywood is an excellent choice. You've got the fun and delight of walking through wax replicas of famous people from around the world, alongside the sheer joy of snapping that perfect Insta.
Come here to meet everyone from Hollywood celebs to historical figures to modern legends – you're bound to find a favorite at Madame T's.
 
Save on Top Los Angeles Attractions
Many of the exciting attraction alternatives listed below are included with Go City®. Pick and choose as you go along from dozens of top L.A. attractions and save on combined admission prices versus paying at the gate. 
If you're looking to tour L.A. but don't want to do the same thing everyone else does by visiting Disneyland, consider adding a few of these attraction options to your itinerary.