Los Angeles is known as the home of Hollywood glamour. But it's not all about movie stars - LA has its own music scene and rich musical history, making it the ideal vacation spot for music fans. From seeing your favorite musician's star on the Hollywood Walk of Fame to visiting the legendary venues on Sunset Strip, there are so many attractions in LA for music fans, including...
GRAMMY Museum
Madame Tussauds
Hollywood Walk of Fame
Guitar Centre Rock World
Hollywood Bowl
Sunset Strip
LA Music Strip
And more!
GRAMMY Museum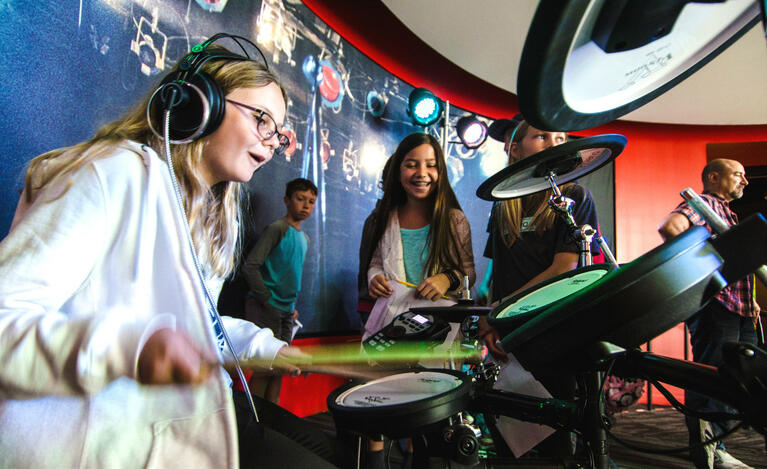 The GRAMMY museum is the place to go if you want to explore all things music. It's an interactive museum, so you can learn about the artists in a fun, unique way. With the help of innovative programming, you'll discover the stories behind the artists and the music they created. Music has shaped the way we understand the world, and the GRAMMY Museum breaks down the boundaries between artist and audience. 
Madame Tussauds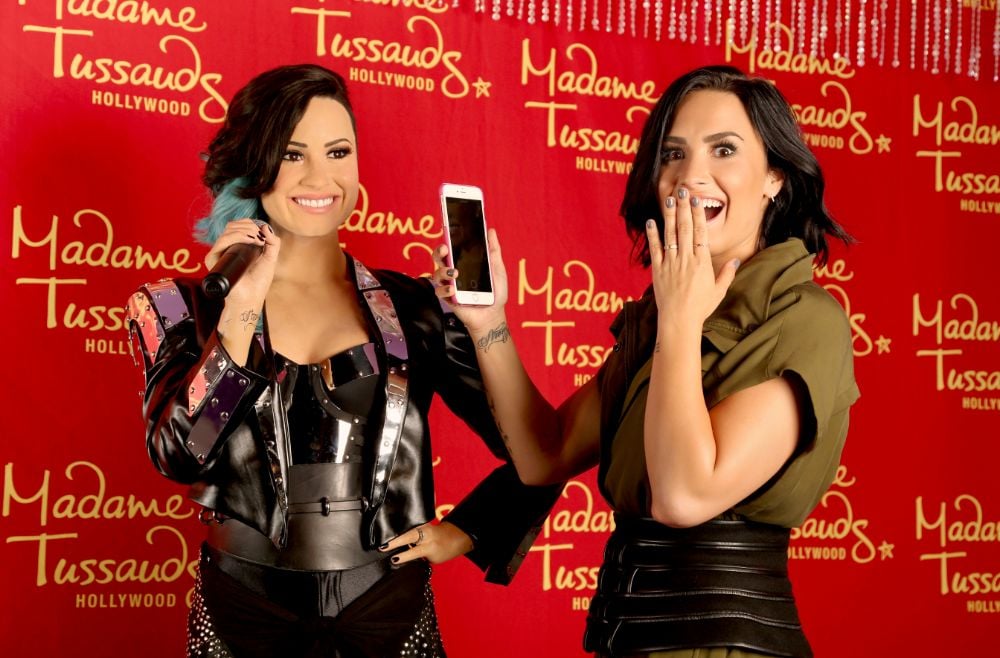 Madame Tussauds is one of the top attractions to visit in LA. Immerse yourself in all the glamour of Hollywood past and present, and surround yourself with Los Angeles' rich and famous. You can get close enough to touch to some of the sculptures - and, of course, take that all-important selfie with your favorite singer!
Rub shoulders with the likes of Madonna, Michael Jackson, and Rihanna. Plus, you don't want to miss the themed areas such as the Pop Icons Room - it's filled with all your favorite music stars.
Hollywood Walk of Fame
You can't visit Los Angeles without taking a stroll down the Walk of Fame. It's a 1.3 mile walk that runs East to West on Hollywood Boulevard and it boasts more than 2,600 stars that cover 15 blocks. These stars represent the names of actors, singers, musicians, directors and so many more that have shaped the entertainment industry.
If you want to learn about the history of the Walk of Fame, you can take a Hollywood Behind-the-Scenes tour. Your guide will reveal the stories and secrets of Los Angeles as you tour the city's top spots.
Guitar Center Rock Walk 
This may seem like just a giant guitar store, but it's much more. They have the biggest guitar collection you will ever see, plus other instruments and memorabilia. You can practice any instrument you like without salespeople hanging around. Plus, in front of the store, they have a cement block with the hand-prints of many famous rock stars.
The Hollywood Bowl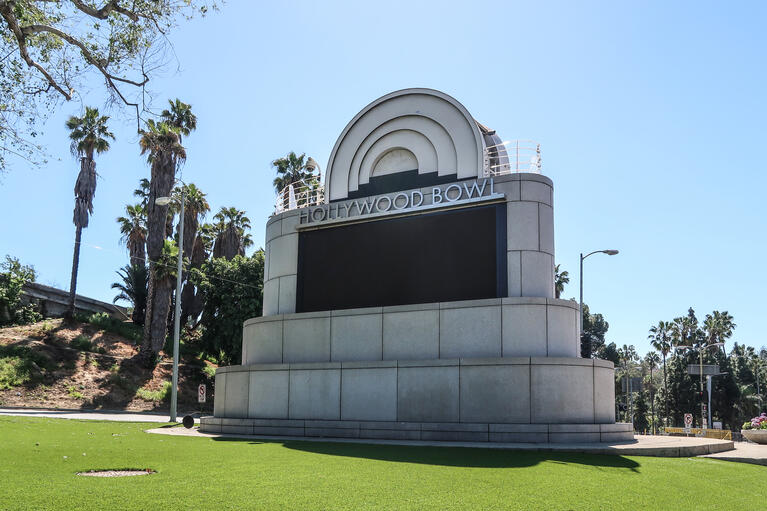 Rolling Stone Magazine called The Hollywood Bowl one of the top 10 best live music venues in America. It's an amphitheater in Hollywood Hills that opened in 1922, and has seen the likes of Billie Holiday and the Beatles play on its stage.
Over the years, it has been upgraded to improve the audience's experience and the performers' acoustics. Today, you can see performances by Cyndi Lauper, Tony Bennet, Hugh Jackman, and so many more. You can purchase tickets for single performances, or create your own package. Don't forget to stop in at the Hall of Fame while you're there. 
Sunset Strip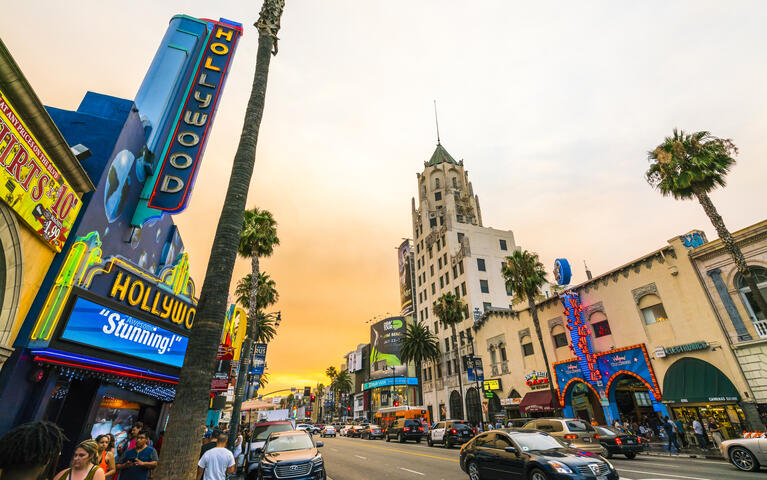 If you're going to Los Angeles, Sunset Strip is a must-see for any music fan. This strip is a mile and a half long and it's rich in history. In the 1920s, it was the go-to destination of Hollywood stars and was full of supper clubs and nightclubs.
However, it has changed with the times, as the classy jazz age slipped into a more complex web of beatniks and literary geniuses. It has changed with society through folk and rock and roll and punk. Today it's a cultural haven, full of bars, shops, and music that will immerse you in pop culture. Some of the music must-sees on the Strip are...
Whiskey A Go Go - Not only is Whiskey A Go Go on the corner of the Strip, it has been an anchor since 1964 and is still a happening nightspot. It's small and there aren't many frills, but if you want bare bones rocking performances, this is a must for you. This is a hardcore rock venue; if you want metal, this is where you'll find it.
The Troubadour - The Troubadour is an intimate setting for contemporary music acts. Billy Joel, Elton John, James Taylor and many more have played on the Troubadour stage.
The Roxy - If you want to launch your career in 

LA

, this is where you perform. The Roxy Theatre is a place for aspiring new artists, as well as those well established. The two merge together at The Roxy and you get to experience the wonder of performances in a state-of-the-art facility.
LA

 

Music

 Center
The LA Music Center is best known for its dance program and affordable ticket prices. The Music Center has four theaters and four resident companies; the LA Master Chorale, the LA Opera, the Center Theatre Group, and the LAPhilharmonic. This is a must-see destination if you want the best in live performances from a nationally recognized program. The LA Music Center is a non-profit organization that brings art and live performance to the world.
Amoeba
Amoeba is another place you cannot miss. It is the largest independent music store and it stocks all kinds of music from today's top hits to experimental music. It has a huge collection of vinyl LPs and is still a trading post for new and used discs.
Its selection changes almost daily, so if you see something in this store that you just have to have, you better buy it. It considers its staff to be veterans of music retail, with the knowledge to rival everyone else in the business. Its goal is to match its customers to the music of their soul. This place has to be on your must-see list.
Los Angeles

 Zoo and Botanical Gardens
You may not think a zoo would be the first stop for a music fan, but this summer, Los Angeles Zoo is hosting its Roaring Nights. It's their summer music series complete with dancing, bars, wild hosts, and DJs. It's how the zoo does music. Plus, who doesn't love a great zoo?
 
Save on LA attractions
We hope you consider adding a few of these attractions to your LA itinerary. Regular admission to a number of these attractions are available with Go City®.
Choose as you go from popular attractions and save on combined admission vs paying at the gate. Check out all Los Angeles tourist passes, attractions and prices. Please note, some of these ideas may be separately ticketed and not available on the pass.