Are you heading to Los Angeles this year? Then you ought to check out the city's market scene. With a market for pretty much every need, you'll be well served! Today, we're talking about the best markets in LA's downtown district, so if you plan to stay in or around the area, this one's for you! From flower markets to farm-to-table grocers, we've got you covered.
Including:
Grand Central Market
Downtown LA Farmer's Market
Smorgasburg
LA Wholesale Produce Market
The Santee Alley
...and more!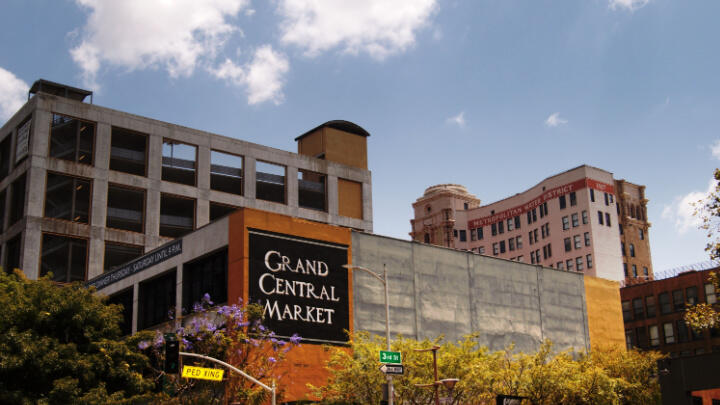 Hold on to your taste buds, because we're diving straight into a gastronomic wonderland. If you want nothing but the freshest fruit and veg, or some of the tastiest street food in the city, look no further than Grand Central Market. 
Taking up an enviable 30,000 square feet, it's one of the larger markets on this list. It's unsurprising, then, that it attracts plenty of food establishments from across the city to set up shop. Popular joints like Eggslut and Press Brothers have stalls where you can sample their culinary delights, but that just scratches the surface. Every cuisine under the sun is represented here under the sun, so go and see what other secrets await you at Grand Central Market. For foodies, it's one of the best markets in Downtown Los Angeles.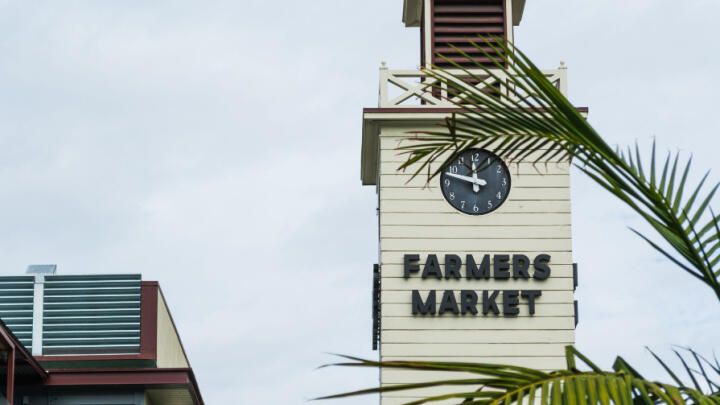 Even if you've never been to the Downtown Los Angeles Farmer's Market before, you may have seen it. A certain angry Brit is often there buying stuff on his cooking shows, so if you hear someone shouting expletives and spot a spikey mop of blonde hair, you'll know you're in the right place. 
But it's not just modern celebrities like Gordon Ramsey who have frequented the Downtown Los Angeles Farmer's Market. The Beatles, Marylin Monroe, and Frank Sinatra are just some of the many famous faces that have graced its stalls and halls. So, what brings all these recognizable people to the Downtown Los Angeles Farmer's Market? Well, it's likely the produce. Tons of family-run businesses set up shop here, offering top-quality, fresh produce to all who visit. If you live locally, or plan to stay in an Airbnb instead of a hotel, you won't find a better place to pick up ingredients. 
There are also recognizable brands like Starbucks there, if you need some creature comforts.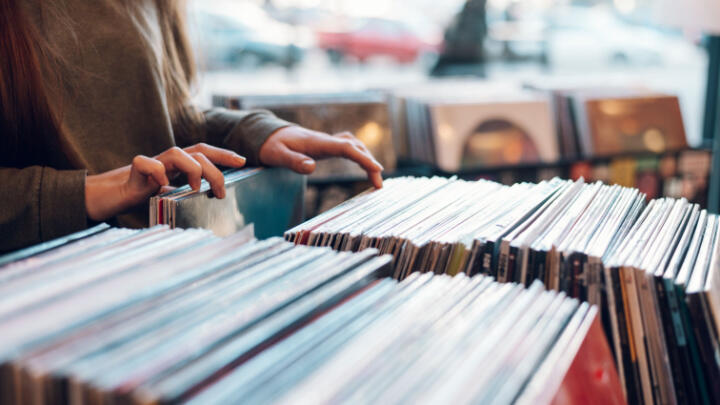 If you're happy to hit up a market that only opens its doors once a week, then Smorgasburg is one of the best markets in Downtown Los Angeles. Just be prepared for crowds - after all, plenty of people likely have the exact same idea as you. 
If you do brave it, you'll find a market offering tons of food, drink, and a variety of specialty items collectors will die for. LA powerhouses like Baohaus, Daddy's Chicken Shack, and Big Mozz all have pop-up stalls at Smorgasburg, so your tastebuds are in for a treat. 
However, what's unique about Smorgasburg, and what makes it one of the best markets in Downtown Los Angeles, is that on every third Sunday of the month, the Record Fair and Vintage Market turns up. You'll find thousands of rare vinyl, CDs, cassettes, and merch for underground bands and artists. If you love discovering new talent, or just want to show off when they eventually blow up, then you owe it to yourself to go check it out.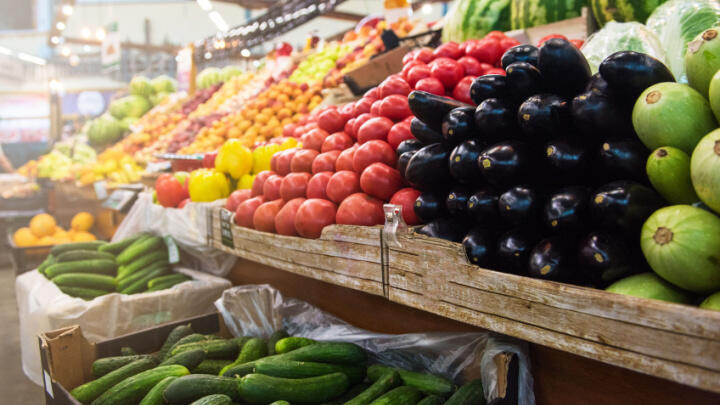 Need a load of fresh produce in a pinch? Why go to a supermarket when you can get it fresh from the farm at the Los Angeles Wholesale Produce Market? 
Offering arguably the widest selection of locally-sourced produce in Downtown, it's a great place to buy early. If you arrive before today's produce is trucked in, you can get great deals on yesterday's produce they'll just throw out. 
So be savvy, set your alarm, and rise and shine for some sweet, sweet deals. Just be prepared to buy big - after all, it's a wholesale market. You'll need to buy in bulk - by the box.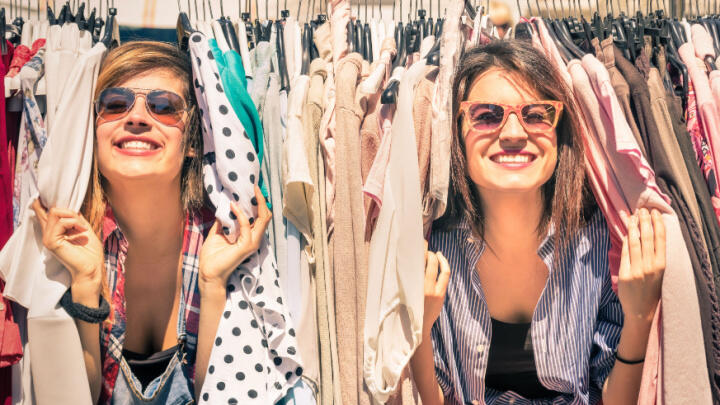 Calling all bargain hunters! Welcome to Santee Alley, where haggling is a sport, and finding a hidden gem is the ultimate victory. This bustling street market is like a maze of fashion chaos, and the perfect place to unleash your inner fashionista without maxing your credit cards.
You'll find both recognizable labels and unique boutique items on offer, as well as handmade oddities from homebound seamsters. Fashion lovers will be in heaven, but really, you need to be prepared to barter. Every item has a hidden price, but you'll need to negotiate to get the best deal. If you don't have wheeling and dealing up your sleeve, prepare to pay a premium.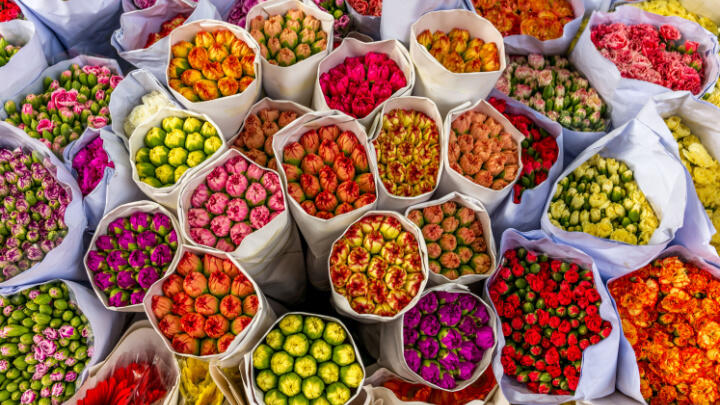 And finally, if you're after flowers, then the Original Los Angeles Flower Market is a must-visit! Local florists, event planners, and flower enthusiasts flock to discover a wide array of flora.
You'll find bunches of pretty much every flower imaginable here, from roses to chrysanthemums, and everything in between. Want to make a big impression on a first date? You know where to go. 
There's not much more to say, really. It's flowers. If you want or need flowers, this is your best bet. Just bear in mind that the Original Los Angeles Flower Market can get a little hectic on weekends. If you want to beat the rush of frothy-mouthed flower enthusiasts, best head there during the week. 
And those were our picks of the best markets in Downtown Los Angeles! If you're a local who wants some entertainment ideas, or on vacation and need some inspiration, check out Go City! With our All-Inclusive Pass and Explorer Pass, you can see all of LA's best bits for one low price!