Planning a trip to Los Angeles? We highlighted a handful of the top attractions, places to see, and which neighborhoods in Los Angeles to visit during your vacation.
The Beach Communities
Los Angeles County's 60-mile beachfront boasts a myriad of distinct beach communities stretching from Malibu in the north to Palos Verdes in the south. No trip to L.A. is complete without some time spent exploring the beach communities, so be sure to check them out. Four of the area's most popular beaches are Santa Monica, Malibu, Long Beach, and Venice Beach.
Santa Monica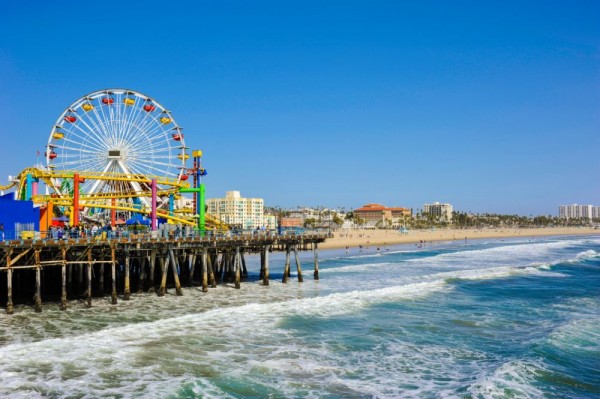 Head to Santa Monica to explore its bustling ocean pier, beautiful ocean-front hotels, artsy vibe, and abundant shopping.
Things to Do in Santa Monica
Santa Monica Pier: No trip to LA is complete without experiencing the Santa Monica beachfront. Enjoy some classic, ocean-side fun. Take a spin on the thrilling rides at Pacific Park, check out the spot where the iconic Route 66 meets the ocean, explore all things sea life at the Santa Monica Pier Aquarium, try your hand at fishing, and more.
Hop on a tour bus and get the inside scoop on a Malibu Celebrity Homes Tour for a breezy ride up the Pacific Coast Highway and a chance to spot a celebrity.
Walk along the iconic Santa Monica State Beach and check out the unique architecture of its beachfront properties.
Pick up a souvenir and get some shopping in at the Third Street Promenade downtown.
Visit The Getty Center, L.A.'s visual arts mecca and a gorgeous sight in itself designed by Richard Meier with beautiful gardens, open spaces, and one of the best views of the city.
Malibu
Malibu is best known for its celebrity residents and their ocean-side mansions. The 27-mile coastline is considered the most beautiful rural landscape in L.A. Plus, surfers love the big waves. Head to Santa Monica Pier to pick up a guided tour of the celebrity homes and prime real estate.
Long Beach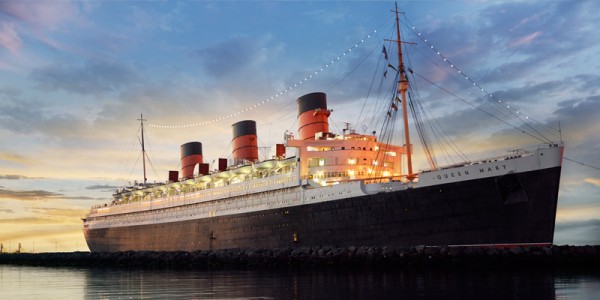 Famed for a number of top attractions from museums to cruises and beyond, Long Beach is a great family destination. It's located south of Los Angeles and is easily reachable by car.
Things to Do in Long Beach
Visit the supposedly haunted and definitely historic vessel Queen Mary, which offers plenty of special seasonal events and tours.
Explore the fascinating Aquarium of the Pacific, which focuses exclusively on the marine life of the world's largest ocean.
Take a whale watch cruise or harbor cruise to explore the beautiful waters of the Pacific.
Indulge your creative side with a visit to the Museum of Latin American Art or the Long Beach Museum of Art.
Get your shop on at the Pike Outlets.
Venice Beach
Famous for its Ocean Front Walk, Venice Beach is home to some of the most bizarre and eclectic characters in L.A.
Things to Do in Venice Beach
There's nothing like a little people-watching on Ocean Front Walk where you'll find street musicians, fortunetellers, and hundreds of skateboarders.
Visit the world-famous Venice Beach Skate Park and spend some time scoping out the talent.
The Westside and Beverly Hills
The area known as the Westside, located between the beach communities and Hollywood, contains some of the most well-known neighborhoods in Los Angeles such as Bel-Air, Beverly Hills, and the ever-trendy West Hollywood.
Things to Do in Hollywood
Below are few fun ideas, but check out our post on things to do in Hollywood for even more!
Take a tour of the famous Dolby Theatre®, the home of the Academy Awards®, and get an insider's look at this iconic Hollywood institution.
Tour the famed TCL Chinese Theatre (home to the world's largest IMAX screen).
Snap photos with your favorite celebs (or at least their life-like wax representations) at Madame Tussauds Hollywood and see memorabilia from your favorite movies at the Hollywood Museum.
Go behind the scenes on a guided walking tour that hits all the highlights of Hollywood or hop on a bus and see the Movie Star Homes of Hollywood A-listers.
Get a workout in with a hike up Runyon Canyon Park for some fresh air and breathtaking views of the city and surrounding area.
Walk along Hollywood Boulevard and check out the star-studded tiles along the famous Walk of Fame.
Things to Do in the Westside and Beverly Hills
Check out the Museum of Tolerance, a fascinating institution dedicated to promoting tolerance and understanding.
Travel back in time to the Ice Age and check out the world's largest and most diverse collection of extinct Ice Age animals and plants at the La Brea Tar Pit and Museum.
Don't even think about leaving L.A. without a visit to a working studio. The 2-hour guided Sony Pictures Studio Tour lets visitors step inside the gates and explore the place where movie magic happens.
Cruise along palm tree-lined Sunset Boulevard from downtown to the Pacific Coast Highway and make a stop at Rodeo Drive, the famous 2-mile strip of high-end shopping in Beverly Hills.
Downtown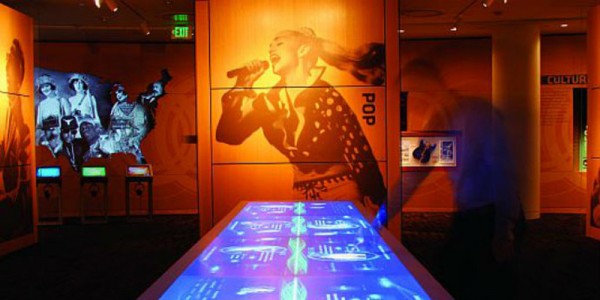 Unlike most cities, Downtown is not the center of attention in Los Angeles but its many attractions make it worth a visit.
Things to Do in Downtown L.A.
Visit the GRAMMY Museum®, one of L.A.'s best pop culture museums.
Get the best views of the city at OUE Skyspace, an open-air observation deck with a famous glass Skyslide.
Shop, dine, and browse through the eclectic Grand Central Market.
Participate in popular local events like the monthly art walk.
See a show at the Disney Concert Hall, a site to see in itself, designed by world-famous architect Frank Gehry.
Browse through exhibits at the Japanese American National Museum, located in the heart of downtown L.A.'s Little Tokyo historic district.
See if your favorite band is in town or catch a local sports game at the Staples Center multi-purpose sports arena.
The San Fernando Valley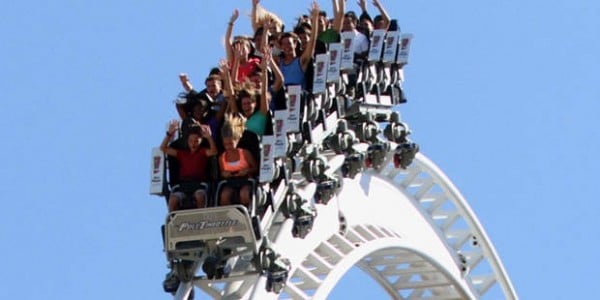 Nestled between the Santa Monica Mountains and the San Gabriel Mountains, the San Fernando Valley is home to lots of entertainment and prime shopping.
Things to Do in San Fernando Valley
Be sure to get in a day of theme park fun and thrills at Six Flags Magic Mountain.
Visit the impressive historical Mission San Fernando, which was first opened in 1797!
Scope out the murals on the Great Wall of Los Angeles.
Glendale & Pasadena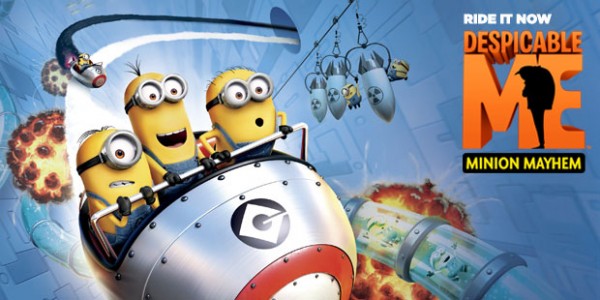 Just north of the city are Glendale and Pasadena, two large cities in Los Angeles County and home to some of L.A.'s top attractions.
Things to Do in Glendale & Pasadena
Save on Attraction Admission in Los Angeles Neighborhoods
While you're out there exploring all that L.A. has to offer, we're sure you'll want to pop into an attraction or two or four. Consider picking up a Los Angeles attractions pass to help you save up to 50% on combined attraction admission versus paying at the gate.