Los Angeles is a sprawling and diverse city quite unlike any other. And whilst the area is undoubtedly exciting, it has far more to offer outside Hollywood and Santa Monica. Though it's probably not the first place that springs to mind for most first-time visitors, Downtown Los Angeles presents a whole myriad of cool and interesting things to see and do. Some sights are iconic must-sees, whilst others provide a whole new perspective on the West Coast. Whether you're into beautiful architecture, music history, or world-famous restaurants, this area is a whirlwind of activity. That being said, it can be a bewildering task to narrow down just a few of the best stops in the district. But if you're having trouble with your vacation plan, don't fear - we've done all of the heavy lifting for you! Check out our list of some of the best attractions and activities in Downtown Los Angeles. Make a note of your favorites and get out there and enjoy the city!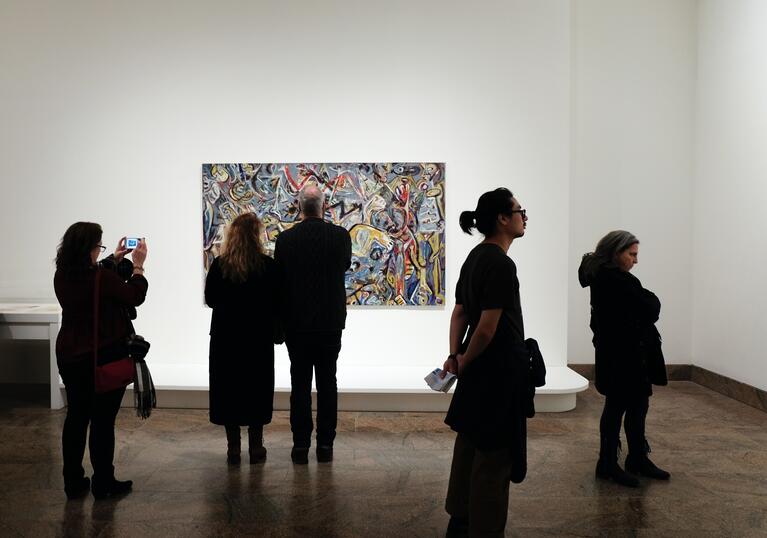 Hit the Classics
Anybody visiting Los Angeles for art and culture certainly won't be disappointed. With an impressive roster of cultural institutions ranging from must-see visitor attractions to fantastic hidden gems, there's a little something for everybody here. And of course, located just downtown, The Broad offers one of the most impressive collections of contemporary art in the United States. Visitors will be hard-pressed to miss this spot, as it is well-known for its unique honeycomb-like exterior. Upon entrance, visitors can enjoy a remarkable and diverse collection, comprising of around 2,000 works. The repository is very visitor-friendly, with lots of household names on show. Highlights include Andy Warhol's Campbell's Soup Cans, Jasper Johns' Flag, and Roy Lichtenstein's ''I…I'm Sorry!''. In addition, the institute is recognized for housing Yayoi Kusama's "Infinity Mirrored Room", a captivating starry installation piece. A thoroughly delightful cultural endeavor, this one is well worth the visit.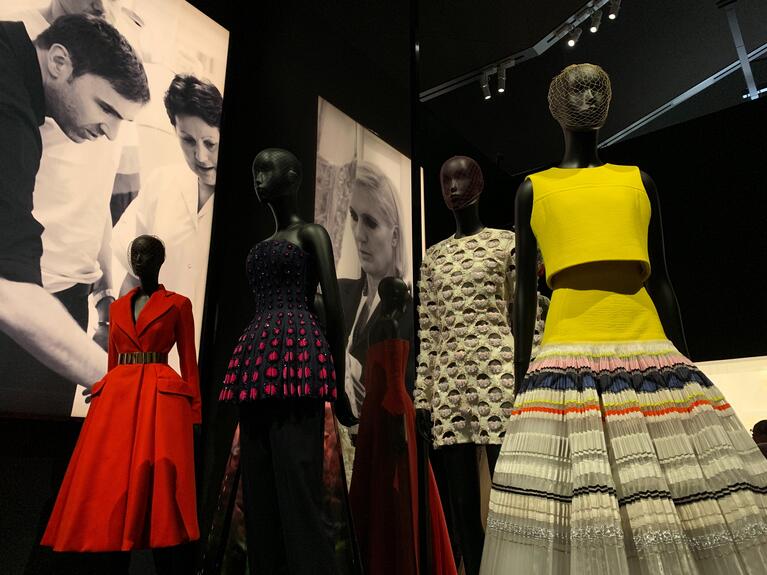 It practically goes without saying that L.A. is a great place to explore for pop culture fans and lovers of the performed arts. For those who are looking to learn more about the development of the entertainment industry, we highly recommend checking out some of the city's fantastic specialty museums. Standing out as one of our favorites, the Grammy Museum works to provide a comprehensive overview of the history, artistry and technology of the music industry. Inside, visitors can enjoy four floors of historical musical artifact displays, extravagant costumes, remarkable media works and much more. There are interactive music stations and recording booths to enhance the experience. In addition, visitors can catch behind-the-scenes live performances, seminars and classes in the institute's 200-seat state-of-the-art theater. The perfect stop for all creative types, this spot provides a great glimpse into the extraordinary progression of the modern music world.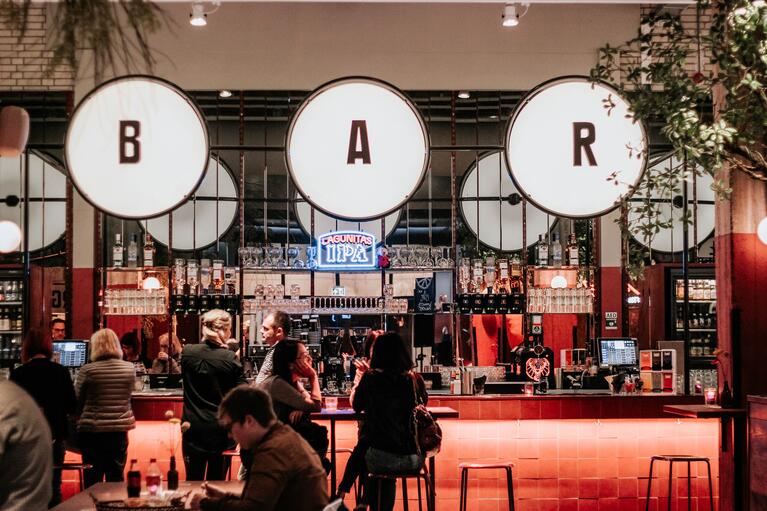 Explore the Area
To truly soak up the nature of a city, there's no better place than the local market. A popular city attraction and downtown L.A. mainstay, the Grand Central Market is well-recognized for its energetic mix of artisanal purveyors and wonderful fruit and veggie kiosks. From fresh seafood to slow-cooked pork, this spot is a total treat for the senses. Pull up a chair and sample local delicacies or browse as you eat. Walking through the market, you'll be able to find everything from handmade jewellery and beautiful flowers to that perfect bottle of wine. It's also a great place to stock up on classic ethnic pantry items like dried chiles, Mexican hot sauces, or Spanish olives. With its wide variety of choices and vibrant atmosphere, we couldn't think of a better spot to grab a bite to eat in downtown Los Angeles.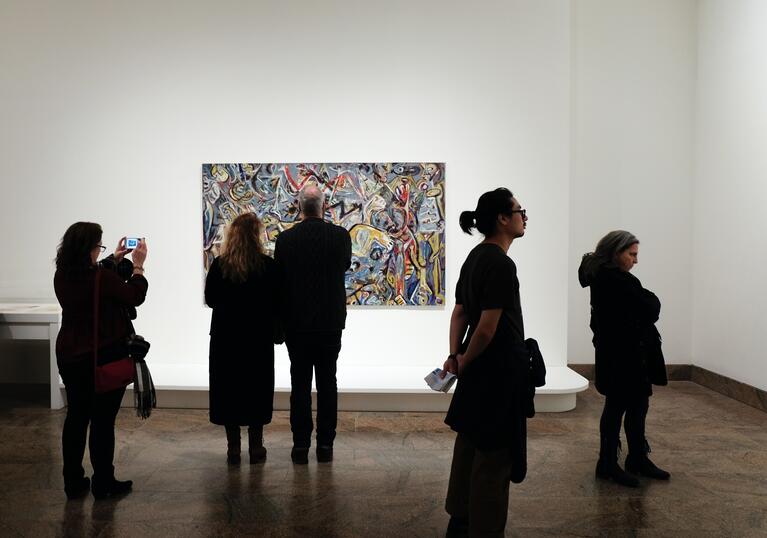 Another one of our favorite places to check out in Downtown L.A. has got to be the Arts District. Once a gritty urban neighborhood, this spot has undergone incredible revitalization over the past few years, with fantastic galleries, eclectic stores and trendy bars making it a top destination for locals and visitors alike. The first thing you'll want to do in the area is of course head over to some of its most wonderful galleries - we suggest Hauser & Wirth for contemporary art and Wisdome L.A. for something a little bit different. For those who are looking to shop til they drop, we recommend making the trip to Dover Street Market. Billed by Vogue as a total ''game changer'', this expansive warehouse-turned-fashion retailer offers lower price points on a wide array of coveted designer collections. And if you're looking to kick back after a long day of exploration, the Arts District is brimming with fantastic cocktail bars, karaoke clubs and pubs. Offering a true taste of the city and a ''live like the locals'' vibe, the Arts District is the perfect place to get to know Los Angeles.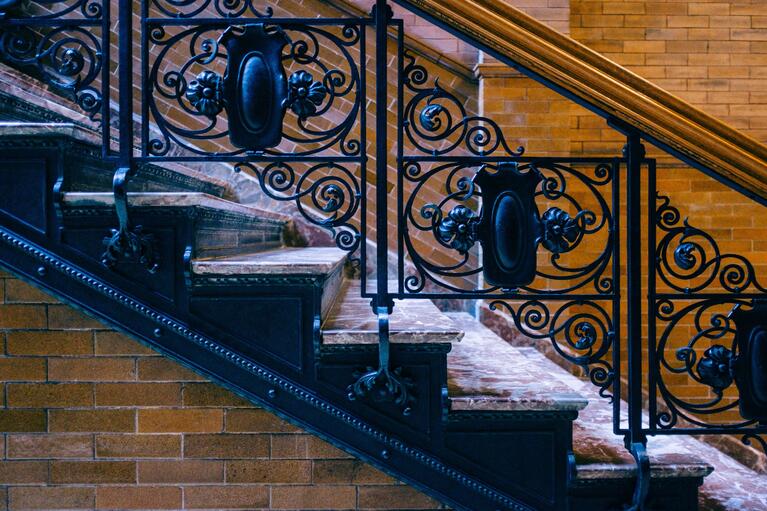 See Some Wonderful Architecture
Los Angeles is full of amazing architecture - from the glamorous mansions of Beverly Hills to the iconic Getty Center, there's a lot for design geeks to sink their teeth into. Still, if you're looking for incredible artistry right in the heart of downtown, we recommend checking out the Bradbury Building. Since its inception in 1893, this timeless and unique treasure has been blowing visitors with its incredible terracotta facade and beautiful interior. It was designed by architect George H. Wyman in the Italian Renaissance Revival style which was current at the time. Since then, the structure has been added to the National Register of Historic Places and is now recognized as the city's oldest landmarked building. Today, visitors can take guided tours to marvel at the building's dark polished wood details, intricate wrought-iron balconies, and stunning skylight. This spot should only be a short visit - but don't worry, there are plenty of great attractions and restaurants nearby. As one of Southern California's most remarkable architectural achievements, we don't recommend skipping out on this one!



There's a whole lot in Downtown L.A. just waiting to be uncovered. From world-class art galleries and emblematic architecture to great shopping destinations and bustling food stops, the area pretty much has it all. Explore the area to its full potential with GoCity's All-Inclusive Pass or Explorer Pass. If you'd like to know more, connect with us on Instagram and Facebook. With Go City, you can see more, for less.