Planning a trip to California to visit Universal Studios Hollywood™? Great choice — there's so much to do, see and experience in this popular SoCal destination!
Once you've had your fill of thrilling rides, studio tours, and amazing movie experiences, be sure to leave time in your itinerary to explore the many attractions in the area. Here are some of our favorite, don't-miss things to do on your next trip to Los Angeles.
Universal Studios Hollywood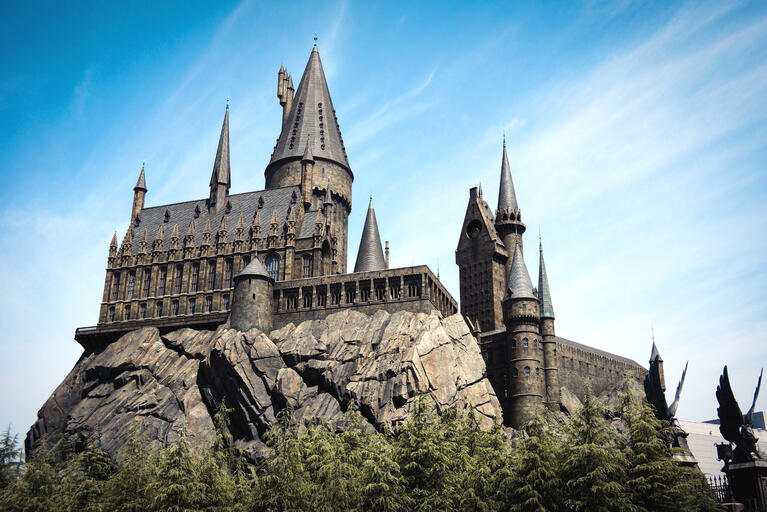 If you love movies, your time in LA won't be complete without a day (or two, or three) spent exploring Universal Studios Hollywood. Here, you'll experience your favorite films and shows in a whole new way, with heart-pounding rides, behind-the-scenes tours of movie sets, special effects shows, and much more. As with any theme park, weekdays tend to be less crowded than weekends, and holidays can be extra busy. Universal Studios allows you to bring in your own water bottles, so pack up to 2 liters and stay hydrated.
Tips for visiting:
Show up earlier in the day to avoid crowds
Eat breakfast before you go
Check the website a few weeks before your trip to reserve tickets to live tapings and see which celebrities may be filming that day
Schedule your day's activities around show times, rather than rides
Warner Bros. Studio Tour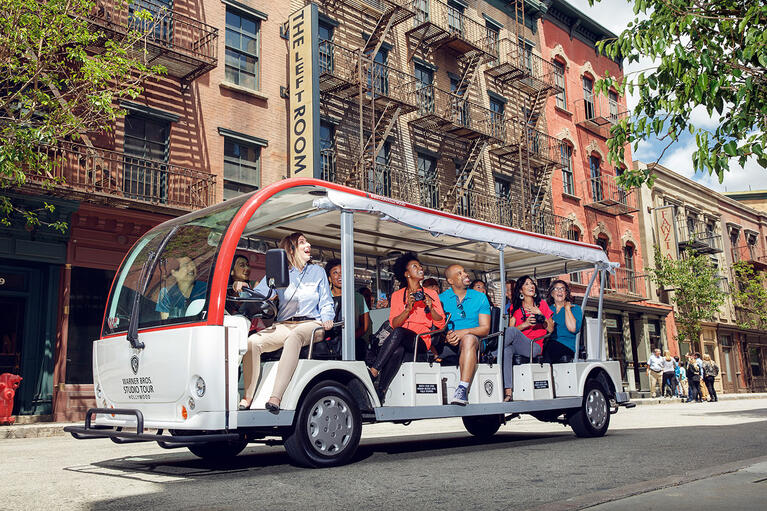 If you want to see filming in real-time, don't miss Warner Bros. Studio Tour. On this entertaining and educational tour, an expert guide will drive you around the 110-acre studio lot in a comfy golf cart, where you'll see sets from classic and current movies. Keep your eyes open for celebrities who may be on-site filming.
To avoid crowds, plan your visit on a winter or spring afternoon, which tend to be less busy. Bring your comfy shoes, as the tour does involve walking, as well as golf cart rides.
Tips for visiting:
Don't forget your camera, as you may see movies and TV stars on set, but remember that video isn't allowed
Book in advance, so your preferred tour doesn't fill up
Got a favorite WB show? Let your guide know, as they may be able to swing by the set
Plan to spend a couple hours at the Stage 48 museum after the tour ends
Grab a coffee at Central Perk
Los Angeles Zoo and Botanical Gardens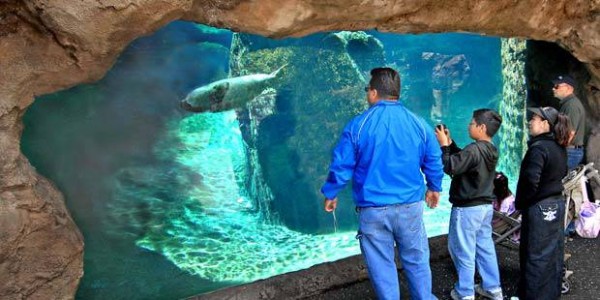 Gorillas, Komodo dragons and snow leopards, oh my! More than 1.5 million people visit the fabulous Los Angeles Zoo and Botanical Gardens each year to view thousands of colorful, noisy and fascinating birds, mammals, reptiles and insects. Bring sunscreen and a hat, because the afternoon sun can be intense. To see the animals when they're most active, plan to visit the zoo as soon as possible after they open in the morning. Tips for visiting:
You may see more animals on overcast days
Don't miss the daily elephant training demonstration, free with admission
Book your Hippo Encounter tickets before you go, as they tend to sell out quickly
If cut down on walking, take the shuttle to the top of the zoo and work your way back toward the entrance; it'll be downhill
To skip the carousel lines, purchase tickets in advance
Hollywood Hills Hike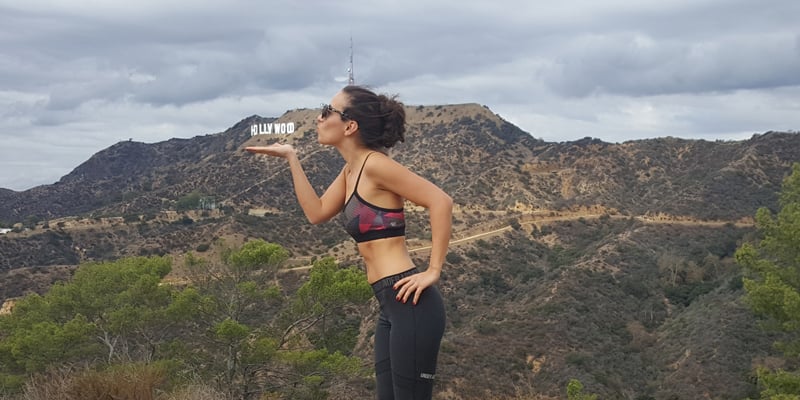 Get your daily steps in while enjoying some of the best views in town! A knowledgeable guide leads you through beautiful Griffith Park and the Hollywood Hills on this walking tour, which includes stops at the Griffith Park Observatory and amazing photo ops of the infamous Hollywood sign. Avoid the afternoon heat and schedule your hike in the morning. Bring sunscreen and wear your most comfortable shoes. Tips for visiting:
This hike is rated as easy to moderate
Expect to walk from 3.5 to 4 miles on your tour
Park for free at the Greek Theater
This hike is appropriate for families and solo travelers
Take the twilight hike for romantic views of the city
Madame Tussauds Hollywood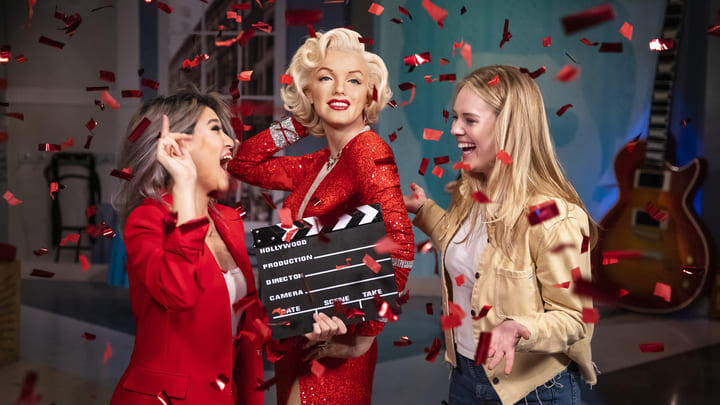 Get up close and personal with your favorite celebs — or at least with their amazingly life-like wax doppelgangers — at Madame Tussauds Hollywood. Bring your camera, because this is the best place in Hollywood to take selfies with your celebrity crush. If you plan your visit for early in the day, you'll have a better chance of getting a space in the valet parking area located under Madame Tussauds.
Tips for visiting:
Eat before you visit, as Madame Tussauds doesn't allow outside food or drink
Leave any large bags or backpacks in your hotel, as you won't be permitted to bring them inside
Displays are always changing, so check the website before you go to ensure you see your top celebrity wax figures
For a fee, you can have a wax mold made of your own hand
Make sure your camera has a flash, as certain areas of the museum don't have optimal lighting for photos
TCL Chinese Theatres Guided Tour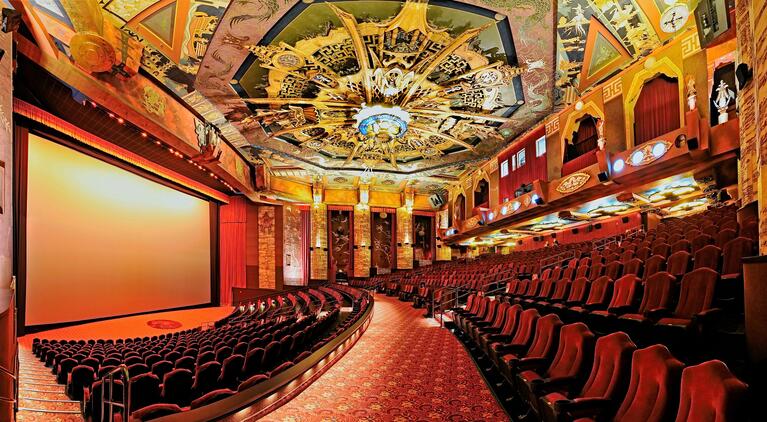 Experience decades of iconic history when you visit TCL Chinese Theatre. This 30-minute walking tour offers a rich glimpse into Hollywood's past and present, with access to the movie theater where celebrities attend red-carpet premieres and, of course, those famous cement hands and footprints in the Forecourt of the Stars.
Take a morning tour, as the forecourt tends to fill with tourists (and sometimes technicians setting up for a premier) in the afternoon. Bring a few small bills with you if you plan on taking pictures with the street performers outside the theater, as they'll expect a tip.
Reserve your tour ahead of time to get the time slot you want
Look for the three celebrity horse hoof prints among the human hand and footprints
See a movie at matinee prices in the early afternoon or late morning
See an IMAX film in the world's largest IMAX auditorium
The TCL validates parking
Dolby Theatre Guided Tour
Explore the stunning venue that hosts the Academy Awards. The Dolby Theatre Guided Tour takes you behind the scenes in this iconic facility. Plan your visit during a time other than the run-up to the Oscars in February, as it's closed to the public during that time. Bring your camera, but not that some areas of the facility don't allow photography.
Tips for visiting:
Read up on the history and architecture of this stunning venue before your visit for a better understanding
You'll have to check your stroller at the door
The theatre validates parking for the first two hours
Check ahead to ensure that the theatre is open, as often closes for special events
Don't miss the photo galleries of past Academy Award winners on the sides of the spiral staircase
Hollywood Museum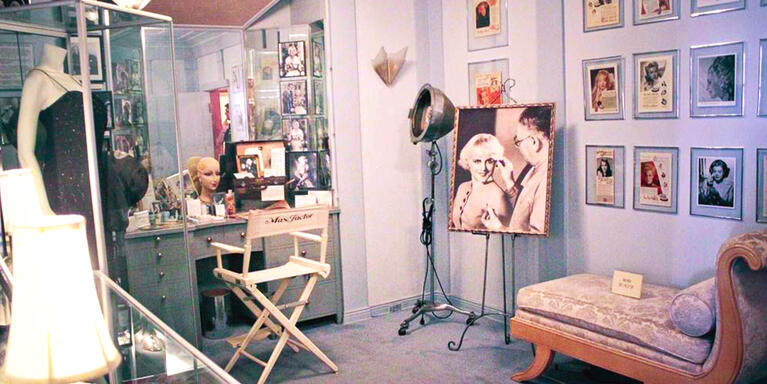 See the world's largest collection of movie props, costumes and photos at the Hollywood Museum. From Marilyn Monroe to Max Factor, this amazing collection of memorabilia from the silver screen (and the small screen) will keep you mesmerized. Wear shoes you can walk and climb stairs in, as the museum has four floors to explore. Plan your visit for a Wednesday through Sunday, as its closed during the first part of the week.
Tips for visiting:
Budget enough time to explore this large museum, as it contains more than 10,000 items
Very young children may not appreciate this attraction
Paid parking is available across the street
Check out your reflection in each of the "hair color" rooms in the Max Factor exhibit
Be aware that the basement is dedicated to horror films and shows
Hollywood Movie Star Homes Tour
Dreaming of running into your favorite A-lister? Then you won't want to miss this drive past celebrity mansions, hang-outs and hot locations for spotting luminaries of stage and screen. This two-hour hour takes you through Beverly Hills, the Sunset Strip, Rodeo Drive and more. Schedule your tour for a sunny day and bring a sun hat, because you may get to ride in an open-air vehicle.
Tips for visitors:
Check the weather before you go and be prepared for sun or a shower
Bring your camera and keep your eyes open for stars
Use the restroom before you go as there may not be a chance to stop
Bring water and sunscreen
If you tour on a chilly day, bring a jacket or sweater for the open-air vehicle
Hollywood Behind-the-Scenes Tour by Red Line Tours
Learn how movies and TV shows are made on the Hollywood Behind-the-Scenes Tour. You'll learn Hollywood's secrets and get a look behind the curtain as you explore legendary show biz locations. Though this tour is definitely more of a stroll than a hike, bring water and wear comfortable shoes. Take the tour in the fall, winter or spring to avoid crowds.
Tips for visitors:
Schedule in advance to get a tour at the time and day that you want
The walking won't be strenuous, but make sure you are comfortably dressed
Expect to see and learn about some of Hollywood's lesser-known, but still influential, studios and most famous landmarks
You'll wear a headset to hear commentary during the tour
Find less expensive parking options a few blocks away from Hollywood Boulevard
Self-Guided Movie Star Homes Bike Tour
See a side of Hollywood that tour buses can't access on a self-guided bike tour! Explore at your own pace as you pedal through beautiful neighborhoods and landscapes you'll recognize from famous films. Take your tour outside of rush hour, when traffic will be minimal. Be sure to bring extra water and stay hydrated on this three-hour ride.
Tips for visitors:
The ride forms a 12-mile loop
Helmet, hybrid bike rental, and safety vest included
You'll use an included GPS to follow the route
Schedule an early morning or evening ride to avoid the sun and high temperatures
A moderate level of fitness may be required to handle hilly areas
 
Save on admission to things to do near Universal Studios Hollywood™
While you're out there exploring all that Universal Studios Hollywood™ has to offer, be sure to save on admission to nearby attractions and activities with a pass for Los Angeles by Go City®. You'll make great savings on combined attraction admission versus paying at the gate.