It's no secret that Spain is one of the world's most popular foodie destinations. And its capital, Madrid, is one of the best places to spend a weekend wining and dining. It's easy to find dishes from every region of Spain, served alongside plenty of international and fusion dining options. If you're visiting Madrid for a foodie getaway then take a look at these top tips for eating in Madrid.
Start your trip at a traditional market
Start your food adventure at Mercado de San Miguel - Madrid's most famous food market. Not only is the building incredibly ornate - think vintage wrought-iron and glass - but the market is also a great starting point for getting an overview of all the delicacies that Spanish cuisine has to offer. From Iberico meats and local cheeses to fresh seafood that's been shipped straight from the coast, there's plenty of fresh produce and ingredients to stock up on - ideal if you're planning a picnic in Retiro Park. Alternatively, head to one of the tapas stalls and order one of everything.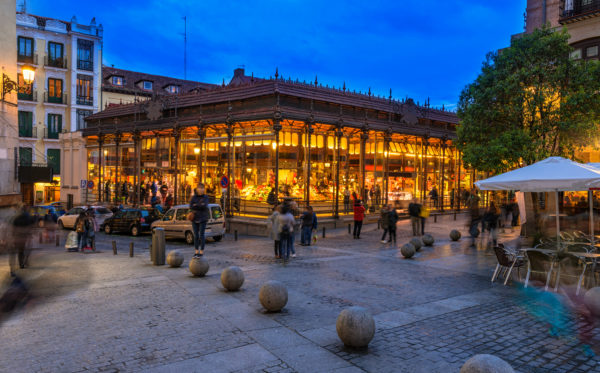 Then visit a not-so-traditional market...
Platea is a must-visit for foodies. Relatively new to the Madrid dining scene, this large food market is housed in a former cinema and still retains its retro decor and theatre-style layout. Definitely the place to go if you've overdone it on the paella, you'll have a choice of world cuisines to sample from its many stalls and restaurants. It's all overseen by several Michellin-starred chefs so you know the food is going to be good, but you'll still be able to find a cheap beer and some tapas if you're on a budget.
Sample meaty regional favorites
Although some of Spain's most famous dishes hail from other parts of the country, Madrid still has its fair share of tasty local delicacies. Two notable mentions are cocido madrileño (a hearty stew full of vegetables, chickpeas, and pork) and callos a la madrileño - with its main ingredient being beef tripe, this meat-laden dish may not be for everyone, but be brave and you'll be rewarded with one of the tastiest casseroles you've ever tried. You'll find both dishes on the menu at any traditional restaurant.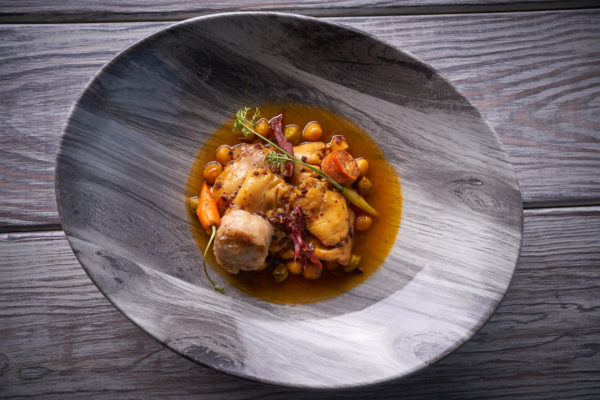 Do as the locals do
Tapas bars and restaurants are best sampled at peak hours - sitting down for a meal is an important aspect of Spanish life and the bustle of hungry locals during lunch is the best way to really experience the culture of the city. In Spain, meals tend to be eaten a little later in the day. For lunch, you'll want to wait until at least 2pm and don't even think about attempting dinner before 9pm.
Tour the tapas bars
Unlike other parts of Spain, where the majority of bars will offer you a plate of free tapas with your drink, it's not quite as common in Madrid. You need to know the best places to go. To make things easier, book onto a Devour food tour. They'll take you to the best spots, along with some hidden gems and teach you all about the popular Spanish eating style. And as it just so happens, you can get a discount on the Huertas Neighborhood Food & Market Tour with your Go Madrid pass.
Dine in the world's oldest restaurant
If there's one restaurant to have on a foodie bucket list, it's Sobrino de Botin, the world's oldest restaurant. It's been operating since 1725 and has several claims to fame including a mention in Hemingway's The Sun Also Rises and being the workplace of famous artist Francisco Goya. Its most popular dish is suckling pig, known as cochinillo asado - a must-order when you visit.
Try a bocadillo de calamares
Seafood fans must not leave Madrid without sampling un bocadillo de calamares (a calamari sandwich). Eaten for lunch, as a snack, or after a cerveza-fuelled evening, this sandwich consists of freshly fried squid, often coated in mayo or garlic aioli. Head to the Plaza Mayor and you'll see plenty of places serving this popular sandwich.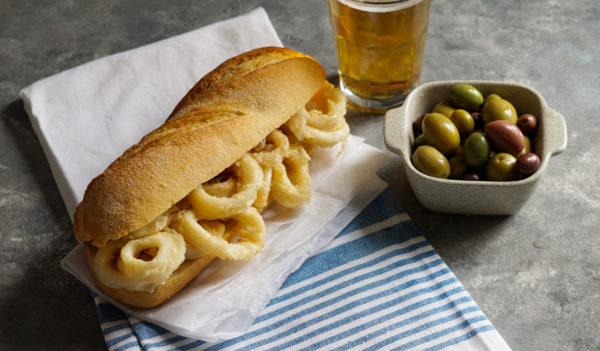 Get out the city center
Although it's easy to stick to the beaten path of tourist-friendly restaurants scattered around the main sights and plazas, it's worth heading into one of Madrid's many local neighborhoods, all of which offer their own unique food experiences. If you're in the mood for quirky cafés and Instagram-friendly brunches, then head to Malasaña. It's a historically significant area of the city, famous for being the spot where the post-Franco counterculture movement began. These creative origins can be seen in the businesses that operate there today, particularly it's foodie hotspots. Another neighborhood for foodies has to be Lavapiés, especially if you're in the mood for something a little less Spanish. Known as the city's most multicultural area, you'll be spoiled for choice when it comes to international cuisine. You'll find most of the action on Calle Argumosa.
Save money with a menú del día
Exploring local cuisine can be an expensive business, especially if your planning to eat every meal out. Enter the menú del día, an inexpensive and easy way to sample traditional Spanish dishes. You'll see it advertised on restaurant chalkboards or on the front window. The deal will vary from place to place but it tends to be a three-course meal for around 12 to 14 euros. Heading to Madrid? Start your planning off right by buying a Go Madrid pass. Our flexible, money-saving passes are the easiest way to make sure you tick off Madrid's top attractions and experiences.