Miami is more than just perfect weather, pristine beaches, and great nightlife, it's also a busy, multi-cultural metropolis with more to offer visitors than its beaches. Miami is the closest city in the US to the Caribbean – a metropolitan tropical paradise, right in the US. 
Despite what you may have heard about it being one of the most expensive cities in the US, there's no shortage of affordable and free things to do in Miami for a fun vacation. Our local experts put together a list of some of the best free things to do in Miami, all great suggestions that can help round out your vacation itinerary, including...
Little Havana
South Beach
Lummus Park Beach
South Pointe Park
Gables Art Walk
and more...
Miami Design District Art and Design Night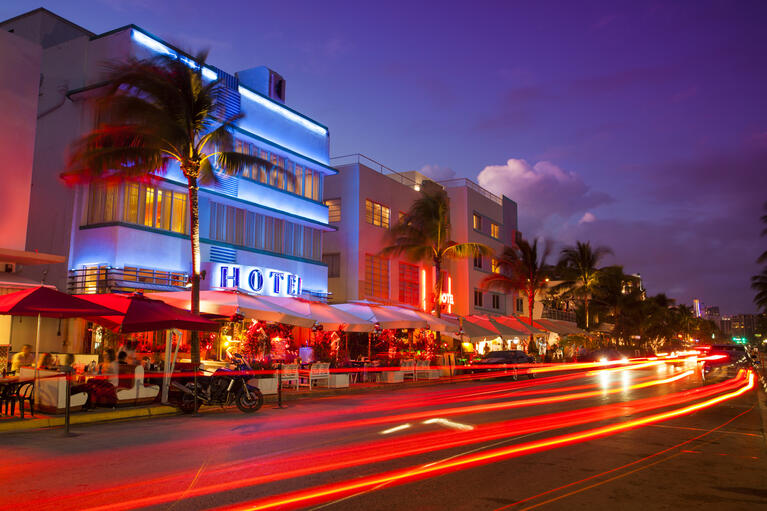 Check out a Miami Art Walk: On the second Saturday of each month, the 100-plus galleries and showrooms in Miami Design District keep their doors open from 7 – 10PM for the Design District Art Walk. The event is a great opportunity to see the work of some of the best up-and-coming local artists.
Make a night of it: surrounding restaurants and bars get involved too, putting on entertainment and providing refreshments.
Little Havana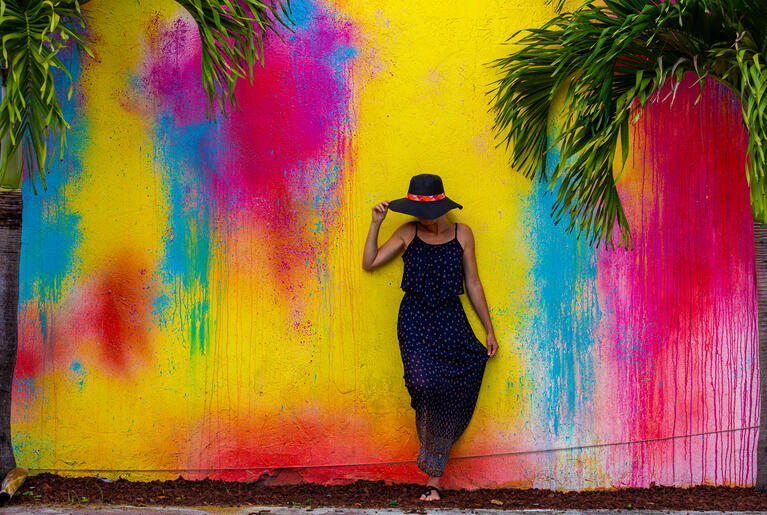 No trip to Miami is complete without a visit to Little Havana. This vibrant, south-of-downtown neighborhood is packed with art galleries, unique shops, and busy restaurants and bars.
Get to know the area by heading to Maximo Gomez Park (known as Domino Park by the locals) for a real flavor of Hispanic culture, to watch men playing dominoes outdoors, smoking cigars and arguing about politics. Look out for the huge mural depicting the Summit of the Americas in 1993. The neighborhood Calle Ocho is located in the center of it all, where you can watch the markets and street stands in action while soaking up some Cuban culture.
Fan of Latin cinema? Another highlight is the Little Havana Paseo de las Estrellas (Walk of the Stars), which is a Latin American version of the Hollywood Walk of the Stars, commemorating Latin American actors, writers, artists and musicians. Cultural Fridays (Viernes Culturales) are monthly events in Little Havana showcasing local musicians and outdoor art exhibitions, and there is no admission fee.
Free Sky Ride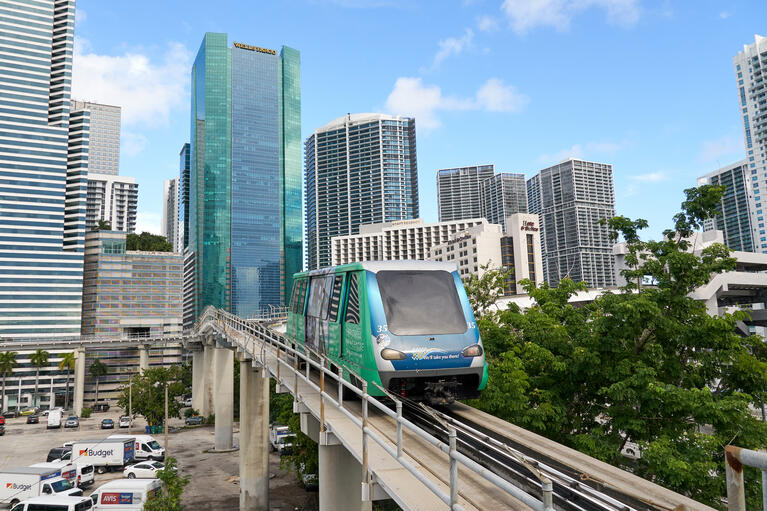 The Metromover is a free, driverless sky train that links several of Miami's downtown hotels with the Metrorail. Stop off at any of the 20 stops such as the decorative Freedom Tower or the Miami-Dade Cultural Center (home of Miami Art Museum). The cars arrive every 90 seconds during peak times and every three minutes off-peak. A digital display in the center of the platform tells you where each car is heading.
Miami Art Museum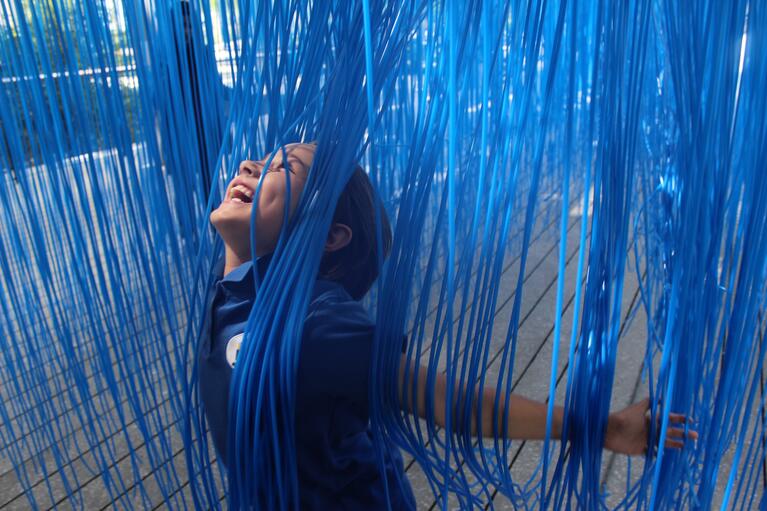 Experience Miami's Museum Scene: Head to the Miami Art Museum between 1PM and 4PM on the second Saturday of the month, when it's free for families with children. It's a great opportunity to create art, enjoy exhibitions and learn something new with your kids. 
An organized family tour takes place at 2PM If you are in Miami during spring, try to get to the Miami Art Museum Family Festival, when the Miami-Dade Cultural Plaza is filled with art activities, entertainment, and games.
South Beach
Miami is known for its beaches and South Beach has something for everyone. If you have kids to entertain, South Pointe Park has a playground and splash fountain, and is the ideal setting for a picnic. If you want to escape the crowds for an hour or two, Miami Beach Botanical Garden has 4.5 acres filled with subtropical plants, right in the center of South Beach.
Wander around the beautiful Art Deco hotels and houses, such as Casa Casuarina, the former home and murder site of fashion designer the late Gianni Versace. Follow the Art Deco District Walking Tour to make sure you do not miss any of these carefully preserved buildings. Many of the South Beach Museums offer free admission on certain days, including the Holocaust Museum, the Wolfsonian-FIU Art Museum, and the Jewish Museum of Florida.
Lummus Park Beach
While everyone knows about South Beach, some visitors prefer a less busy atmosphere. Lummus Park is the area of the beach that sits between 5th and 15th street and is one of the most popular beach areas in the entire city. Known for its white sand, rolling waves, and warm water, this is a popular beach location among tourists and locals alike. Bring a beach chair, a bathing suit, and enjoy the vacation.
Miami is a large, tropical city with something to offer everyone. There are numerous parks, neighborhoods, and cultural events that people can take in. Of course, everyone should take a dip in the ocean as well. After all, the city is best-known for its beaches.
South Pointe Park
This beach paradise combines the best of natural fun and man-made adventure. Sit back and soak up the sun while the kids splash in the waves, or stroll the pier as a family. There's a specific area for younger kids (the adorable Tot Lot), an interactive water fountain/sculpture, a dog park, and plenty of bike paths. This free access park is a great place to spend the day with family.
Gables Art Walk
Art lovers won't want to miss this opportunity to explore some of Miami's most inspiring art galleries along Ponce de Leon Boulevard. On the first Friday of every month, visitors can stroll through open galleries between 7-10PM to peruse a diverse selection of artistic projects. As a bonus, some galleries offer complimentary wine! There's even a free trolley to take you between galleries.
Miami Dade College Museum of Art and Design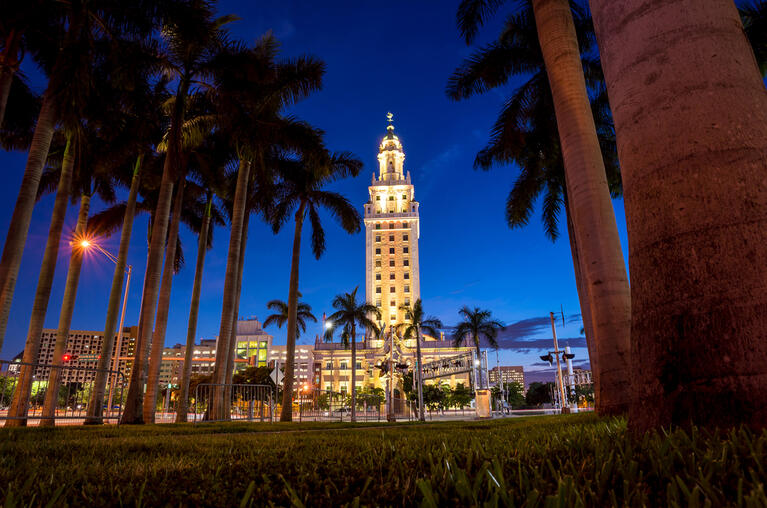 Another popular destination for art lovers. Located in the historic Freedom Tower (itself a really cool site to see), this free museum features rotating exhibitions of contemporary art by both local and international artists.
While exhibits change over quite often, they consistently represent artists with an international and multicultural aesthetic (evocative of Miami's own diverse cultural landscape). Spanning a multitude of genres and forms, these exhibits are sure to delight and inspire.
Holocaust Memorial
This thought-provoking museum is always free to the public, so you can visit whenever it fits into your itinerary. The Holocaust Memorial serves as a testament to the millions who died as a result of the Holocaust. The memorial features a wall with the names of concentration camp victims, a reflecting pool that serves to provide solace to survivors and all those affected, a moving photographic mural, and many additional informative exhibits. They also offer a number of educational programs and special events, so it's a great place to go to expose your kids to this important part of history.
The Adrienne Arsht Center for the Performing Arts
The Arsht Center is the largest performing arts center in the city with events running year-round. The venue hosts a variety of events, including musical concerts, plays, ballets, and lots of family-friendly events as well. This towering building itself stands out as it was designed by famed architect Cesar Pelli (known for the Petronas Towers in Kuala Lumpur).
History Miami
Delve into the history of the city of Miami itself at History Miami. This museum features a wide range of exhibits on Southern history, including always-rotating exhibits that provide fresh, new perspectives on Miami's unique history and culture, from past to present.
Casa Bacardi
Enjoy a bit of rum every now and then? Traveling with friends? Then why not tour the famous Casa Bacardi, home to the world-famous brand of rum? Daily tours are free and available to guests 21 and older. Explore the history and heritage of this long-running company, founded in 1862 in Santiago de Cuba. Take a tour behind the scenes to see how rum is produced, sample a few select products, and browse a charming history of their advertising campaigns.
Biscayne National Park Family Fun Fest
If you're visiting Miami with the whole family, stop by this educational and fun Family Fun Fest. Held on the second Sunday of every month from December through April, this interactive outdoor program is free to all. Hands-on activities and nature interactions are only some of the many options open to your kids at this fun event. If you happen to miss the Fest, then Biscayne National Park is well worth exploring on its own merits!
The Bayfront Park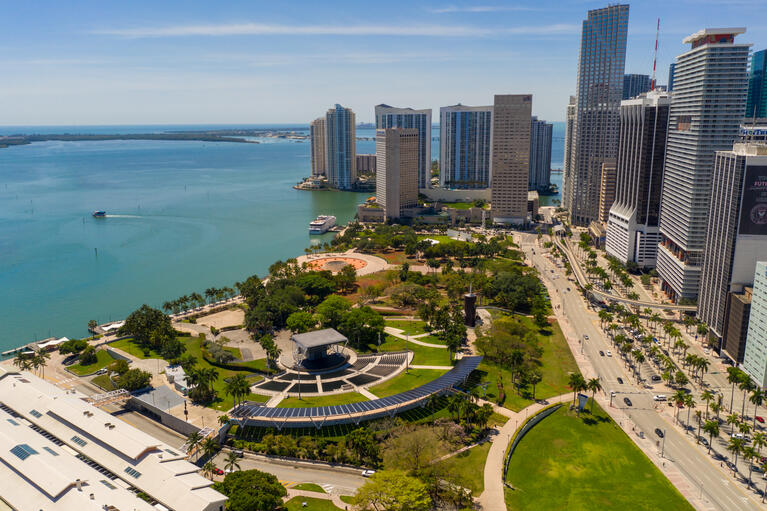 One of the most famous parks in the entire country, The Bayfront Park features over 30 acres of untouched green space - right in the middle of the city. The park features a giant amphitheater where famous artists, like Elton John, have performed, a number of memorials, including one dedicated to the crew of the Challenger space shuttle, and more. It's one of the city's most beautiful attractions.
The Bayside Marketplace
Located in Downtown Miami, the Bayside Marketplace is one of the best places to get views of Biscayne Bay. This enormous shopping complex hosts more than 150 upscale boutique shops worth visiting (even if just to look).
Robert is Here
No trip to Miami is complete without sampling some local produce! Head to the Robert is Here fruit stand, set up in 1959 by Robert Moehling to sell produce for his father, now a Miami icon. You'll get to see the farmer's market in action, buy fresh Miami produce from local vendors, and maybe even try a few free samples.
The Biltmore Hotel Spa & Golf Club
Of course, you can't stay at the hotel, get a massage, or play golf for free - but - the grounds of the hotel offer a beautiful spot for a leisurely walk with stunning Miami views located right in Coral Gables. The famous golf club opened in 1926 and features a 71-par golf course known for its doglegs. Fun fact – this is where the University of Miami golf teams practice.
The historic hotel offers free tours on Sunday afternoons. Learn about the heritage of the establishment, a luxury locale that at one time hosted famous figures like Judy Garland, Ginger Rogers, and even Al Capone. As one of the most visually striking hotels and renowned golf courses in the world, it's definitely worth a quick visit!
Little Haiti Cultural Center
Despite the large size of Miami, this is one of the only locations where you can experience the fusion of African, Caribbean, and Miami cultures in one place. Learn all about the cultural history of Miami through the center's art gallery, theater, and dance studios. This cultural center is very integrated with its communities, so you'll get to experience Miami's unique culture first-hand.
 
A Way to Save on Ticketed Miami Attractions
We know that this blog post is about listing the free things to do in Miami, but, are you looking to visit a few of the ticketed attractions during your vacation? Consider using a pass with Go City® - which includes free admission to dozens of the area's most popular attractions - all for one low price. See all available Miami attractions, passes & prices. With Go City® you can make savings on combined admission vs paying at the gate.